A TikTok Video Surrounding Carmel High School Has Put the Institution in Headlines
Carmel High School TikTok videos have spawned internet discourse about everything from lavish campus tours to inappropriate AI impersonations.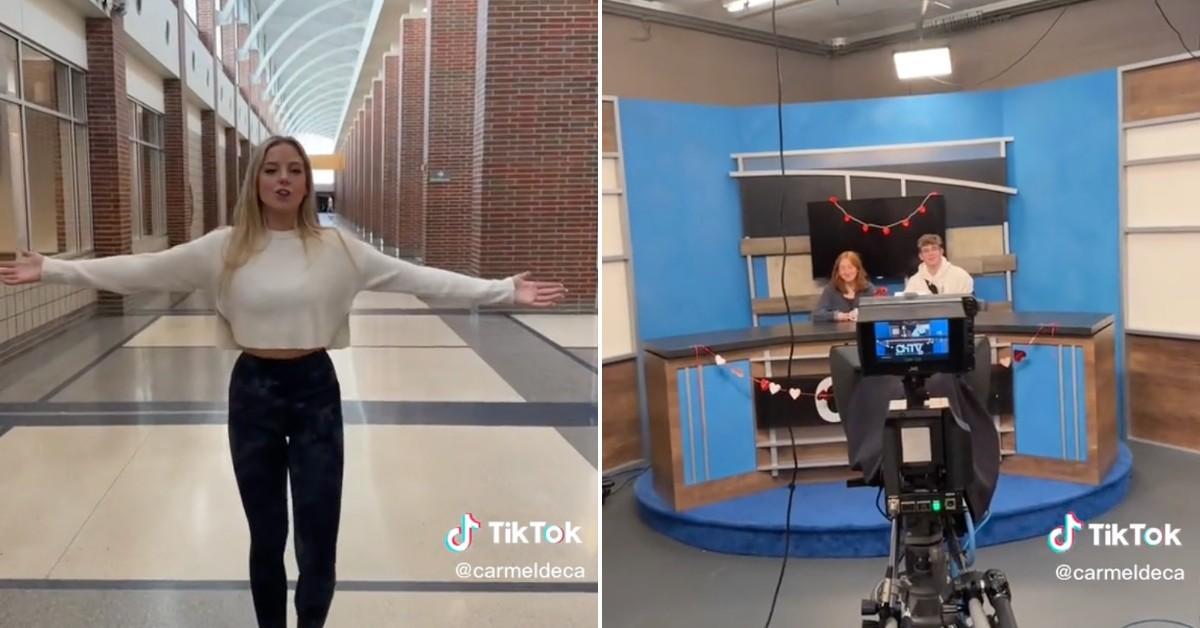 Did your high school boast a wood shop, an auto shop, an indoor swimming pool, a bookstore, a cafe, and — wait for it — a planetarium? Or was every corner of your school coming apart at the seams, Abbott Elementary-style? It's safe to say that a majority of American public school experiences mimic that of the Emmy-winning ABC sitcom, which sees a group of passionate, devoted teachers work to provide their elementary students with a proper education despite underfunding.
Article continues below advertisement
That being said, a campus tour of a luxurious, well-furnished, university-sized Indiana public high school has earned some attention on TikTok, as it unintentionally showcases the inequities of the U.S. public school system.
Naturally, amidst unapologetically being educated in the lap of luxury (there's even a live radio room) at Carmel High School, controversy lurks.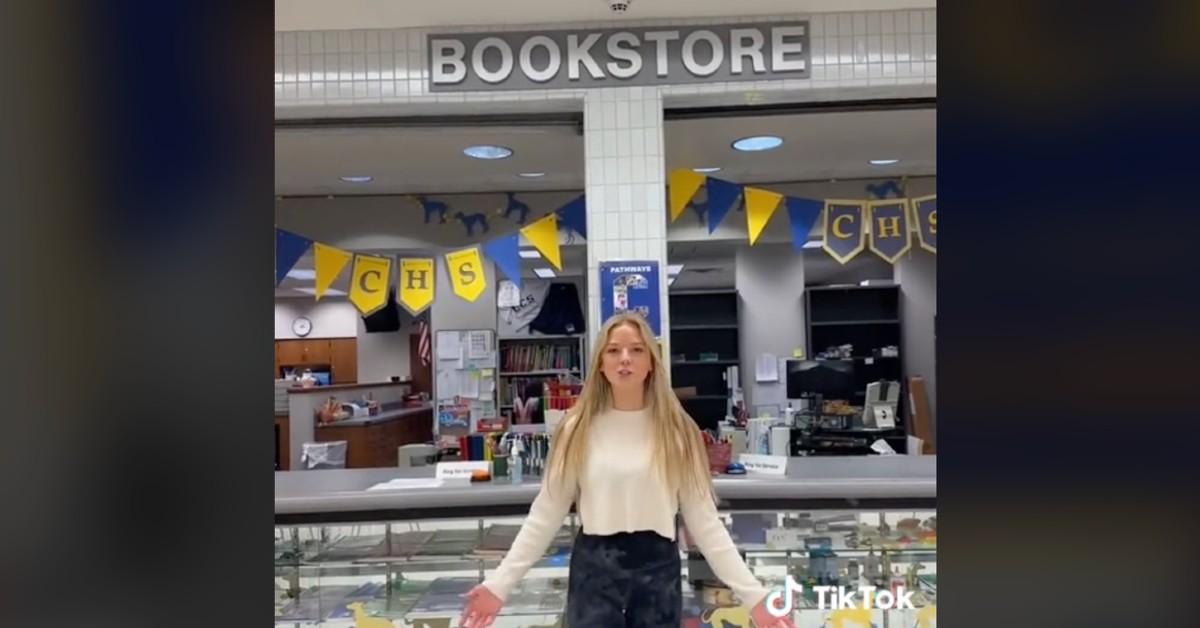 Article continues below advertisement
Carmel High School's student-led TikTok campus tour has been viewed over 7 million times.
Initially, the gargantuan Carmel High School went viral in February 2023 after its campus tour racked up over 7 million views and 1.3 million likes. The obvious level of privilege spotlighted in the TikTok video led to a stream of diverse comments, which have since been taken down.
"Carmel High School really demonstrates the problem with how we fund U.S. public schools. Carmel, a hyper-wealthy community, was able to put up a college-sized school while many other schools in Indiana struggle to even get updated textbooks and updated classrooms," tweeted James Ray. He went on to call the school "a physical representation of the class disparities present across our society."
For context, its lavish football stadium is said to seat 10,000 people.
Article continues below advertisement
Of course, as put by Insider, some original comments were lighthearted, even comparing the TikTok to MTV Cribs. However, the overall reaction to Carmel High points to the community's wealth (Carmel's median household income was $119,772 in 2021, according to the Census Bureau) and lack of diversity.
Article continues below advertisement
Another Carmel High School made headlines after students impersonated administration members and police officers.
Another Carmel High School, this one in New York, recently also made headlines for controversial reasons. According to The Journal News, "Carmel High School students impersonated members of the school district's administration and the Putnam County Sheriff's Department in racist TikTok videos."
And though details about said TikTok videos have not been revealed, AI was apparently used to create them.
"As an organization committed to diversity and inclusion, the Carmel Central School District Board of Education is appalled at, and condemns, these recent videos, along with the blatant racism, hatred, and disregard for humanity displayed in some of them," the school's board said in a statement.
Article continues below advertisement
"Words in a statement alone feel inadequate," the board continued. "We must go beyond words. Collectively, we must work to end racism. We must look within ourselves and reflect on how we may be propagating racist stereotypes, policies and conditions."
Article continues below advertisement
Superintendent Mary-Margaret Zehr relayed that three students were involved in the incident (which did not break any laws) and that the district's code of conduct is being referred to for penalization.
The board reiterated that it "does not tolerate discrimination, harassment, or racism," and that everyone in its school system is held "to standards of basic respect and human decency."
As of this writing, it's not clear what actions are being taken.