"Oh Yeah?" Here's Why These Two Innocent Little Words Have TikTok in a Chokehold
Two little flirty words are making the rounds over on TikTok: "Oh yeah?" We're here to explain the meaning behind the cheeky trend.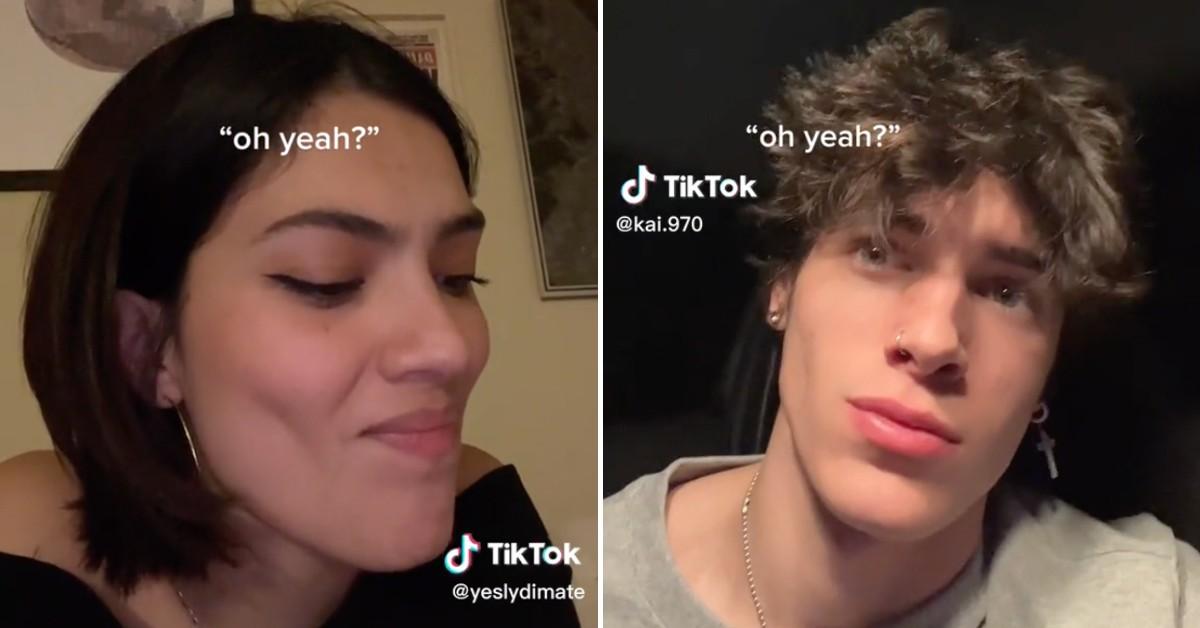 Attraction doesn't always "make sense." There isn't typically a whole lot of logic attached to deep, visceral desire. Maybe it's the way your partner fidgets with their line of silver rings that really, er, gets you going. Or the way their shirt lifts up when they stretch, revealing their bare waistline. It could be as simple as how they eat an apple, or how they say your name. No matter what tickles your fancy, finding words (hummina hummina) after sudden bursts of attraction can feel impossible.
Article continues below advertisement
This brings us to two little words trending on TikTok: "Oh yeah?" If you've ever been in a romantic relationship/flirtationship/situationship, this seemingly innocent phrase surely means something to you.
And though the flirty word pairing is making its rounds on the clock app, it's doing so silently, as flustered users are struggling to string their thoughts together. Once again, hummina hummina. Let's further explain the meaning behind the trend.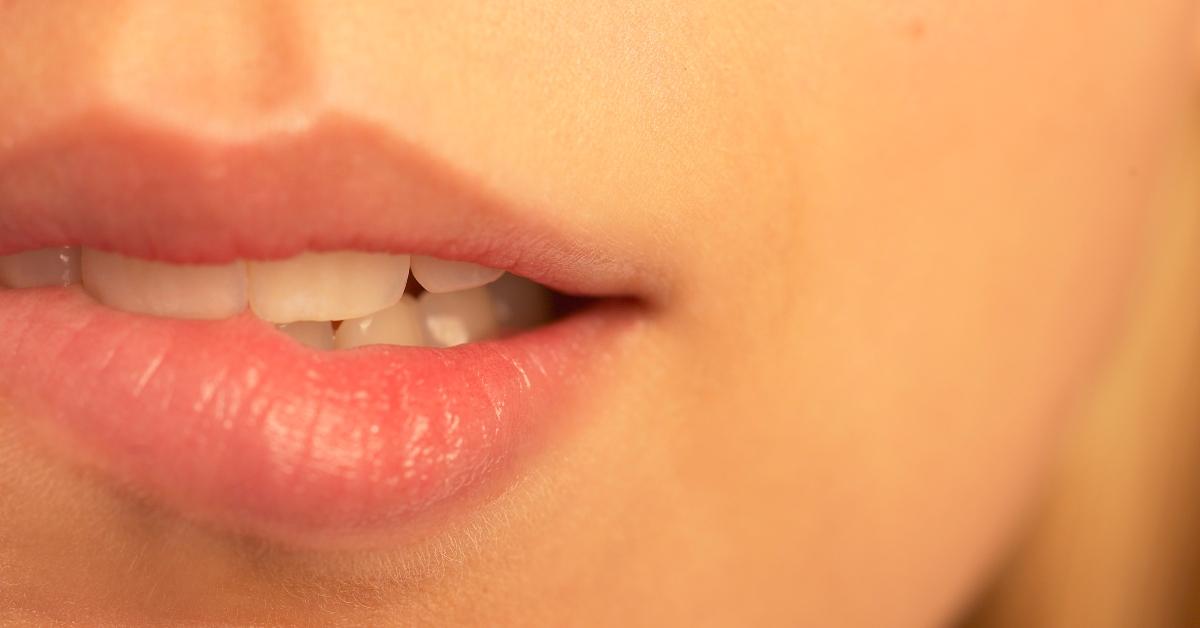 Article continues below advertisement
TikTok's "Oh yeah?" trend has users everywhere blushing.
To clear things up, "oh yeah?" elicits the same kind of feelings as "make me." It's flirty, sensual even, without giving much away. The vague little question often comes with a smirk or a raise of the eyebrows. To be crude, it can easily precede a steamy make-out session. (Suddenly, we're feeling a bit flushed.)
TikTok user @actuallyysabel wrote that there's just "something about it." In her video, she details that the rhetorical question often comes after some innocent teasing. Her response? A dropped jaw.
Article continues below advertisement
Meanwhile, @fieldsterr jokingly responds to "oh yeah?" with an astounding amount of drool. Hilariously, these TikTok users can't seem to use their words when met with the charismatic phrase.
TikTok user @yeslydimate's video — which has over 2.5 million likes — is also void of a verbal comeback. In response to "oh yeah?" Yesly turns her head and wrinkles her nose, clearly disoriented by the hypothetical scenario.
Under @kai.970's video, which, too, silently expresses adoration for the phrase, TikTok users did their best to explain how "oh yeah?" makes them feel.
"It like hits a nerve in my body that makes me wanna do things," wrote @mlondono22. That's certainly suggestive. Meanwhile, @moist_veggie_chips simply said it makes her "weak in the knees."
Clearly, the feeling after hearing the teasing, butterfly-inducing phrase is difficult to place.
Article continues below advertisement
All in all, if we were to use our words to respond to "oh yeah?" we'd keep it simple: Awooga!