Gregory's Dad on 'Abbott Elementary' Shows Quinta Brunson Heard Us Loud and Clear
Gregory's Dad on 'Abbott Elementary': In Season 2, fans saw more of Gregory's personal life, including his dad. Are the two actors actually related?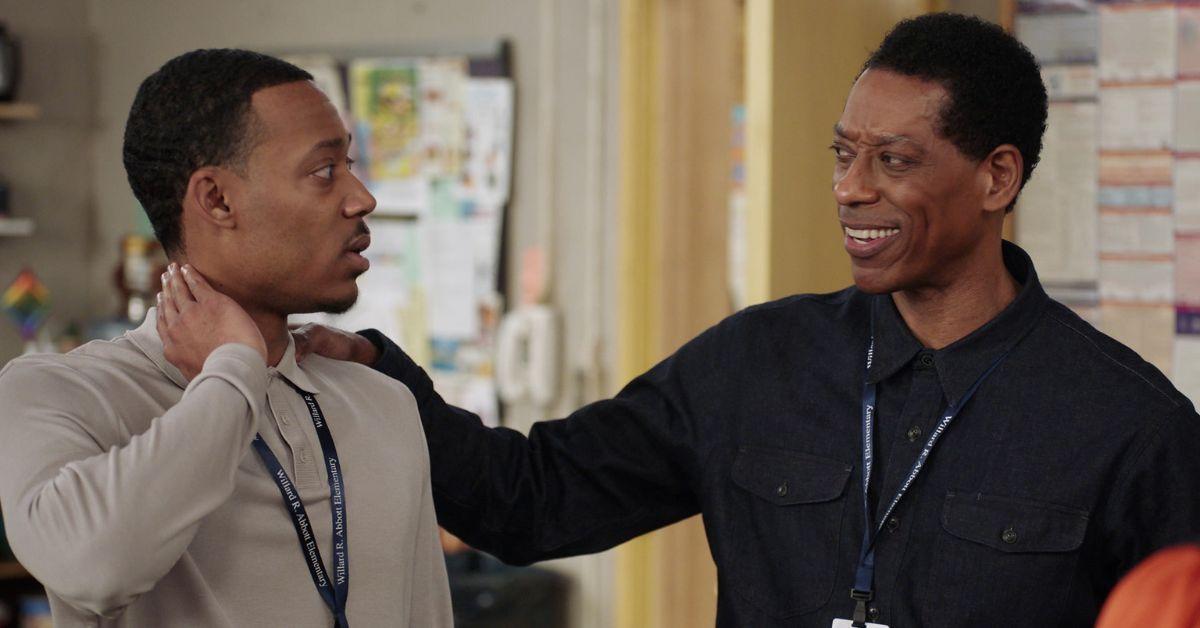 Spoiler alert: This article contains spoilers for Abbott Elementary
When ABC renewed Abbott Elementary for a second season after a stellar Season 1, Quinta Brunson knew how she would expand her characters' stories. The actor and writer chose to dive into the Abbott staff's personal lives to see how it affects their professional ones.
Article continues below advertisement
One character, Gregory, played by Tyler James Williams, had to face his childhood shortcomings in Season 2. During the season, Gregory struggled to stand up to his father, who fans have learned has high expectations for the grade school teacher. Here's what to know about Gregory's dad in Abbott Elementary!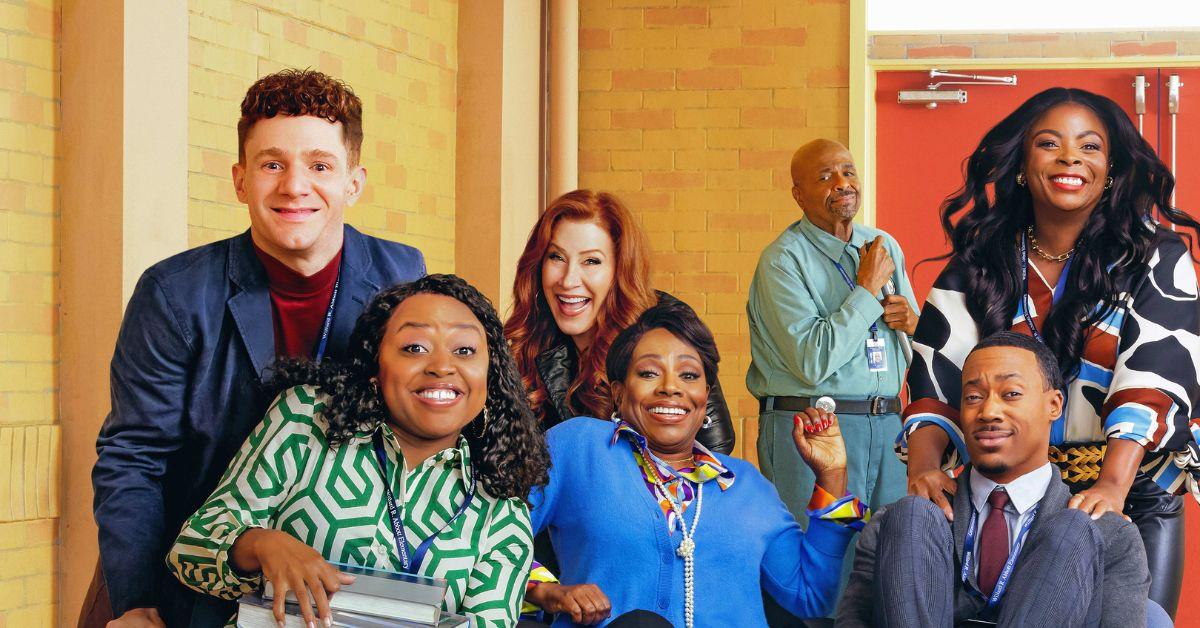 Article continues below advertisement
Gregory has a strained relationship with his dad on 'Abbott Elementary.'
Abbott fans met Gregory's dad, Martin Eddie (Orlando Jones), in Season 1, Episode 8. In the episode, "Gregory's stern teaching approach is causing his whole class to underperform." Fans later learned that Gregory's grim method came from his growing up with his strict lieutenant father.
Martin Eddie returned for Season 2, Episode 12, "Fight." The patriarch stopped by to visit his son while on a landscaping job nearby. Gregory expressed his anxious thoughts about his father's arrival.
"He wanted to stop by to see where I work," Gregory says. "Probably so he could tell me what he finds unsatisfactory about it to my face," he continues, adding to the camera, "With love."
Article continues below advertisement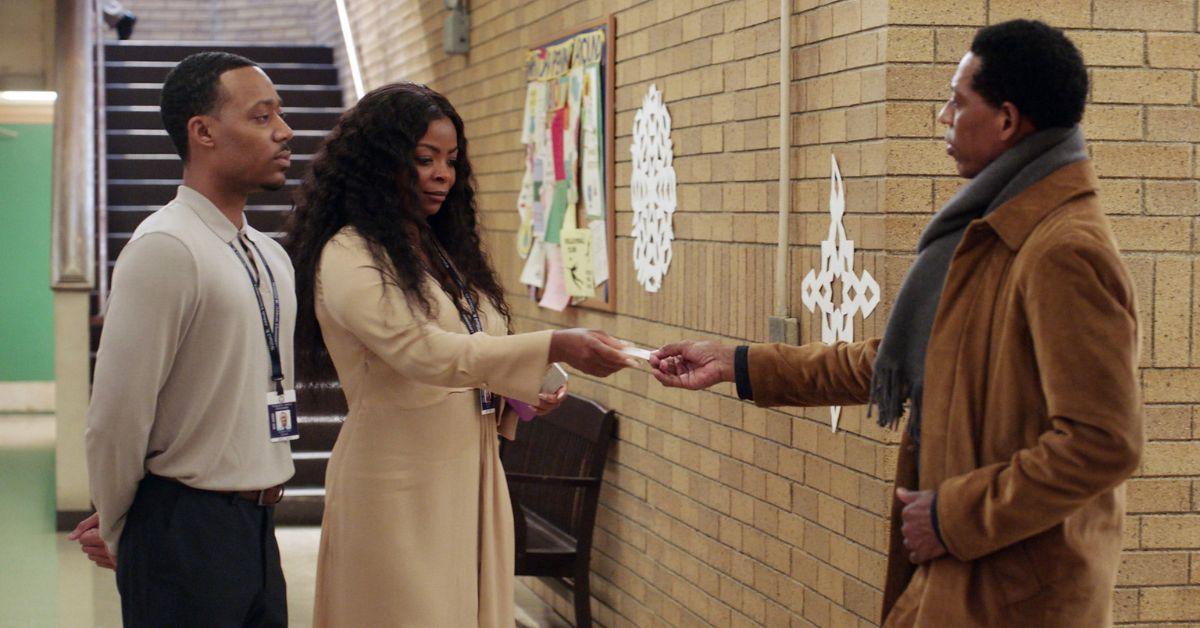 Initially, Gregory responded to his dad's visit in the militant way he always had. However, as time passed, he became more confident in himself and his work at the school, which resulted in an unexpected approval from Martin Eddie. After the episode aired, fans cheered as Gregory finally received the support he desired from his father.
Article continues below advertisement
"Some sweet moments in this episode. My favorite ones are Gregory finally feeling that approval from his dad and him actually feeling joyous," one fan tweeted.
"Aww, Gregory finally getting his dad's approval is sad, but I'm glad it made him happy," another chimed in.
Article continues below advertisement
The internet has wondered if Orlando Jones is Tyler James Williams' real dad for years.
In addition to the heartfelt premise of Abbott's "Fight" episode, viewers also noted the impeccable casting of Gregory's father. Orlando, who is best known for his roles in Drumline, MadTV, and the 7Up commercials (yes, we are that old), is a seasoned actor who also happens to look a lot like Tyler.
Before Abbott Elementary, Orlando and Tyler played alongside each other on Tyler's breakout show, Everybody Hates Chris. Since then, fans have speculated that Orlando is Tyler's biological father or at least related to him in some capacity.
Article continues below advertisement
According to Essence, Orlando refuted the internet's claim that Tyler is his son. In 2016, he published several tweets that have since been deleted, and one of the tweets stated Orlando was not Tyler's birth father.
Article continues below advertisement
"My friend? Yes. My colleague? Sure. NOT my son," Orlando tweeted, per Essence. "And until someone can prove otherwise, y'all need to STAHP!!"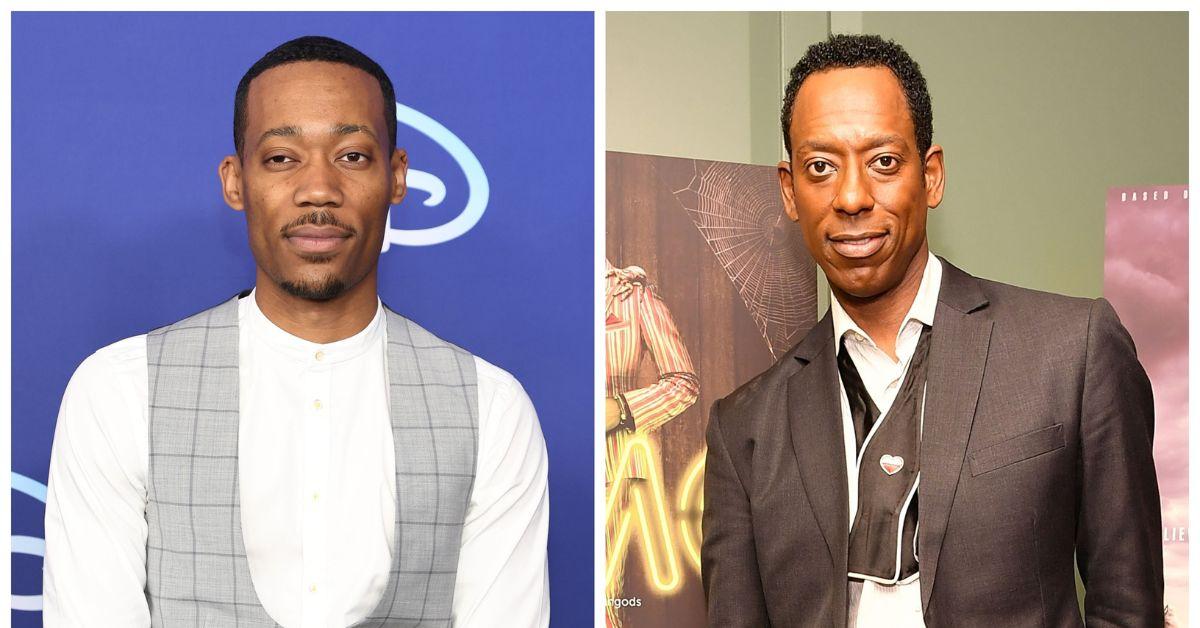 Article continues below advertisement
Tyler also responded to the father/son claims by joking that he and Orlando are "prolly family" and asked his TV dad to "bring potato salad at the next cookout."
Additionally, Orlando has reminded the world he's not Tyler or his father via his Twitter bio. "Not the little boy from Everybody Hates Chris, Not Solange Knowles, Not Orlando Brown/Bloom, Not Juwanna Mann, Not Jeff Goldblum in Blackface, Not Mos Def, Not Jay Z," Orlando's bio reads.
While some fans will continue going with the relative theory, Orlando and Tyler seemingly have the last laugh. On Abbott, the writers also joked about their similar features when Principal Ava (Janelle James) referred to them as "double trouble." Gotta love this show!
Abbott Elementary airs Wednesday nights at 9 p.m. EST on ABC. Fans can also stream the series on Hulu.