ABC's New Sitcom 'Abbott Elementary' Gives Us a Reason to Finally Love School
School will forever be a stressful experience, unless you're talking about ABC's new show, 'Abbott Elementary.' So, where does it take place?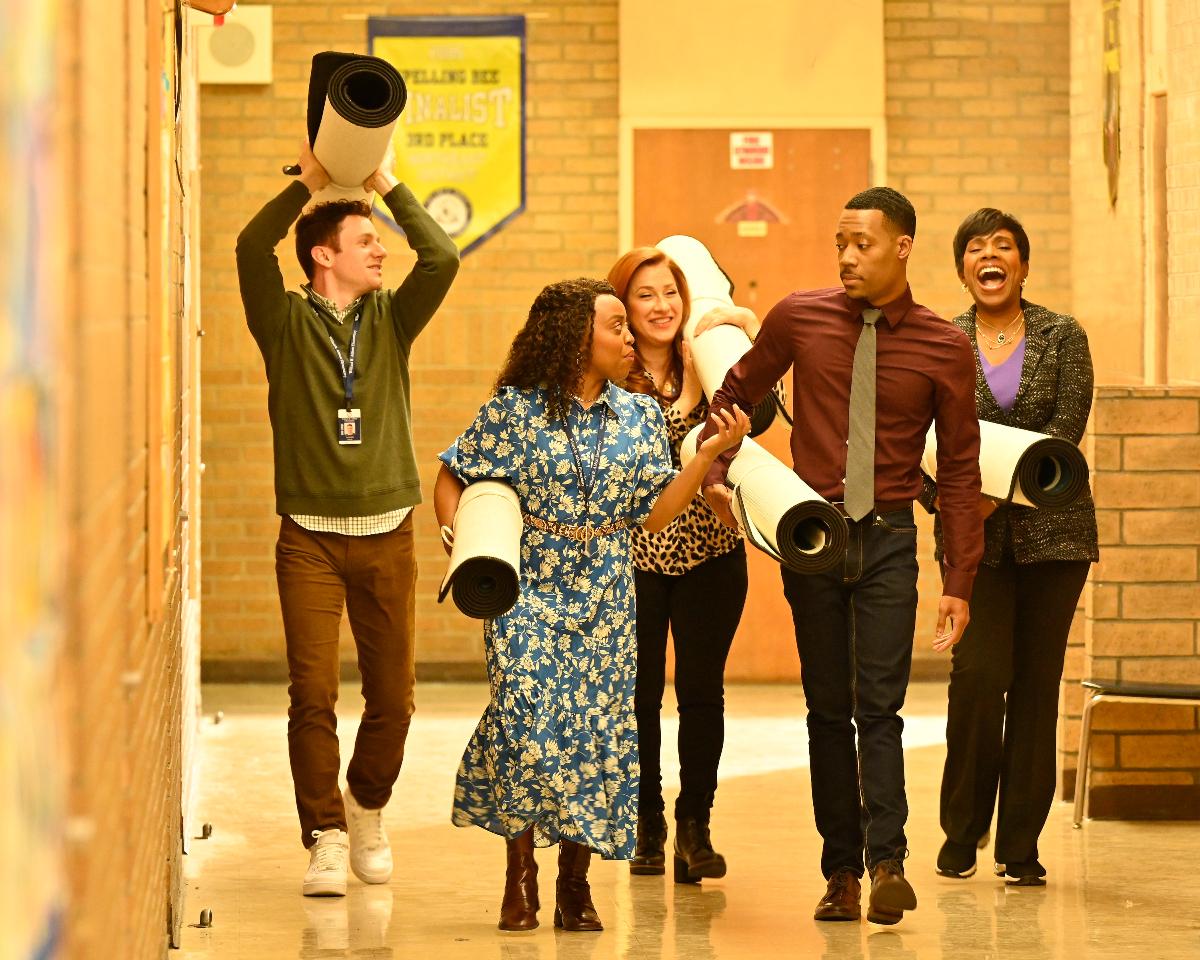 We can't be the only ones who still feel school-related anxiety at the end of August. Will there ever be a time when a back-to-school commercial (remember commercials?) won't send us into a stress-fueled panic? Relax, we don't have to rush to the store to buy the good folders. Let's take some deep breaths and remember, school was sometimes fun, which is why we're looking forward to ABC's new sitcom, Abbott Elementary. We're dying to know everything about it, like where does it take place?
Article continues below advertisement
Where does 'Abbott Elementary' take place?
The show's creator and star, Quinta Brunson (A Black Lady Sketch Show), was born and raised in West Philadelphia, which is where Abbott Elementary takes place. Quinta intentionally chose to set it in an elementary school with younger kids because, as she told Variety, "elementary school, to me, felt like this untapped playground where, for the sake of this show, if we needed the kids to fall to the background and just get stories about the staff, we could."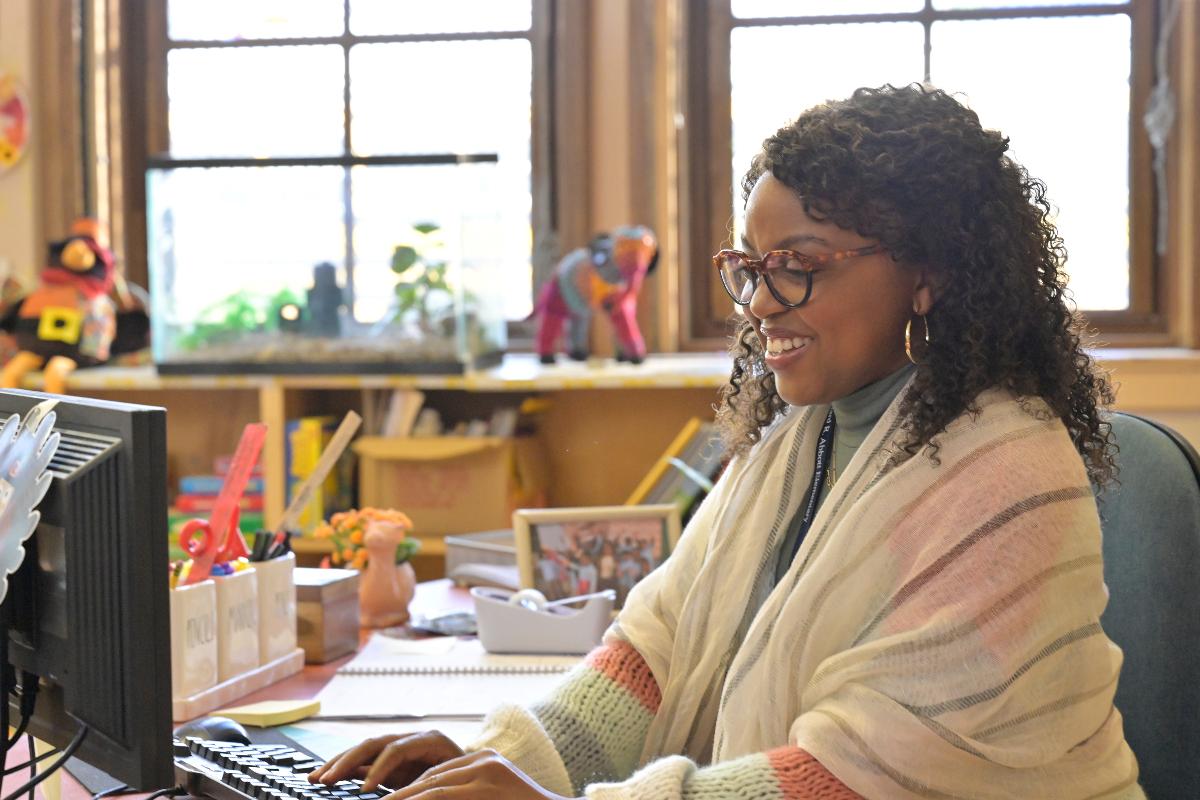 Article continues below advertisement
The show is centered around the teachers and staff of Abbott Elementary and is filmed mockumentary style, similar to The Office. The school is struggling financially, but Quinta's character, Janine Teagues, remains ever the optimist. Janine is a new teacher and often butts heads with some of the veterans at the school.
While politics are nearly unavoidable in today's climate, Quinta wanted to avoid more polarizing topics, instead choosing to focus on an average day at Abbott Elementary. She told Variety, "These teachers are still people who have lives, who have relationships, who have fun, who laugh. They deserve to be seen in that light without being bogged down by our stratosphere of otherworldly issues." Sometimes the funniest moments in life are born from the mundane.
Article continues below advertisement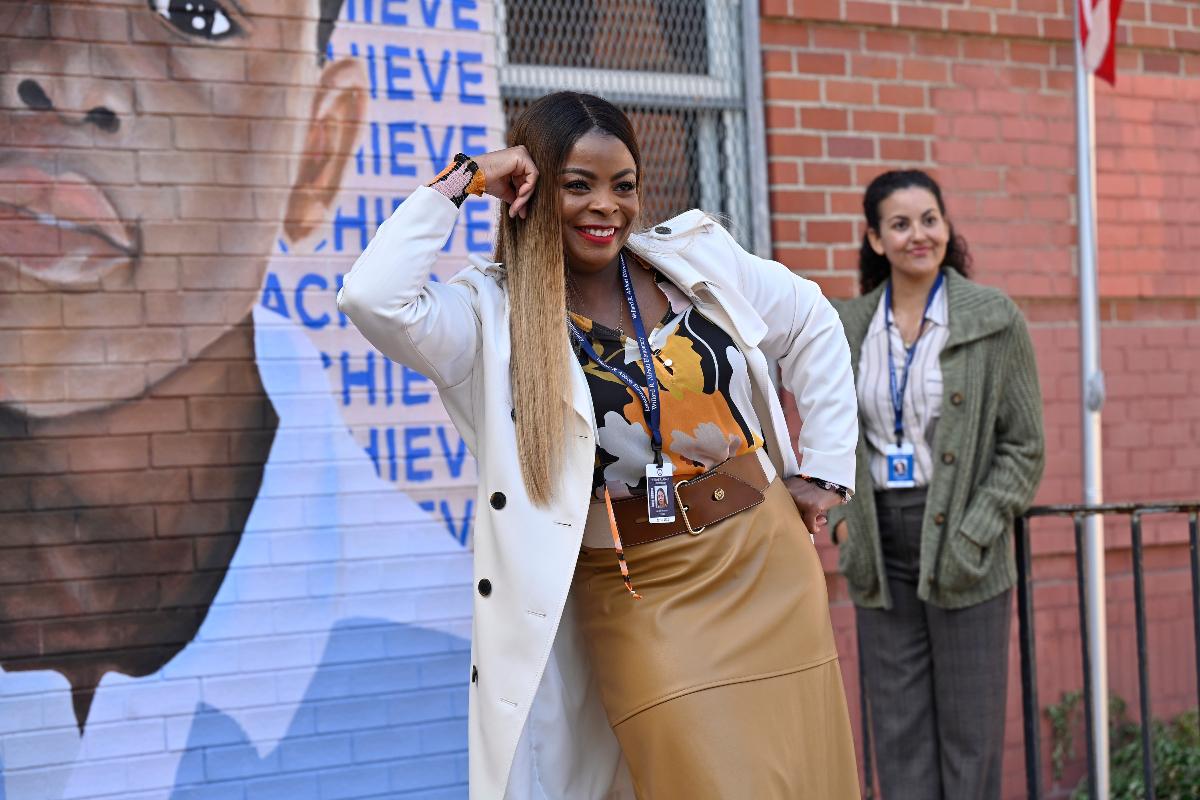 Where was the show filmed?
Despite taking place in Philadelphia, the show was shot in Los Angeles. However, there will be plenty of Philadelphia references to satiate the natives of the City of Brotherly Love. In the show's teaser trailer, Quinta's character is shown gesturing to a whiteboard where we see the words "cheesesteak," "hoagie," and "jawn." By the way, the word "jawn" is Philadelphia slang for anything, literally anything. There is no wrong way to use it in a sentence.
Article continues below advertisement
Kristen A. Graham of The Philadelphia Inquirer, who has reported on the Philadelphia School District for the last decade, decided to conduct a little experiment to test the accuracy of the show. She reached out to veteran district teacher Sharahn Santana and invited her to watch two episodes of Abbott Elementary with her. The result was that the show is doing a pretty good job of portraying life at a public school in Philadelphia.
Article continues below advertisement
At one point on the show, seasoned teacher Barbara Howard (played by Sheryl Lee Ralph) says, "Why can't any of you stick it out longer than two years? More turnovers than a bakery!" Sadly, this is essentially true, as the turnover rate amongst early teachers is quite high. Another depressing dose of reality comes in the form of lack of school funds, which is a problem on the show and in real life.
The good news is that the show really nailed the camaraderie that exists among the teaching staff. Another thing the show gets right is the ingenuity displayed by the teachers. With very little funding, they are often forced to get creative. When Melissa Schemmenti (played by Lisa Ann Walter) needs some rugs, suddenly a "guy she knows" shows up in a truck, filled with rugs. That's usually how it goes.
Article continues below advertisement
In conclusion, Sharahn said the show was hilarious and told The Philadelphia Inquirer, "I loved it. I think a lot of teachers will identify with it, and a lot of it resonated with me." When told about her review, Quinta said this in a statement: "That's the review that matters most!" We're sure we'll end up giving it straight A's as well.
A special sneak peek premiere of Abbott Elementary airs Dec. 7 at 9:30 p.m. EST on ABC. The show will return to its regular time slot, 9 p.m., starting Jan. 4.