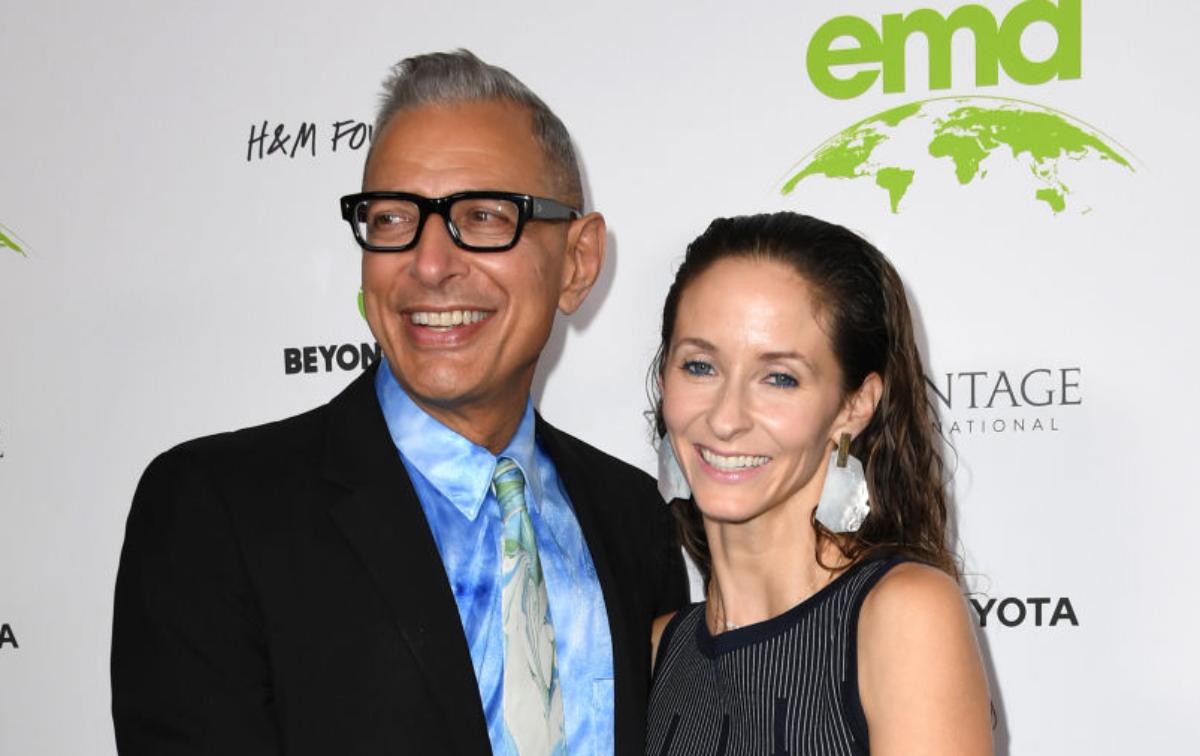 You'll Bend Over Backwards to Get to Know Jeff Goldblum's Contortionist Wife!
It's no secret that the internet thinks Jeff Goldblum is oozing sex appeal, which might explain why he's on his third marriage. He simply cannot be contained, even when he's transforming into a fly. And while he's been married for nearly eight years, his partner is still a bit of a mystery to us. Who is Jeff Goldblum's wife, and are they looking for a third? OK, how about a person to help around the house?
Article continues below advertisement
Who is Jeff Goldblum's wife?
No need to get all bent out of shape because Jeff's wife seems like a cool lady who's very easygoing and extremely flexible. If we haven't dropped enough hints yet, Jeff's wife, Emilie Livingston, is a three-time national Canadian champion in rhythmic gymnastics. The Olympics defines rhythmic gymnastics as a "women-only event in which gymnasts perform on a floor with a rope, hoop, ball, clubs or ribbon accompanied by music, in individual or group events." And, you have to be very bendy to do this.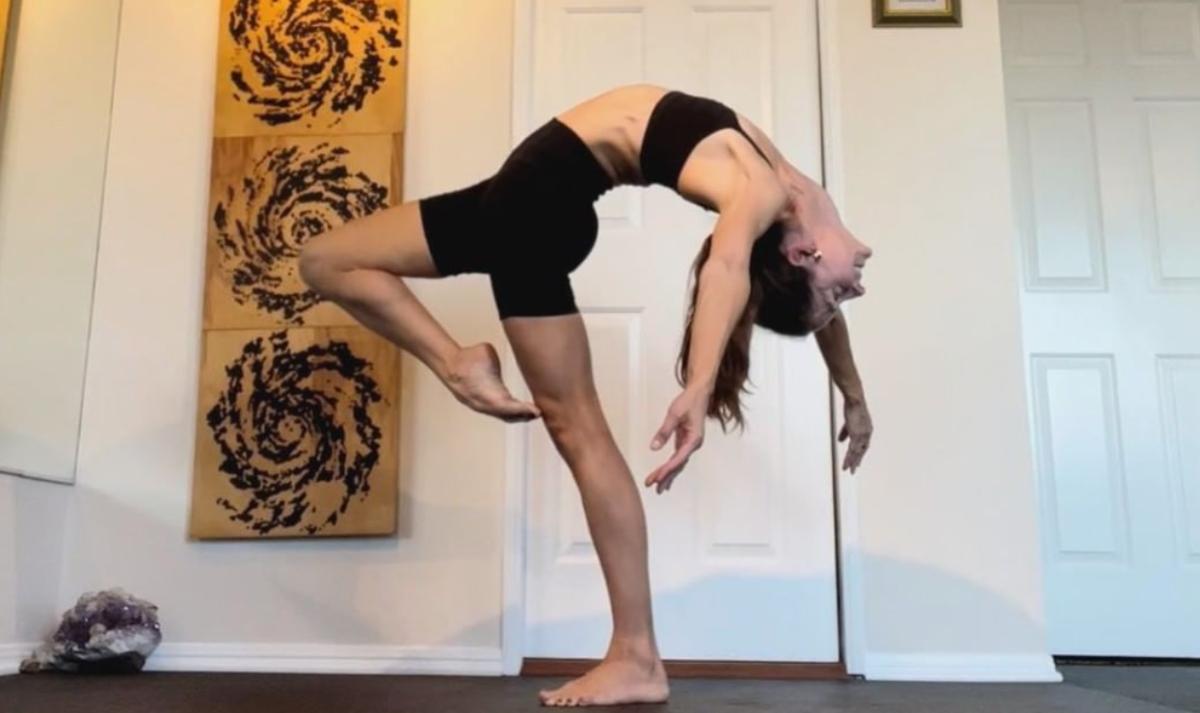 Article continues below advertisement
In April 2013, when Jeff and Emilie had been dating for about two years, she spoke to Neon Tommy about her post-professional athletic life as a contortionist. After leaving Canada for Los Angeles, Emilie studied theatre at the Academy of Dramatic Arts. Once she graduated, she was sponsored by a dance agency, which helped secure her visa. At the time of the interview, Emilie was performing at a French bar in L.A. called Pour Vous.
Emilie actually trained rigorously in Russia before competing in the 2000 Summer Olympics. She attributes her strength and courage to an intense training schedule, which helped in her performances at Pour Vous. In the interview with Neon Tommy, Emilie said, "My boyfriend bought me a rig and it is in the backyard so I can train there. I have a really safe mat, so I can do everything. " She didn't mention Jeff by name, but the two were already dating at the time.
Article continues below advertisement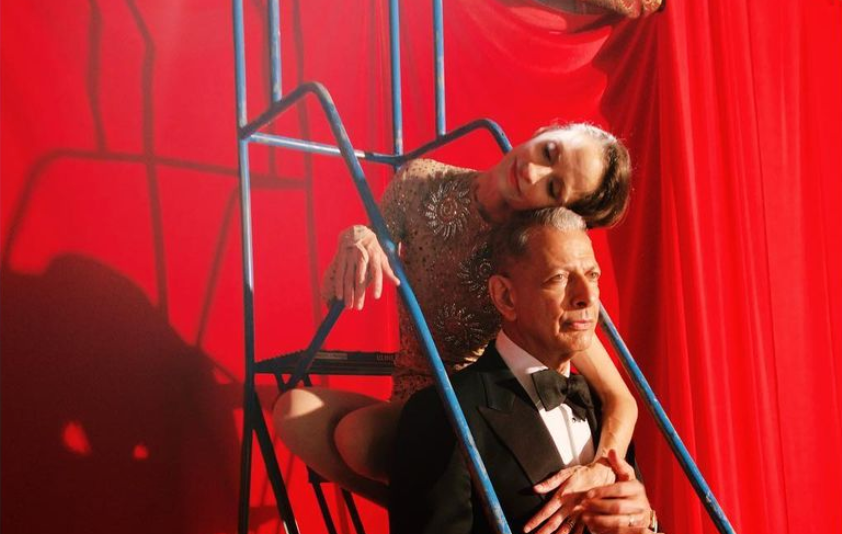 Emilie has also dabbled in acting, appearing in things like Kroll Show and Glee. She even landed the dream job of being Rihanna's body double in Valerian and the City of a Thousand Planets. During the scene where Rihanna's character, Bubble, is stripping, it's occasionally Emilie with Rihanna's face painted on. Wow, imagine being married to Jeff Goldblum and getting to be Rihanna for a day! Speaking of Jeff, what is he up to?
Article continues below advertisement
What is Jeff Goldblum doing now?
Other than being a father to his two sons with Emilie, Jeff is the host of his own show: The World According to Jeff Goldblum. The second half of Season 2 drops on Disney Plus Jan. 19. In Jeff Goldblum's words, via IGN, the show sees him analyzing a topic through his own experiences. "I have whatever associations I have or past experiences with it, and that's it, and then I kind of encounter interesting people around these subjects, and you see me, you go along with me, if you're so inclined." We are!
In the Season 2 opener, Jeff finds himself saying hello again to an old love. It's been several years since Jeff has gotten on a motorcycle, but he's making his triumphant return. He takes a deepish dive into the bike scene of L.A. and does what he does best: talk to people. It's Jeff's natural curiosity for everything and everyone around him that makes the show so good. We can't wait to join him in his world.