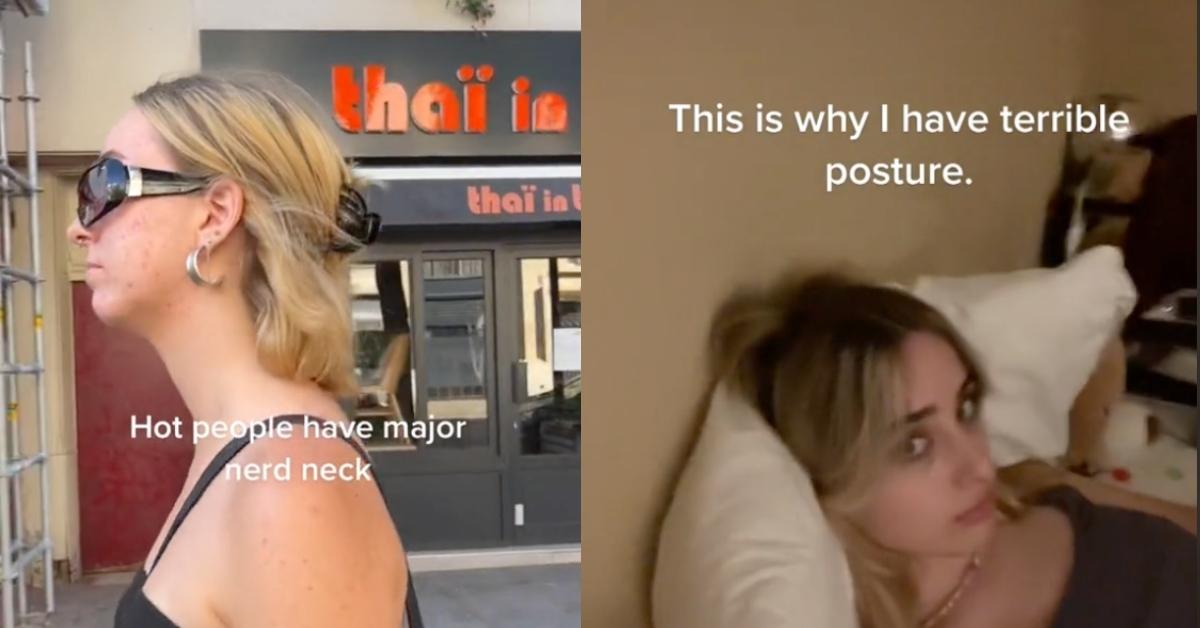 TikTok Keeps Talking About "Nerd Neck," but What Does It Mean?
Some TikTokers are learning the hard way that they should have listened to their mom's advice about always sitting up tall and limiting their screen time. You see, the term "nerd neck," which has been around for a while, has now made it to TikTok and for good reason. Nerd neck is most commonly found in young adults, the bulk of TikTok's audience!
But what exactly does it mean and is there a way to fix it? Keep reading to find out.
Article continues below advertisement
What is "nerd neck"?
"Nerd neck," which is medically known as forward head posture (FHP), "is a common condition where your head is positioned with your ears in front of your body's vertical midline," per Healthline. In other words, your head is leaning forward instead of upright and even in your neutral state, it looks like you're slightly hunching over to see something.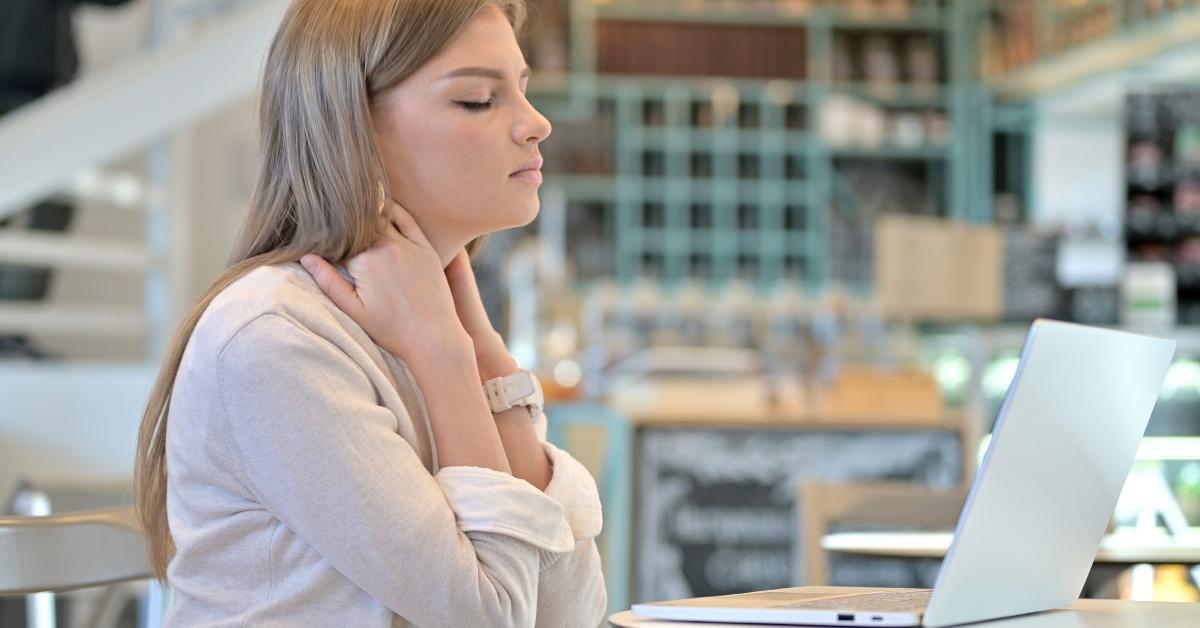 Article continues below advertisement
FHP got the nickname "nerd neck" (as well as "tech neck," or "text neck") as it results from prolonged bending toward a computer screen, or hunching over a laptop or cell phone.
In fact, these nicknames were first reserved for gamers as they were more likely to develop the condition, but in today's tech-obsessed world, many young adults who don't game are getting it, too.
Article continues below advertisement
Although many TikTok users seem to be nonchalant about the condition, it does affect the muscles in your upper back, neck, and shoulders. It can also affect the nerves, tendons, and ligaments associated with those muscles.
Not to mention It can lead to a score of problems including muscle spasms, headaches, back pain, numbness and tingling in arms and hands, and poor balance.
Article continues below advertisement
Fortunately, it can typically be fixed through proper stretches, regular exercise, and creating good posture habits for yourself.
In the TikTok below, creator @jennlashely_ shares a stretch you can do that targets your sternocleidomastoid (SCM muscle), which often stiffens when we're looking at screens.
This stretch involves tucking your chin in and tilting your head in one direction and holding for 30 to 45 seconds, then repeating the same movements on the other side.
Article continues below advertisement
Creator @hpforgamers also shared a tutorial on how gamers can alleviate nerd neck. He provides exercises that can be done with the assistance of a towel as well as tips for maintaining good posture.