La La Anthony Says She and Carmelo Anthony Split a Long Time Ago: "It's Been Years"
La La Anthony officially filed for divorce from Carmelo Anthony in June 2021, but she explains that the pair ended their coupledom years ago.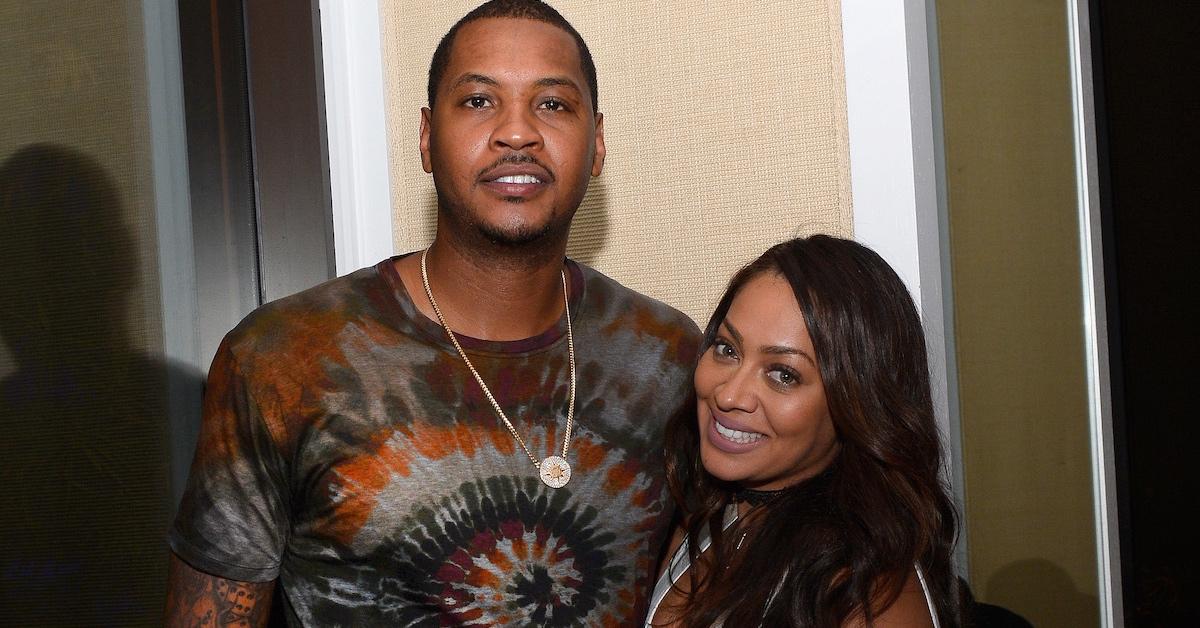 Another day, another celebrity divorce to unpack. We all know that relationships are hard work, and marriage takes that commitment to the next level. So, when there is speculation about mistreatment, it's easy for fans to wonder why people pledge their lives to one another to only allow their relationships to blow up.
Article continues below advertisement
After entrepreneur La La Anthony filed for divorce in June 2021 from her longtime husband, Los Angeles Lakers player Carmelo Anthony, fans were shocked. And since the rumor mill was buzzing about Carmelo's philandering, it made the news even more disheartening. However, it appears that La La and Carmelo ended their coupledom long before the divorce announcement. Here's what we know.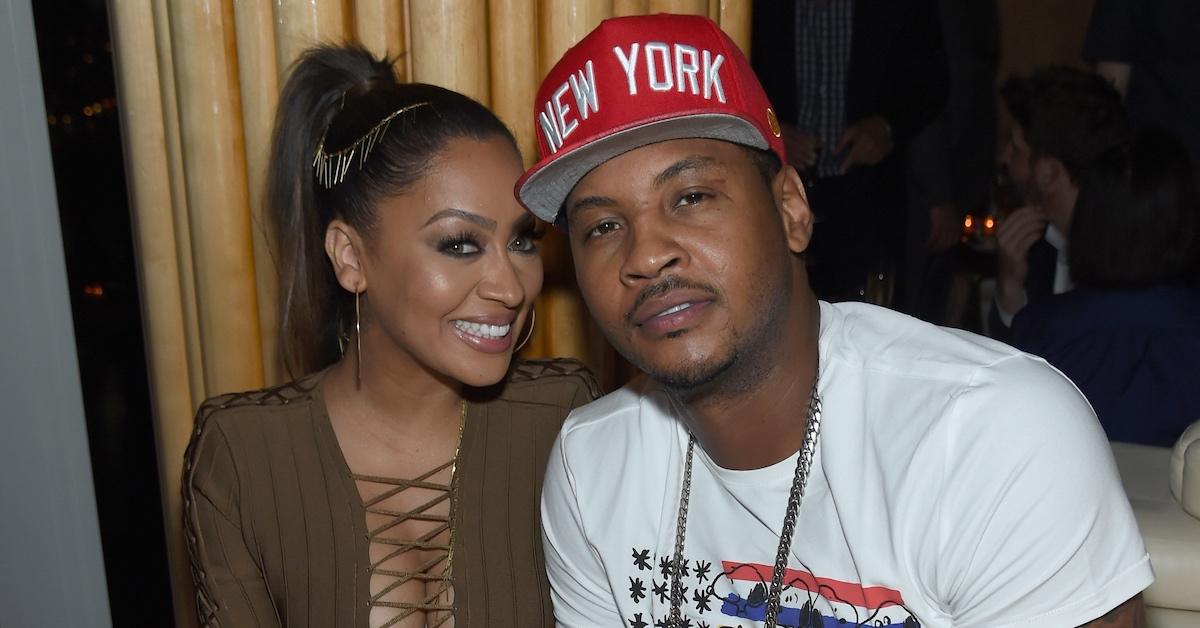 Article continues below advertisement
La La Anthony broke her silence about her divorce with Carmelo Anthony on 'The Angie Martinez Show.'
There's power in healing before speaking. On Oct.11, 2021, La La sat down with Power 105.1's Angie Martinez to talk about the demise of her marriage to Carmelo, re-entering the dating world, and more. But, what threw many listeners for a loop was a revelation La La admitted while speaking about her divorce.
"To a lot of people, it feels like this single thing is new. Like it's been years now that we've separated," La La tells Angie. "So I've dealt with the emotions behind it, and I still have my moments, but for the most part, I can talk about it now and laugh about it and find the humor in it all."
Article continues below advertisement
La La also went on to explain that the act of filing for dovorce was difficult to handle since there were hurtful rumors and revelations involved in the demise of her relationship.
"It was bad because there were other people involved," La La tells Angie. "It was bad because there were allegations. It got bad."
Article continues below advertisement
Flash back to 2017, fans learned that Carmelo allegedly had an affair and got a woman named Mia Angel Burks pregnant. TMZ Sports reported that the two met at a gentlemen's club where Mia worked as a dancer. Mia went on to give birth to a daughter, Genesis.
While La La and Carmelo seemed to move past that alleged indiscretion, things got worse very quickly. Suspicions started to circulate around social media even more about Carmelo's cheating.
Article continues below advertisement
Not to mention, in June 2021, The Shade Room reported that Carmelo found himself entangled in another cheating scandal that produced a set of twins.
Per Hollywood Unlocked, the unnamed woman shared a slew of interesting text messages that many believe seals the deal on Carmelo's cheating. In the messages, the woman can be seen arguing with a person she alleges is the basketball star about the health of their children. And to make matters worse, Carmelo supposedly responded by saying that he's doing his part by paying.
Article continues below advertisement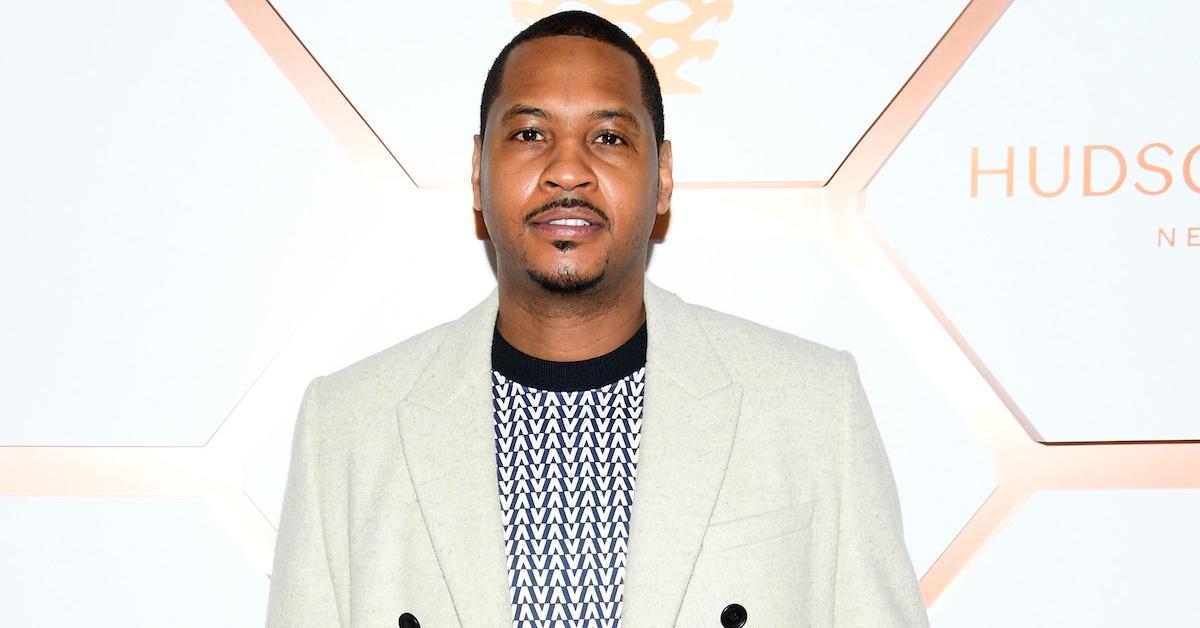 "How do you ignore his health," the alleged baby mother said in the text messages.
"Man you will have the money when I wake up," Carmelo allegedly responded. "Just tell me what the hell is wrong with cash."
Article continues below advertisement
La La Anthony officially filed for divorce from Carmelo on June 17, 2021.
On June 17, 2021, TMZ reported that the Power actress filed for divorce after years of breakups to makeups.
La La and Carmelo split briefly in 2017, amid rumors of the NBA star cheating on her. However, they were able to patch up their relationship and get back together in 2018 before ultimately calling it quits.
Article continues below advertisement
However, People reports that the couple were living apart in 2019 while La La was getting legal advice on how to move forward with the relationship.
"As La La and Carmelo have been living apart for quite some time, La La is proceeding with legal discussions as the next step in their relationship," a representative told the publication at the time.
TMZ reveals that La La cited irreconcilable differences as the reason for ending her 11-year marriage to the NBA star. The pair — who first got together in 2003 — have a child together named Kiyan, who was born in 2007.
Sources told the site that the pair wanted to ensure that their divorce goes as smoothly as possible for the sake of their son.
Article continues below advertisement
No one deserves to be cheated on and disrespected. And while it's clear that La La has taken the steps to heal, we really hope that she's able to find someone who will love and respect her.