The Fate of the 'Carmen Sandiego' Series Has Been Revealed
Will 'Carmen Sandiego' return for Season 5? The '80s video game character was reworked for a Netflix series that debuted in 2019. Details!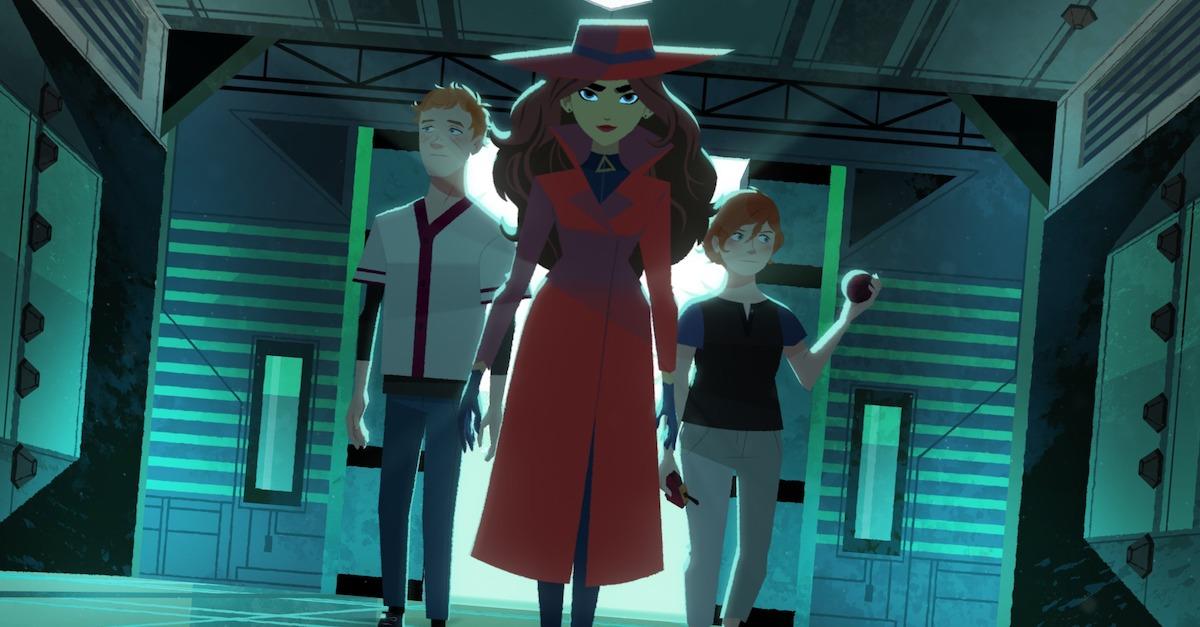 For more than 35 years, the character Carmen Sandiego has been using her skills to become the ultimate anti-thief. From her original video game presence to the '90s series Where in the World is Carmen Sandiego?, the Robin Hood-esque mastermind has had an impact on audiences for generations.
In 2019, Netflix created the Carmen Sandiego animated series to tell her origin story.
Article continues below advertisement
With a star-studded voice cast including Gina Rodriguez (Carmen) and Finn Wolfhard (Player), the show has gained quite the following since it debuted. It has also received critical acclaim. Season 4 dropped in January of 2021, and some viewers are already wondering whether it will go on.
But the fate of the popular Netflix series has now been revealed. Continue reading to find out if Carmen will continue stealing from V.I.L.E. for Season 5.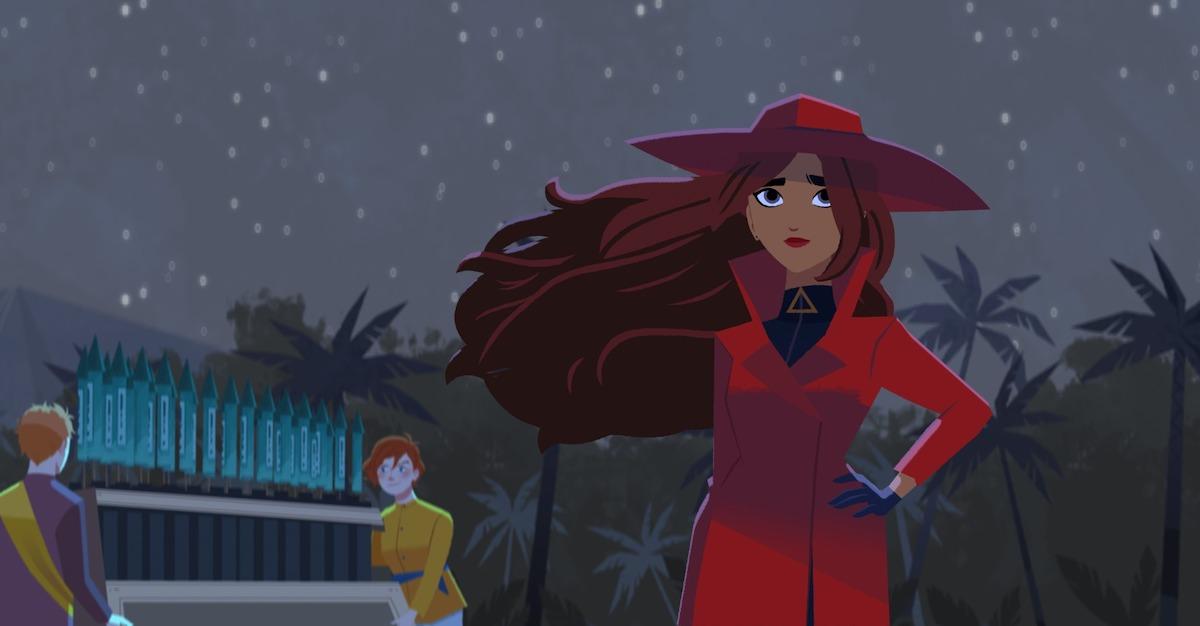 Article continues below advertisement
Will 'Carmen Sandiego' return for Season 5?
The animated action series was officially renewed for Season 4 in October of 2020, which was the same month that the third season was released.
Two months later, the official Twitter account for the series confirmed that the fourth season would be its last.
"To the end of the line," the Dec. 16, 2020 tweet read. "The fourth and final season of [Carmen Sandiego] premieres January 15, on Netflix!"
When one user asked if the show was ending because it was canceled, the Carmen Sandiego Twitter account confirmed that it was "not canceled, just ending."
Unfortunately for die-hard fans of the character, Carmen Sandiego will not be returning for a fifth season at this time.
But, some viewers will be relieved to know that the final season consists of eight episodes, which is a significant increase from Season 3 (which only had five episodes).
Article continues below advertisement
How does 'Carmen Sandiego' end? SPOILERS.
One of the biggest mysteries viewers have wanted answers to since Carmen Sandiego premiered on Netflix is who her parents are.
Her origin story revealed that she was orphaned, but many were convinced that there was much more to the story. In the final episode, "The Dark Red Caper," the audience learns that Carmen's mom is Carlotta Valdez. She opened an orphanage after Carmen was taken from her.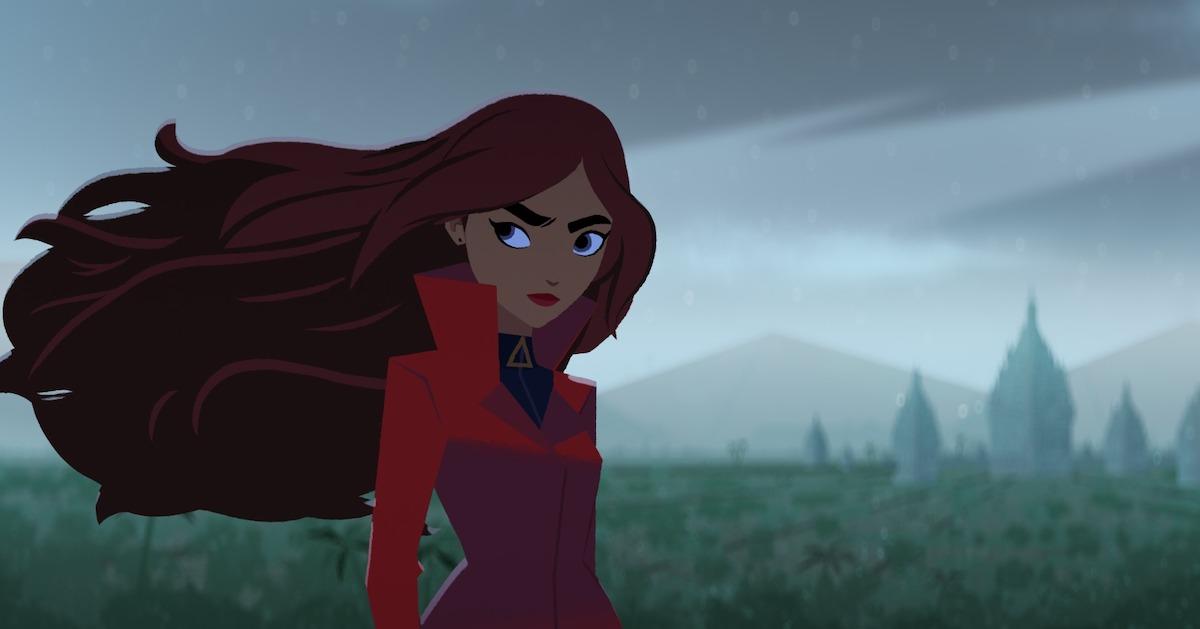 Article continues below advertisement
But, Carmen isn't made privy to this information at first. Her brain has been manipulated by V.I.L.E. so she believes that she is loyal to the criminal organization.
Meanwhile Gray (Michael Goldsmith) tries to help Carmen to remember who she really is, but she ends up injuring him in a fight.
When Shadowsun (Paul Nakauchi) shows her a Russian Doll, Carmen remembers her real past. She agrees to reveal the location of the V.I.L.E. headquarters. The organization is finally defeated.
In the final moments, Carmen decides to choose another path for her life. Shadowsun hands her a folder of information regarding her parentage and her upbringing. The series ends with Carmen knocking on the door of an orphanage, which viewers can assume is the one her mother operates.
The final season of Carmen Sandiego is available to stream on Netflix now.