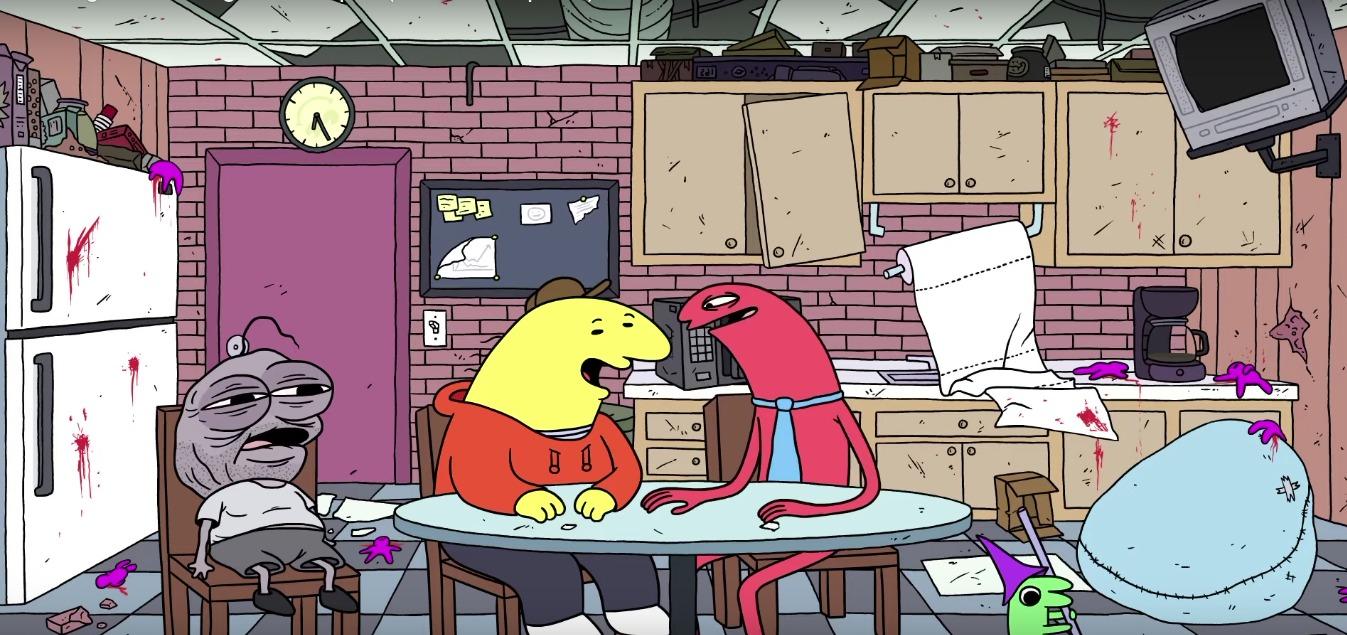 'Smiling Friends' on Adult Swim Is Finally Dropping New Episodes
Adult Swim premiered an animated special called Smiling Friends on April 1, 2020 and what followed was an onslaught of viewers who desperately needed more. The Cartoon Network block of late night shows has been known to draw in lovers of the weird and kitschy, and with the funky animation and warped sense of humor throughout Smiling Friends, it was right on the money for a particular brand of weird.
Article continues below advertisement
The cast is made up of voice actors and real life actors, some of whom fans might recognize, and it's all the more reason to tune in to new episodes of the series this month. At least, according to fans, who have flooded Adult Swim's Twitter feed about the show with requests for the network to pick up Smiling Friends for an entire season. The premise is that the main characters work for a company where their job is to cheer people up for a living.
It hits with a touch of wholesomeness and an Adult Swim vibe that makes it perfect for the midnight watch crowd. And now, people will finally get to see more. So while they wait for three new episodes this month, they might be curious about who they are rooting for. That is, who is in the cast of what might be the next big animated show to hit Adult Swim.
So, who is in the Smiling Friends cast?
Article continues below advertisement