Lili Taylor Now: The Actress Brought Carolyn Perron to Life in 'The Conjuring'
If you're a fan of 'The Conjuring,' you'll know the movie was based on real life events. So what's the actress who played Carolyn Perron doing now?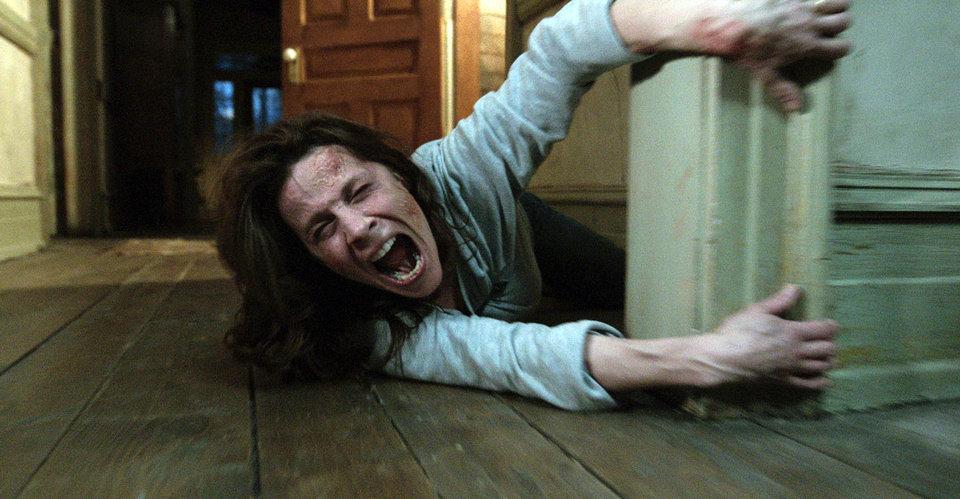 "Based on a true story," or "inspired by real events," are Hollywood tropes that seem to sell movies — especially when it comes to the horror genre. It seems like producers are always shy to pull the trigger on projects that are completely original concepts. If you don't have a screenplay that's based off of a successful book or comic series, then you'll have to go the IRL route. Which could be why so many movies that gain inspiration from stories like Carolyn Perron's are greenlit.
Article continues below advertisement
'The Conjuring' was a smash success for Warner.
The 2013 movie tells a dramatized tale of what the Perron family endured while living in their Rhode Island home. Carolyn Perron and her family began experiencing paranormal activity in their house, which was then confirmed by ghostly investigators, who attested to a demonic presence in the home. The spirit detectives were called in after the Perrons were beside themselves with mortification at some of the strange happenings they witnessed on a day-to-day basis.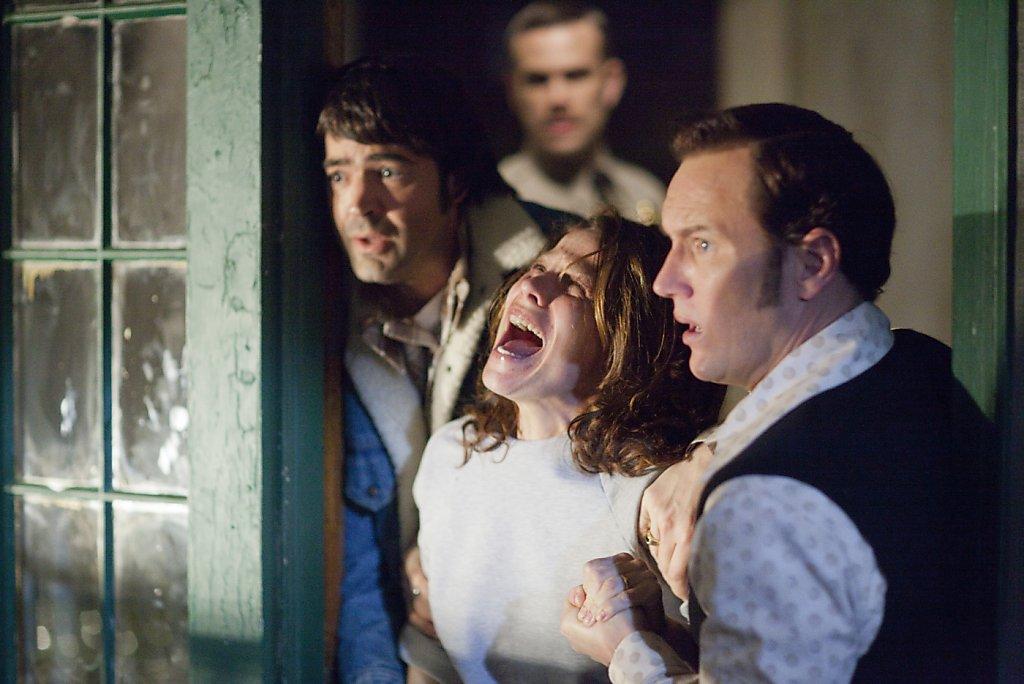 Article continues below advertisement
Roger and Carolyn's five daughters — Nancy, Andrea, April, Christine, and Cynthia — were so perturbed by what they saw, they ultimately moved out of the home in June 1980, around 10 years after purchasing the farm house.
Now if you're into ghosts, like me, then you'll know that The Conjuring house is a primo spot for paranormal investigators and everyone who loves a good phantasmic scare.
While folks who've studied the paranormal knew about the home's origins for quite some time, the widespread success of the film and its subsequent sequels and spin-offs only helped to contribute to the legend of the haunted house. It also became the subject of controversy: Warner Bros. was slapped with a huge $900 million lawsuit to prove the existence of ghosts because of the "true events" angle they used to market the film.
Article continues below advertisement
The Perron family stood by their claims that their home was haunted and that there was some sort of supernatural entity that overcame Carolyn. As reported by USA Today, the real-life Andrea said, "Both my mother and I would just as soon swallow our tongue than tell a lie. People are free to believe whatever they want to believe. But I know what we experienced."
Article continues below advertisement
Ed and Lorraine Warren, played by Patrick Wilson and Vera Farmiga in the movie, stated that while they never conducted an exorcism (Lorraine was adamant that it must be performed by a Catholic Priest), they did perform a seance, which is when all of the creepy stuff that went on with Carolyn occurred.
What's Lili Taylor, the actress who played Carolyn Perron, doing now?
Lili Taylor has had a tremendous career as an actress, which dates back to 1986. She had her first role in a major production as a waitress in Crime Story (per her IMDb) page, played Jojo in Mystic Pizza, and has had sizable roles in a ton of high-profile projects throughout the years like Rudy, I Shot Andy Warhol, Ransom, High Fidelity, a major role in Six Feet Under, and a bunch of other huge movies.
Article continues below advertisement
After The Conjuring, she went on to star in Almost Human, Hemlock Grove, American Crime, and loads of other projects. She's doing quite well for herself, her latest credits are in Perry Mason and Paper Spiders, and she's got two other projects in post-production: The Gettysburg Address and The Winter House.
Article continues below advertisement
The rest of the cast is doing well, too. Patrick Wilson is the kind of guy who manages to be in everything but "refuses" to be famous. In fact, when somebody pointed that out, the actor responded on Twitter.
The Conjuring 3: The Devil Made Me Do It was originally slated for a September 2020 release, but the movie's been pushed back due to the COVID-19 pandemic. Are you excited to see it when it finally drops?