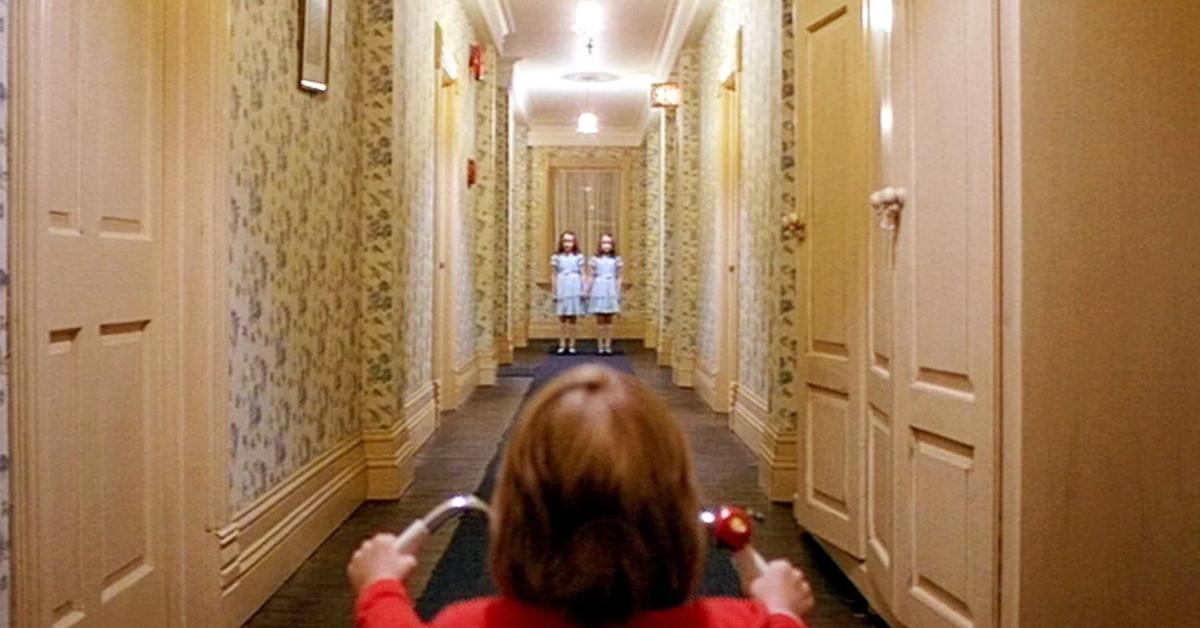 SCARY! 6 Horrifying Incidents That Took Place on Blockbuster Horror Movie Sets
Have the lights ever flickered in your house? Can you recall a time when you felt like you were being watched ... and no one was there? The paranormal world has captivated people for generations. And, trying to explain the unexplainable has haunted many individuals' nightmares. Horror films have enraptured audiences for their ability to not only scare, terrify, and frighten you, but they heighten your ability to imagine what else could lie beyond the world of the living.
Though, meddling in supernatural affairs can put you at risk of becoming a target for the things that go bump in the night ... that is, if you believe in that sort of thing. These major blockbuster horror flicks were super scary to watch, but even more so, they were terrifying to film.
Check out these six horror movies where the cast and crew reportedly experienced scary paranormal events while on set.
These scary true stories actually happened on horror movie sets:
Article continues below advertisement
1. 'Twilight Zone: The Movie' (1983)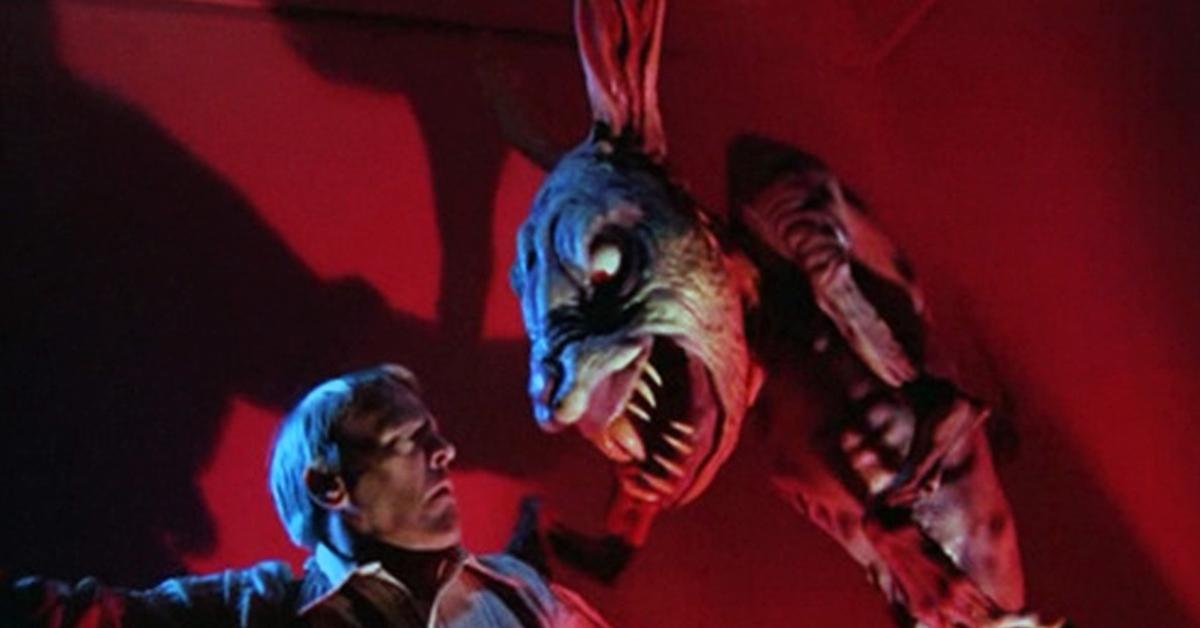 Was a door unlocked? Before filming Twilight Zone: The Movie, actor Vic Morrow reportedly took out a multi-million dollar life insurance policy on himself, telling his loved ones that he had an uneasy feeling something bad was going to happen to him. Sadly, his alleged premonition came true and the actor was killed while filming a scene for the Twilight Zone, along with two child actors.
2. 'The Exorcist' (1973)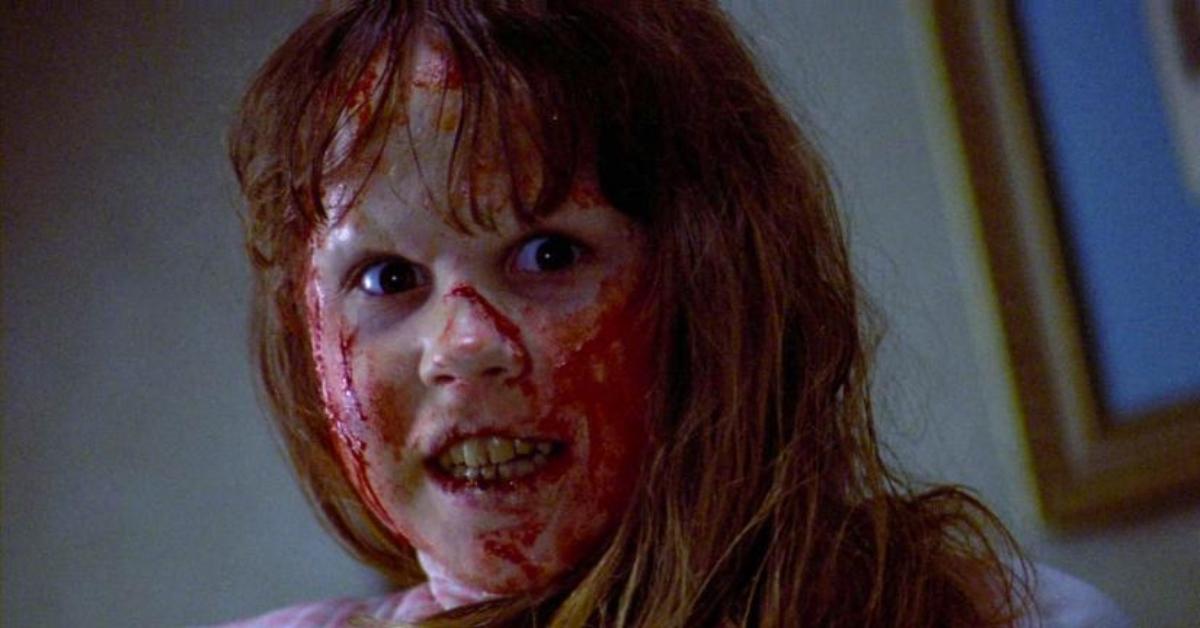 Probably one of the most iconic horror films in all of cinema, The Exorcist was so terrifying that reports state audience members fainted in the theater. But, watching Regan's body contort and being controlled by a demon wasn't the scariest part. While filming this cinematic masterpiece, horrifying events took place. Actor Jack MacGowran (plays Burke Dennings) died just after filming; a security guard and special effects worker passed away while the movie was in production.
Additionally, the entire set burned down ... with no explanation as to the cause. Director William Friedkin reportedly had a real life priest come to the set and perform an exorcism, hoping to drive away any demonic entity that was plaguing the cast and crew.
Article continues below advertisement
3. 'The Amityville Horror' (2005)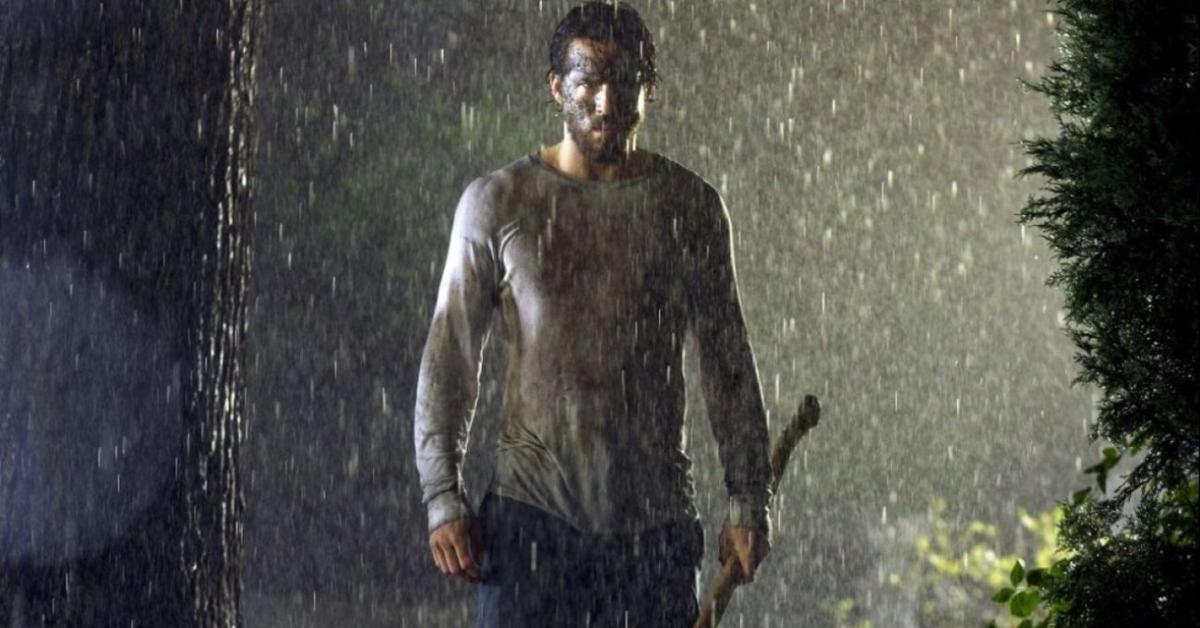 A few days before filming began on the remake The Amityville Horror, a dead body reportedly washed up on the shoreline near where the movie was being filmed. While that may have just been a very big coincidence, actor Ryan Reynolds also revealed that while filming, he and other members of the cast/crew would wake up every morning at 3:15 a.m. ... which is the exact time the real life murders took place. Yikes!
Article continues below advertisement
4. 'The Conjuring' (2013)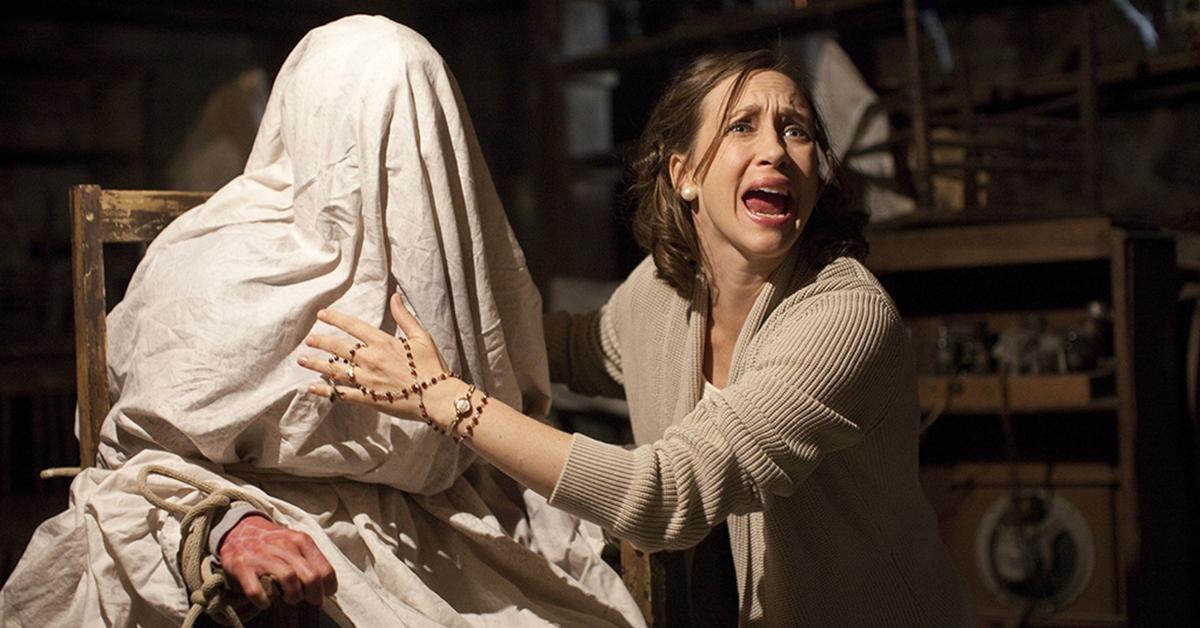 If you're a fan of scary stories, then you're probably familiar with real life demonologists and paranormal investigators Lorraine and Ed Warren. In the 1970s the couple took on their most infamous case, involving a Rhode Island family who was being tormented by the supernatural. The 2013 film The Conjuring recreated the real life events that took place in the Perron household ... but this set had more than just "movie magic." While some of the Perron family were reportedly visiting the set, a strong and unexplained wind blew in. Additionally, the hotel where the actors and crew were staying allegedly caught fire.
The movie's director, James Wan, reportedly was working in his office late one night, when his dog started growling. He went to investigate, but could find no reason as to why his dog was suddenly so hostile.
Article continues below advertisement
5. 'Poltergeist' (1982)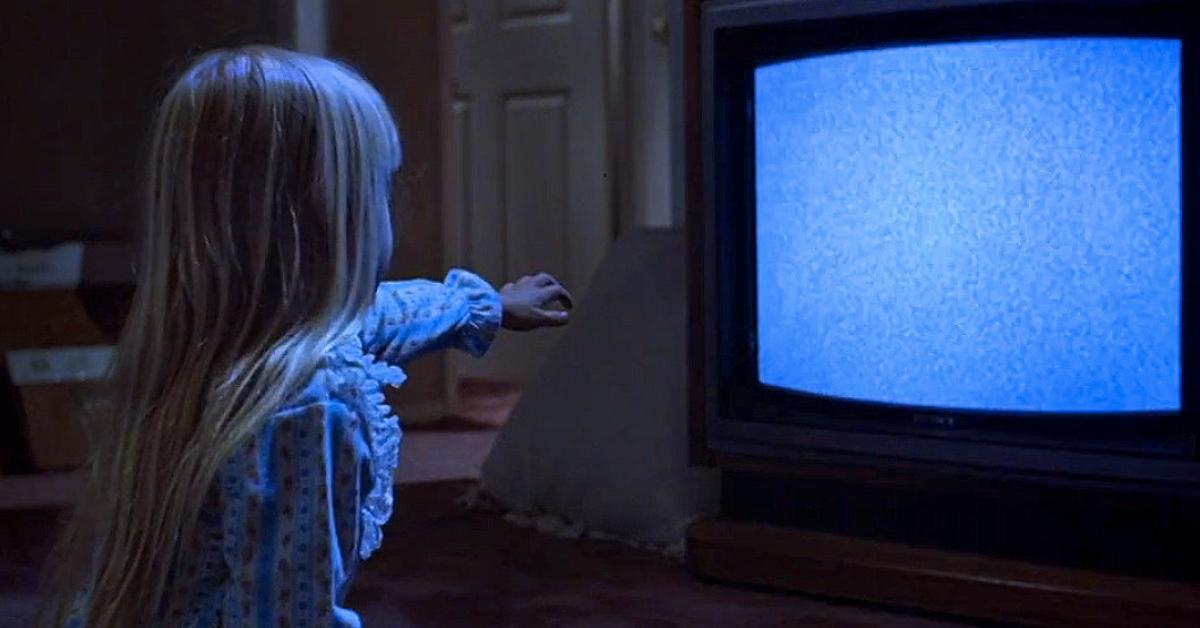 Are they really here...? In the '80s, the Poltergeist franchise plagued the nightmares of fans everywhere, depicting an ordinary California family being haunted by spirits. Unfortunately, tragedy befell the real life cast members while filming the paranormal movies. At the age of 12, Heather O'Rourke, who played the little girl, Carol Anne, died at the hospital while undergoing surgery. Dominique Dunne, who played big sister Dana, was reportedly killed by her ex-boyfriend one day after the movie premiered. The events surrounding this flick are so tragic that people have dubbed it the "Poltergeist curse."
Article continues below advertisement
6. 'The Exorcism of Emily Rose' (2005)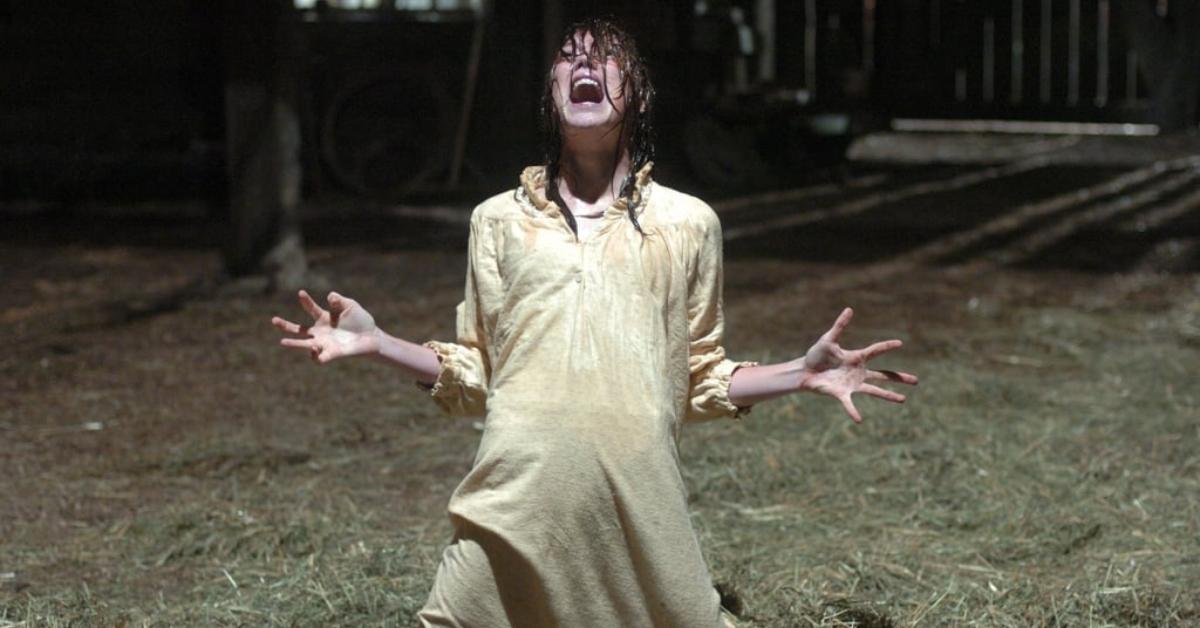 While filming the 2005 horror flick The Exorcism of Emily Rose, actress Jennifer Carpenter reportedly had a firsthand experience in witnessing paranormal events. The radio in her hotel room would allegedly turn on and play the Pearl Jam song "Alive" before randomly turning off. Fellow cast members/crew corroborated her story, citing similar things happening in their rooms. Eventually, the cast and crew took no chances and had every radio removed from their rooms. Seriously, this hotel may need an exorcism of its own!