Who Is Carter Derrico? He's the Reason Diez and Dior Are Called "Triplins"
'Doubling Down With the Derricos' fans often hear Diez and Dior referred to as "triplins" — and it has to do with their brother, Carter Derrico.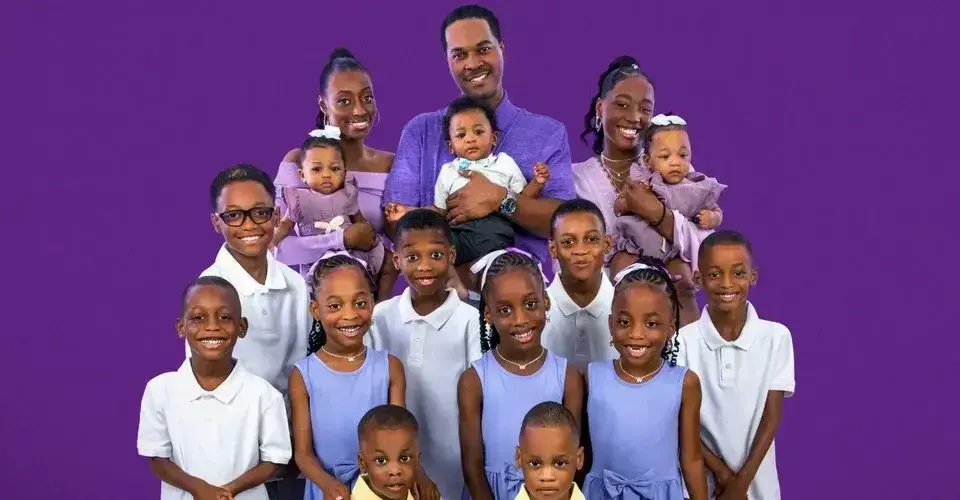 Fans of TLC shows like Counting On and OutDaughtered have likely taken interest in a new series called Doubling Down With the Derricos. Deon and Karen Derrico of Las Vegas, Nev., not only have 14 children, but they have four back-to-back sets of multiples. Occasionally, the busy parents will reference the name Carter Derrico. But who is he, exactly, and what happened to him?
Article continues below advertisement
Keep reading to learn all about Carter Derrico, Deon and Karen's son who happens to be the only one of their children to not have a name beginning with the letter "D."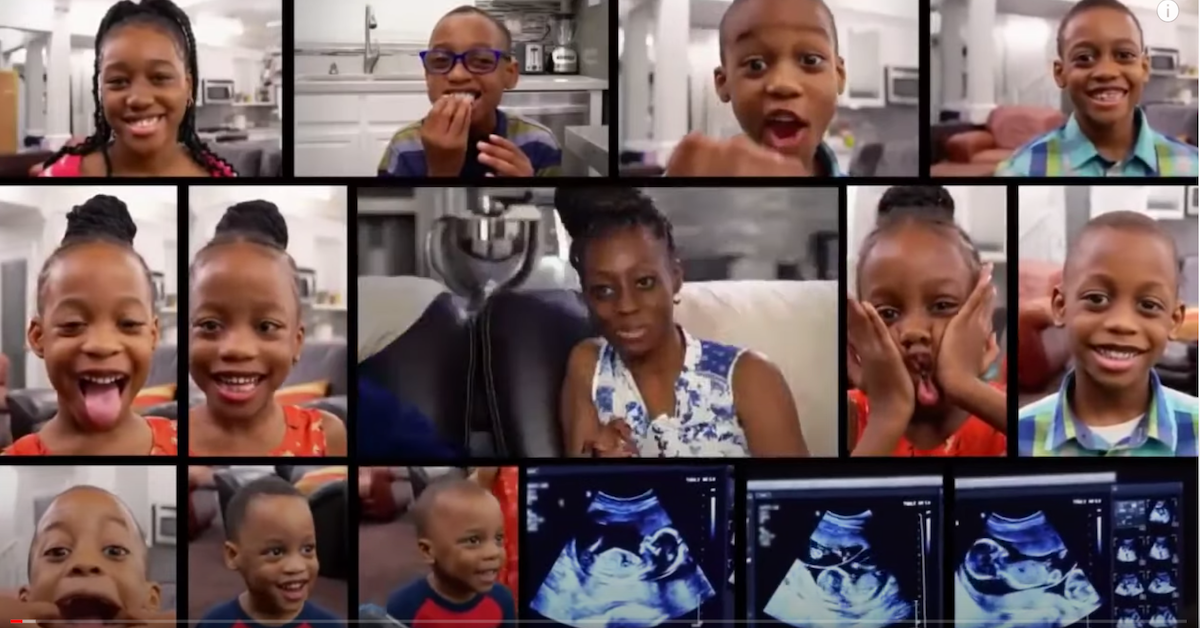 Article continues below advertisement
Who is Carter Derrico on 'Doubling Down With the Derricos'?
Deon and Karen have 14 living children. Let's go through the lineup, shall we? There's Darian and Derrick; twins, Denver and Dallas; quintuplets, Deniko, Dariz, Deonee, Daician, and Daiten; twins, Diez and Dior; and triplets, Dawsyn, De'Aren, and Dyver.
Although it's not immediately apparent, Deon and Karen revealed during the first episode of Doubling Down with the Derricos that Diez and Dior were actually part of a set of triplets.
What happened to Carter Derrico?
The couple explained at the start of the series that Diez and Dior originally had a brother, Carter. While the twins survived, Carter was born at 28 weeks, and the doctors weren't able to save him.
Article continues below advertisement
"Two years ago, we were pregnant with triplets like we are now, And we had a baby, Carter, that passed a couple hours after delivery," Deon explained on the episode. "The doctors asked us if we wanted to hold him because they wasn't able to get the breathing tube down his throat. So they knew he was going to perish."
What does "triplins" mean on 'Doubling Down With the Derricos'?
Diez and Dior are often referred to as "the triplins" on Doubling Down With the Derricos, and it has everything to do with Carter.
"We pay homage to him and his life by referring to the now twins as the triplins," Deon explained. "We made up our own word — triplins."
Article continues below advertisement
Karen and Deon spoke about the heart-wrenching grief they experienced when they lost Carter.
"There's a part of you as a parent that feels like you are cheating on the lost baby because you have to go on with your life," Deon said. "... We had outfits we had purchased for the three of them — all matching — so now we have an extra outfit that just, doesn't have a baby to go to."
Article continues below advertisement
"I remember not wanting Karen to know immediately after," he continued, while choking up with emotion. "But I knew she had to know. And I just remember the overwhelming feeling of, 'How is she going to handle this?' Because I couldn't handle it and I was just holding it together for her."
Karen was still pregnant with their newest set of triplets during Season 1 of Doubling Down With the Derricos — and she was determined to carry them as long as possible.
"I only carried Carter for 28 weeks, so I really want to carry these triplets to 32 weeks," she said. "Every mother thinks when they lose a child it's something they did. I don't want to repeat what I went through in the last pregnancy."
Article continues below advertisement
Each year on Diez and Dior's birthday, the Derricos make it a point to also celebrate Carter's short life.
"Today, my triplins turned 3!" Karen captioned an Instagram photo of her sons buckled into their car seats in May. "We had an awesome birthday party celebrating them and we also paid our annual tribute to Carter! I'm worn out lol! Happy 3rd birthday again, babies! We love you!"
So if you hear the word "triplin" on the show, know that it's a term created by Deon and Karen to honor the memory of baby Carter — the Derrico triplet who died shortly after birth.
Be sure to catch Doubling Down With the Derricos at 10 p.m. on Tuesdays on TLC.