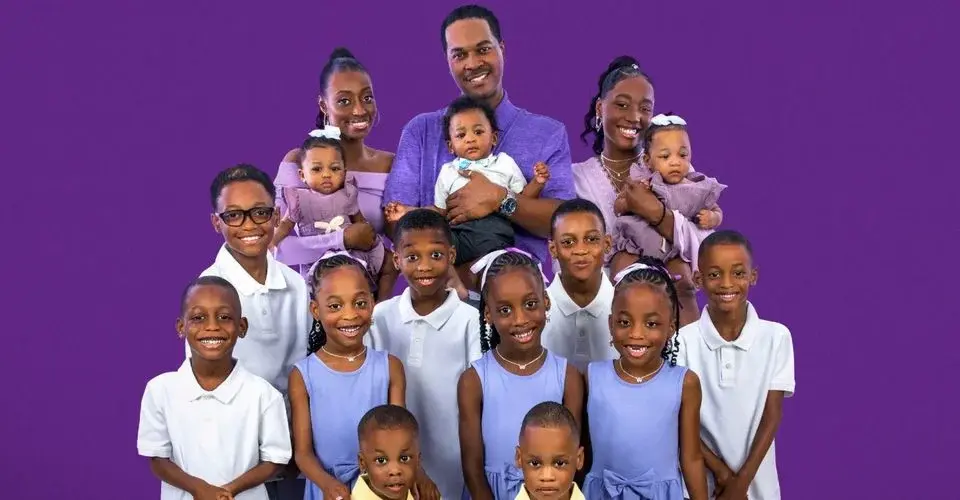 'Doubling Down With the Derricos' Is About Another Big TLC Family
'Doubling Down With the Derricos' is the newest TLC reality show about a big family with more than a dozen kids, but who is in the cast?
If you think TLC already had enough shows about big families full of more kids than you could ever fathom raising in one lifetime, think again. In August, TLC will bring Doubling Down With the Derricos to living rooms everywhere and introduce the world to the Derrico family, with their 14 children and hectic life.
Article continues below advertisement
The Derricos join a long list of families who have found a long-lasting home on the network. Like the Duggars, for example, who first had TV specials, then 19 Kids and Counting, and now, Counting On. There is also Outdaughtered, about the Busbys, their quintuplets, and their older daughter.
TLC is also home to Sweet Home Sextuplets and Welcome to Plathville, which feature large families of their own. It makes sense for another family with more than a dozen kids to be thrown into the mix.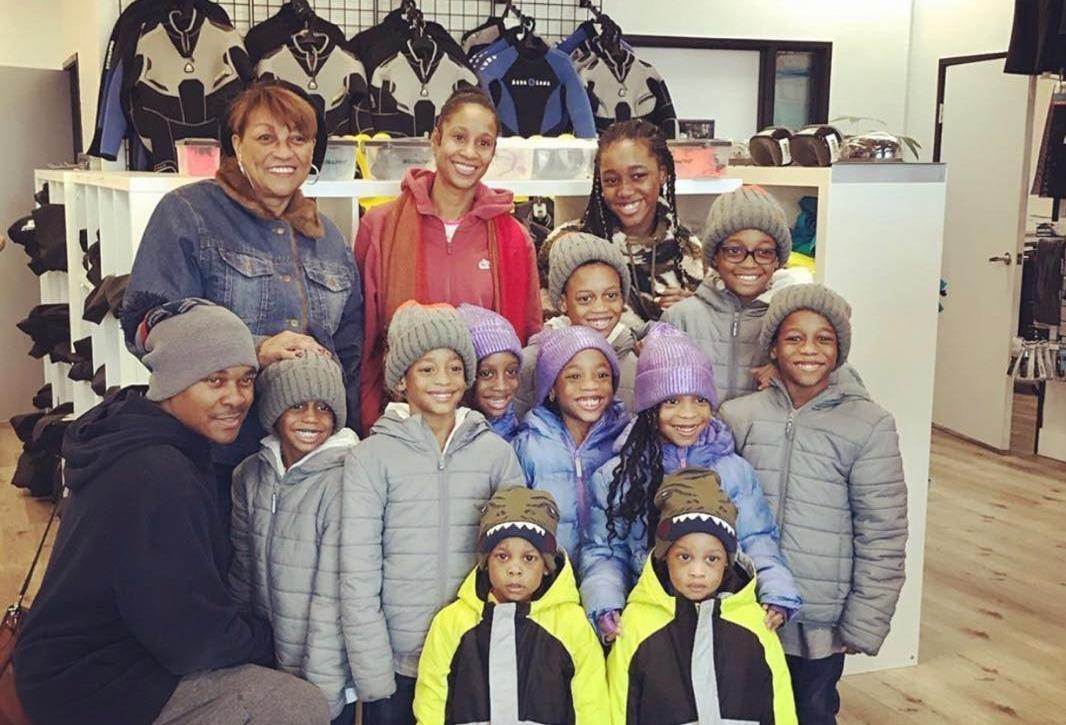 Article continues below advertisement
What are the cast details for 'Doubling Down with the Derricos'?
The series features Karen and Deon Derrico, who start off with 11 kids while Karen's pregnancy with triplets progresses. They are also close to extended members of the family, who may be featured in the show. But when Karen is told she has to remain in the hospital under bed rest at 24 weeks, it leaves Deon to figure out how to care for their 11 children in her absence. Luckily, he might have the help of their eldest daughter, who was 14 years old when they began filming.
Karen and Deon's kids are made up of a set of quintuplets, two sets of twins, and triplets, and their other children. And yes, they were all conceived with no help from fertility treatments. Can you imagine that many sets of multiples, one after another? Karen is immediately going to be a hero to mothers everywhere.
Article continues below advertisement
The Derricos live somewhere totally different from other big families on TLC.
While the Duggars reside in Arkansas and the Busbys are in Texas, the Derrico family lives in Las Vegas. It's a far cry from the typical scenery shown in other TLC shows about families with multiples, but it's a point of pride for Karen and Deon, who have an impressive home where they seem intent on staying put to raise their growing brood.
Article continues below advertisement
According to Karen's Instagram, there was a time when they had a vacation home in Myrtle Beach, S.C., however. In February 2019, Karen posted about being "home" in Myrtle Beach on her 39th birthday. She also shared photos of a house they had apparently looked at to buy. But if they did purchase the house, their residence in the ocean-side city was indeed reserved for vacations, because they appear to be based in Las Vegas.
Article continues below advertisement
What do the Derricos do for a living?
With 14 kids and a mortgage, you have to expect that Karen and Deon have lucrative jobs to pay for the never-ending diapers and baby food. Outside of Doubling Down With the Derricos, Deon runs his own real estate business. And in 2018, he was found not guilty of a handful of fraudulent charges relating to forging homeowners' signatures on house deeds.
After he was found not guilty, however, he and Karen were able to move forward with their lives and continue to run the business. Now, their TLC show might help in paying the bills, but its success remains to be seen. If audiences react to it like they have with all of TLC's other shows about big families, though, it should have no problem taking off.
Watch Doubling Down With the Derricos on Tuesdays at 10 p.m. ET on TLC starting on Aug. 11.