Want to Try the Snapchat Cartoon Filter on TikTok? Here's What to Do
There are always new tricks and tips coming through our favorite social media platform. Here's how to get Snapchat's cartoon filter on TikTok.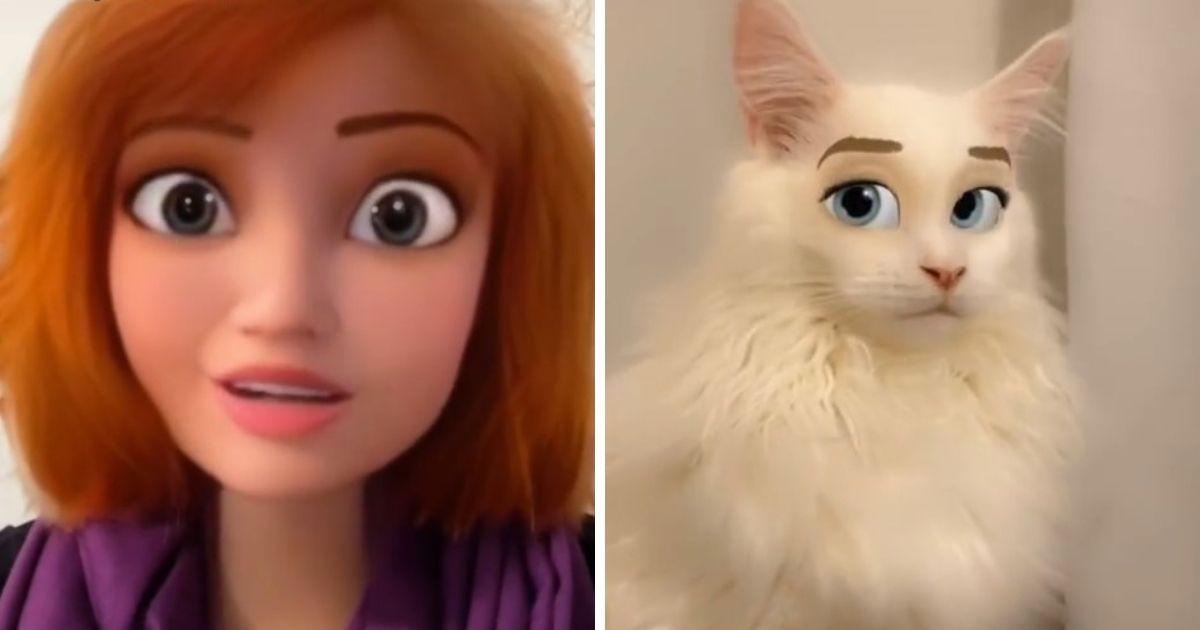 There are always so many new changes coming to our favorite social media platforms. The constant changing of design and the addition of new features is part of why we love them so much. It keeps us interested! The latest upgrade is a two-for-one because it's a filter from Snapchat that people upload to TikTok. Here's how to do the cartoon filter on TikTok to get in on the viral trend.
Article continues below advertisement
What is the cartoon filter on TikTok?
Snapchat actually has a new filter that everyone is talking about because it's a weird mix of cool and kind of creepy. The cartoon filter has gone viral on TikTok and looks like a more advanced version of the Apple Memoji filter.
Article continues below advertisement
The new filter changes your face to look like it's a Disney-esque cartoon, and it does a freakishly good job. Imagine if a top animator from Disney or Pixar were to take your likeness to use as the character of their new movie. That's what the filter looks like.
The filter turns your eyes into big cartoon ones that look like Anna or Elsa from Frozen or Rapunzel from Tangled, complete with dramatic eyebrows. Add to that cartoon hair, skin, lips, and teeth, and it's actually really cool. It tracks so many different facial expressions and moves and really does look like you could be the next Disney princess.
Article continues below advertisement
If that's not cool enough, the filter also works on your pets, and it gives them the same dramatically large eyes, brows, and cartoon-like mouths. When it works, it works super well. Although the filter isn't as accurate for pets as it is for people, the results are still hilarious.
Article continues below advertisement
A few months ago, there was a Snapchat filter everyone talked about that turned users into characters that looked like anime (called the Anime Filter), so it's no surprise this new one is also taking over. It's made its way to TikTok, and it's trending there, too.
Article continues below advertisement
Here's how to get the Snapchat cartoon filter on TikTok.
Now that we know this fun filter exists, where do we find it, and how can we make it work? While the filter is going viral on TikTok, it's really a Snapchat function that people are using, recording, and then uploading to TikTok.
To try out the cartoon filter yourself, you need to have Snapchat on your smartphone. From there, open the app and go to the camera screen.
Next, click on the smiling face on the right side of the camera button, press "explore," and click on the search bar. Type in "cartoon," and the filter that you're looking for is called "Cartoon." It's made by Snapchat, so it should be the first one that pops up.
Article continues below advertisement
From there, you can record your video. If you want to use the cartoon filter on TikTok, you have to make sure to save the video to your phone's camera roll.
After you've done all that, you can then upload it to TikTok, as you would any other video. You can now get in on the trend and try it out! Record yourself, do a duo, or try it out on a pet.