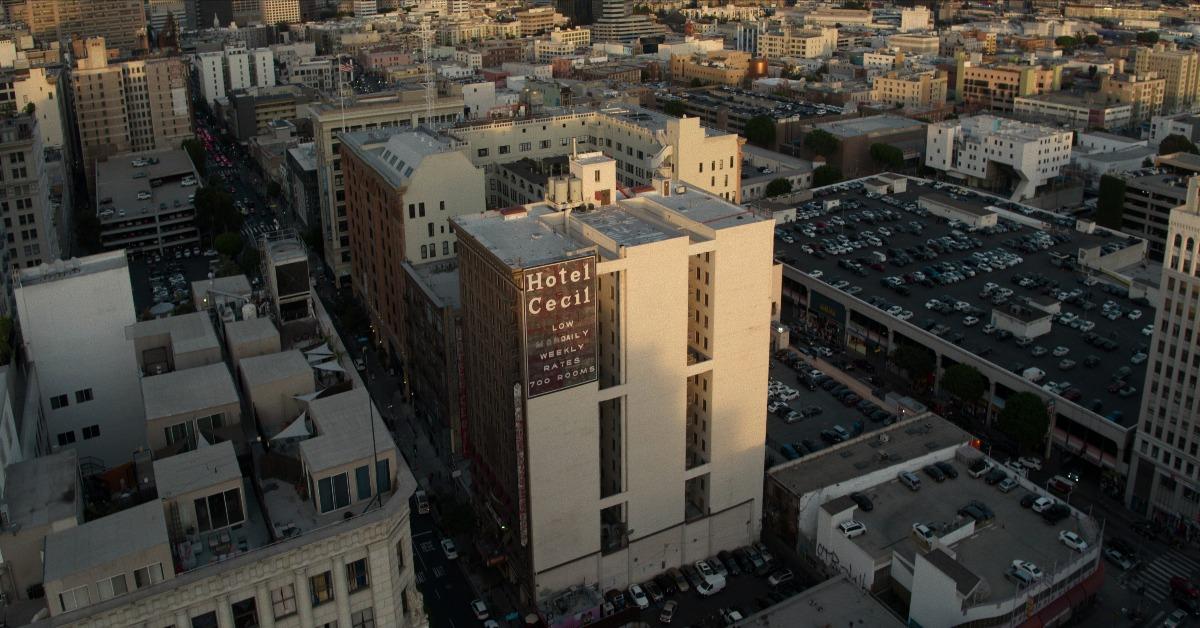 The Cecil Hotel Has a Reputation for Being a Hub of Morbid Curiosity
When Crime Scene: The Vanishing at the Cecil Hotel dropped on Netflix, it opened a new discussion for true crime fanatics about the famed Los Angeles hotel and all of its haunting glory. Literally. People still claim the place is haunted thanks to all of the crimes that have been linked to it over the years.
Article continues below advertisement
Not only that, but there have also been murderers who have stayed at the hotel or crossed its lobby at some point, lending an even more macabre ambiance to the lore of the Cecil Hotel. It certainly didn't help that it was used as inspiration for American Horror Story: Hotel and a renewed interest in the Night Stalker has placed more interest on Hollywood crimes in general.
Now, people are increasingly curious about the infamous hotel.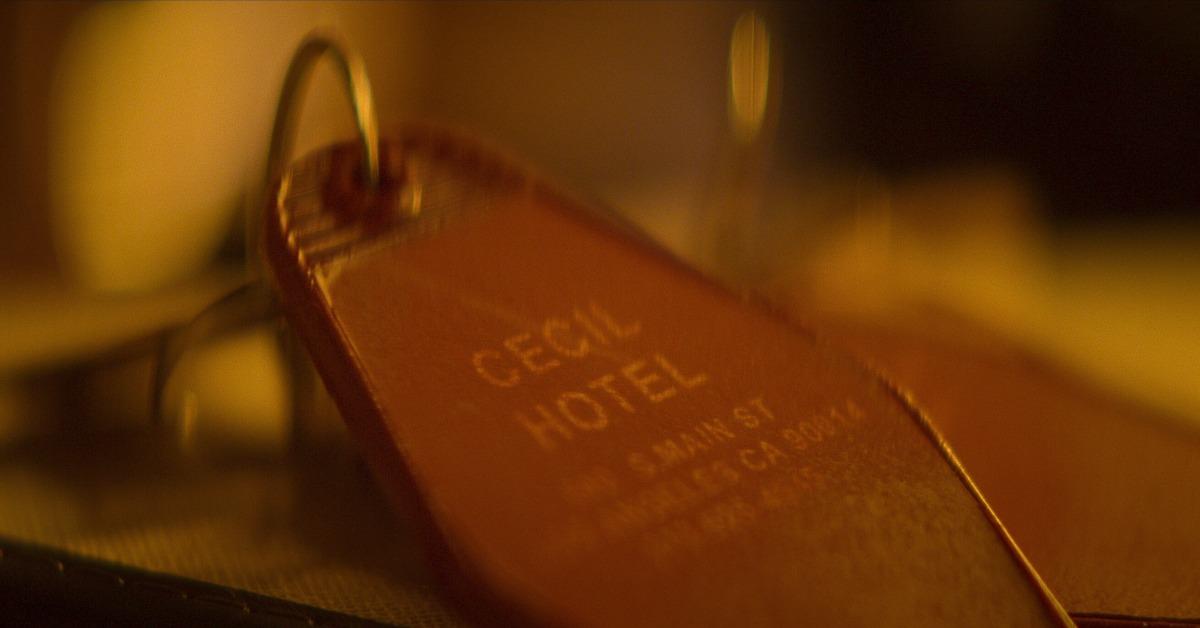 Article continues below advertisement
Some of the worst cases in Los Angeles are linked to the Cecil Hotel in some way.
You aren't a true crime fan unless you have done research on the Cecil Hotel at some point. While it hasn't been the location of dozens of confirmed murders necessarily, it is a running link between different killers, crimes, and deaths over the past several decades. There's a reason why there's still so much mystery surrounding it.
Elizabeth Short, who had been nicknamed "the Black Dahlia" when her mutilated and dismembered body was found in an open patch of grass, was rumored to have been seen in the Cecil Hotel bar days before her murder. Years later in 1964, a hotel guest by the name of "Pigeon Goldie" Osgood was found raped and murdered in her room at the hotel.
Article continues below advertisement
The Night Stalker himself, Richard Ramirez, was also said to have been a frequent resident of the hotel during the time of his crimes. And Austrian serial killer Jack Unterweger was another known guest. There were also multiple suicides in the hotel over the years and bodies have been found both in front of the building and in the alley in the back.
Article continues below advertisement
In 2013, 21-year-old college student Elisa Lam was found in a water supply tank on the roof of the hotel. Her death remains something of a mystery still and as recently as 2015, mysterious deaths were still happening in and around the Cecil Hotel. A 2015 case involved a man whose body was found right outside of the front door, who some believed to have jumped from a hotel window.
Article continues below advertisement
Elisa Lam's death at the Cecil Hotel is still leading to new theories.
In the hours leading up to Elisa Lam's death, she was seen on security camera footage looking alarmed by someone outside of an elevator. Or, some believed, she had a psychotic break and ended up in the water tank because of it.
Some people are sure that paranormal activity is to blame, while others think Lam's bipolar diagnosis and alleged under-dosing of medication may have played a role. But as a mysterious death, hers remains one that the hotel is known for.
What is the Cecil Hotel's new name?
In 2011, the Cecil Hotel was rebranded in an effort to invite new clientele and start fresh. It was called the Stay on Main, but mostly everyone still refers to it as the Cecil Hotel. Still, in 2016, developers planned to completely renovate the hotel, which is now referred to as a hostel on most travel websites.
Article continues below advertisement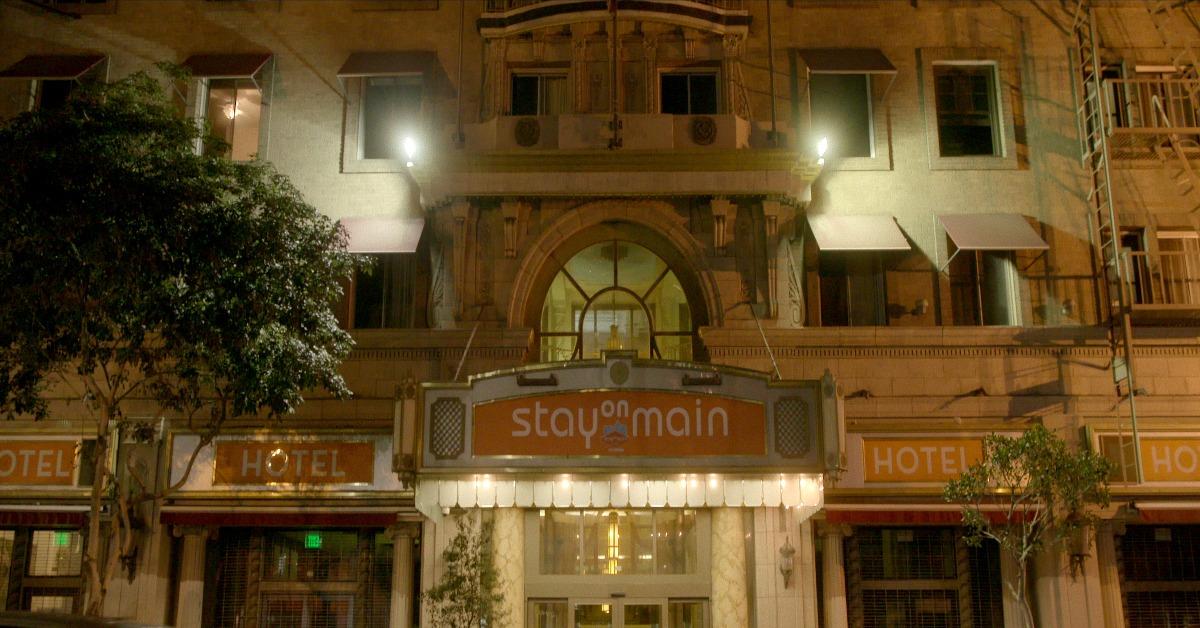 The rooms do appear to be remodeled with fresh decor and furniture, while the lobby and common areas still retain some of their charm. Stay on Main probably isn't hurting for viable customers.
But even if the idea was to make potential guests think of something other than the creepy factor and the original name, the Cecil Hotel will always be known as just that.