A Video of a Cat Drinking Milk Inspired the Most Epic Musical Performance
A clip of Leo the cat slurping milk off a spoon and going "num num" has inspired musicians to put their own rhythm to it. Watch the full music video.
The Internet is saturated with adorable and addicting pet videos. Already today, I've probably watched at least 10 of them — and forwarded at least a third of those to a friend. They're cute to watch and are a fun way to distract myself from my real-world responsibilities. But let's be real: Not all pet videos have the "it" factor.
More specifically: Most videos where a cat is seen drinking milk typically don't inspire musicians to crack out their instruments.
Article continues below advertisement
But something about Leo the cat really captivated TikTok's musical community. What exactly am I talking about? Keep reading to see how a video of a cat going "num num" during feeding led to the most epic duet chain.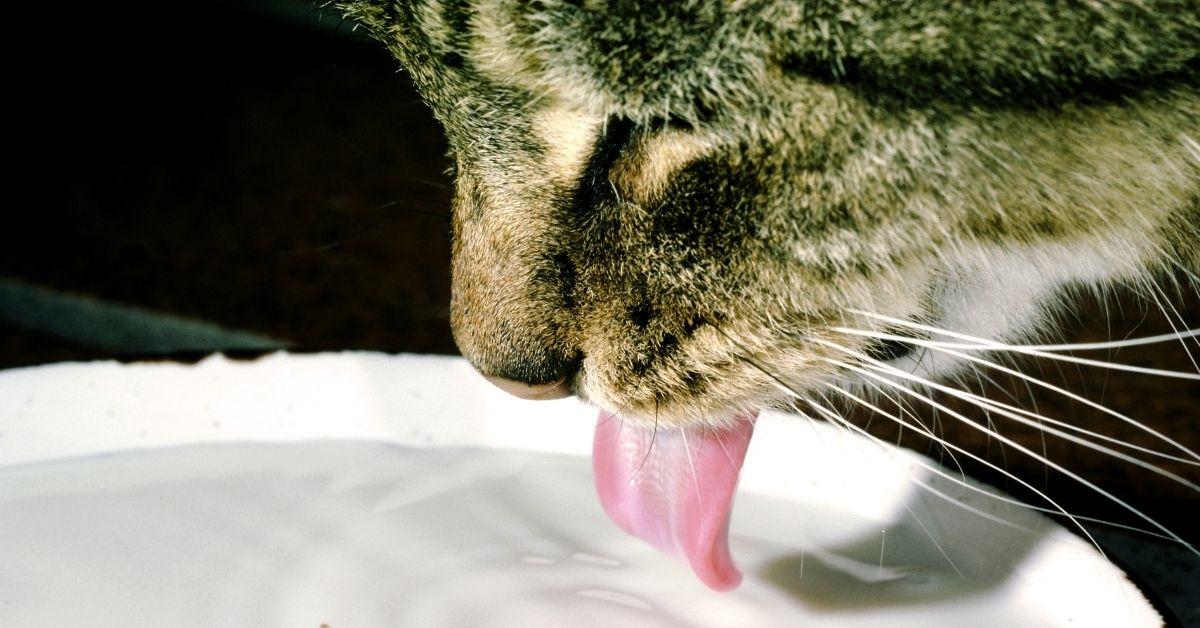 Article continues below advertisement
Leo the cat won over the internet's heart after he slurped milk off a spoon.
The story begins in May 2021: A star is born on Instagram Reels. A furry orange feline by the name of Leo, known as @thelifeofleocat, slurps milk off a spoon. Can most cats do this? Of course! But it was the audio used in the Reel that caught the internet's attention.
He can be heard going "num num" as he licks the spoon. The video was posted on multiple social media platforms, but got the most attention on Instagram.
Article continues below advertisement
It's unknown if Leo is actually making the slurping noise, or if his owner edited it. Regardless, the adorable babble became a popular sound. Over 10,000 videos were made on Instagram Reels using it. It also inspired the Num Num trend on TikTok.
Then in July 2021, a musician named Sherzod Ergashev duetted the video of Leo on TikTok while playing his rubab, a fiddle-like instrument that is popular in Afghanistan.
Article continues below advertisement
Other musicians were impressed by Sherzod's video. So much so that they decided to make their own versions using their instruments. Clearly, they all understood the assignment.
Article continues below advertisement
In November 2021, TikTok user @TheRealMiMo_Mio compiled various videos of musicians duetting Leo into one phenomenal clip. The video got some hype on TikTok, but it really took off after a fan shared it on Twitter.
Article continues below advertisement
"The internet is magic sometimes," @TheDebbieMia wrote on Twitter, alongside the video. Within days of her posting that tweet, the video had racked up over 11 million views — and that number continues to grow.
"OMG, that is incredible," one Twitter user wrote in the comments. Another posted: "My 3-year-old is now obsessed with this. I asked which is her favorite instrument and she said the cat."
"I am so in love with this .... more please," expressed a third.
Are you just obsessed with it as much as these folks are? We sure are! Also, if we can take away anything from this, it's that recording your cat drinking milk (or making any sound, really) can lead to some great music.