Caterina Scorsone Is Pregnant — Just Like Her Character on 'Grey's Anatomy'
Is Caterina Scorsone pregnant like her 'Grey's Anatomy' character? The show revealed Amelia's shocking pregnancy on the Season 16 premiere episode.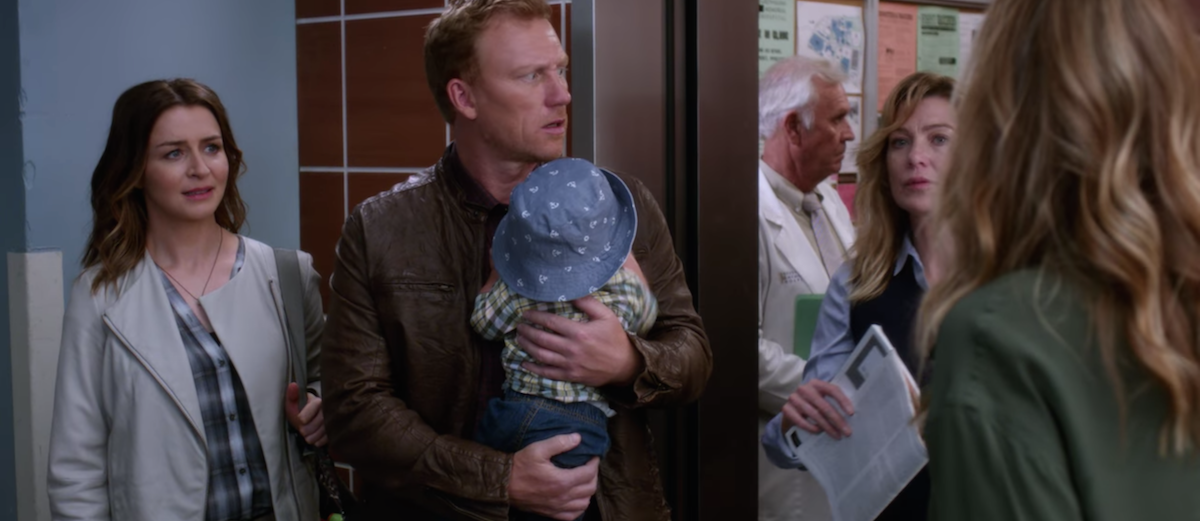 We expected some dark and twisty turns on the Grey's Anatomy Season 16 premiere, but there was one storyline that we can safely say that we did not see coming. At the end of Season 15, we saw Meredith Grey headed to turn herself in at the local jail after her insurance fraud became public, and we also saw Alex and Richard getting fired from the hospital.
Article continues below advertisement
When Season 16 premiered, we anticipated that much of the episode would focus on fleshing out these storylines further. But we got so, so much more.
At the end of the premiere episode, it was revealed that Dr. Amelia Shepherd (who is played by Caterina Scorsone) is expecting a child with another doctor on the show. Is Caterina Scorsone pregnant like her Grey's Anatomy character counterpart? Details on the TV doctor's personal life and how it was revealed that her character was shockingly pregnant.
Article continues below advertisement
Is Caterina Scorsone pregnant in real life?
Due to the surprising nature of Amelia's pregnancy on Grey's (more on how her character didn't want kids later), fans wondered if the show had written in the storyline because Caterina herself was pregnant.
She married her husband, Rob Giles, who is in the band The Rescues, in 2009. The two share daughters Eliza, who was born in 2012, and Paloma, who was born in 2016. And they are now expecting their third child together!
Article continues below advertisement
"Our Family's about to get even kookier," she captioned the Addams Family-themed pregnancy announcement.
When Caterina was pregnant with Eliza, a pregnancy was included in her Private Practice storyline (Caterina has played Amelia Shepherd on both Grey's and Private Practice).
Amelia was pregnant with a baby by her recently deceased fiancé, and she ended up losing the baby after she found out he would be born with no brain.
Caterina's second pregnancy was not written into Grey's Anatomy.
Article continues below advertisement
How did Grey's Anatomy reveal Amelia's pregnancy?
Amelia experienced a lot of growing pains on Season 15, as she and Owen (who were briefly married) reconciled and she assisted him while he adopted a baby boy named Leo.
The two grew closer as they bonded over the baby, and as they dealt with the drug addictions of the boy's mother, Betty, who had him as a young teen. Amelia was a huge help to Owen when dealing with Betty, as Amelia herself has struggled with drug addiction on the show.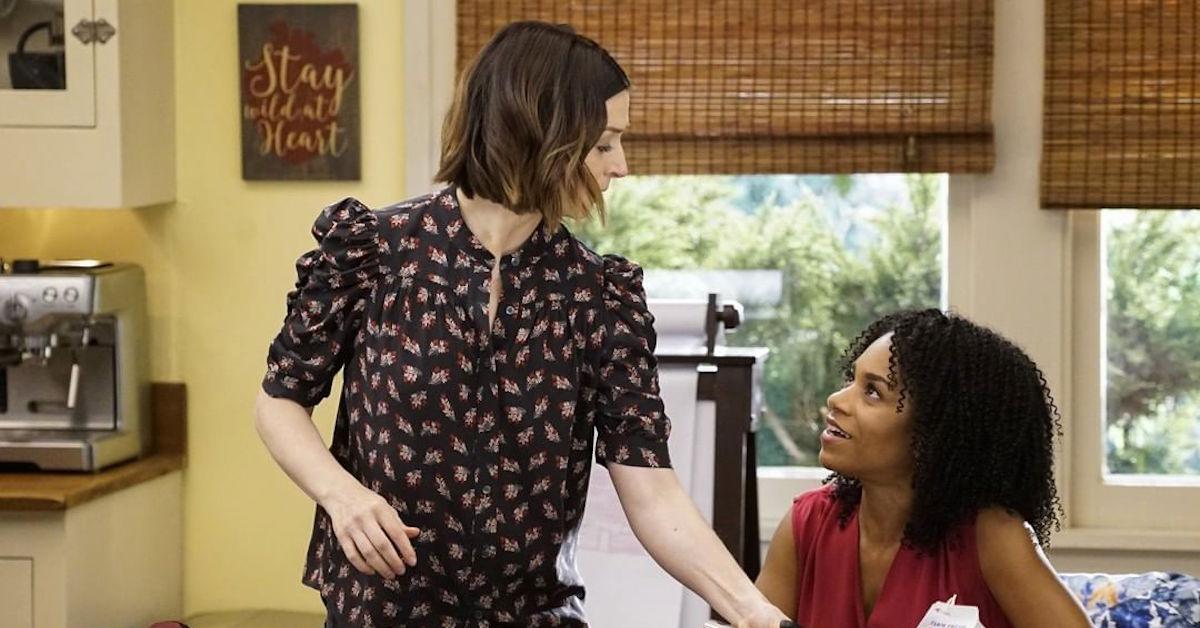 Article continues below advertisement
Interestingly, Amelia and Owen split in the first place, in part, because Amelia was uninterested in having kids after the traumatic experience she had with her first pregnancy. This paralleled the same reason why Owen and Cristina Yang (Sandra Oh) had gotten divorced seasons earlier.
Things seemed to be going well for the pair until Dr. Teddy Altman returned to Grey Sloan Memorial Hospital from Germany with the news that she was expecting Owen's baby. It was revealed that Teddy and Owen had a brief affair when he visited her in Germany, and Amelia had to grapple with the idea that her boyfriend was awaiting the birth of a child with someone else.
Teddy and Owen got back together once Teddy gave birth to their daughter, Allison, leaving Amelia on her own once again.
Article continues below advertisement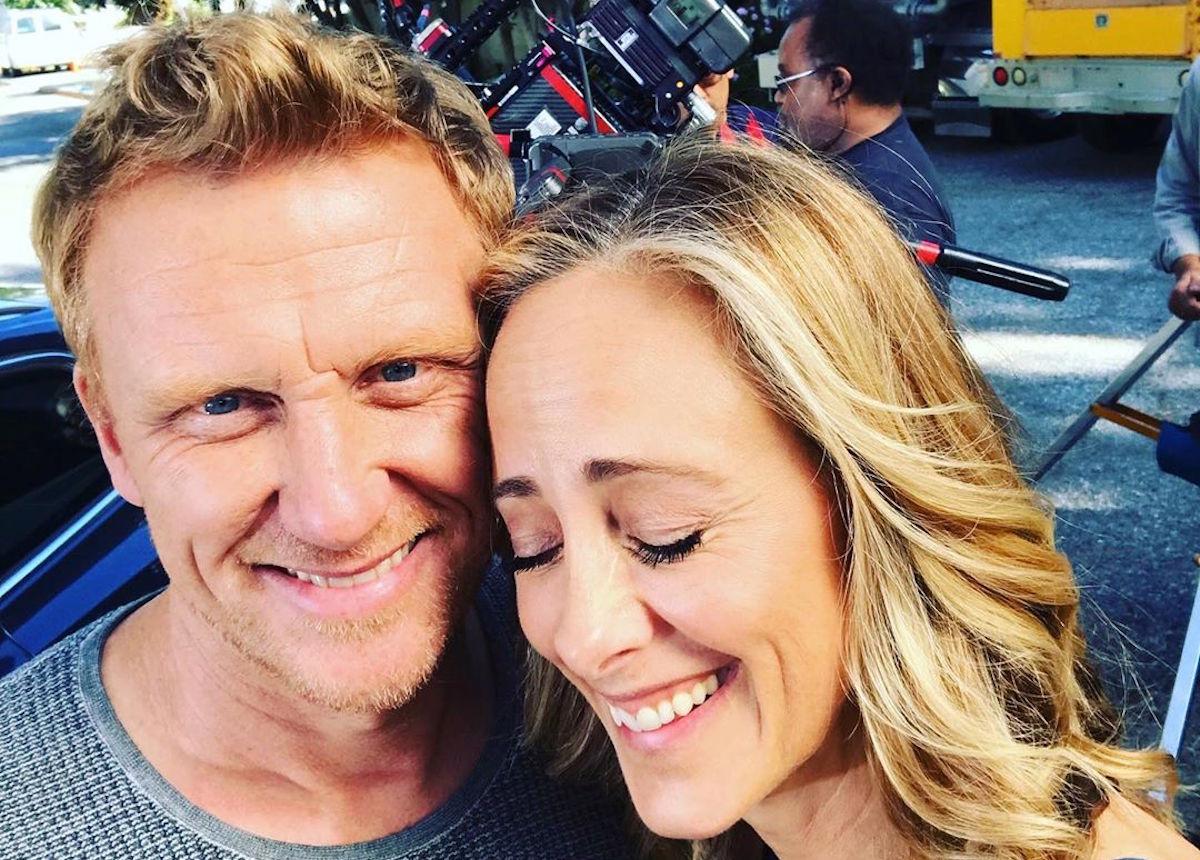 Amelia began seeing Dr. Atticus "Link" Lincoln (Chris Carmack) and she assured him that she didn't want any serious relationship. But, when she wanted to have a night with him and Dr. Carina DeLuca (Stefania Spampinato), Carina blurted out that Amelia was pregnant.
We have yet to see Amelia tell Link the news of the baby, which we are assuming to be his, or if she is going to keep her pregnancy. The upcoming episodes will surely be pivotal for Amelia as a character.
Grey's Anatomy airs on Thursdays at 8 p.m. on ABC.