We Just Remembered Meredith Grey Was Fired on 'Grey's Anatomy,' So Now What?
Meredith Grey was fired on the hit show 'Grey's Anatomy,' but why? Update yourself on her storyline ahead of the Season 16 premiere of the ABC show.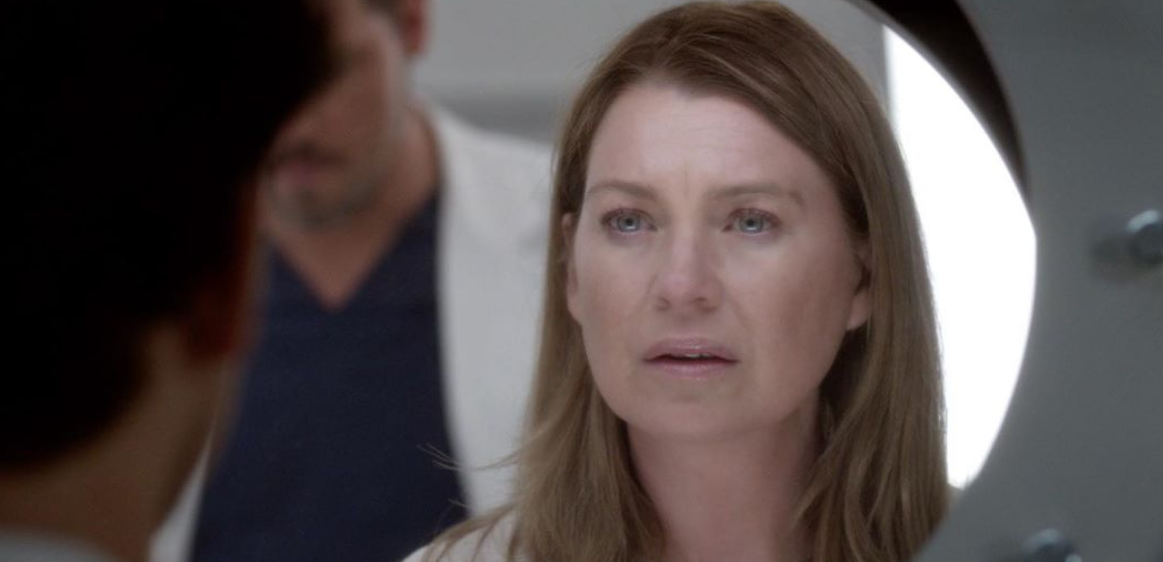 Grey's Anatomy is about to return to our TV screens for Season 16, so fans of the hit ABC medical drama are excited to see their favorite Grey Sloan Memorial doctors back in action. However, they can't help but question the fate of Meredith Grey (portrayed by actress Ellen Pompeo), who was fired at the end of Season 15.
So, why did she get the boot from her big job at the hospital? Scroll down for everything we know!
Article continues below advertisement
Why was Meredith Grey fired?
Meredith was fired by Dr. Miranda Bailey at the end of Season 15 for committing insurance fraud. She did so in order to save a young patient with no insurance that she became attached to (she used her daughter's name for the insurance instead).
The show's main character found herself confessing to the crime after her boyfriend, Andrew DeLuca, decided to be heroic and take the fall for her when upper management found out.
Article continues below advertisement
After Meredith found out that DeLuca was going to prison for her, she immediately found Dr. Bailey and Dr. Catherine Avery and told them the truth about what she did in a conference room.
But just as Meredith was revealing what really happened, her co-workers and friends, Dr. Alex Karev and Dr. Richard Weber, ran in to tell them that they were involved as well.
So, how did the Chief handle it? She fired them all! "What can I do? You're fired," she abruptly said. "All three of you. You're fired."
So, how will Meredith take the harsh actions against her? From the looks of the Season 16 trailer, it seems she is taking it as well as she could, considered she is spotted doing community service around Seattle (at least it's better than behind bars).
But, what does all of this drama mean for her and DeLuca? Time will tell!
Article continues below advertisement
Does Andrew DeLuca go to prison?
Yes. At the end of Season 15, Andrew DeLuca was taken to prison because he was protecting Meredith from going to jail herself. After Meredith is fired, she goes to visit him in jail to tell him how silly he was for doing this and assures him that she will clear everything up.
"As much as this terrifies me, I love you too," Meredith said to him through the glass. Hearts melted...
Article continues below advertisement
But now fans are wondering if the heartthrob will get out of jail right away or will be stuck behind bars for a while until Meredith figures things out. Either way, we hope it doesn't impact their relationship negatively.
We do know one thing for sure, though. We wish we had an Andrew DeLuca in our lives...
When is Grey's Anatomy returning to television?
Grey's Anatomy is finally returning to television for its milestone 16th season on Thursday, Sept. 26 at 8 p.m. on ABC. And by the looks of all the bone-chilling previews, you won't want to miss it!