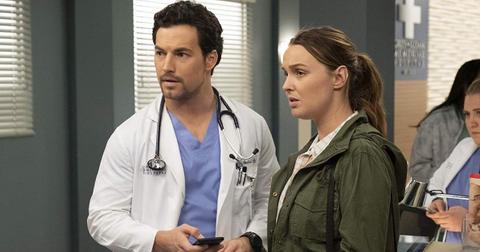 Camilla Luddington Isn't Pregnant, She's in Wardrobe
By Amber Garrett
Grey's Anatomy fans — especially those who love Jolex (and if you don't, I'm not sure I want to know you) — have a lot of reasons to be concerned about Jo Karev (née Wilson) these days. After learning she was a product of rape, the gifted doctor has been in a total tailspin that only seems to be getting worse.
It seems certain Jo is headed for, at the very least, a leave of absence to seek psychiatric care for this traumatic event. But if you're thinking that story line has anything to do with Camilla Luddington being pregnant, you're about two years late with that speculation.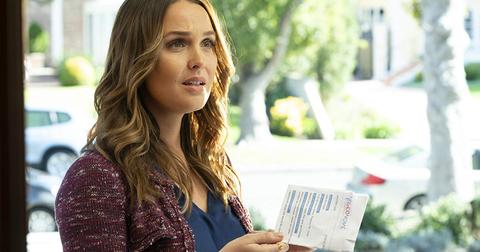 Camilla was pregnant in 2017, but she did a great job concealing it...
If a pregnancy would be bad timing for Jo and Alex now, it was definitely not in the cards for their characters in Season 13, when Camilla was carrying her daughter, Hayden. In that season, Jo was dealing with a different trauma: the return of her abusive ex, played chillingly by Matthew Morrison.
Instead of building it into the storyline, Shonda and Co. concealed the pregnancy, which required above-and-beyond creativity from wardrobe, props, and the camera crew.
In a 2017 interview with Fit Pregnancy and Baby magazine, she said, "On Scandal, Kerry Washington is able to block her own belly with elaborate outfits and gorgeous bags. For me, there's only so much you can do in scrubs, aside from carrying an iPad."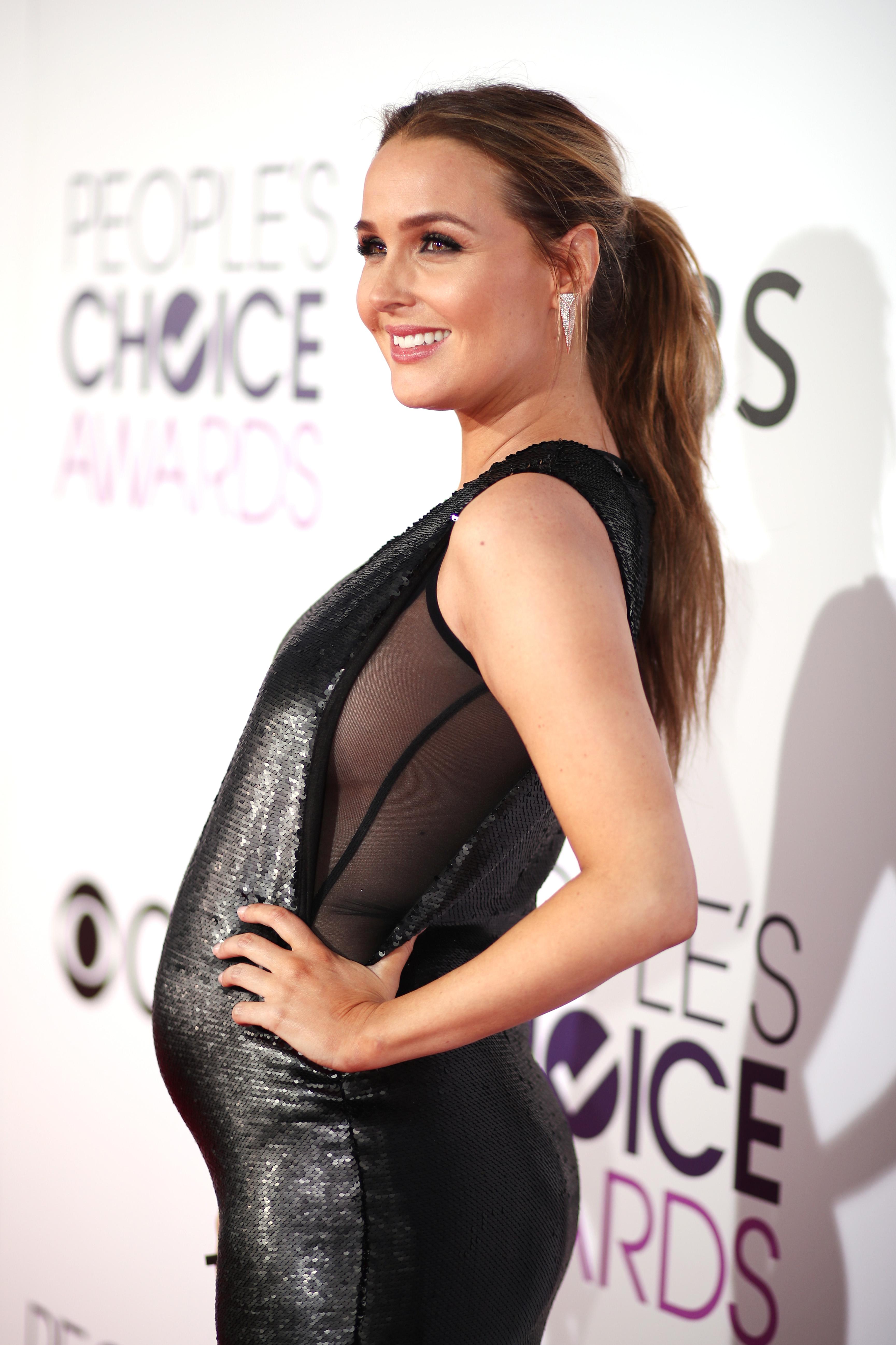 While a few fans on Twitter clearly think Camilla is expecting number two, she hasn't made any such announcements, and her latest Instagram pics certainly don't show a visible pregnancy. I'm guessing there are two reasons for this speculation.
Reason one: Jo's storyline definitely seems like a set up for her to take some time off. The last episode, "What I Did for Love" had the fairer Dr. Karev in a total tailspin that set off alarm bells for several other doctors at Grey-Sloan Memorial.
Reason two: The Grey's Anatomy wardrobe and makeup staff are super good at their jobs. Think about what you would look like if you were essentially drinking nonstop, not sleeping, and on the verge of a complete mental breakdown. You might look a little puffier than usual. But, as Grey's and Station 19 star Jason George pointed out, even with greasy hair and puffy eyes courtesy of the hair and makeup department, Camilla still looks gorgeous.
Thankfully, her performance helps heighten the reality of this "woman on the edge of a nervous breakdown" look.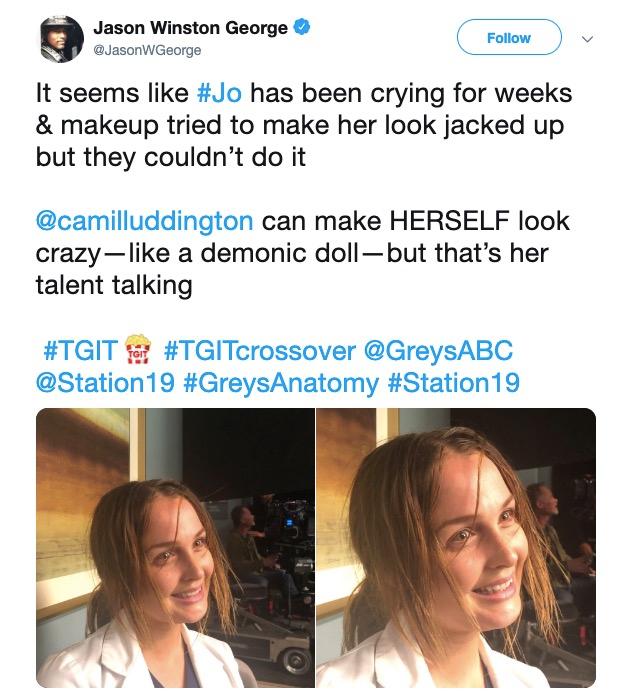 And it seems there may be a light at the end of the tunnel for Jo. According to the synopsis for this week's episode, "Drawn to the Blood," she opens up to Meredith about what's going on. And since Mer is Alex's person, it seems likely he'll soon know why his wife is off the deep end.
Earlier this season, shippers were ready to talk Jolex babies, so we definitely want to slow down this runaway train and get our favorite couple back on track. Then, if Camilla and her husband decide it's time to give Hayden a sibling, Shonda can write it into the story!
Grey's Anatomy airs Thursdays at 8 p.m. ET on ABC.