'Pitch Perfect' Star Skylar Astin Might Be the Perfect Love Interest for Jo on 'Grey's Anatomy'
Over the years, 'Grey's Anatomy' has snagged a ton of great guest stars, and now they can add Skylar Astin to that list. Who is he on 'Grey's Anatomy?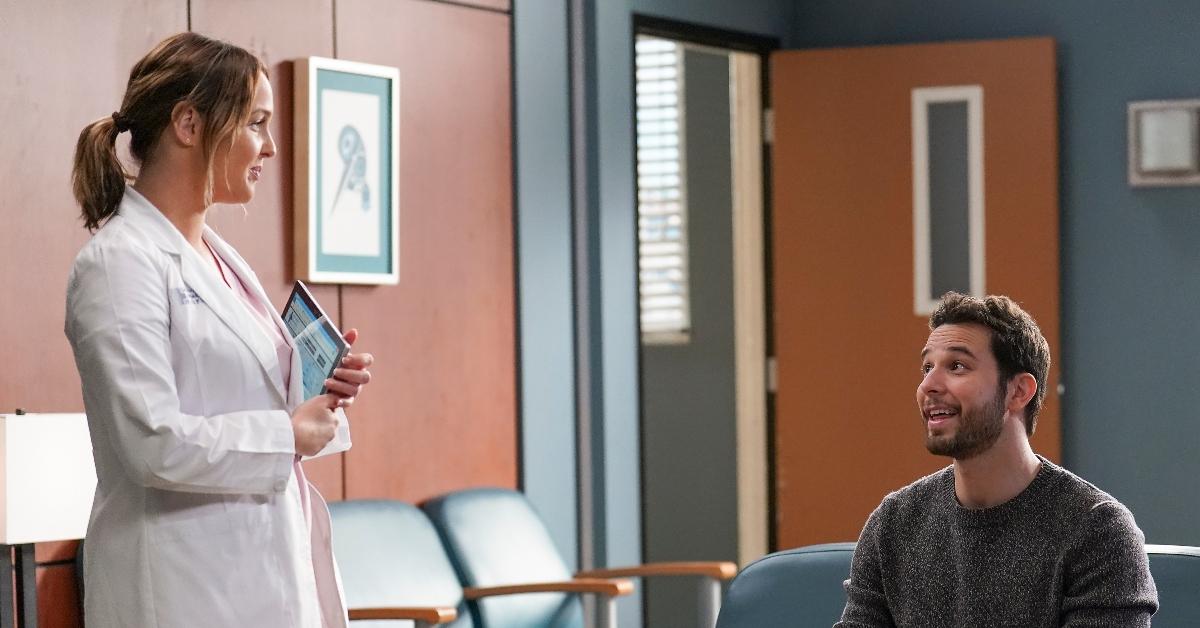 With the loss of Cormac Hayes (Richard Flood) still being felt, fans of Grey's Anatomy are wondering who will replace him. We recently discovered Pitch Perfect's Skylar Astin will be dropping into Grey Sloane Memorial. Could he be the new head of pediatric surgery? After all, Skylar can actually sing, which could make for some pretty adorable interactions with kids at the hospital.
Who is Skylar Astin on Grey's Anatomy and are a cappella versions of popular children's songs on the horizon?
Article continues below advertisement
Who is Skylar Astin on 'Grey's Anatomy'? He plays new character Todd Eames.
Sadly, the hunt for Cormac's replacement is still on because Skylar's character is not a doctor. Well, not the medical kind. According to Deadline, he'll be joining the cast in a recurring role as Todd Eames who holds a "Ph.D. in environmental sciences and loves a good spreadsheet." Thankfully he's not at the hospital for himself but rather to support his pregnant sister, who's a patient.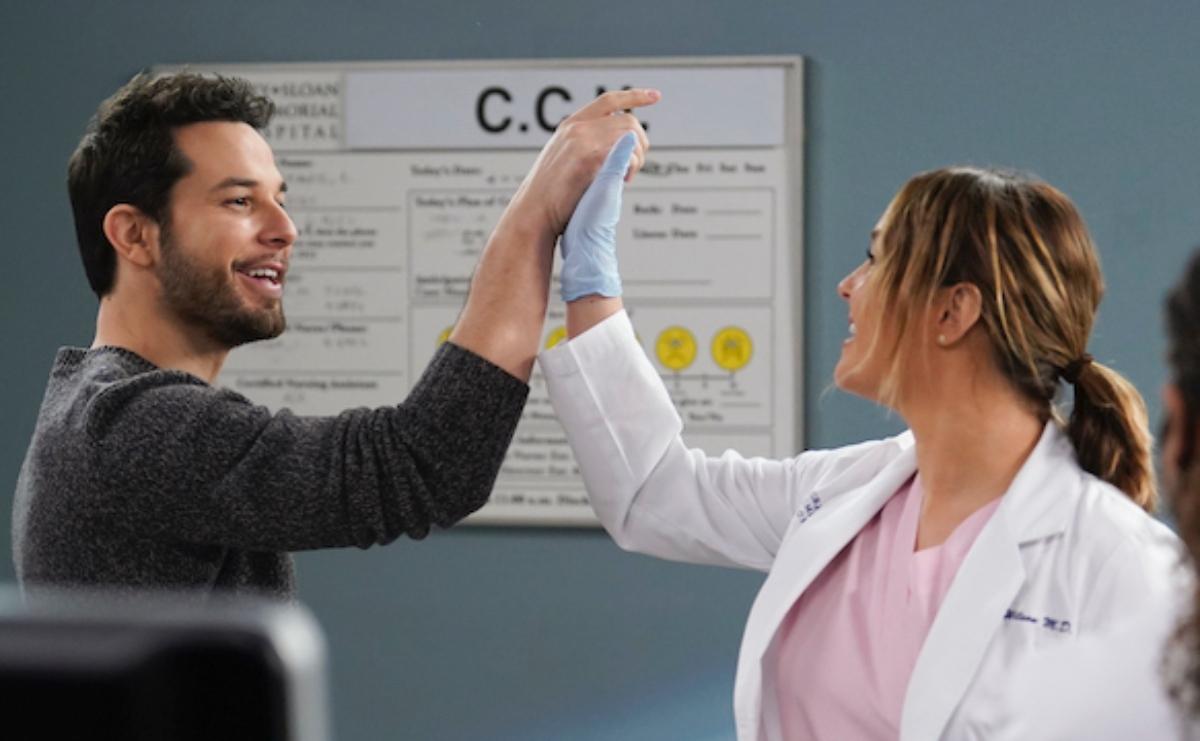 Article continues below advertisement
Of course on Grey's Anatomy, great guest stars like Skylar rarely pop in and out without a potential love interest. Since Jo (Camilla Luddington) recently decided not to confess her feelings for Link, whom she was casually sleeping with, it makes sense that Skylar could be her new Ph.Dreamboat. Plus, according to the synopsis of the March 24 episode, "Jo is charmed by her patient's brother." Charmed is a great start! Go get him, Jo.
Maybe Skylar can drop his new single during 'Grey's.'
From Pitch Perfect to Zoey's Extraordinary Playlist, it's no secret that Skylar has an amazing voice. In fact, he's even spent a great deal of time on Broadway in shows like Spring Awakening, West Side Story, and Into the Woods. It was only a matter of time before he made it official with a song of his own.
Article continues below advertisement
The journey began when he was quarantined in 2020 during the COVID-19 pandemic. While many of us were sitting on sofas binging old episodes of Grey's, Skylar was working on his music. In June 2021, Skylar released his first single, which he told EW shows a "more authentic and sexier side." Well ding dong, that sounds utterly delightful. He went on to say, "I always try to put a lot of me into the roles I play, but this is just more me."
Article continues below advertisement
Evidently, Skylar always had plans to make an album. It was really a matter of finding the time to write and record it. "When I was home, I was just bursting with this creativity and started playing a lot of covers of songs on my piano," he revealed. One evening he and an old friend, who became his producing partner, got together and began writing. They put together 13 songs and recorded seven of them.
As of this writing, only the one single, "Without You," has been released, with no album release date confirmed. The choice to let the world hear that particular song came pretty easily for Skylar. "It's just easy, it's vibey, it's fun, it's light, and that's kind of the way I was feeling when I was recording it," he told EW.
The song itself was inspired by a "new love." Speaking of which, could a new love on Grey's Anatomy inspire something similar for his character? We hope so!
Grey's Anatomy airs on Thursdays at 9 p.m. EST on ABC and is available to stream on Hulu the next day.