Goodbye, Meredith Grey! See What Ellen Pompeo Will Be Doing Now After 'Grey's Anatomy'
Ellen Pompeo said she's taking a break from her longtime role on 'Grey's Anatomy' as Meredith Grey. See how she's spending her free time now.
It's unimaginable that the day is actually here, but here we are. After 18 years, 407 episodes, and hundreds of philosophical takeaways, Ellen Pompeo is ready for a new beginning for herself and her iconic Grey's Anatomy character, Dr. Meredith Grey. In October 2022, Ellen announced she would remain on the long-running medical drama, but in a limited capacity.
Article continues below advertisement
In the winter premiere, "Thunderstruck," Meredith will step down as Grey Sloan Memorial's chief of general surgery and is headed to Boston with her three children in tow. The exit will be hard for fans to watch, but fortunately, we have some good news: Fans will be able to see Ellen on their screens soon, and Grey's doesn't plan on parting ways with her altogether.
Here's everything we know about what Ellen Pompeo's post–leading lady life will look like!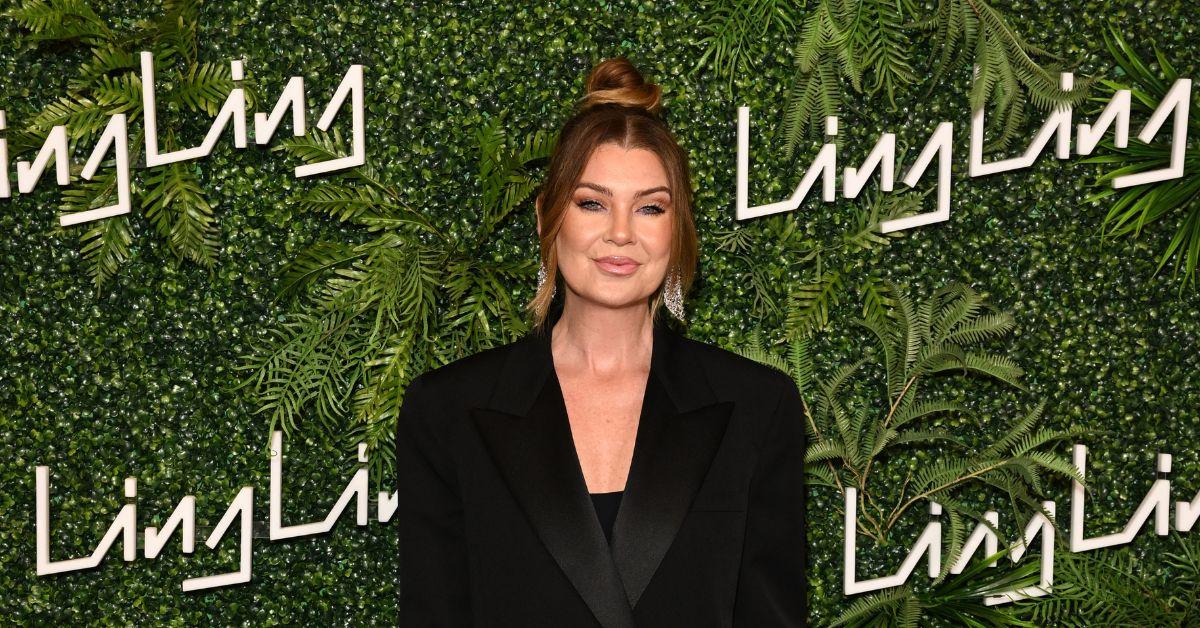 Article continues below advertisement
What is Ellen Pompeo doing now? The 'Grey's Anatomy' star is gearing up for a non-medical acting role.
Following Meredith's farewell episode, fans won't see Ellen on the show for pretty much the rest of the season. However, Meredith's presence will remain while she's away. Ellen agreed to continue recording Meredith's voiceovers for the rest of the season, which typically happens at the beginning and end of each Grey's episode.
Ellen is also working on her first role away from Grey's since it premiered in March 2005. She signed on to star in Hulu's limited series The Orphan, per TVLine. Ellen plays a mother who adopts a woman whom she believes to be a child. The series airs sometime in 2023.
Article continues below advertisement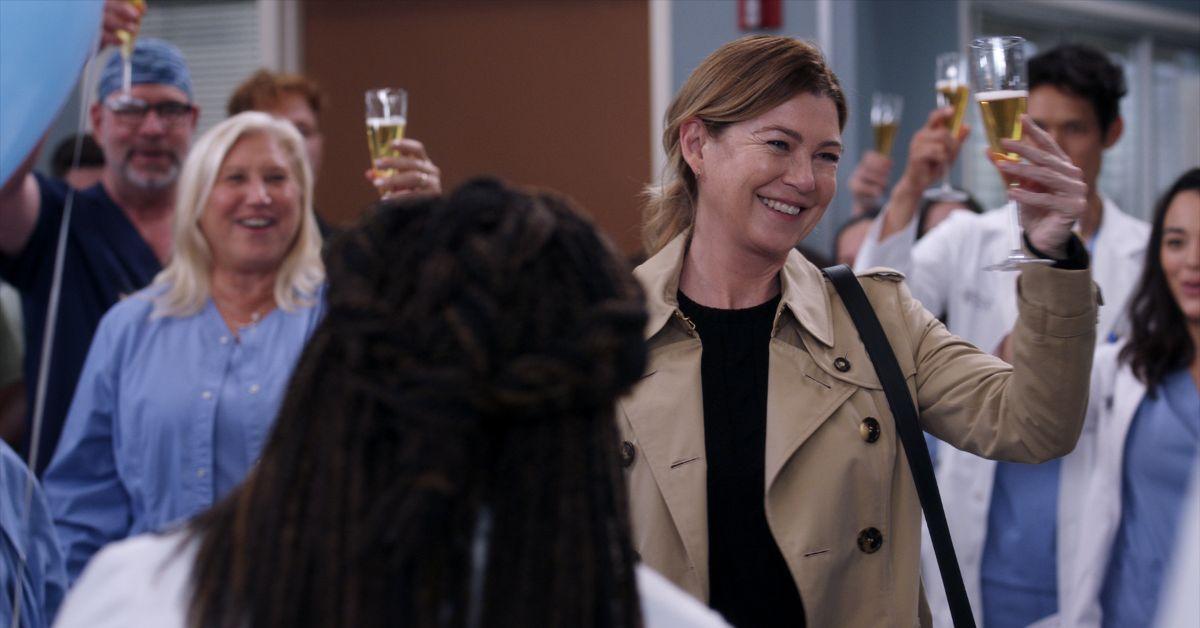 'Grey's Anatomy' has no plans on parting ways with Ellen Pompeo.
Following Ellen's announcement regarding Meredith's future, the Grey's team reportedly said the door is always open for their star.
TV Guide reported in October 2022 that this is definitely not a final farewell for Meredith. Aside from voiceovers, the door remains open for Meredith to return to Grey Sloan to visit the other doctors or whenever needed.
Article continues below advertisement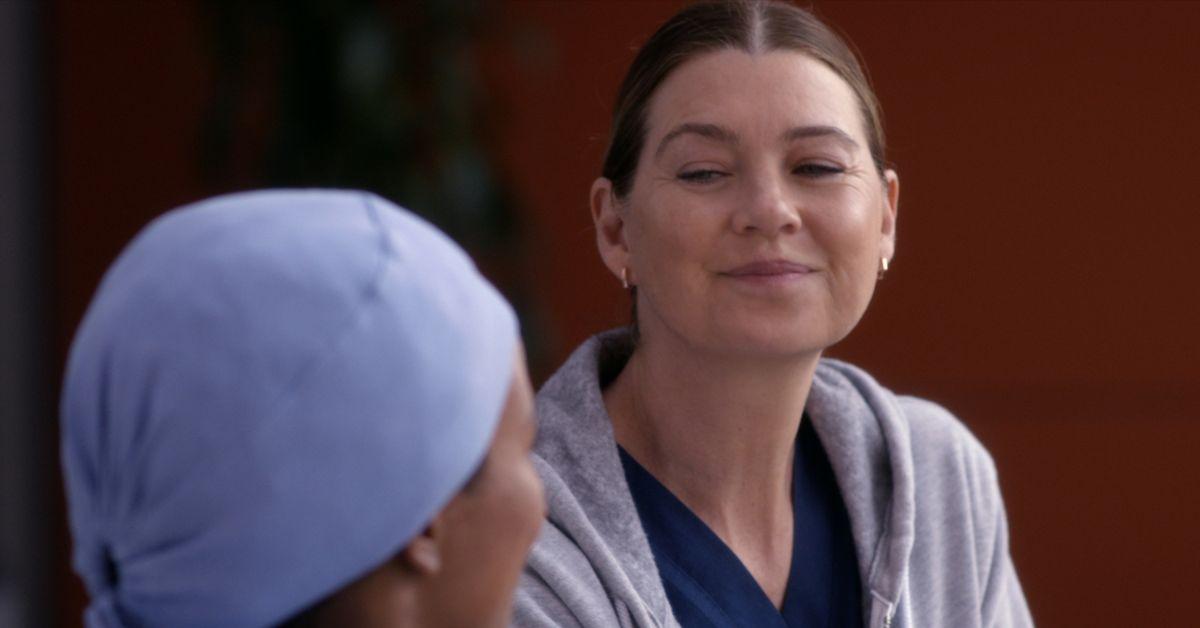 Ellen Pompeo also plans on hanging out more at home with her family.
In December 2022, Ellen shared some other plans now that she has more free time. The People's Choice Award winner said she was looking forward to using her time away from the set to focus on her family, which includes her husband, Chris Ivery, and their three children — Stella Luna, Sienna May, and Eli Christopher.
Article continues below advertisement
"I have a lot that I'm doing," Ellen shared during her appearance on The Drew Barrymore Show. "I have three kids, and so I take care of them, and it's really important for me to be around for them and be more present for them."
Article continues below advertisement
The ABC star also admitted to Drew that she might have stayed around as Meredith a little too long. During their chat, Ellen said she desperately needed to shake her life and career up following 18 years on the show.
"Listen, it's just, I gotta mix it up a little bit," Ellen confirmed. "I'm 53. My brain is like scrambled eggs. I gotta do something new...."
Ellen also said she will always be grateful to Grey's, and playing Meredith "has been incredible to me, and I've loved a lot of the experience." We will try to hold it together until Meredith revisits Seattle, but we can't make any promises!
Grey's Anatomy airs new episodes Thursday nights at 9 p.m. EST.