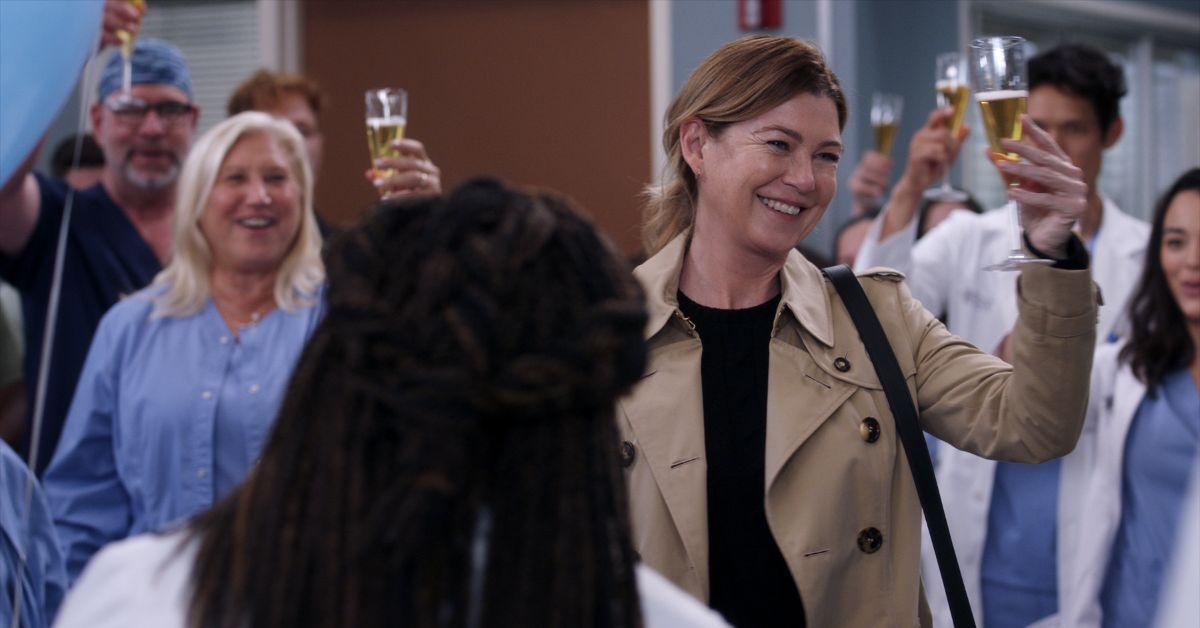 'Grey's Anatomy' Season 19 Fan Theories Predict Things Won't End Well for Meredith Grey
It's almost time to welcome back Meredith Grey (Ellen Pompeo) and the rest of Grey Sloan Memorial's finest as Grey's Anatomy airs its winter premiere on Feb. 23, 2023. The hiatus between the Season 19 fall finale and February seemed like forever, though we are unprepared for what happens when the show returns.
Article continues below advertisement
While Ellen isn't done with Grey's yet, Meredith, Zola (Aniela Gumbs), Bailey (Brody Goodstat), and Ellis (Gracie Faris) are leaving Seattle. In the fall finale, Meredith decides to move to Boston for Zola and her career. After leaving neurosurgery behind back in Season 7, Meredith will enter a new era.
Since fans learned that Meredith is leaving Seattle (at least until next week, as she jokes in her farewell episode), many predictions have surfaced about what's next for Grey's Anatomy in Season 19. Will this be the show's last season after all? Scroll down to see the wildest Grey's Anatomy fan theories for Season 19 we could find!
Article continues below advertisement
'Grey's Anatomy' Season 19: Fan theories about Meredith developing Alzheimer's as Zola predicted, and how the show ends, resurface following her exit.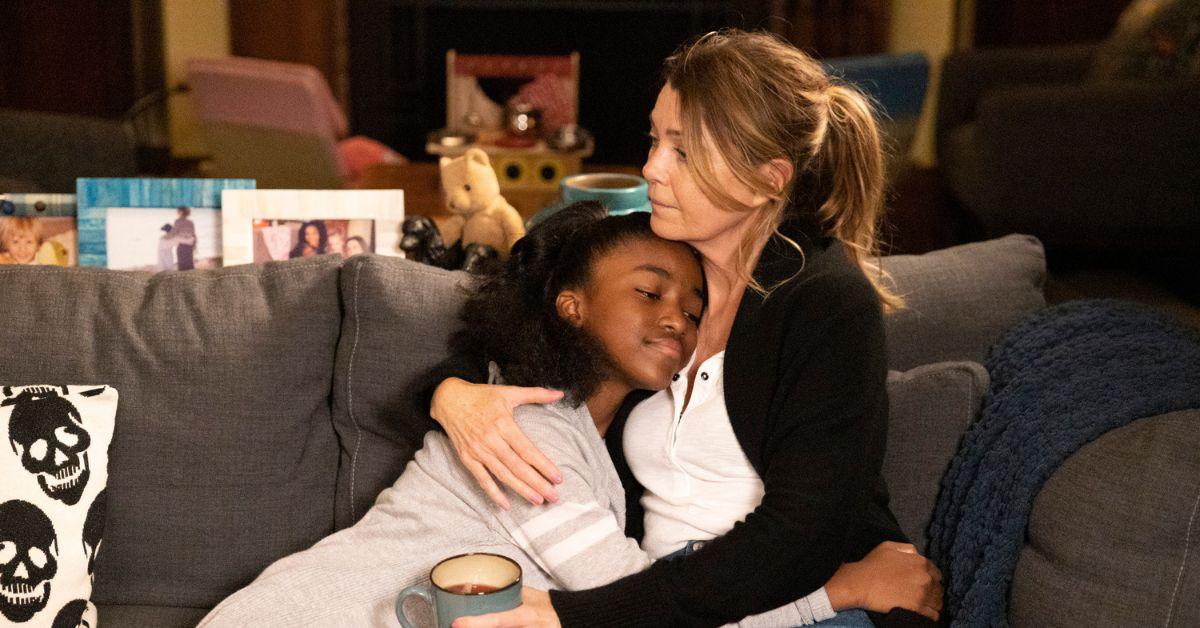 Grey's Anatomy first aired in March 2005. When we met Meredith in Season 1, she showed us in the very first episode, "A Hard Day's Night," how complicated her life outside the hospital was. Her mother, Dr. Ellis Grey (Kate Burton), a renowned surgeon, was battling Alzheimer's, and Meredith was tasked with being Ellis's sole caregiver and the keeper of her big secret.
Ellis's illness was just the first of many things that would happen to Meredith on Grey's Anatomy. But as Meredith told her best friend, Cristina Yang (Sandra Oh), in Season 9, "I've lived here as much as I've survived here." Meredith's ties to the past that helped create her current family could be why fans think Grey's Anatomy is a collection of stories from Meredith's forthcoming memoir.
Article continues below advertisement
"I've always looked at it as the show is based on the memoirs of Dr. Meredith Grey," one fan theorized on Reddit. "The 'philosophical moments' that bookend the episodes are direct quotes from her book(s). The writers have added filler in the form of other people's stories to make it into a series."
Article continues below advertisement
A second user agreed with the theory and predicted Meredith would keep a stash of journals as her mother did before she died. However, neither Ellen nor Grey's writers nor showrunner Krista Vernoff has confirmed any truth to those rumors.
Meredith developing Alzheimer's is another popular fan theory and has been from the beginning. Many believe she will inherit her mother's disease, like her surgical talent. In Grey's Anatomy Season 19, we discovered that Meredith's potential illness is a genuine fear for Zola and triggers her anxiety.
Article continues below advertisement
Some fans are convinced that Alex Karev is returning for 'Grey's Anatomy' Season 19.
Few Grey's Anatomy fans will forget how devastated they were when Dr. Alex Karev (Justin Chambers), who we watched grow on the show from Seasons 1-16, left Grey Sloan. The abrupt exit came when Justin quit Grey's in January 2020.
Fortunately, Alex didn't suffer the same fate as many doctors before him (JUSTICE for Lexi and McSteamy), and he is still alive in the Grey's universe.
In Alex's farewell episode, "Leave a Light On," he wrote goodbye letters to Meredith, his mentors Dr. Miranda Bailey (Chandra Wilson) and Dr. Richard Webber (James Pickens, Jr.), and his wife, Jo Wilson (Camilla Luddington). He explained in the letters that he reunited with Isobel "Izzie" Stevens, who gave birth to his twins via in-vitro fertilization.
Article continues below advertisement
The Grey's fandom still hasn't fully forgiven the writers for ending Alex's story so brutally. However, if a fan theory happens, several fans would be willing to change their minds. Many viewers believe Alex could return to Seattle at some point, especially with Meredith moving away.
Article continues below advertisement
Justin amplified the rumors of his return when he posted a coffee cup with the Grey's OGs on the cover. The actor captioned the January 2023 pic, "A fresh cup of Grey's," making fans believe he could've been on set for Season 19. A source shut down the rumors, noting there was no truth to the rumor. Fans predict Alex could still make an appearance at some point.
"Nobody truly knows why Justin suddenly (and weirdly) left the show, but you could tell (he made it clear) that he was DONE with Grey's," one Reddit user noted in their theory. "It's not just the coffee cup post; he has been posting more and more about Grey's and interacting with the Grey's cast and official account. Why...? Like, why now? And why suddenly?"
Article continues below advertisement
Another 'Grey's' theory: Derek "following" Meredith to live her dreams in Boston as a callback to her dreams in earlier seasons.
Meredith has had her fair share of tragedy during her time in Seattle. One of her most devastating losses was when the love of her life, Derek (Patrick Dempsey), died in Season 11.
Although Derek appeared several times after his death in Meredith's memories and when she nearly died of COVID-19 in Season 17, she tried her best to move on. She even found love again with Nick Marsh (Scott Speedman). However, when Meredith's house, the setting of many Grey's classic moments, burned in the Season 19 fall finale, Meredith's late husband's memory was all that remained.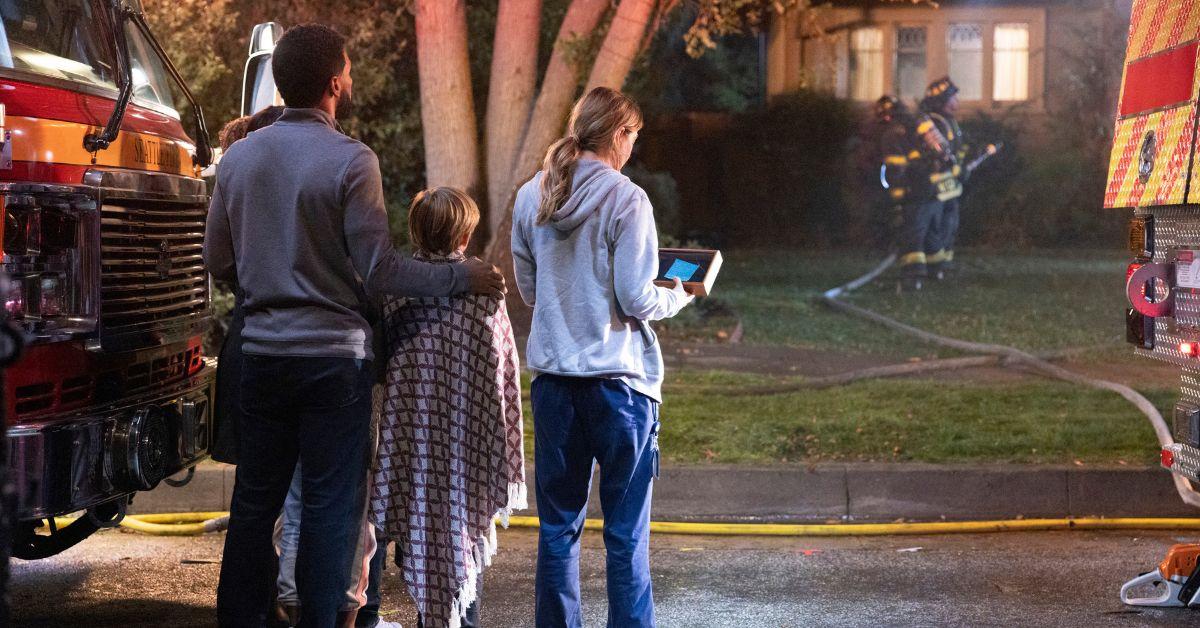 Article continues below advertisement
Meredith's sister Maggie (Kelly McCreary) saved Meredith and Derek's Post-it note that marked their marriage in Season 5. To some fans, the Post-it symbolized Derek being next to Meredith even as she was on her new journey in Boston.
"The winter premiere is called 'I'll Follow the Sun,' and many people think that means Nick is going to follow her to Boston, but I actually think differently," a Grey's fan wrote on Reddit. "We already had Meredith repurpose her mom telling her that she was just ordinary by telling Zola that she has always been and will always be extraordinary, so I'm thinking they might also repurpose Cristina's 'he isn't the sun, you are' and make it about Derek following her through the Post-it note surviving."
Article continues below advertisement
"Meredith is quite literally going to be the sun and carry on the Alzheimer's research, except this time she won't be in Derek's shadow; Derek will be in hers," they added. "This time, he'll just be this shadow/ghost that haunts her memories. I bet you anything her last scene in the episode will be a close-up of the Post-it hanging over her new bed in Boston."
We can't wait to see what really happens when Grey's Anatomy Season 19 returns! The medical drama airs Thursdays at 9 p.m. EST on ABC.