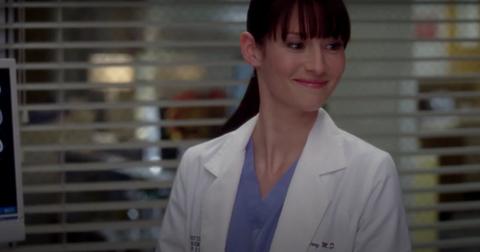 'Grey's Anatomy' Fans Hope Lexie Could Still Make a Cameo on the Beach
By Chrissy Bobic

Updated
Over the years, many Grey's Anatomy characters have come and gone and most of them were close to Meredith. It makes sense, then, that her fever dreams have included two beloved characters, Derek and George, who were also important in Meredith's life. Now, fans are wondering who will show up on the beach next and there are some ideas.
Article continues below advertisement
Some think Lexie, Meredith's half-sister, will be on the beach at some point. Yes, this is her other *other* half-sister, from before Maggie was a thing. She was a big part of the show in Grey's Anatomy's golden years early in the series. But when she died, it meant another part of Meredith's world was shattered and someone like Lexie could be another blast from Meredith's past.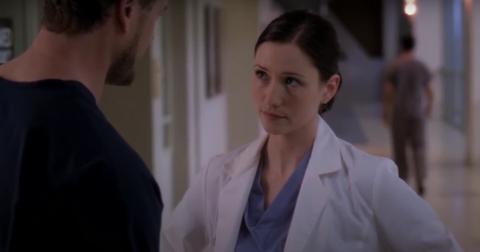 Article continues below advertisement
Will Lexie be on the beach on 'Grey's Anatomy' though?
So far, it doesn't look like Lexie will be making a cameo on Grey's Anatomy like Derek and George. That doesn't mean Meredith won't be visited by anyone else, but it does mean fans will likely be sorely disappointed as they hope and pray for a Lexie appearance. According to the IMDb profile for Chyler Leigh, who played Lexie on Grey's Anatomy, she isn't listed as a guest star for Season 17, but is instead still in a main role on Supergirl.
After Derek's return to the show in the form of Meredith's dream / heavenly beach scenario, Grey's Anatomy showrunner Krista Vernoff spoke to Deadline about future appearances. While she wouldn't reveal who else shows up, she did tease, "You have to tune in and see who comes to the beach. It'll be a joyful discovery." Still, it doesn't look like that means Lexie will show up.
Article continues below advertisement
'Grey's Anatomy' fans may need a refresher on how Lexie died.
In Season 8, some of the Seattle Grace doctors traveled in a plane to Idaho to operate on conjoined twins. Lexie was among the doctors, but the plane crashed, leaving all of them stranded and fighting for their lives. As a result, Arizona had to have her leg amputated, Mark Sloane died after they were rescued, and Lexie died at the crash site.
Article continues below advertisement
Lexie's death is one of those Grey's Anatomy moments that live on in infamy. She's also a character fans still miss. Many understandably hope for her return on the beach now that Meredith was visited by not one, but two, fallen characters. Unfortunately, it doesn't look like that's in the cards, as much as fans might hope for it.
Article continues below advertisement
There are other fan theories about who will show up on the beach.
Some Grey's Anatomy fans think Meredith's mom, Ellis, is next to appear on the beach. Given their relationship when Ellis was alive, it could happen. But again, no one attached to the show has confirmed if she will be there. Others are sure it's going to be Lexie, along with Mark. It's not the wildest theory, but if Lexie isn't coming back, then Mark would have to be solo.
And now that Meredith can also see living people on the beach in some capacity, some think Cristina will somehow show up to coax her back to the land of the living. But those hoping for Lexie's return might need to come to terms with her staying gone for good.
Watch Grey's Anatomy on Thursdays at 9 p.m. ET on ABC.