Meredith Grey May or May Not Have a New Man
How did Meredith Grey meet Nick Marsh? Fans believe that Scott Speedman's character on 'Grey's Anatomy' will end up being Meredith's new boyfriend.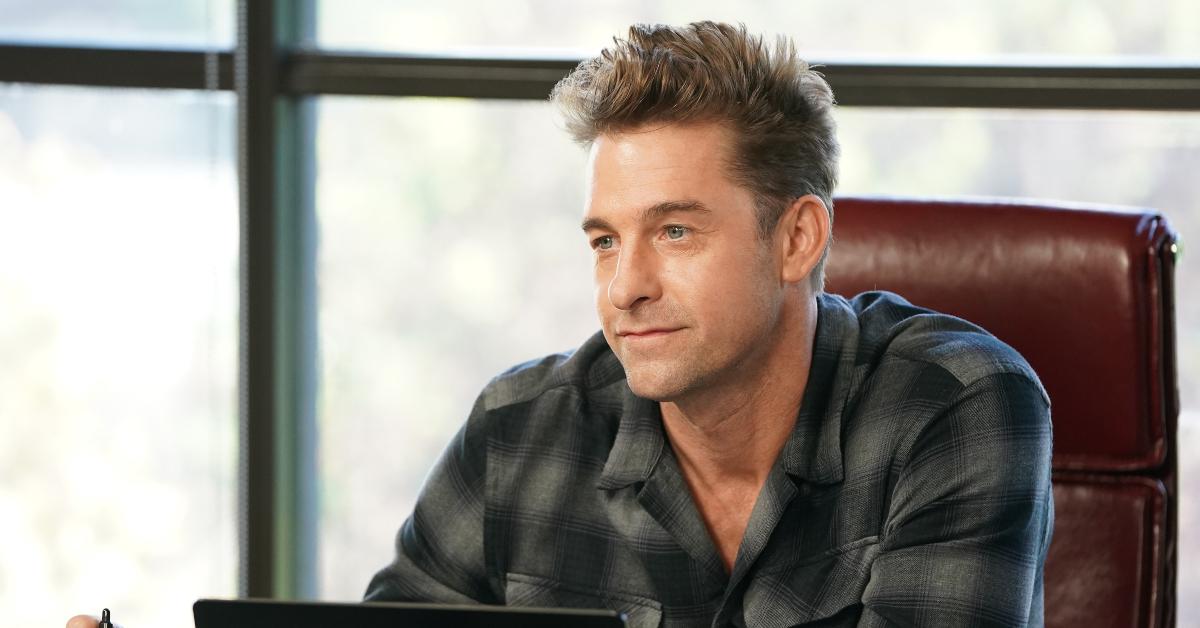 Several Grey's Anatomy cast members have come and gone since the show first premiered on ABC in 2005. Early in the series, fans said goodbye to George O'Malley when he was tragically hit and killed by a bus, and Lexie Grey, who lost her life in a plane crash. But after nearly two decades on air, the death of Dr. Derek "McDreamy" Shepherd (played by Patrick Dempsey) hurts the most.
Article continues below advertisement
His love story with Meredith Grey (Ellen Pompeo) began in the pilot and lasted until Season 11. Meredith became a widow after Derek was involved in a fatal car accident, and it would be quite some time before she was prepared to jump back into the dating pool.
Article continues below advertisement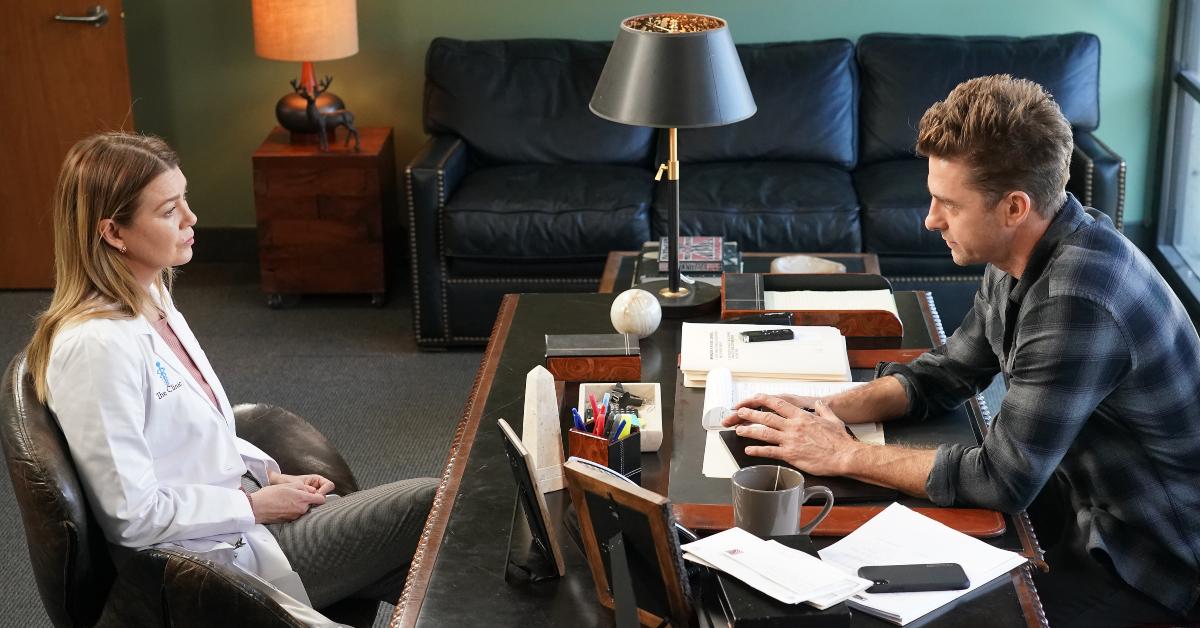 How did Meredith Grey and Nick Marsh meet on 'Grey's Anatomy'?
Following her husband's death, Meredith shifted her focus. Between her job at Grey Sloan Memorial and being a single mother of three, Meredith's love life was pretty lackluster up until she met Nick, a world-class surgeon from Minnesota. Upon meeting Meredith, Nick revealed that he traveled to Seattle to pick up an organ for a patient in need of a transplant.
Article continues below advertisement
Nick told Meredith that he had recently had a transplant himself — moments before he collapsed mid-conversation. Initially, things didn't look good for the guest actor, but in the end, thanks to Meredith, Nick managed to pull through. Later, Meredith told her bestie Alex Karev that her connection with Nick was special. However, it wasn't long before DeLuca caught her attention.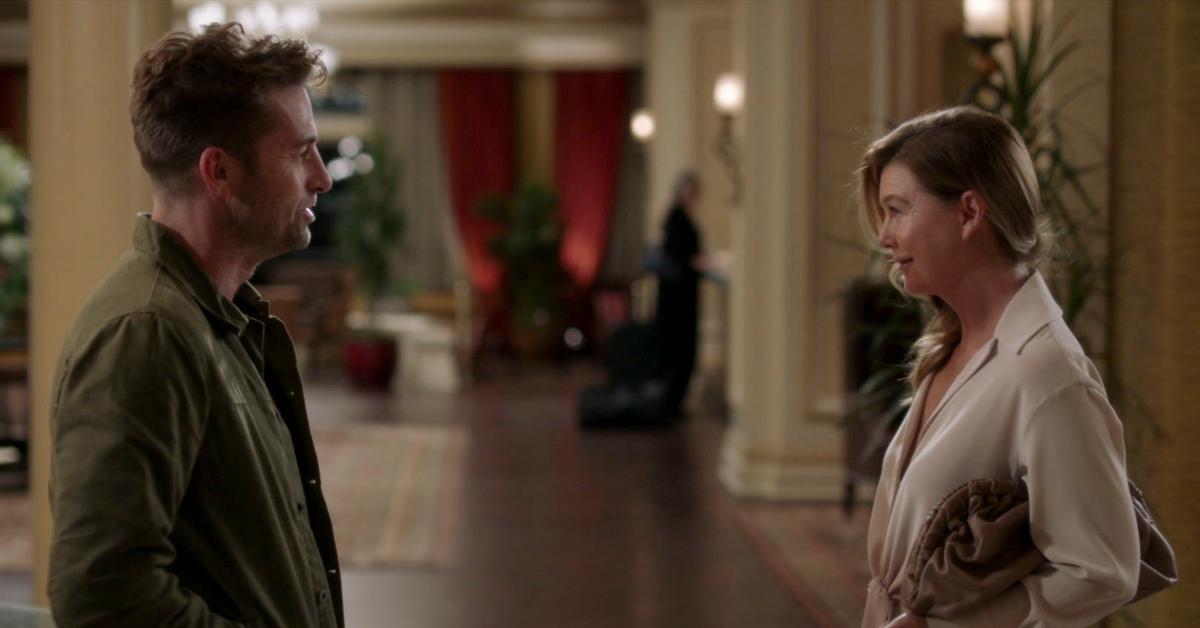 Article continues below advertisement
In the fall premiere of Grey's Anatomy, Nick returned more than 70 episodes after his one-episode stint on the series, and promos tease that he and Meredith have unfinished business.
Scott told Esquire that he was only slated to appear in that one episode from Season 14, but producers invited him to return. Four seasons later, he finally took showrunners up on their offer. The actor shared, "From the very first episode I did in 2018, I felt that the dialogue on Grey's Anatomy was great."
According to Scott, he and Ellen Pompeo have chemistry both on- and off-screen. So, do Meredith and Scott get together in Season 18?
Article continues below advertisement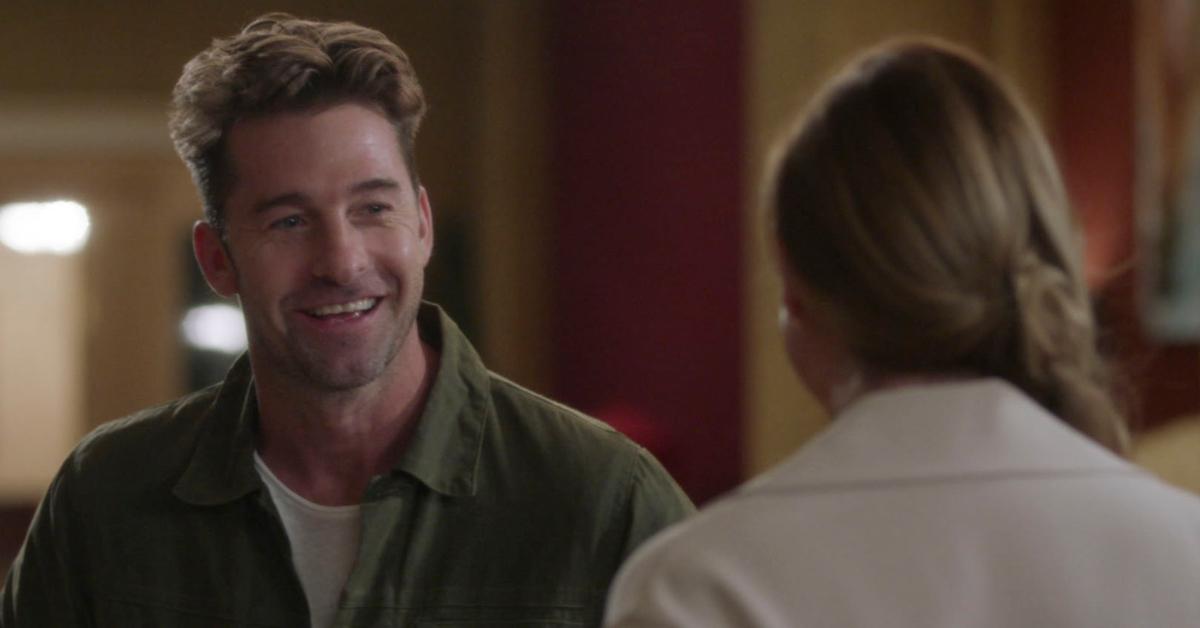 So does Meredith have a new boyfriend in Season 18?
Meredith's budding yet unspoken romance with Cormac Hayes (Richard Flood) seemed to have promise. That was until Nick came back into the picture. When asked whether Nick and Meredith are end game, Nick said that his guess is as good as ours.
"I think it's a good theory. I don't know anything. I'm here for a little while, so I'm going to have as much fun as I can," he told Esquire. "I don't think anybody really knows what's going to happen. I think we're going to write a really interesting story and see where it takes us."
You can watch new episodes of Grey's Anatomy Thursdays on ABC at 10 p.m. ET.