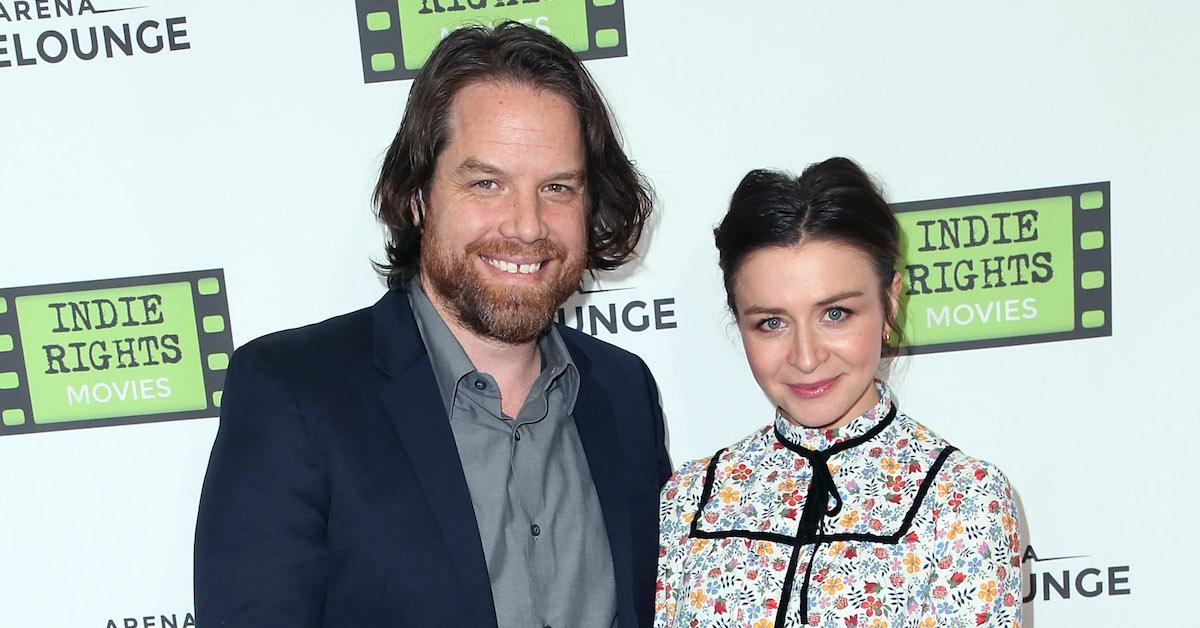 Are Caterina Scorsone and Rob Giles Still Together? They've Split After 10 Years
Although Amelia Shepard has bounced back and forth between different men on Grey's Anatomy through the years, Caterina Scorsone — the actress behind the spunky neurosurgeon/younger sister of Derrick Shepard (may he rest in peace) — has been with the same man for 10 years. Well, until recently.
That's because Caterina and her husband of 10 years, Rob Giles, have jointly announced they're separating.
Article continues below advertisement
Let's take a closer look at their relationship, their children and their breakup. Because with three children, things could potentially get pretty messy between Caterina and Rob in the coming months.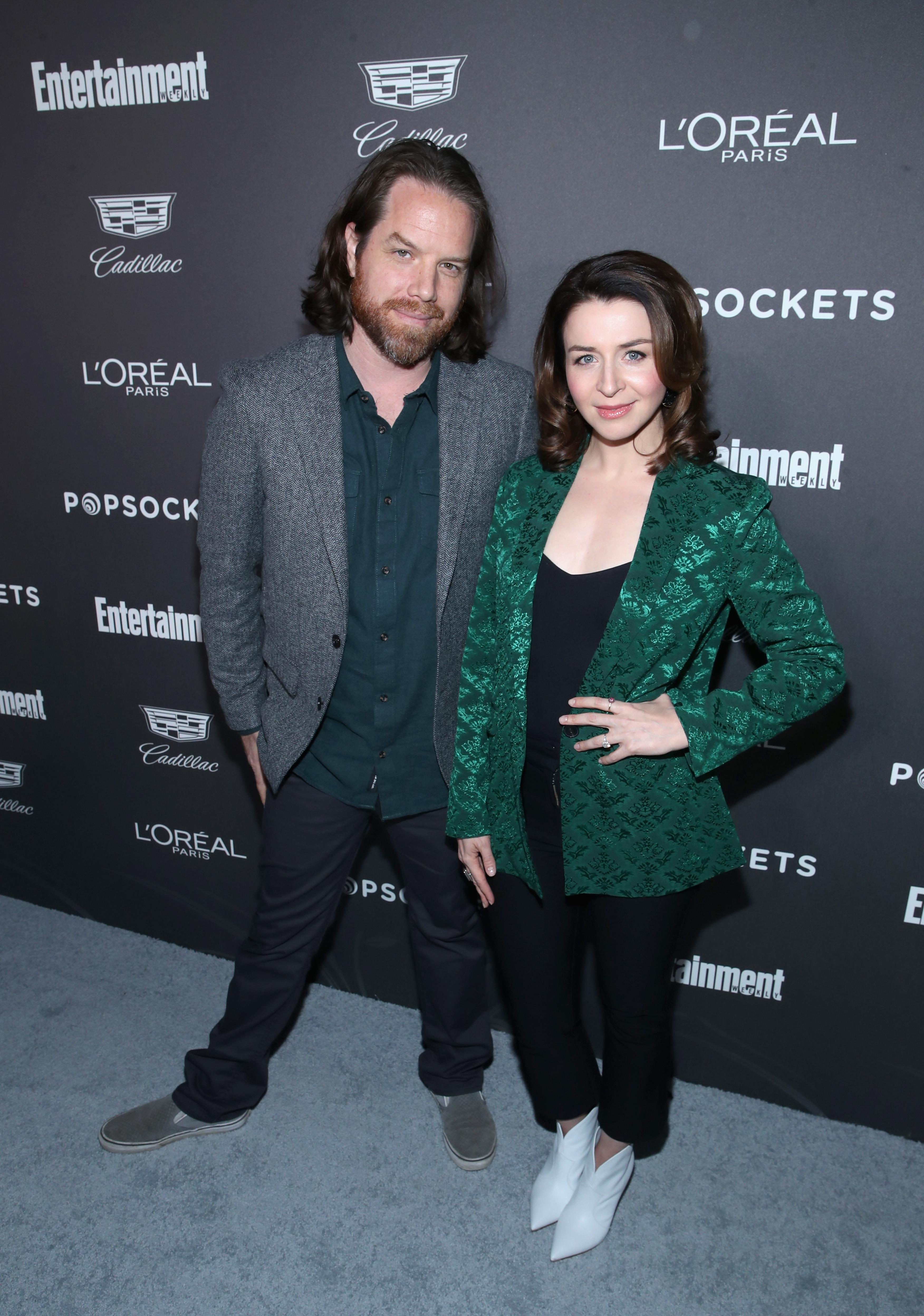 Article continues below advertisement
Caterina and Rob were married in 2009.
As a refresher, Rob is a singer and instrumentalist. He formed the band Circa Zero alongside Andy Summers of The Police. Rob also has credits in the film and TV industries — including Glee and an indie film Confession of a Teenage Jesus Jerk. Unsurprisingly, he has also written music for Grey's Anatomy, as well as scripts for Station 19.
Rob and Caterina were married on June 2, 2009 in Toronto. (Which makes sense, considering Caterina is Canadian.) However, on March 8, news of their split broke after she filed for divorce in Los Angeles County Court.
"Caterina and Rob have separated. They remain friends and are committed to co-parenting their children in a spirit of love," the reps for the former couple told People in a joint statement.
Article continues below advertisement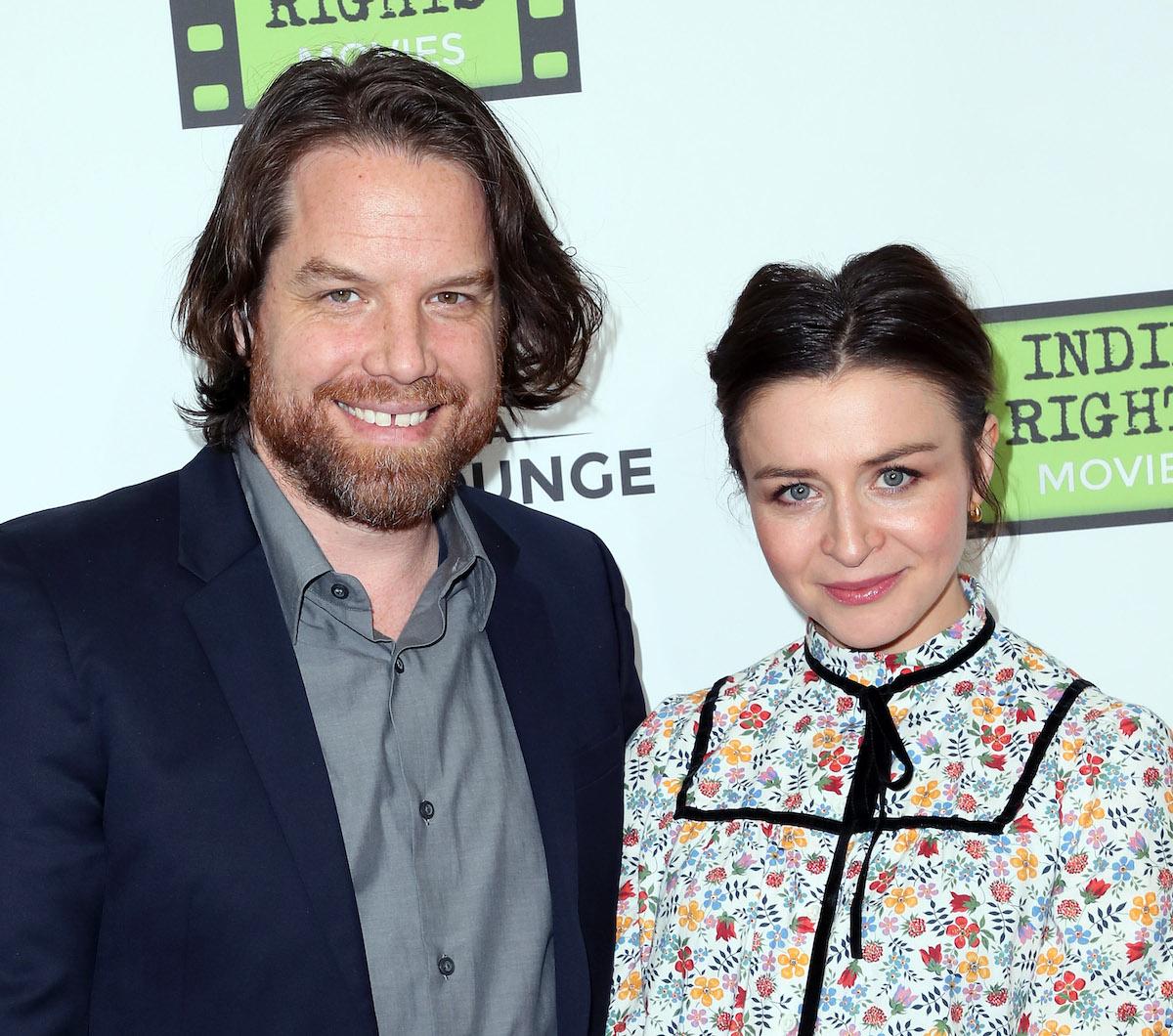 Not long after her impending divorce from Rob was announced, Caterina took to her Instagram Story to share a poem by Morgan Harper Nichols. It read: "Cling to joy. Bold audacious joy, that looks for Light in everything. Even when you're waiting."
Article continues below advertisement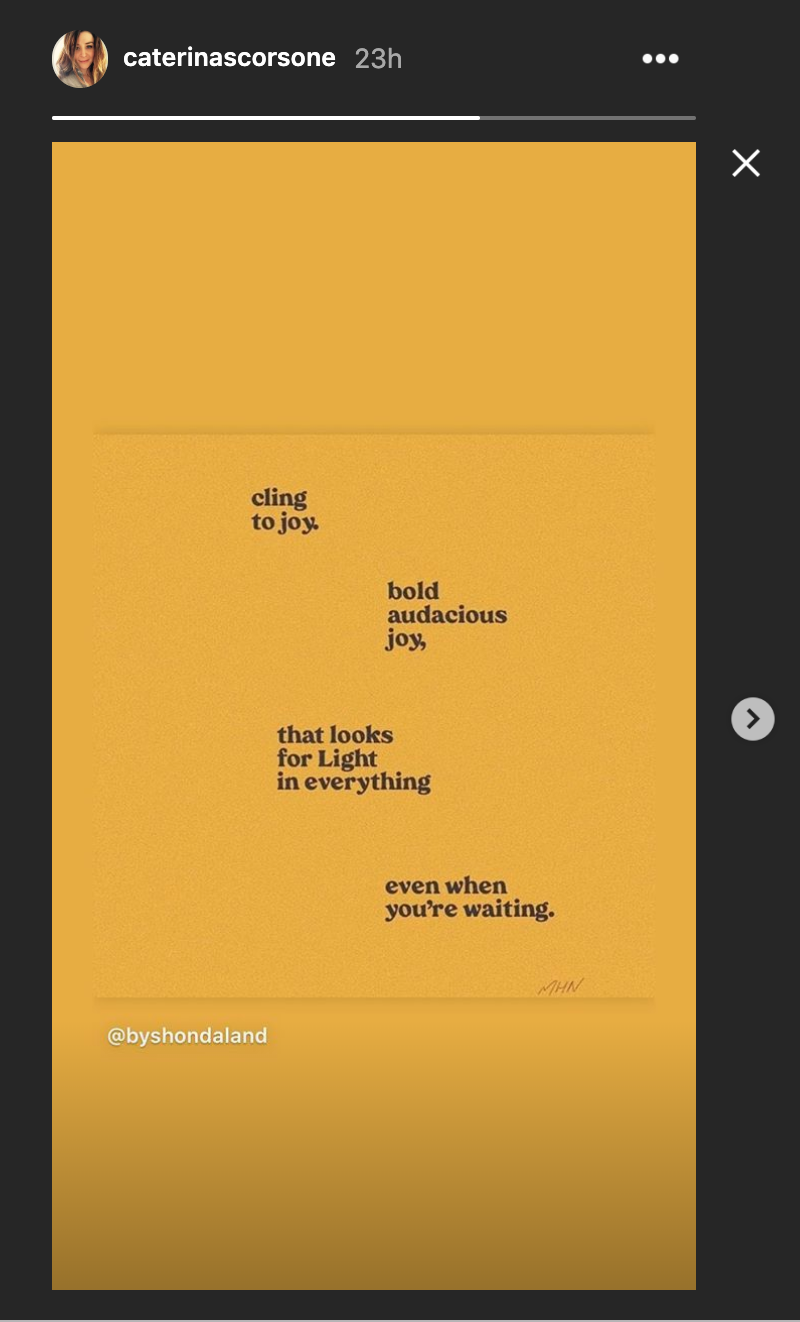 Caterina and Rob have three children together.
During their 10 years of marriage, Caterina and Rob welcomed three daughters: Eliza, 7, Paloma "Pippa," 3, and Arwen, who was born in December 2019.
Article continues below advertisement
The Grey's Anatomy actress revealed the birth of baby number three on Dec. 31 via Instagram.
"Arwen is here! " Caterina captioned a shot of her newborn daughter snuggling with big sister Eliza. "Our family wishes you a happy new year, a happy new decade and a happy heart made new by love in every exquisite moment."
Article continues below advertisement
A few months later, in April, Caterina shared that her family has taken to calling their youngest member by her middle name, Lucinda — or Lucky for short. (So sweet!)
Article continues below advertisement
Caterina has been open about raising Pippa, who has Down syndrome.
In March 2019, Caterina opened up about how her perspective as a mom has changed since welcoming her daughter, Pippa, who has Down syndrome.
"When I had Eliza, I think what I unconsciously thought about my job as a mother was that I was supposed to equip her to survive in a competitive world," she told the Motherly podcast. "My job was to make sure that she was educated and that she was able and that she had all of the skills that she needed. I thought that was my job."
"This simple voice came to me where I was like, 'I don't know what to do — oh, I'm supposed to keep her safe and I'm supposed to make her feel loved,'" she continued. "And suddenly my understanding of my job as a mother completely distilled and opened."
Article continues below advertisement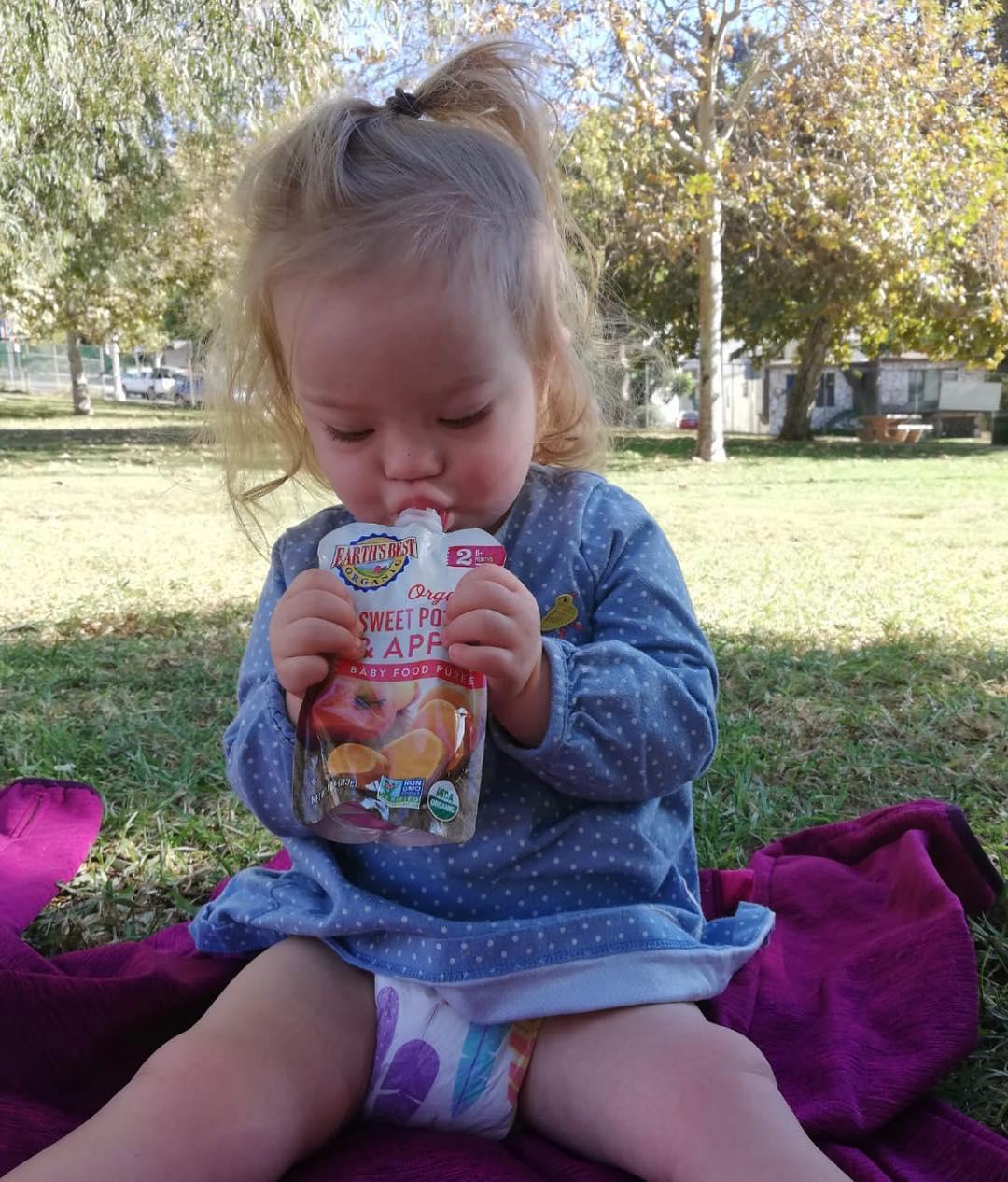 "It was not my job to control that path or to stack the deck in any way. I'm here to be a container for them and to keep them safe as they're developing and as their curiosity about their unfolding is happening," Caterina said. "I'm here to love them. It massively shifted my perspective of motherhood."
Article continues below advertisement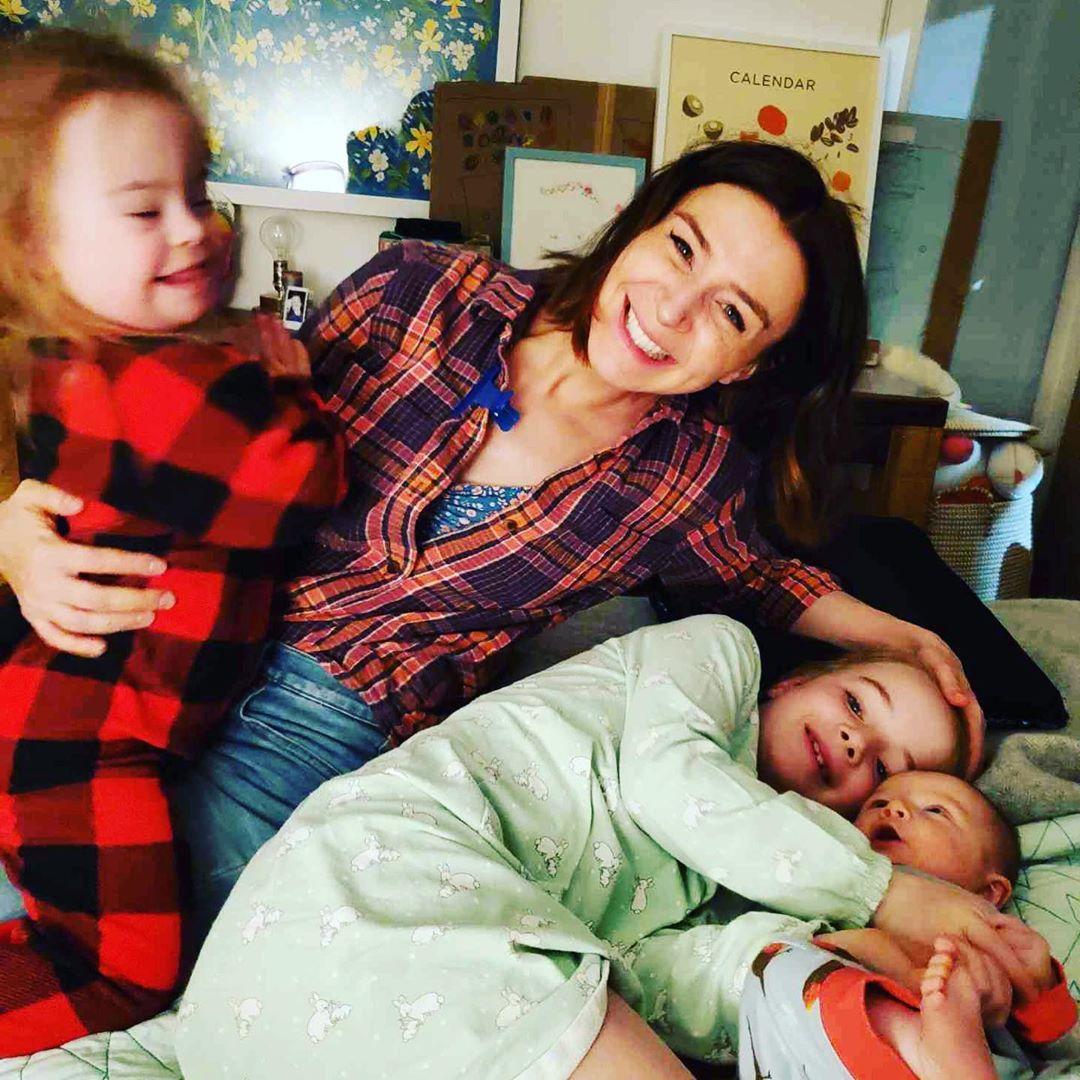 It isn't yet clear what type of custody agreement Caterina and Rob will work out. But hopefully — for everyone's sake — the divorce is relatively amicable, and they're able to agree on a custody arrangement with their daughters' best interests at heart.