The 'Cats' CGI Mistakes Are So Much Worse Than You Could Even Imagine
The many 'Cats' CGI mistakes have prompted Universal to release an updated version of the film — even though it's already playing in theaters.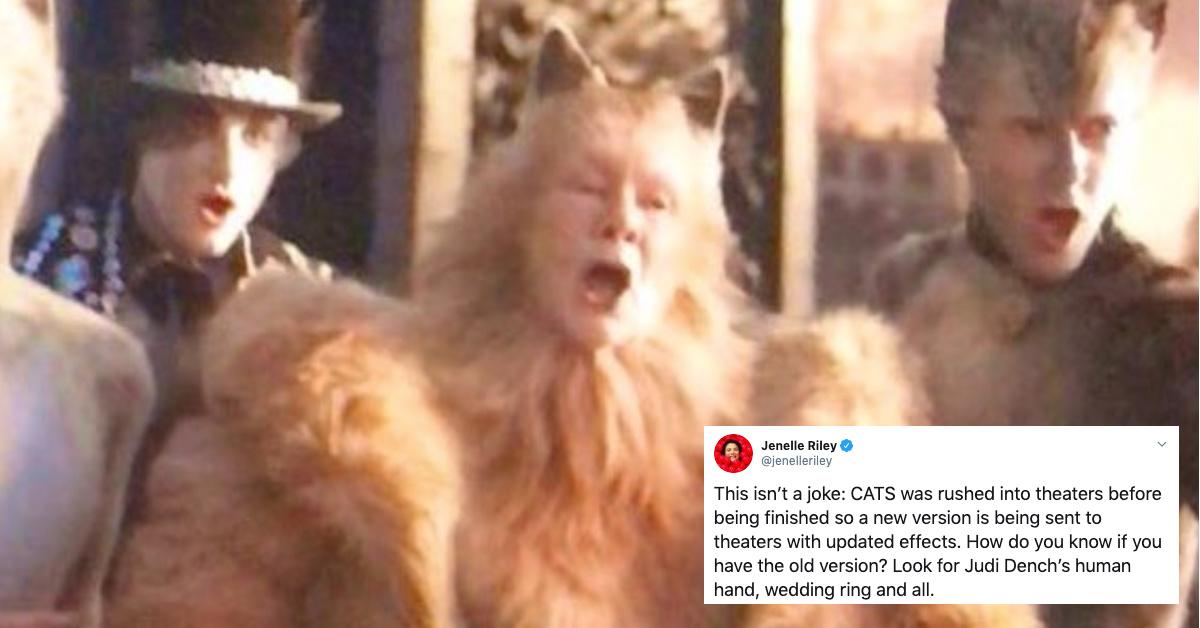 We all knew Cats was going to be a complete and utter disaster, but none of us could have predicted just how much of a disaster it was really going to be. Somehow, CATS has simultaneously surpassed and fallen dreadfully short of all expectations. It is a cinematic abomination, and yet, it may also be the one film everyone actually needs to see in theaters. In many ways, it is the most perfect film with which to end the decade.
Article continues below advertisement
In a delightfully bizarre twist of events, it turns out that even CATS wasn't ready for CATS. Universal has announced that, due to a bunch of Cats CGI mistakes, they are updating the film with improvements to the CGI. Even though it is already playing in theaters. CATS is already on its, like, seventh life, and things are not looking good.
The Cats CGI mistakes are seriously egregious.
You may be wondering: Just how bad could the CATS CGI mistakes be? Well, honestly, it is difficult to overstate just how supremely bad they are. And that is really saying something because even if the movie was exactly as good as its creators intended it to be, it would still be the stuff of nightmares — we've known that ever since the CATS trailers.
Article continues below advertisement
In one shot of the original version of the film, Judi Dench's cat character has A HUMAN HAND. A human hand! On a cat! Now, to be fair, the cat also has a human face...but the face is intentional. The hand is just straight-up a CGI error. Whoops!
Article continues below advertisement
In a hilarious review for Gizmodo, Alex Cranz wrote about another CGI error: "I saw a terrifying grey statue looming over a character, only for it to blink and realize it's a woman who is a cat, but they colored her and then forgot to add fur." They forgot the fur! On a cat!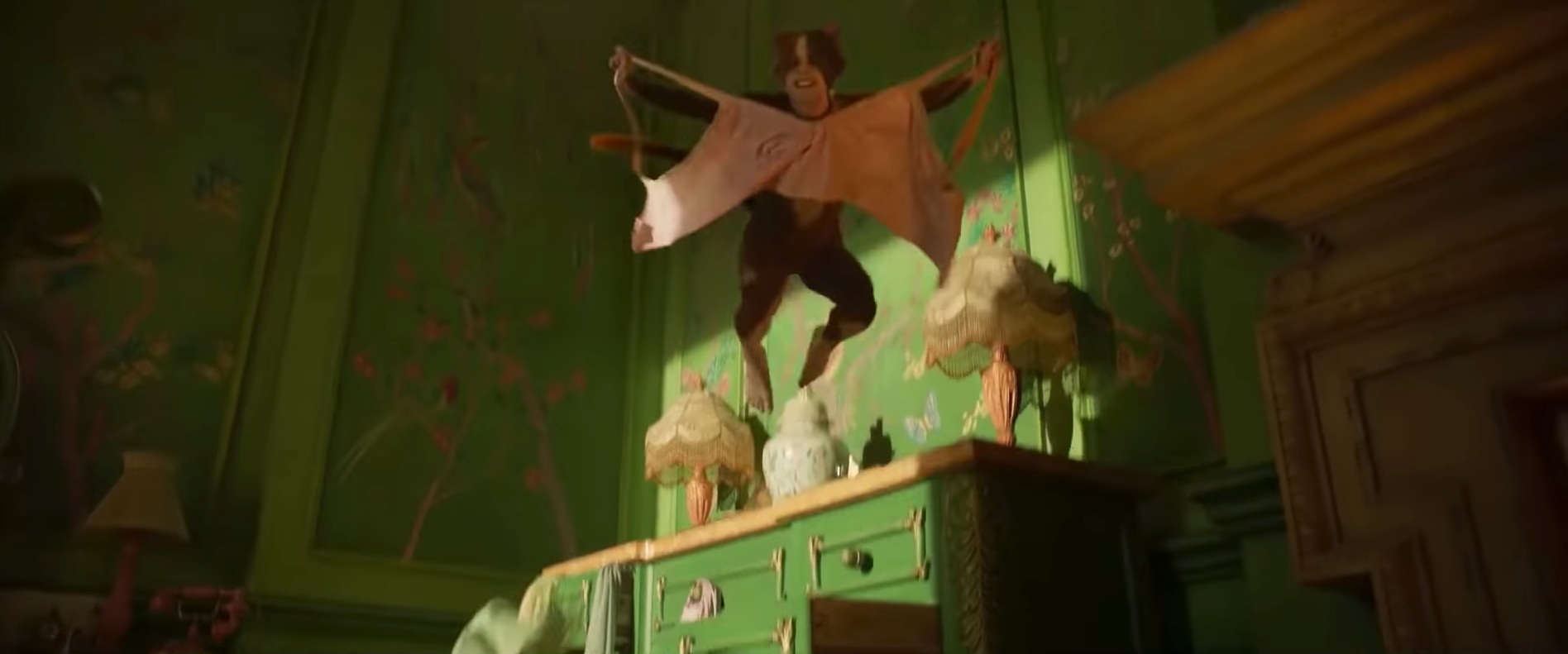 Article continues below advertisement
"There's a dance scene that takes place on a railway yard where the animation is so terrible and the placement so atrocious the cats look like they're on a completely separate plane and were cut and pasted onto the railyard like s---ty 3D assets. They're also very clearly floating above chairs when they sit or, in some scenes like the railway one, their feet are separated from the ground when they're standing. It was kind of surreal to see scenes so seemingly unfinished on the big screen."
Article continues below advertisement
They went on to say this: "[...] I was never bored. My jaw was on the floor. You never get used to the way the cats look, and every time you think you're on the movie's level, it ascends to some new height of perversion and insanity. It's an absolute experience."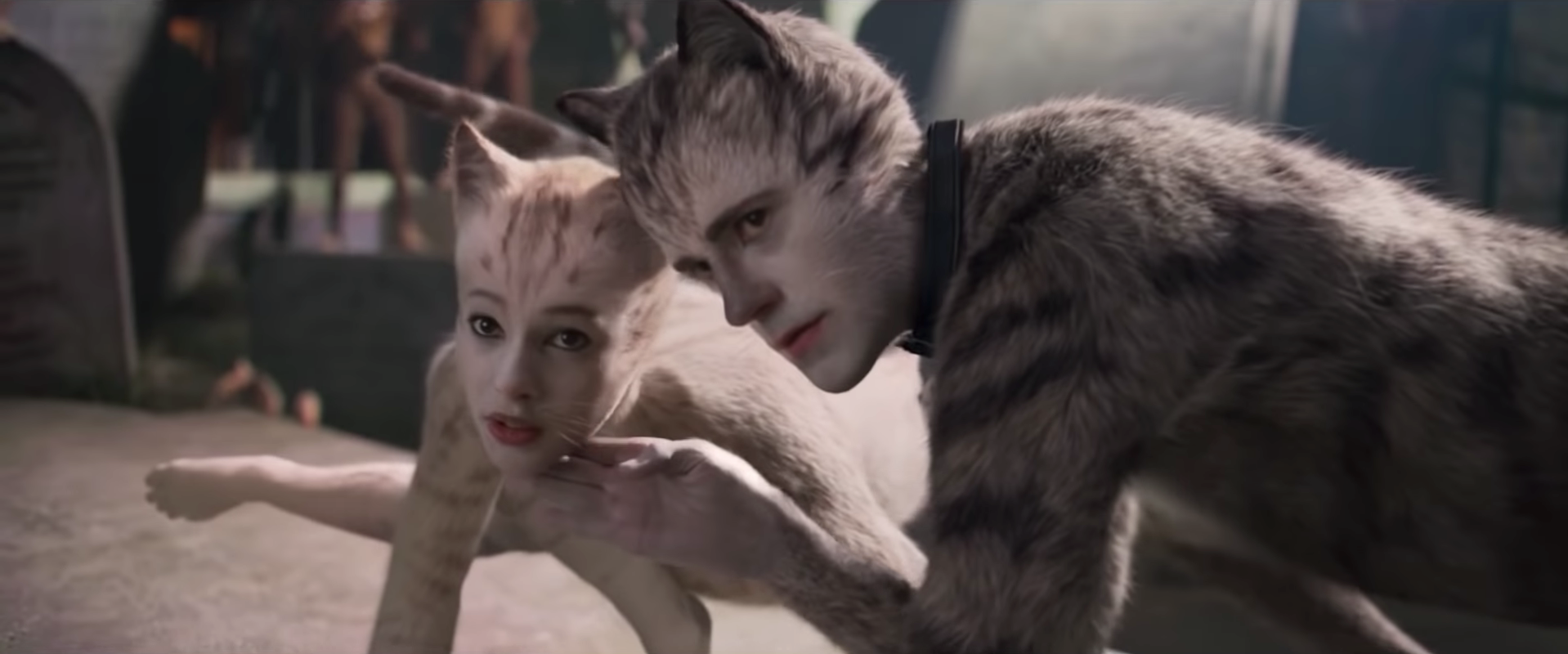 Universal says the Cats CGI mistakes will be fixed in the updated version of the film.
According to The Hollywood Reporter, the updated version of the film was available to download via a satellite server on Sunday, Dec. 22. Theaters that don't have access to the server will receive a hard drive copy by Tuesday, Dec. 23.
We don't recommend watching either version of the film, but if you do, it promises to be an experience you'll never forget. Even though you will want to.