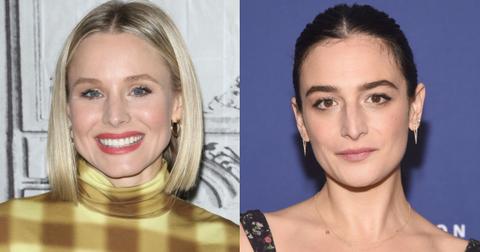 White Celebs Who Have Given up Their Roles Voicing Characters of Color
By Robin Zlotnick

Jul. 2 2020, Published 12:46 p.m. ET
As Black Lives Matter protests flood the country, countless white people in many industries are finally reexamining the implicit biases and institutional racism that plagues them. One of those industries is Hollywood. More specifically, white voice actors have begun doing the responsible thing and stepping down from voicing characters of color in animated TV shows.
Article continues below advertisement
Although people like Jenny Slate and Kristen Bell are largely being applauded for these small steps toward representation and equality, the question of why these actors were cast in these roles to begin with still remains. Decisions like casting have to be approved not only by the actors but by showrunners and network executives.
The fact that these actors were cast to play characters of color at all speaks to an entrenched whiteness in Hollywood that starts at the bottom of the ladder and creeps insidiously all the way up. White actors stepping down from these roles is one teeny step. People of color being cast in these roles in the first place and being allowed to earn positions of power at networks and studios should have been the norm before. These are the actors who have, no matter how little or late, finally done the right thing.