Cellphone 'Heat Map' Shows How Far Spring Breakers Could Have Spread Coronavirus
It's a scary visualization of the people on just one beach.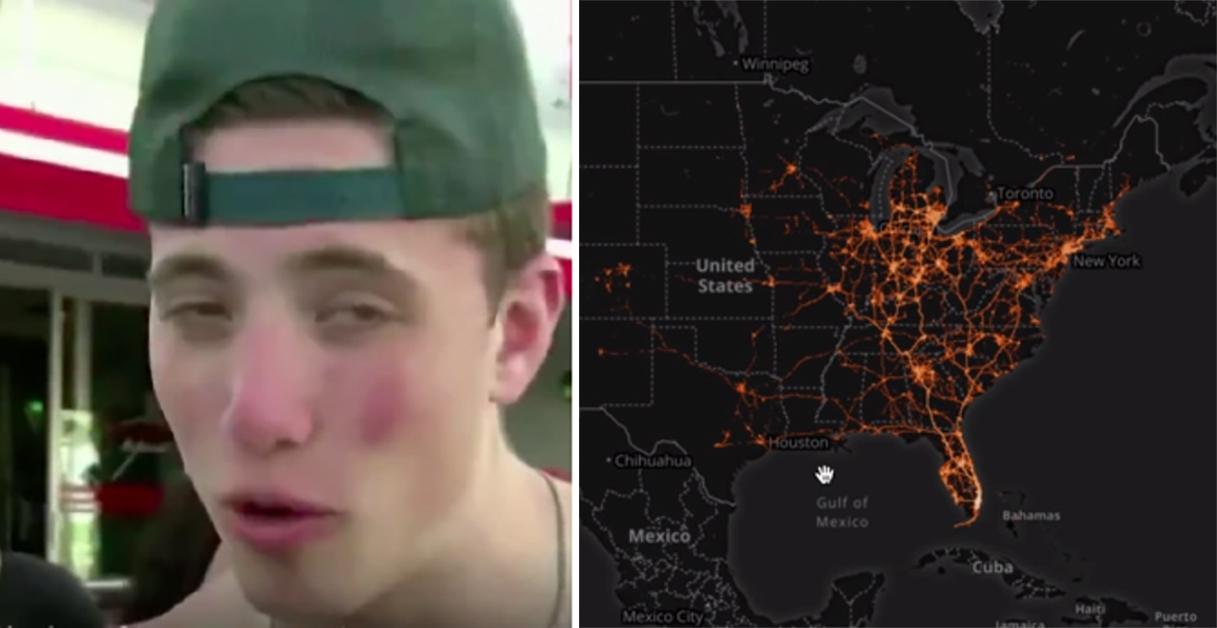 Spring breakers came under intense scrutiny earlier this month as they flocked to the beaches despite the coronavirus outbreak. Since then, coronavirus has become a pandemic with over 82,000 cases and 1,195 deaths in the United States alone.
Article continues below advertisement
At least five students who were celebrating spring break have since tested positive, raising fears that there may have been community spread during the celebrations.
"If I get corona, I get corona. At the end of the day, I'm not going to let it stop me from partying," one party-goer who has since apologized said.
In an effort to help map the spread of coronavirus, technology companies Tectonix GEO and X-Mode have created a "heatmap" that maps the location data for thousands of cellphones.
In one example posted to Tectonix's social media account, the company used this technology to map the movements of spring breakers who were at one beach as the party ended.
Article continues below advertisement
The narrator notes: "As we zoom further and further out, it becomes clear just how massive the potential impact just one single beach gathering can have in spreading this virus across our nation."
Below is their final result of the visualization, and it makes for scary viewing.
Article continues below advertisement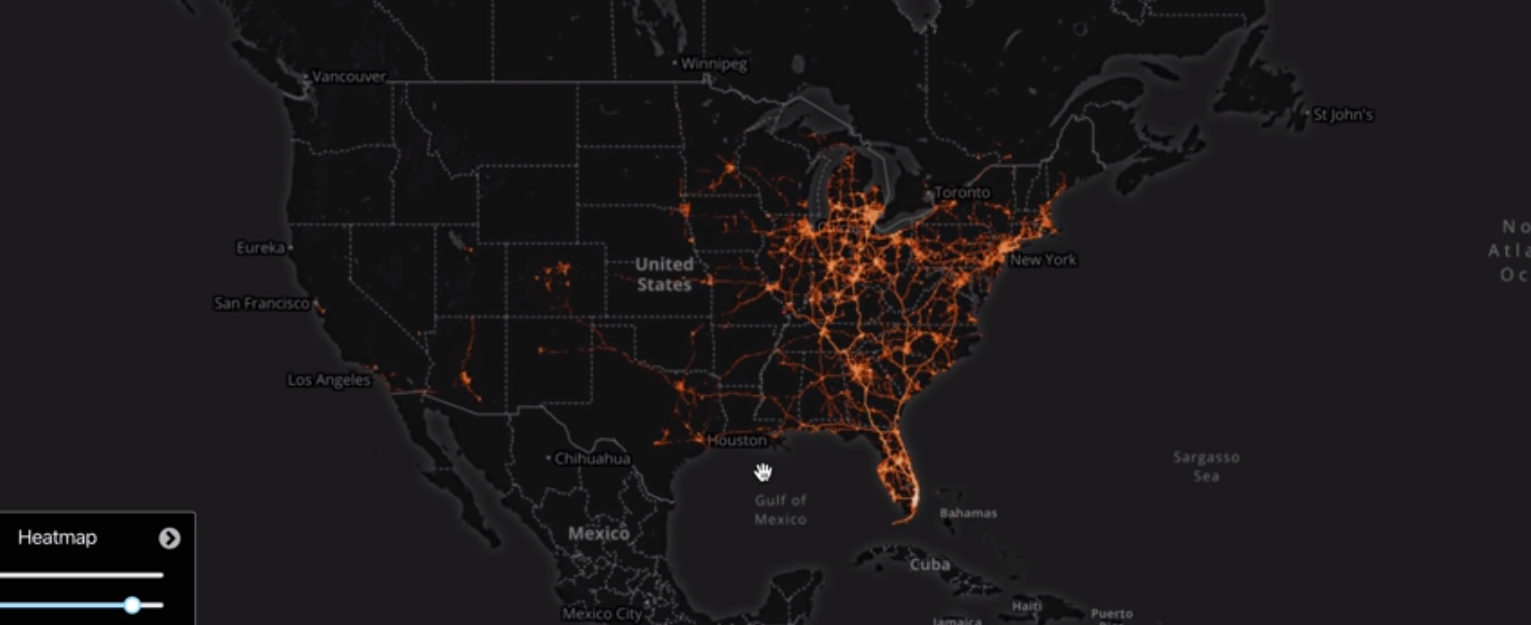 The company also took a look at how people in New York spread across the world in the weeks before the shutdown.
Article continues below advertisement
Some people were concerned about how the companies acquired the data, to which Tectonix explained: "We definitely understand the concern, but we take every effort to ensure privacy in the data we use. All device data is anonymized and we only work with partners who share our commitment to privacy and security above all! It's about using data to progress, not to invade!"
Article continues below advertisement
While others were more concerned about just how far coronavirus could have been spread by spring break.
"Wow the spreading of the virus from spring break is going to be epic," one user commented. "Too bad our leaders didn't lead and prevent this."
Article continues below advertisement
Florida Gov. Ron DeSantis attracted criticism for not shutting down beaches across the state despite the coronavirus outbreak. Local officials in Florida towns and cities shut down beaches themselves, as the governor limited gatherings to 10 people.
Article continues below advertisement
"So what you've see now is a lot of the sheriff's departments have instituted protocols … Cocoa Beach, major spring break destination went down 70% since my order. And so, I think that's a more prudent approach to do social distancing," the governor said.
"Since I issued my directive, anybody who's put that in place, spring break's done. Any place to go for bars and all this done. They don't have a place to go."
The best way to prevent contracting or spreading coronavirus is with thorough hand washing and social distancing. If you feel you may be experiencing symptoms of coronavirus, which include persistent cough (usually dry), fever, shortness of breath, and fatigue, please call your doctor before going to get tested. For comprehensive resources and updates, visit the CDC website. If you are experiencing anxiety about the virus, seek out mental health support from your provider or visit NAMI.org.