Get Ghosted on Purpose With These Cemetery Tours Near You
It's time to get headstoned with a cemetery tour near you. Meet ghosts on their own turf and maybe even learn a few things about famous local haunts.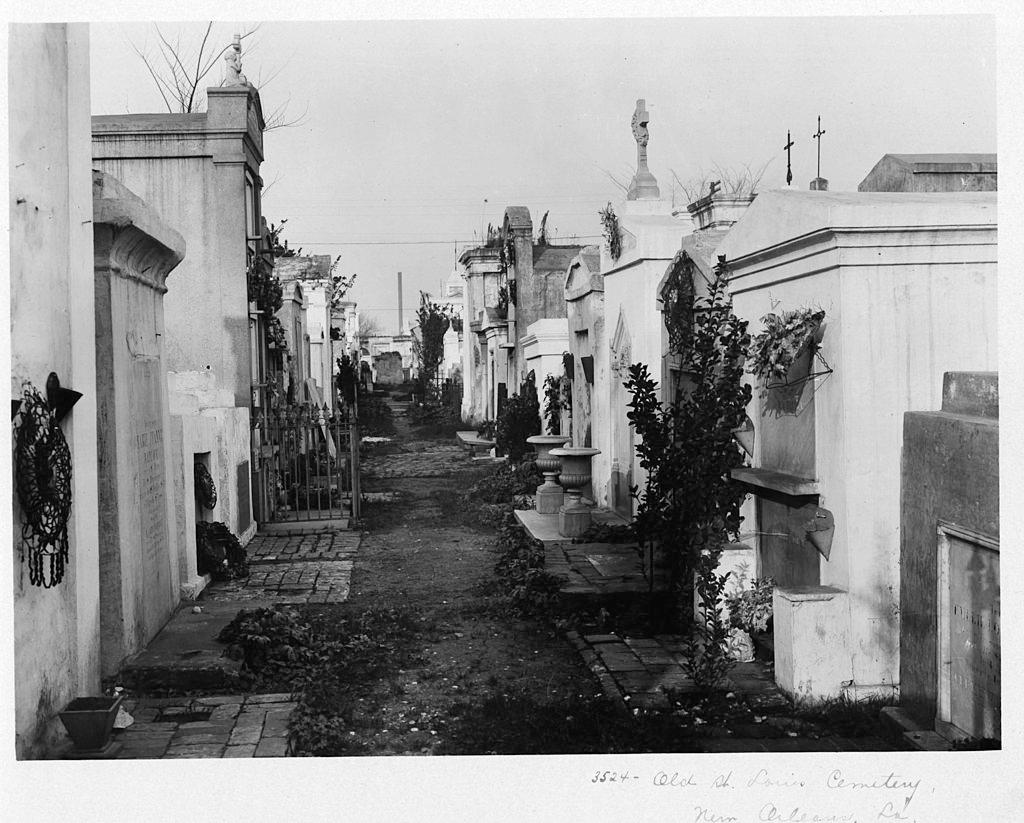 What do history and graveyards have in common? Why not go on a cemetery tour and find out. Don't sit around and wait for a ghost to come to you when you can go to them. This Halloween, check out a tour of a local cemetery and learn all you can about history through the eyes of those who came before you. Skipping out on one of these spooky tours would be a grave mistake. So, let's find a cemetery tour near you.
Article continues below advertisement
Congressional National Cemetery in Washington, D.C.
We know what you're thinking, and the answer is no, you don't have to get elected to end up at the Congressional National Cemetery, but you might have to lobby for a good spot. The Congressional National Cemetery in Washington, D.C. is home to more than just former members of Congress. Some of its famous "guests" include J. Edgar Hoover, former mayor of D.C. Marion Barry, and journalist Cokie Roberts. Plus, the cemetery boasts an amazing dog-walking program. Yes, bring your dogs to the cemetery!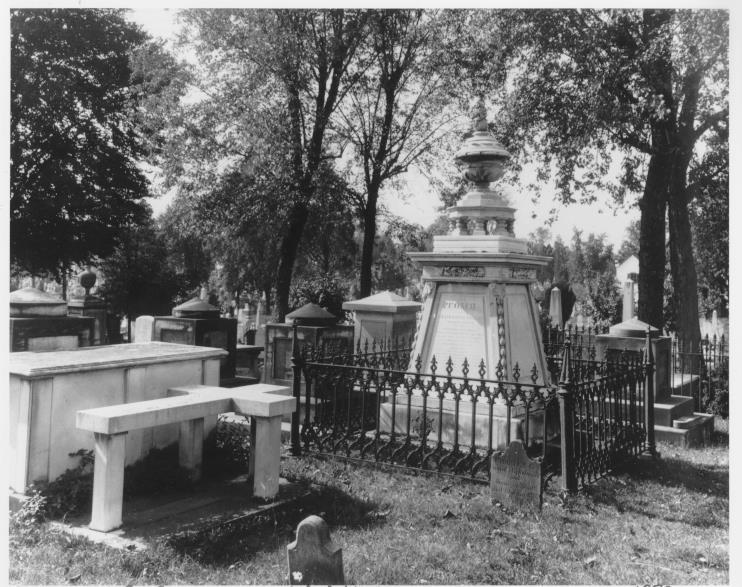 Article continues below advertisement
Civil War photographer Mathew Brady is buried at this cemetery. He is best known for his photos chronicling the horrors of the war. When the government didn't end up purchasing them, he had to sell his studio in New York and died penniless. It's said his spirit haunts the graves of the government officials who denied him payment.
Bonaventure Cemetery in Savannah, Ga.
Originally named Evergreen Cemetery, the Bonaventure Cemetery was once part of a 600-acre plantation of the same name in the 1700s. The city purchased Evergreen in 1907 and renamed it Bonaventure. Don't let the beauty of its magnolia trees fool you — this cemetery is as spirited as it gets. Its most famous ghost is that of a young girl named Gracie Watson.
Article continues below advertisement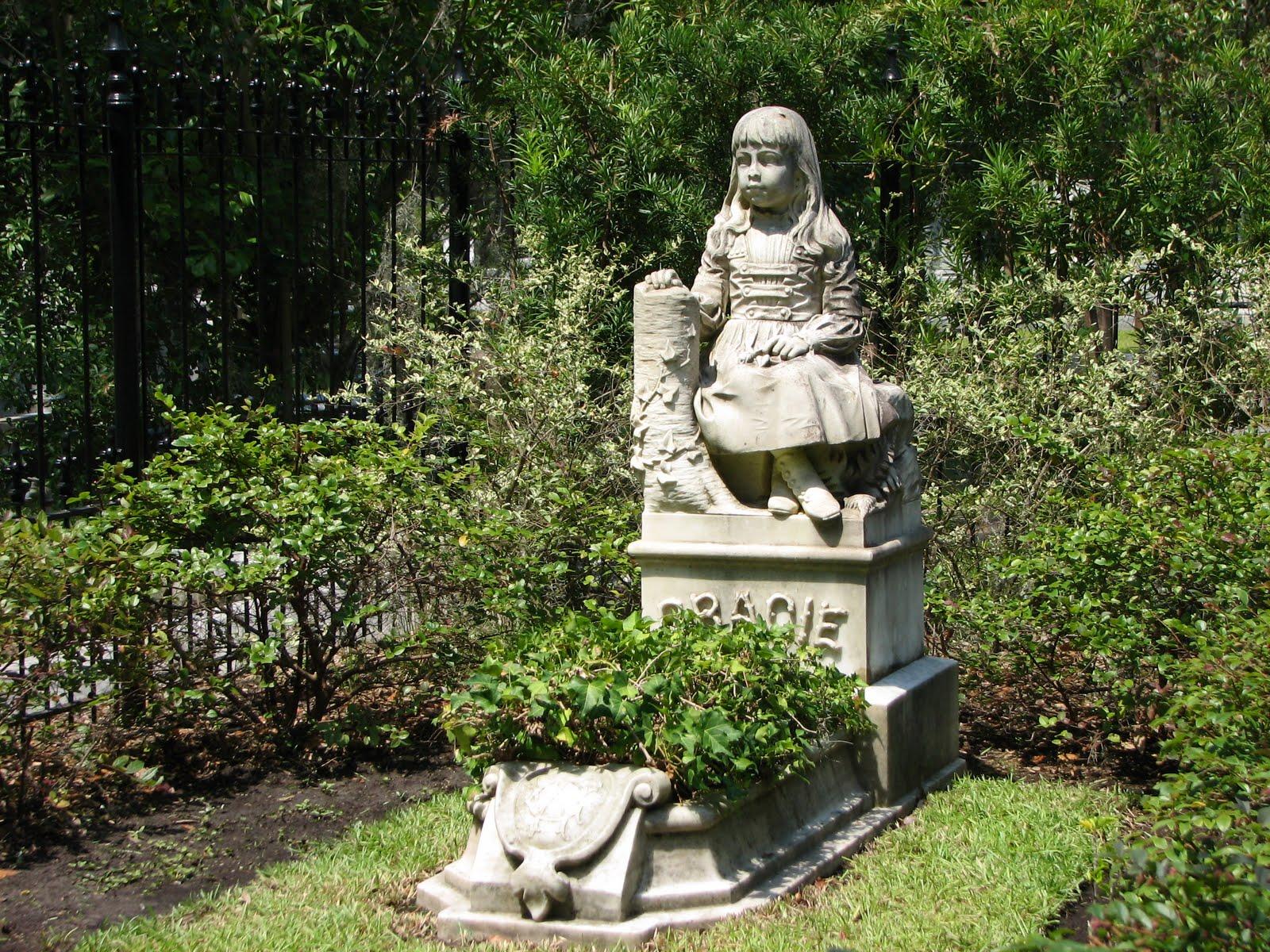 Gracie died of pneumonia at 6 years old in April 1889. An impressive statue carved in her honor stands guard over the grave. Visitors often place gifts at its base. However, some people report seeing tears of blood streaming down the statue's face. The statue can also be seen on the cover of the book Midnight in the Garden of Good and Evil. People have also claimed to hear the sounds of a baby crying or children giggling throughout the cemetery.
Article continues below advertisement
Graceland Cemetery in Chicago, Ill.
Prominent Chicago native and real estate investor Thomas B. Bryan founded the Graceland Cemetery in 1860 mere blocks from where Wrigley Field stands today. Thomas' nephew, Bryan Lathrop, was a passionate nature conservationist, and while he was president of the cemetery, he worked hard to enhance its natural beauty. The cemetery is home to a reflecting lake, unique architecture, art, and of course, a ghost or two.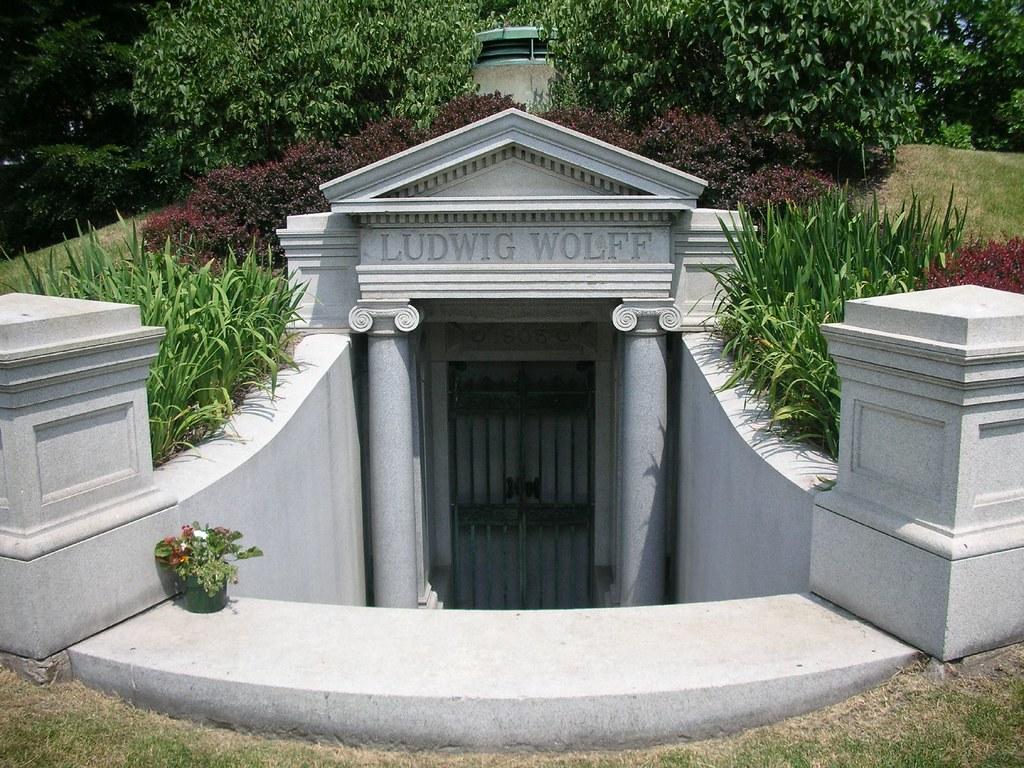 Article continues below advertisement
The tomb of Ludwig Wolff, which was built into a mound, is a popular place to stop on any tour of the cemetery. According to legend, Ludwig was so terrified of being buried alive he had a vent complete with a ventilation system installed atop the tomb. The ventilation system included bells and whistles so people could hear him if he needed to break free. Residents of the apartment building across the street often speak of seeing the ghost of his dog pacing back and forth in front of the tomb.
St. Louis Cemetery No. 1 in New Orleans, La.
Throw a rock in New Orleans and you'll hit a cemetery filled with mausoleums. Because the city is below sea level, they can't bury their dead, which leads to some pretty stunning structures. St. Louis Cemetery No. 1, founded in 1769, is the oldest cemetery in New Orleans. There are over 700 tombs scattered around its maze-like grounds. The most famous resident of all is a queen — a voodoo queen.
Article continues below advertisement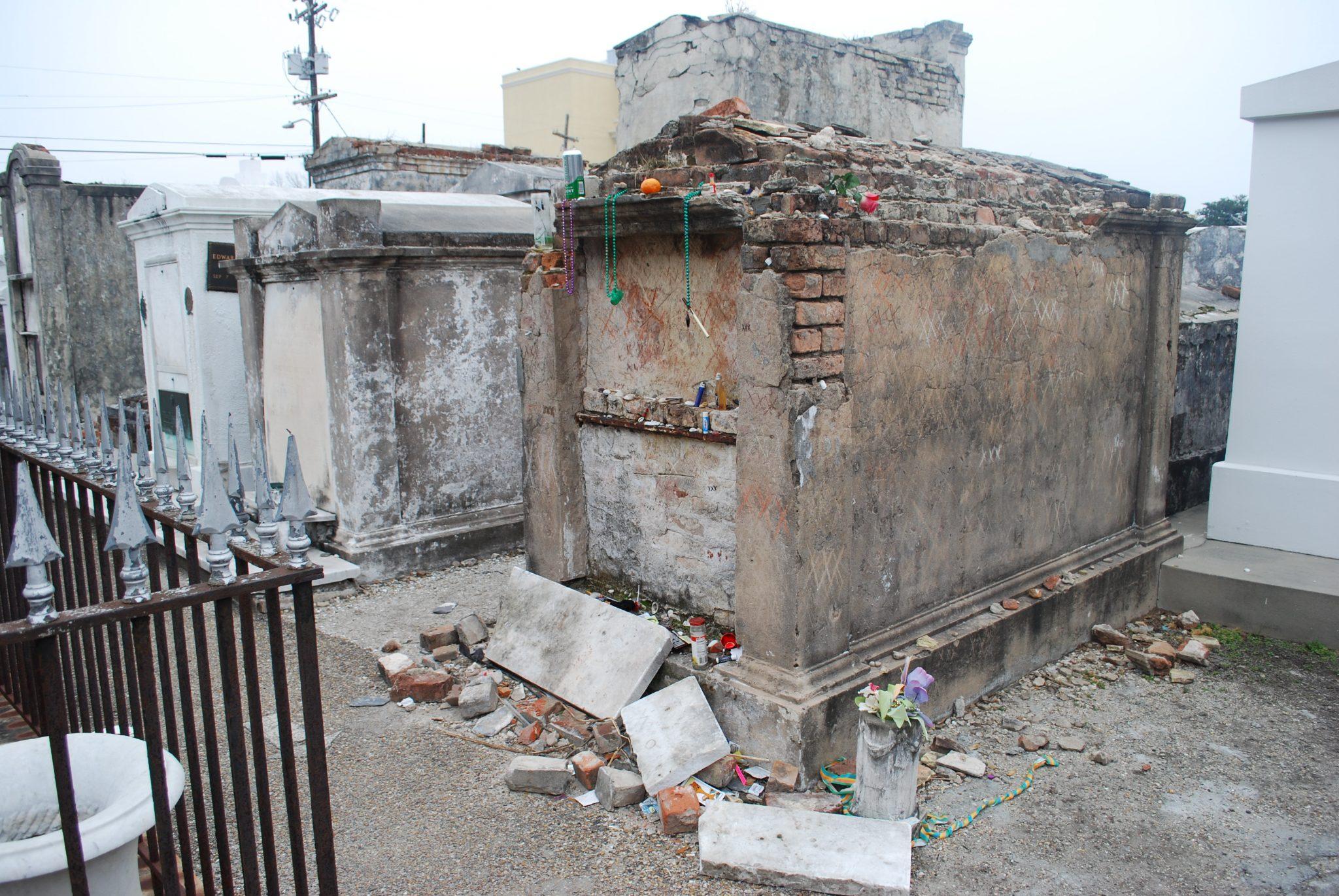 Marie Laveau was born in 1801, a free woman of color, and was a voodoo practitioner as well as a healer and herbalist. She was also a hairdresser to wealthy white women who would often be seen showing up at her doorstep at night, looking for charms and spells. As a devout Catholic, many people believe she mixed Catholicism with voodoo. Regardless of how she practiced, people will visit her tomb to this day and mark it with three X's, hoping Marie will grant their wish from beyond the grave.
Article continues below advertisement
Hollywood Forever Cemetery in Los Angeles, Calif.
Stop by the Hollywood Forever Cemetery, and you might find a movie night, live music, or the occasional magic show. The events at this cemetery are as varied and interesting as the people buried there. Founded in 1899, it's just blocks away from Paramount Pictures and is almost as famous as the ghosts who haunt it. There are too many to mention, but you could visit Dee Dee and Johnny Ramone of The Ramones, Bugsy Siegel, or Golden Girl Estelle Getty.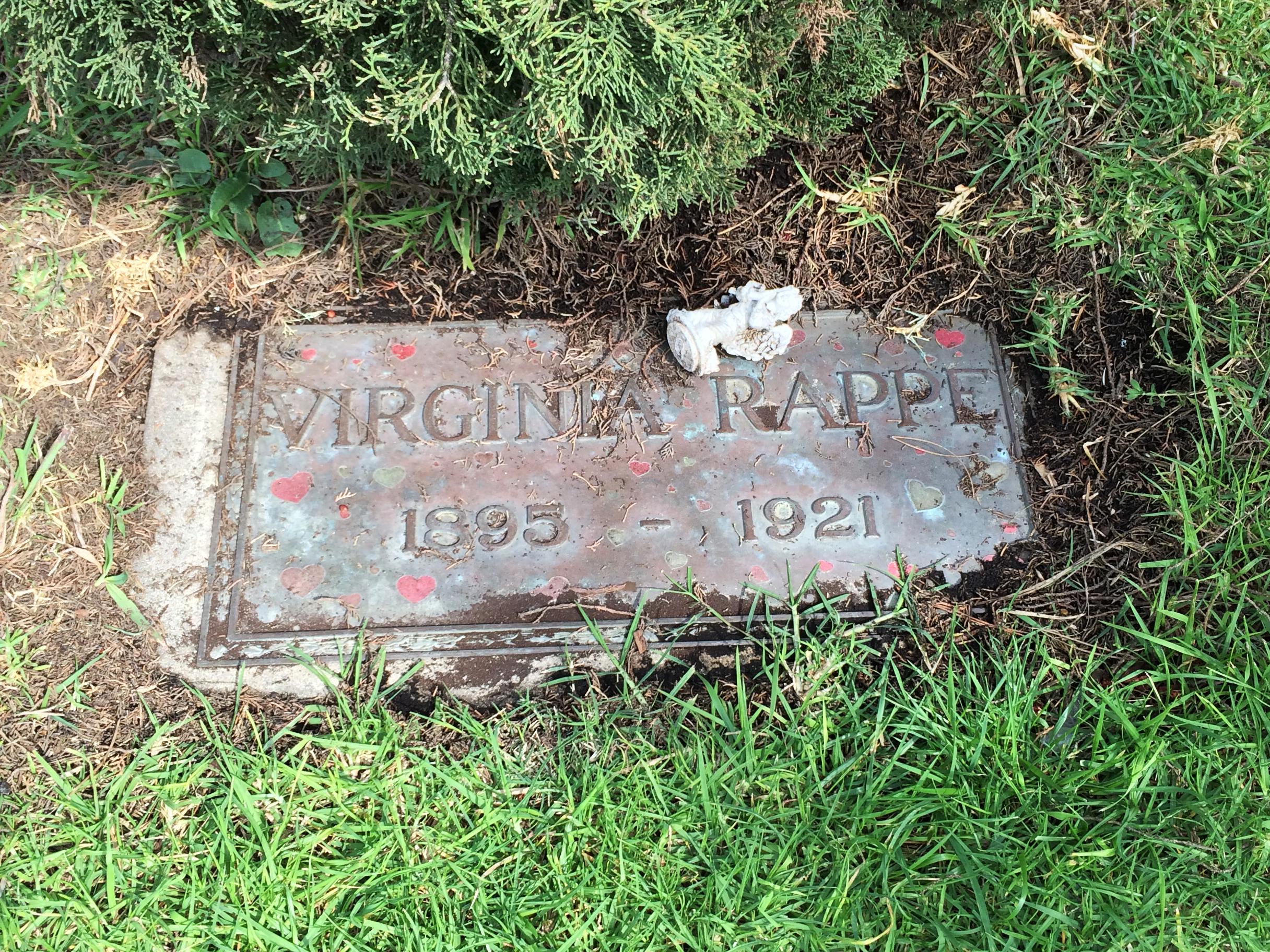 Ironically, the cemetery's noisiest ghost is said to be silent film star Virginia Rappe. Unfortunately, Virginia became famous in death when she died of peritonitis in 1921 after attending a wild bash thrown by silent actor Fatty Arbuckle. He was later accused of raping and murdering Virginia, but he was acquitted three times. Guests visiting the cemetery often claim to hear sobs coming from her plot.