Chadwick Boseman, 43, Dies After 4-Year Battle With Colon Cancer
Chadwick Boseman has died after a four-year battle with colon cancer.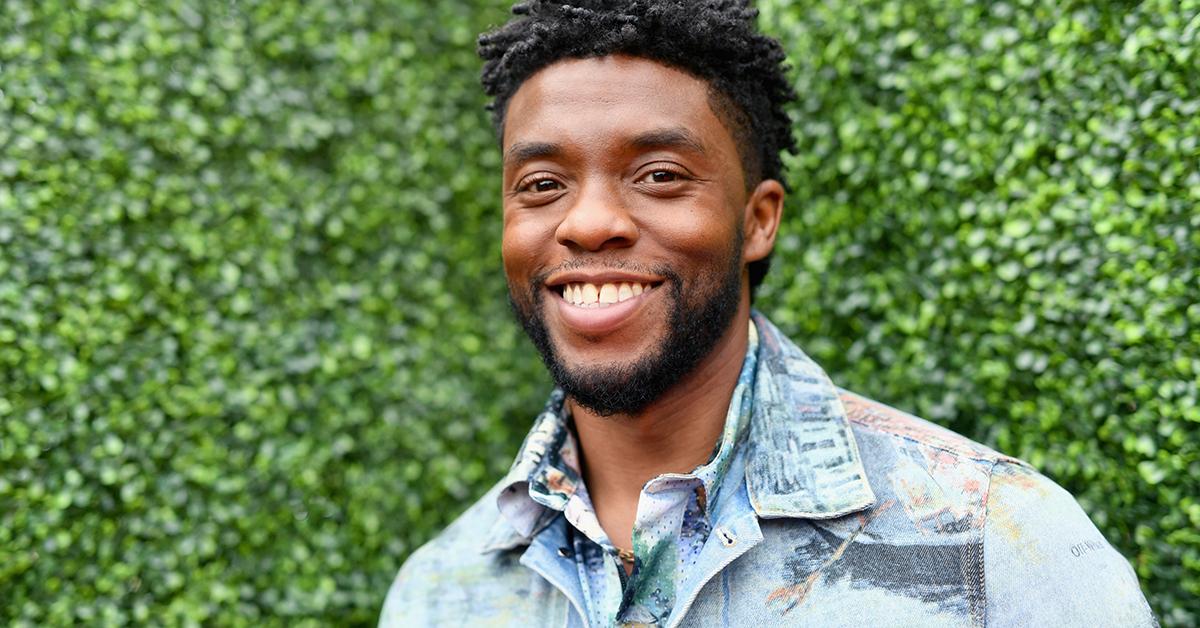 Chadwick Boseman has died after a battle with colon cancer, the actor's Twitter account confirmed. The star best known for playing the eponymous superhero in The Black Panther was 43.
Article continues below advertisement
"It is with immeasurable grief that we confirm the passing of Chadwick Boseman," the statement on Twitter said. "Chadwick was diagnosed with stage III colon cancer in 2016, and battled with it these last [four] years as it progressed to stage IV."
The statement continued, "A true fighter, Chadwick persevered through it all, and brought you many of the films you have come to love so much. From Marshall to Da 5 Bloods, August Wilson's Ma Rainey's Black Bottom and several more, all were filmed during and between countless surgeries and chemotherapy.
"It was the honor of his career to bring King T'Challa to life in Black Panther.
"He died in his home, with his wife and family by his side."
Article continues below advertisement
The beloved Avengers actor had kept his battle with disease private, and had not discussed his diagnosis publicly prior to his death.
Article continues below advertisement
Portraying King T'Challa in Black Panther — which was called "a defining moment for Black America" by The New York Times and "a major milestone" by Time — was a huge and long-overdue victory in the fight for representation; not only was the film the first Marvel Studios production to feature a primarily Black cast, but it also continued to break records and shatter all precedent when it was the first superhero film to receive a Best Picture nomination at the Academy Awards, and, ultimately, the ninth highest grossing film of all time.
The work that went into the film wasn't something that was lost on the late Chadwick. At the 2019 SAG Awards, where the cast took home the trophy for outstanding performance by a cast in a motion picture, he was asked by a reporter if thinks the film carries a legacy most people aren't aware of — he said:
"I would say, I don't think people truly understand the amount of detail, the amount of mastery that went into the hair and makeup, wardrobe, set design. I think there's a disconnect, maybe because it's a superhero movie, maybe because it's a Black movie, but I don't think that people understand that it's the equivalent of someone doing a period piece. It, in fact, is more difficult, because the tapestry it was being pulled from is all weaved together. The way that was actually used by the other designers . . . all of those different parts of our film, it's all weaved in a tapestry that I don't think has ever been done by another movie. You can be in the '30s. You can be in the 1800s. You can be in the 1900s. But to create an entire world from the most beautiful things from the continent and put all that together across all those lines of production and have people believe that this is one country, I don't think people have grasped the difficulty of that, and how that informs our performances, how it informs how we walk and talk and breathe in that space."
Article continues below advertisement
King T'Challa wasn't the only Black superhero that Chadwick brought to life; he also took great honor in playing icons such as Thurgood Marshall in Marshall and Jackie Robinson in 42.
Our thoughts remain with his family and loved ones during this time. In the words of the character his rep called "the honor of his career," Wakanda forever.
Rest in peace.