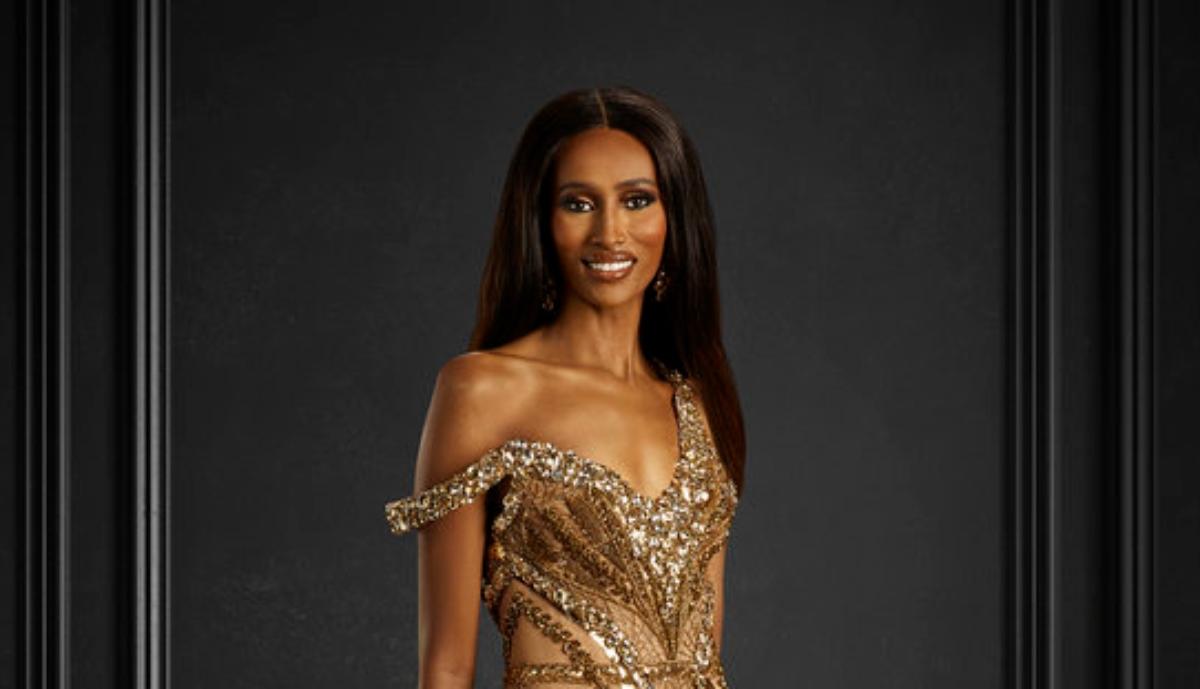 No One Seems to Know Who 'The Real Housewives of Dubai's' Chanel Ayan Is Married To
We could not be more excited for The Real Housewives franchise to go international with The Real Housewives of Dubai. When we think of Dubai, we cannot help but think of its diverse population and the incredible amount of opulence that really lends itself to this show. For better or worse, for richer or more richer, fans of the Housewives shows love watching ridiculous amounts of money being spent.
Article continues below advertisement
Leading up to the series premiere on June 1, we've gotten little intros to the new housewives. And the one who stood out to us the most was model-turned-businesswoman Chanel Ayan. Obviously, Chanel is beautiful but she's also bringing a real wicked sense of humor that's often required to break up some very tense situations on these shows.
But one thing we can't seem to get a handle on is Chanel's partner. Who is Chanel Ayan's husband? Here's what we know.
Article continues below advertisement
Who is Chanel Ayan's husband?
According to all three publications, Chanel is married to a man named Luca Salves. Bustle claims the two "met and fell in love when she was starring in campaigns and photo shoots in Brazil." First, they moved to the United States where he is from, Idaho to be exact (if Bustle is to be believed), then eventually ended up in Dubai. Clearly we should see if Chanel follows a Luca Salves on Instagram. Guess what? She does.
Article continues below advertisement
So, we popped over to his Instagram and paused. Nowadays Instagram filters make it next to impossible to accurately judge the ages of some people, but this person does not look like he could be married for 22 years. In fact, Luca looks like he's only been alive for a little more than 22 years. While there are photos of the two of them on his profile, this looks more like a friendship. Especially the part where Chanel writes "Gorgeous miss you, bestie" under this post.
Article continues below advertisement
No really, who is Chanel Ayan's husband?
In an October 2019 interview with the Nigerian Tribune, Chanel revealed a bit more about her husband.
"I'm married and I'm very proud of that because it was my first love and the only person I have ever been with," she shared. "I met him when I was 17, he was 22, and we got married and have been living together for 20 years." The two share a son name Taj, who Chanel affectionately refers to as Cookie. Like his mother, Taj is a model.
In the Nigerian Tribune piece, we still don't learn anything about Chanel's husband. She pivots over to the idea that most people who work as models find it difficult to settle down. Chanel even describes the simplicity of her 15-guest wedding, going so far as to mention her $20 dress. The mystery continues.
Article continues below advertisement
On May 17, Bravo released a first look at The Real Housewives of Dubai. In it, we learn that sadly Chanel was so horribly beaten by her father that she didn't know what love was until she met Chris. She then gestures to a man next to her. We finally see Chris and we learn something both heartbreaking and uplifting about Chanel and her relationship. Hopefully more will be revealed (in a healthy fashion) during the series.
The Real Housewives of Dubai airs on Wednesdays at 9 pm EST on Bravo.