How Old Is Charlie Gillespie aka Luke From 'Julie and the Phantoms'?
Charlie Gillespie is one of the actors starring in the Netflix dramedy, 'Julie and the Phantoms.' Details on his career, age, and personal life.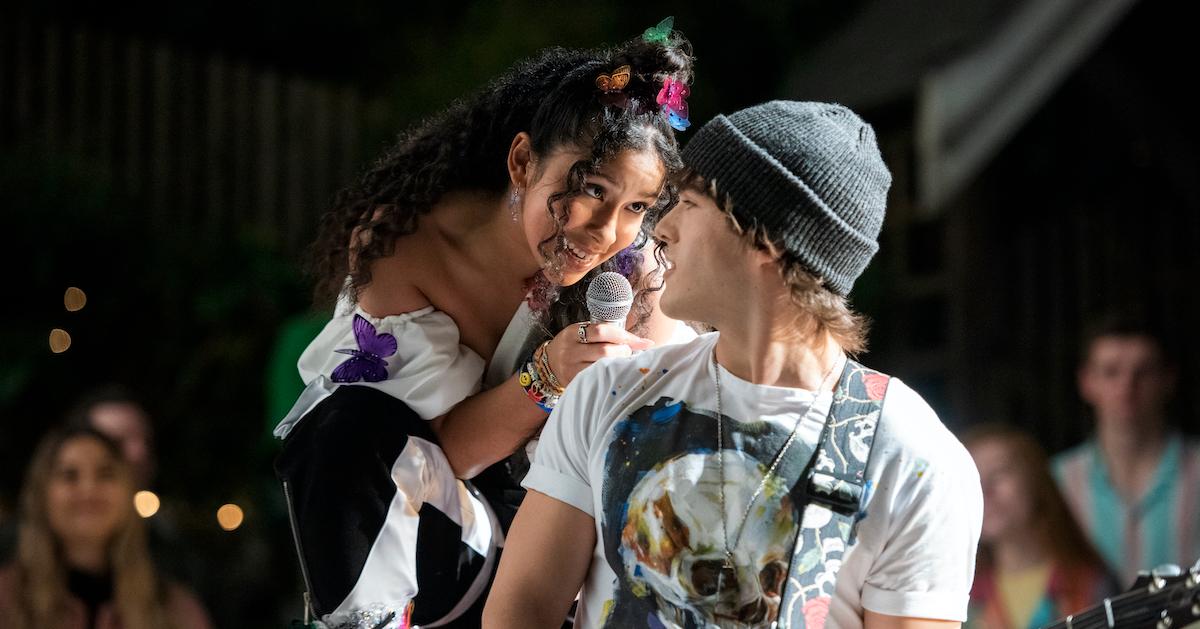 Netflix's Julie and the Phantoms adds a whole new layer to what it means to ghost someone.
The series centers around high school student Julie (Madison Reyes), who has struggled to create music following her mom's death. Just when she thinks that inspiration will never strike again, the ghosts of three boy band members (Charlie Gillespie, Jeremy Shada, and Owen Patrick Joyner) appear. Though they passed away in 1995, they're able to convince Julie to form a group, and to get back into music.
Article continues below advertisement
The teen drama is based on the 2011 Brazilian series Julie e os Fantasmas. It's directed by Kenny Ortega of High School Musical fame, meaning that there will be no shortage of catchy songs, fun dance moves, and star-crossed romances. One of these connections is between Julie and Luke (Charlie Gillespie), which poses more than one issue, because he isn't alive.
Who is Charlie Gillespie? Keep reading to find out what else you've seen him in before, and for details on his age and personal life.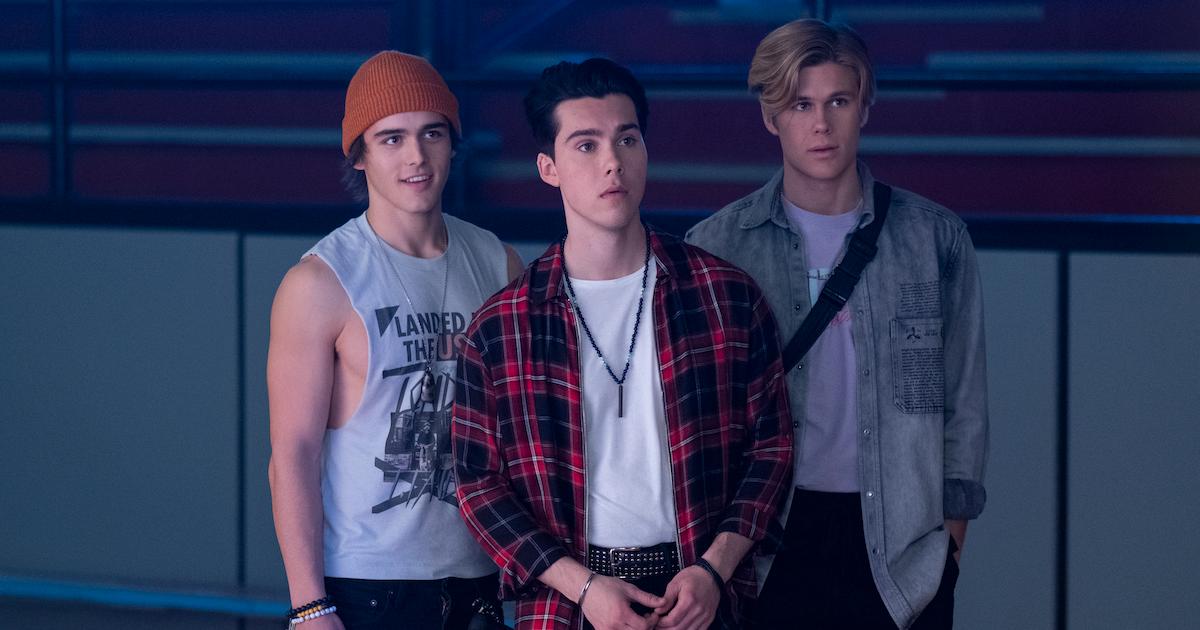 Article continues below advertisement
What is Charlie Gillespie's age? What else has he starred in?
The Netflix actor was born in 1998, and he is French Canadian. He celebrated his 22nd birthday on Aug. 26, 2020, and he received a slew of birthday tributes. One notable one was from his Julie and the Phantoms director, Kenny Ortega.
"Happy Birthday Charlie‼️ What a magnificent year it has been coming to know you, and work with you. You bring a light into this world! God Bless your Ever Luvin' Heart," he wrote on Instagram, along with a photo of Charlie.
While Julie and the Phantoms will likely be considered Charlie's breakout role, it is, by no means, his first acting gig. His first credit was as Tiger in the 2014 Canadian film The Outlaw League. He also showed off his skills in one episode of the French Canadian talent series Galala in 2015.
Article continues below advertisement
His foray into teen shows was as Oliver in two 2017 episodes of the Degrassi reboot for Netflix, Degrassi: Next Class. In that same year, he played Marcus in one episode of the Canadian dance drama The Next Step.
Charlie's initial regular series role was playing Brody Johnson on the first and only season of 2nd Generation.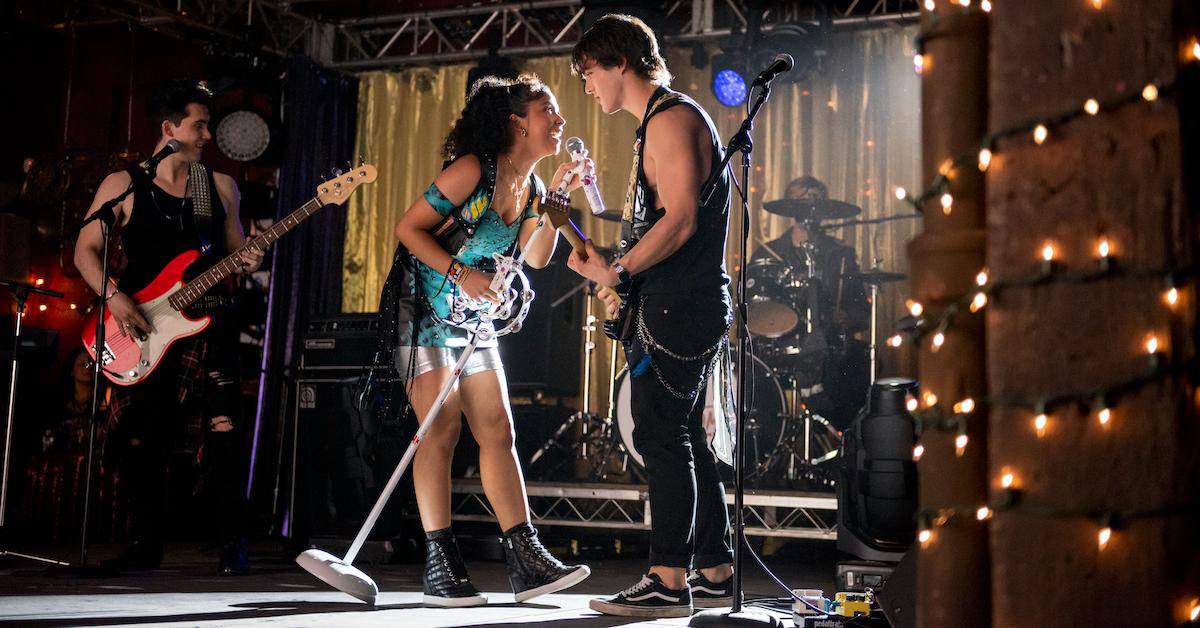 Article continues below advertisement
Aside from his new Netflix show, Charlie is likely best known for his two-episode appearance on the Charmed reboot. He had a two-episode arc as Brian on the first season of the witch show reboot. Brian was the ex-boyfriend of Maggie Vera (Sarah Jeffery).
His other credits include the 2019 film The Rest of Us, which also starred Heather Graham and Jodi Balfour, and the 2020 movie Runt, which was late actor Cameron Boyce's last big screen credit.
Does Charlie Gillespie have a girlfriend?
The singing, acting, and dancing triple threat has not posted any photos on Instagram with someone special. It appears as if Charlie is single, but he could also be keeping his personal life private.
One of his Julie and the Phantoms co-stars and bandmates is officially off the market. Jeremy Shada, who plays Reggie, walked down the aisle with Carolynn Rowland Shada in March of 2020.
Article continues below advertisement
Charlie and his co-stars Owen Joyner and Tori Caro were present at the 23-year-old's wedding, as was director Kenny Ortega.
Season 1 of Julie and the Phantoms is now available to stream on Netflix.