Charlie Puth Talks How TikTok Inspired His New Album and Separating Himself From "Draining" People (EXCLUSIVE)
Charlie Puth, who partnered with Frito-Lay for their Super Bowl commercial, spoke with 'Distractify' about how TikTok influenced his new album and more.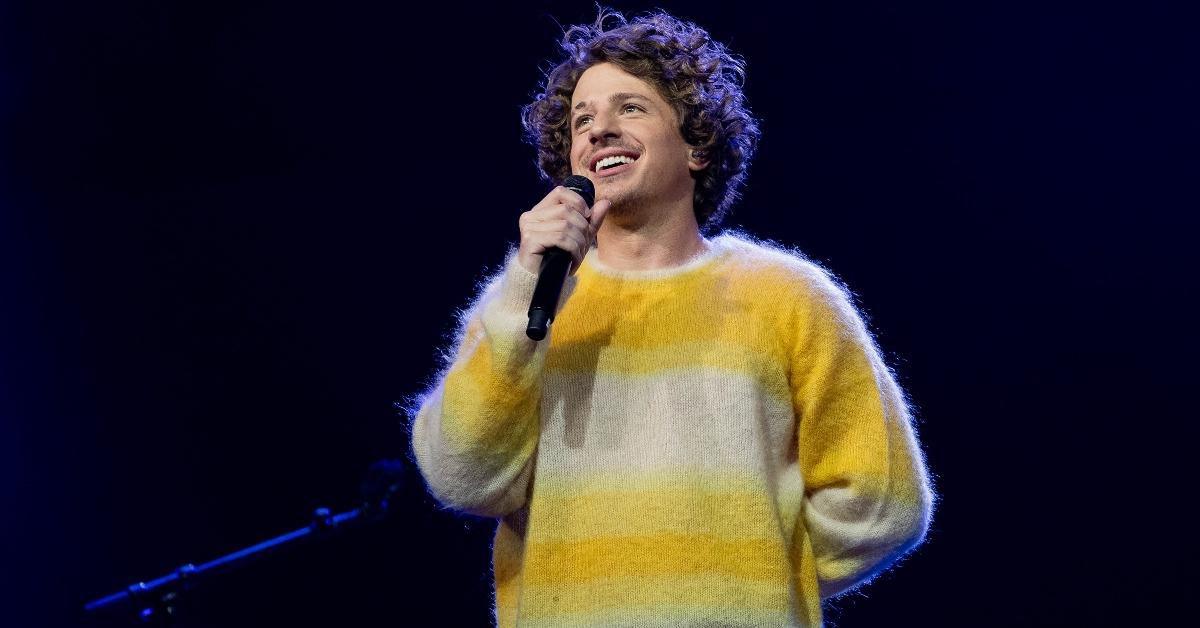 Though it may seem a bit unconventional for a Grammy-nominated artist to create the majority of their album on the popular social media app TikTok, singer-songwriter Charlie Puth did just that.
The chart-topping Billboard artist decided to carve a new path and lean into what he loves doing: finding unique sounds and embedding those odd sound-effects into a smash hit.
Article continues below advertisement
It seems a light switch went off in Charlie's head during the pandemic, as he began showcasing his process for creating music to his 15.4 million TikTok fans, which eventually led to crafting the majority of his self-titled album Charlie on the social media platform.
"I downloaded the app in December of 2019, and I just fell in love with how vulnerable and goofy and unpolished things were," Charlie told Distractify while promoting his Frito-Lay Super Bowl commercial for their "Unleash Your Flamin' Hot" campaign. "I love when people show their true, authentic selves, and I believe when I show my true authentic self and my music, I don't have to put on a front or anything," the musician shared.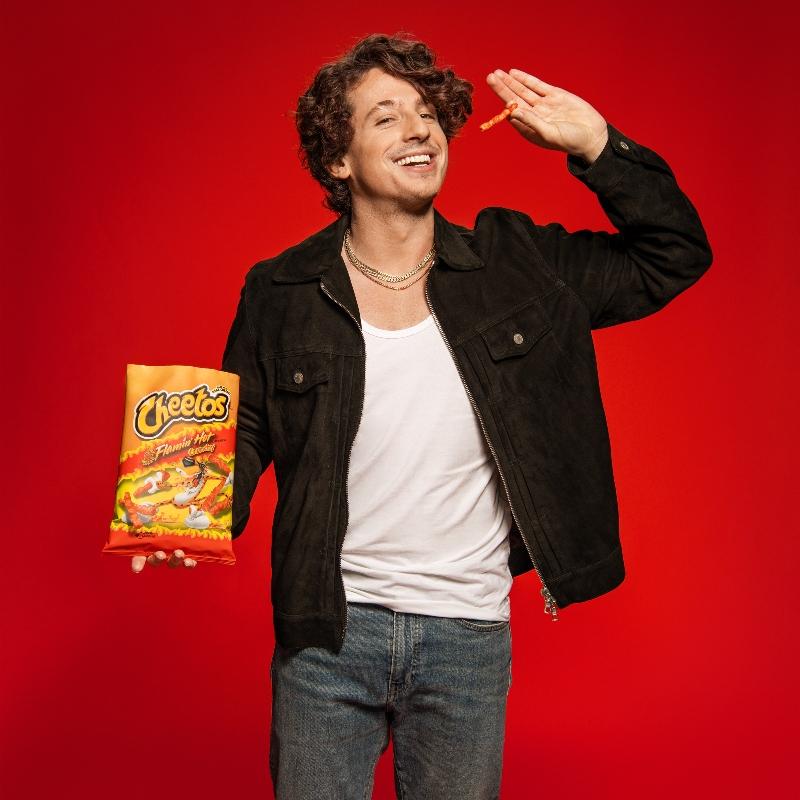 Article continues below advertisement
With a legion of Charlie stans already hypnotized by his debut single "Light Switch," the singer opened up exclusively to Distractify about finding inspiration for his new album, surrounding himself with the right people, and more.
Charlie Puth opens up about how TikTok inspired his new album "Charlie."
"TikTok really kind of helped me open up musically ... and I never thought that an app would do that," Charlie told us about being inspired to put out music on the platform and share the majority of the details prior to the album's release.
"I'm basically oversharing," he laughed. "People have heard maybe 70% of the album already teased on TikTok."
Article continues below advertisement
Compared to his former projects, Charlie told us that he feels more connected with his fans because he doesn't think there has been an artist that has just "given away all the work before it comes out." Adding, "But when you do that, you give your audience a way to connect early to the music, especially on a songwriting level. So that's super different."
Additionally, Charlie is "sonically" trying to push himself, and even joked that he may need "several towels to wipe the sweat off" his face when he's performing some of the "incredibly fast" tracks live.
Article continues below advertisement
Charlie Puth says he separated himself from people that were "draining."
In an interview with Apple Music's Zane Lowe, Charlie opened up about not liking the music he put out in 2019 and feeling like he was "pretending to be a cool guy."
When asked if he felt pressured to please the label or make songs for the charts, Charlie told Distractify that he "definitely fell into the trap of trying to hit those numbers," adding, "I wasn't surrounding myself with the right people, they were kind of just like draining me and just sucking every little last bit of kind of musical confidence that I had."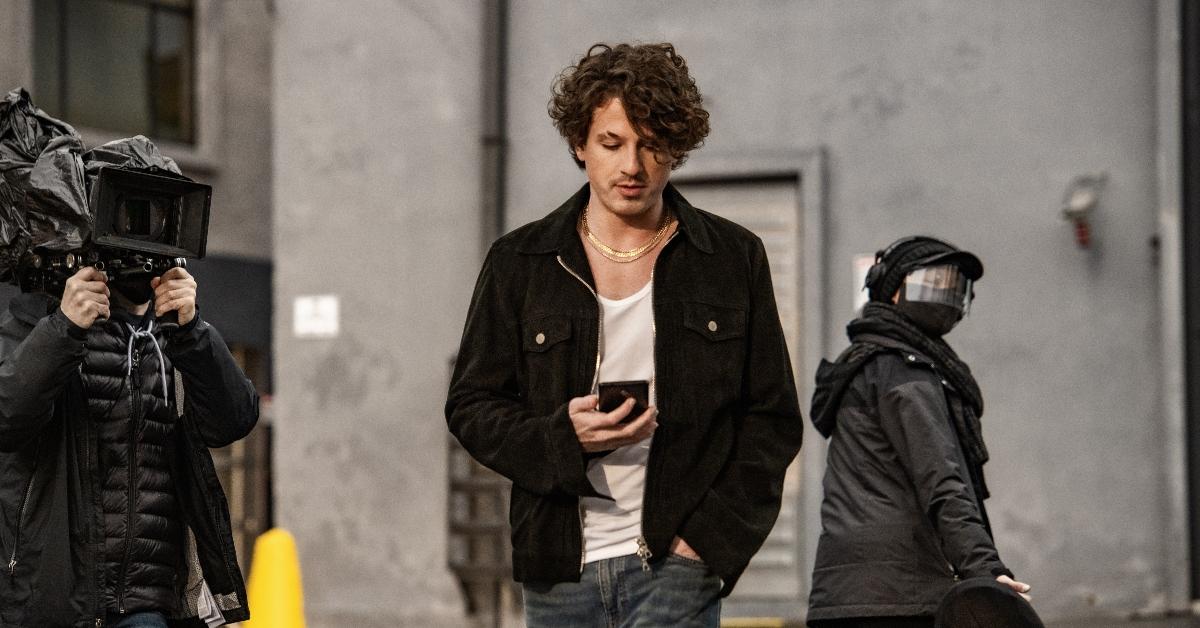 Article continues below advertisement
"I left that group of people and then met a new group of people, a much smaller circle," he continued. "When I say 'new,' it was the original group of people. And it was just a match made in heaven, just like it was in the very beginning. There is no creative direction with me, Charlie, that's that's why I'm calling the album Charlie. I just I don't know how to be anything else."
Well, when he's not just being "Charlie," the singer stepped into the shoes paws of a beatboxing fox for Flamin' Hot Cheetos' Super Bowl spot, which also features Megan Thee Stallion.
"I did all the sounds and everything. It was an unusual process this time," he said told us. "Now animals were going to be doing it. And all I had to do was be myself, aka the 'Beatbox Fox.'"