It appears Chase Chrisley is indeed single again.
The Chrisley Knows Best star was dating girlfriend Lindsey Merrick during the fall of 2018 but fans on social media have speculated that the pair have gone their separate ways.
Fans of the reality star were first introduced to Lindsey via patriarch Todd Chrisley's Instagram.
"This just makes me smile, I'm so thrilled to formally introduce to the world one of the sweetest souls around," Todd captioned a photo of his son and Lindsey back in December. "We are so blessed to have this young lady [in Chase's] life, we love you sweet girl."
We were definitely shocked that Lindsey received Todd's seal of approval, as Chase's former girlfriend was not as lucky. During an episode of the USA Network show — that aired in May — viewers listened in as Todd tried to comfort his son during his breakup with longtime girlfriend Brooke Noury.
However, during a one-on-one interview, the reality star dad revealed: "If I don't like ya, I don't like ya. But my child, Chase, is brokenhearted over the fact that he's single from someone that none of us like. I'm not going to lie to you, that gives me great comfort."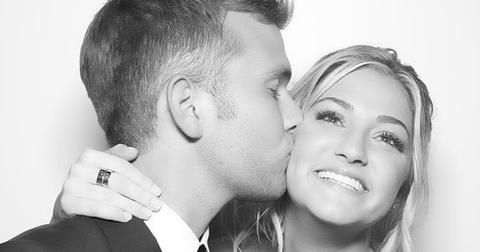 Though Chase's dad certainly seemed to approve of Lindsey, the couple appears to have called it quits.
So why did Chase and Lindsey break up?
The biggest clue is the fact that the pair no longer follows one another on Instagram.
And, if you're not familiar with millennial lingo, yes, that is a BIG deal. Not following your boyfriend/girlfriend on social media is a huge red flag that you are no longer together. I mean, who wants to see their ex randomly pop up on the 'Gram? Thank you, next.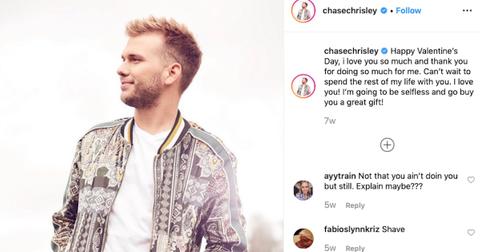 Fans also noticed that Chase posted that he was alone on Valentine's Day, captioning a photo of himself, "Happy Valentine's Day, I love you so much and thank you for doing so much for me. Can't wait to spend the rest of my life with you. I love you! I'm going to be selfless and go buy you a great gift!"
No mention of Lindsey was made. As for Lindsey, she posted a cryptic message on Instagram to ring in her V-day, which read: "Be soft. Do not let the world make you hard. Do not let pain make you hate. Do not let the bitterness steal your sweetness."
While neither has spoken out publicly to confirm the break up, the two appeared to have moved on.
Chase Chrisley's dad addresses those gay rumors...
Viewers have constantly trolled Todd over his sexuality, claiming he was in the closet. However, after years of gay rumors surrounding the reality star, he is not fazed by other people's opinions.
"In order for it to disappoint me, it would mean that I don't agree with someone being gay," the 50-year-old said in an interview with The Domenick Nati Show in 2017. "I don't believe that's a choice that you make. I believe that you are the way that God has made you."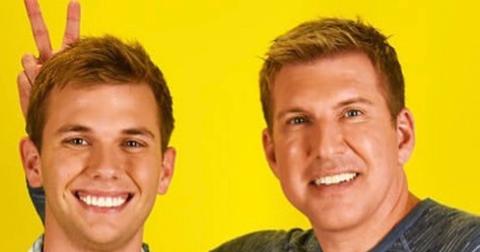 He added: "I'm flattered that people think I can get laid on both ends. So, that doesn't bother me. And my wife certainly is flattered that as many men want her husband as there are women. With that being said, I'm never going to have a drought. You on the other hand might. But Todd will never have a drought."
For now, Todd continues to shoot down rumors of his sexuality, and send his kids off to La La Land.
In the spinoff series, Growing Up Chrisley, Chase and his big sister Savannah head off to Los Angeles to pursue their dreams. The series will follow the siblings as they try to navigate the treacherous waters of Hollywood, with their dad still watching their every move.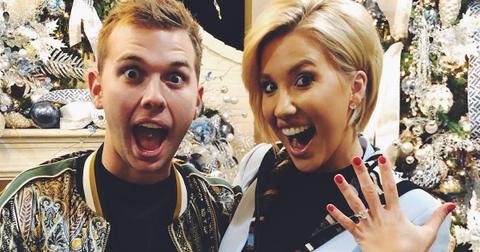 Catch new episodes of Growing Up Chrisley on Tuesdays at 10 p.m. ET on USA Network.