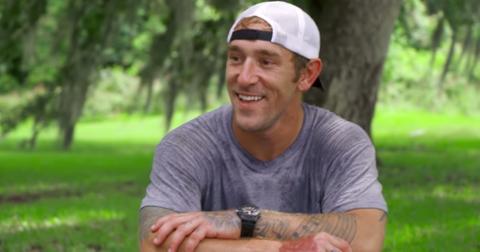 Chase Landry Is a Restaurateur, Bike Collector, and the Star of 'Swamp People'
By Leila Kozma

Mar. 26 2020, Published 6:29 p.m. ET
Swamp People plunges us into a strange world where alligator hunting is the only means of attaining significant material wealth. At the focal point of the show is the Landry family, whose male members all made a successful career as hunters.Troy, Jacob, and Chase Landry possess incredible technical skills, but it's their unexpected mishaps, gaffes, and bizarre slip-ups that keep viewers coming back for more.
Article continues below advertisement
Chase Landry has been a core cast member of 'Swamp People' since the very beginnings.
Chase Landry is one of the most knowledgeable alligator hunters to have ever appeared on mainstream television. Born into a family of French Canadian refugees, he was raised by a community of men deeply passionate about alligator hunting.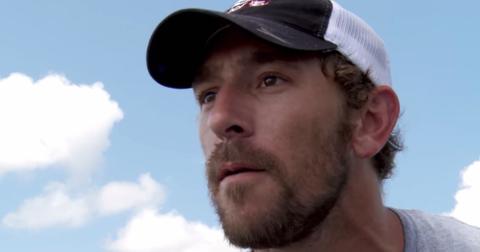 Article continues below advertisement
Just like the rest of his family, Chase is unceasingly enthusiastic about gator hunting. While this allowed him to earn some mind-blowing life experiences — alongside the ability to forge even closer bonds with his old man, Troy — it also got him into some trouble in the past.
According to Pop Culture, the devoted gator hunter got himself into a good bit of legal trouble on at least one occasion. As the outlet reveals, Chase attempted to attack a shrimp boat that was approaching his vessel at a rapid speed. Too overwhelmed by fear, the 30-year-old decided to open fire and shoot at the fast-nearing boat. Unfortunately, he hit the target straight away.
Article continues below advertisement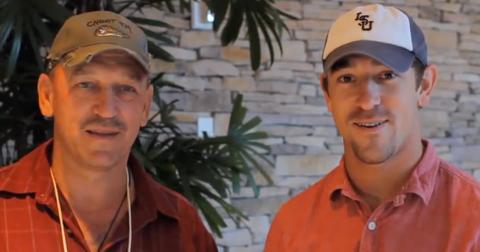 The foolish accident escalated into a legal conflict. Chase's trial was set to begin on Dec. 7, 2017. However, as Pop Culture reveals, the hunting enthusiast failed to show up to the court case — which only led to further legal complications. Eventually, the Louisiana police had to issue an arrest warrant. The conflict was swept under the rug relatively swiftly.
Article continues below advertisement
The incident didn't taint Chase's reputation. In fact, he enjoys a great deal of popularity among the viewers of Swamp People.
"Is Chase Landry single though? #SwampPeople I'll go to Louisiana right now!" wrote one person on Twitter.
"honestly i wish y'all had someone who brought you as much happiness as chase landry brings me. you don't like it? unfollow. block. idec," tweeted another.
So, how much is Chase Landry's net worth?
In accord with the family tradition, Chase spends every September on the Belle River — the river flowing through Pierre Part, La. — in search of the next big prey. However, unlike most of his family members, Chase has alternative sources of income as well. According to TV Show Stars, he used some of his income to start a casual eatery, the aptly named Chasin' Tails. He also owns a gas station, the outlet notes.
Article continues below advertisement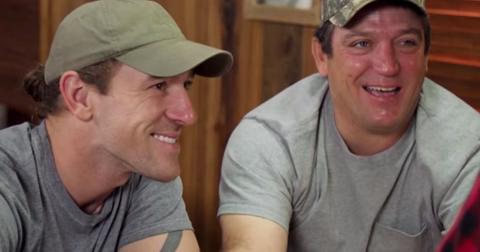 Chase is known for his great taste in exquisitely-crafted musical instruments and beautiful bikes. He is also interested in tattoos — and he has some sensational designs to prove it.
Article continues below advertisement
According to some sources, Chase earns around $3000 per episode. However, there are some disputes about how much his net worth could entail. According to TV Show Stars, it should be around $400,000. Somewhat contradictorily, an article by TV Show Casts estimates that his net worth would amount to about $200,000.
Catch new episodes of Swamp People every Thursday at 9 p.m. ET on History Channel.