Cheesecake Factory Accused of "Exploitation", Former Worker Shares "Fascist" Contract
A TikTok-er delineated why they decided to turn down a job at the Cheesecake Factory and it's because of the brand's worker agreement.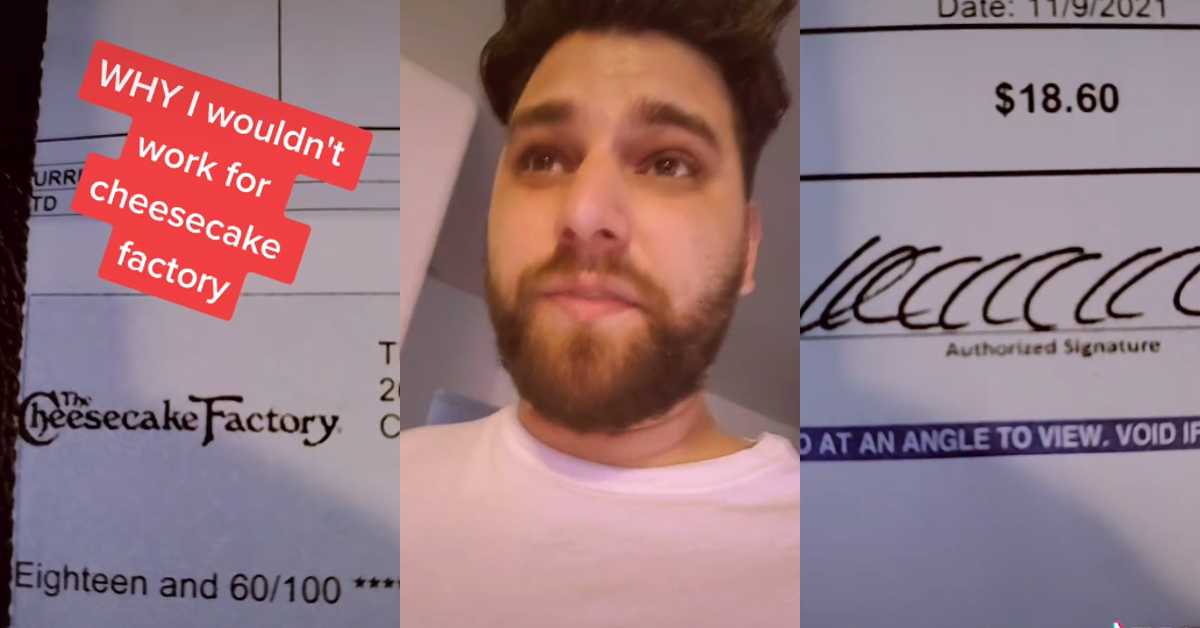 After the COVID-19 outbreak, there have been a lot of thought-pieces delving into the subject of why people don't want to work. There's a strong argument to be made that businesses can most certainly pay their employees more money for their labor, and that the reason why so many are outright refusing to work for lower wages is because they're fed up.
Article continues below advertisement
Which is what TikTok-er Austin Newtoff is saying is the case with The Cheesecake Factory. Now you might know the establishment for its A Song of Ice and Fire sized menu, its tantalizing selection of desserts, and its weird Vegas/Ancient Egypt inspired decor, but according to Austin, its employee contract features some shady bits that make working there feel pretty exploitative.
Article continues below advertisement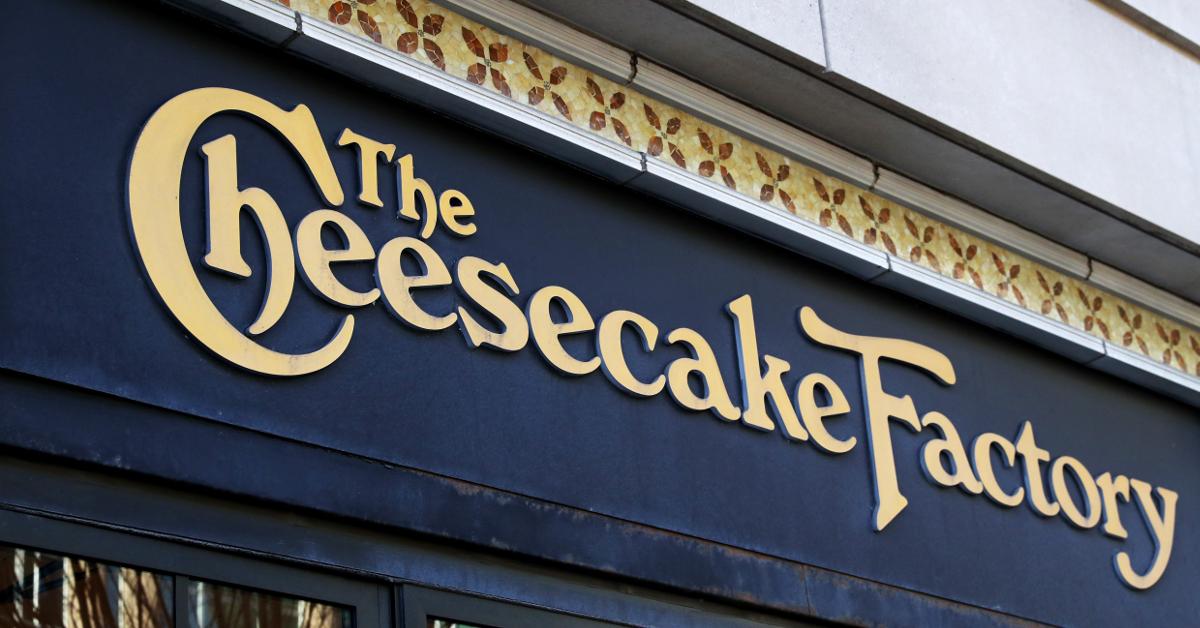 Austin says that he was offered a job at one of the chain's locations but ultimately decided to turn it down after reading through the agreement.
What did Austin find so amiss about the contract? Well, the fact that contained a mandatory arbitration clause that says workers may face termination if they don't report any issues they've had with customers with a member of management first before going to the police.
Article continues below advertisement
That includes discrimination or harassment. So let's say me, a hairy, ample-bottomed Eastern European male gets slapped on the butt and called an Olive Gobbler while bringing someone a Bang Bang Chicken and Shrimp, I have to tell my manager before calling the police and saying I was sexually harassed. I'd probably leave out the Olive Gobbler comment because I do love me some Olives.
Article continues below advertisement

What Austin also found troubling was a particular clause pertaining to employee social media accounts, which means that The Cheesecake Factory has the right to visit any online social handles you have and sell your personal information to third-parties. So for the opportunity to collect tips from diners and learn everything you can about one of the largest menus known to mankind, you have to give The C.F. the right to profit off of your personal data.
Mr. Krabs would be proud.
Article continues below advertisement

Austin said in the video, "I've been in this industry a long time, I've seen a lot of houses, I've seen a lot of stuff. I have never seen anything like that. They try to hide it in the verbiage that is for the best experience for you at the Cheesecake Factory for them to help you with your experience, but they're cashing a check on top of you based on the information you're feeding them."
Article continues below advertisement

Newtoff added that he has 10 years of professional cooking experience and four years in management and was looking to work at The Cheesecake Factory to supplement his income, and that clauses like the one he came across in the employee packet were unlike anything he'd ever seen before.
Article continues below advertisement

A bunch of folks who chirped in the comments also mentioned that they thought the clauses seemed bizarre too, but sadly, they were par the course for the restaurant industry: "Former HR Worker It's never in the interest of the employees. To the company all employees are replaceable. We mean nothing to them," @ankh.soundsasmr wrote.
Article continues below advertisement

Another user, @ipyree penned, "A lot of companies do this. It's really sus."
There were also other people who stated that arbitration clauses were extremely common in many workplaces, "Arbitration is in literally every contractual agreement you enter/sign. Read any terms of service for any online platform you use. Always there."
Article continues below advertisement

The Daily Dot spoke with a representative from The Cheesecake Factory who replied to Austin's claims, "The company's social media policy does not require staff members to waive their rights or to give up their passwords. We do not sell our staff members' personal information nor do we proactively monitor their personal social media pages.While our staff members do sign arbitration agreements, our arbitration agreements specifically exclude certain claims that are not legally subject to arbitration."