TikToker "Pranks" Waiter by Canceling Order Right as They Bring out Their Food
A TikTok user has ruffled a bunch of people's feathers after posting a video of them "pranking" a Texas Roadhouse waiter. Details below.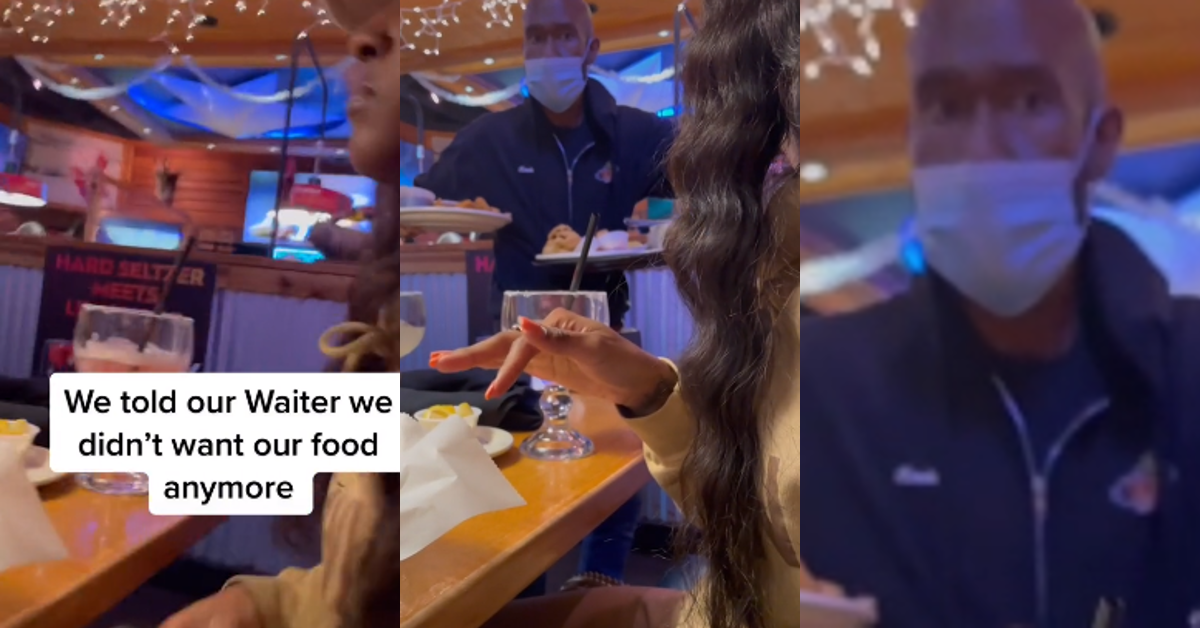 Working in the foodservice industry can often be a thankless job. There's a reason why so many influencers who want to flaunt how generous they are leave such sizable tips for restaurant workers and then record their tearful reactions. It's because servers come across some truly awful people during the course of their shifts.
Article continues below advertisement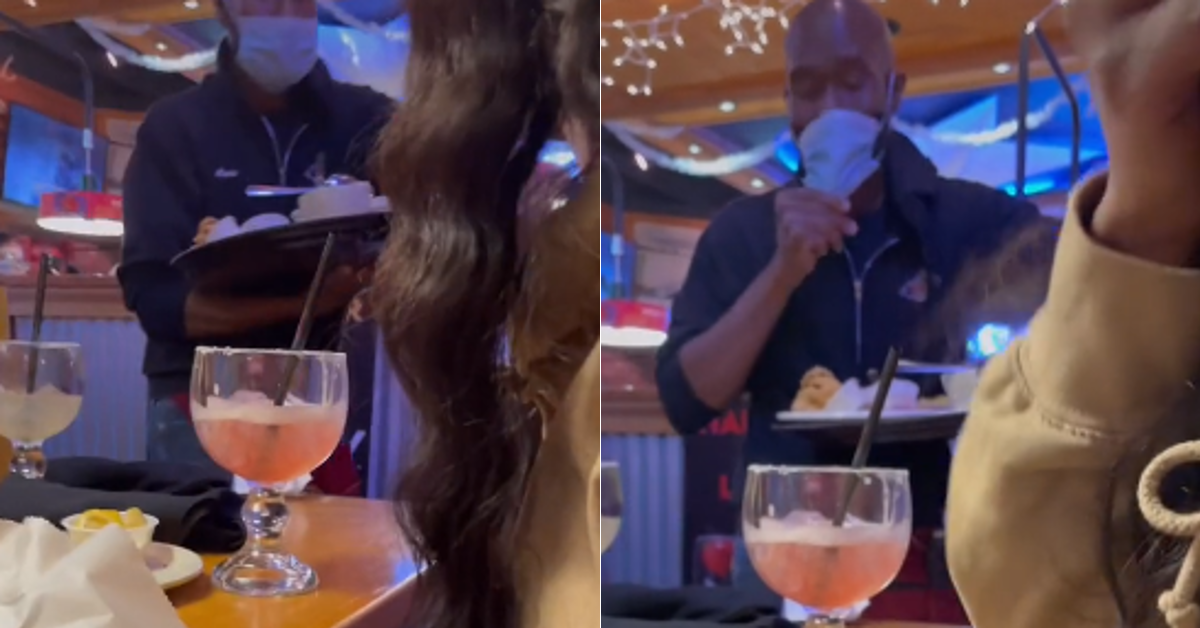 Article continues below advertisement
A recent TikTok "prank" video has caused an uproar because some people think the server in it was treated terribly. TikTok user @nunie.b shared a clip of her having a meal at a Texas Roadhouse location in Madison Heights, a neighborhood right outside of Detroit.
In the clip, she wrote, "We told our waiter we didn't want our food anymore." In the clip, a woman can be seen talking to the waiter as her table's food is coming out and telling him, "You know what, Kevin? I think we just gonna cancel everything because we're kinda full off the bread."
The waiter freezes in place.
Article continues below advertisement
"You're joking, right? You gotta be joking, right?" he says. The woman in the clip starts laughing, and that's when the waiter begins to relax. "Y'all don't know, I have customers sometimes," he says as the video finishes.
Article continues below advertisement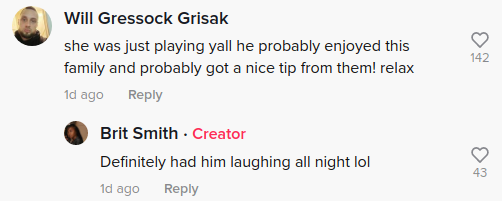 There were many who thought that the joke was just an innocent prank, but an overwhelming number of responses indicated that the woman's joke was uncalled for and that it was disrespectful to the foodservice worker.
One commenter remarked, "[I don't know] why people think servers are there to humor them."
Article continues below advertisement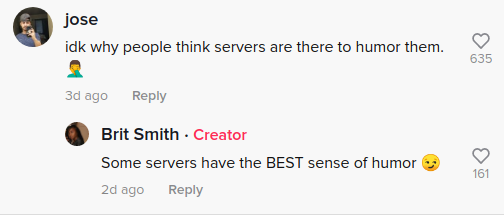 Another wrote, "Some people need to find another way to entertain themselves and let these people work stress-free." While others were a little pithier in their criticisms: "Not funny."
Article continues below advertisement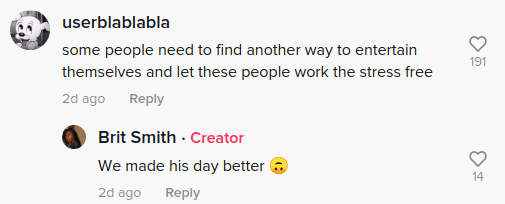 @nunie.b replied to several of the comments on her post, stating that the joke made Kevin's day "better" and that he was a "good sport" about the joke. She also praised him for having a good sense of humor as well.
Article continues below advertisement
Other folks even recognized the waiter and said that they had been to that specific Texas Roadhouse and were served by him, @nunie.b responded to those comments and added that he was a "very sweet man" and from the way he took the joke in stride, it seems like she's right.

What do you think? Was the TikToker out of pocket for joking around with Kevin like that? Or are the commenters just being too sensitive about the entire thing?