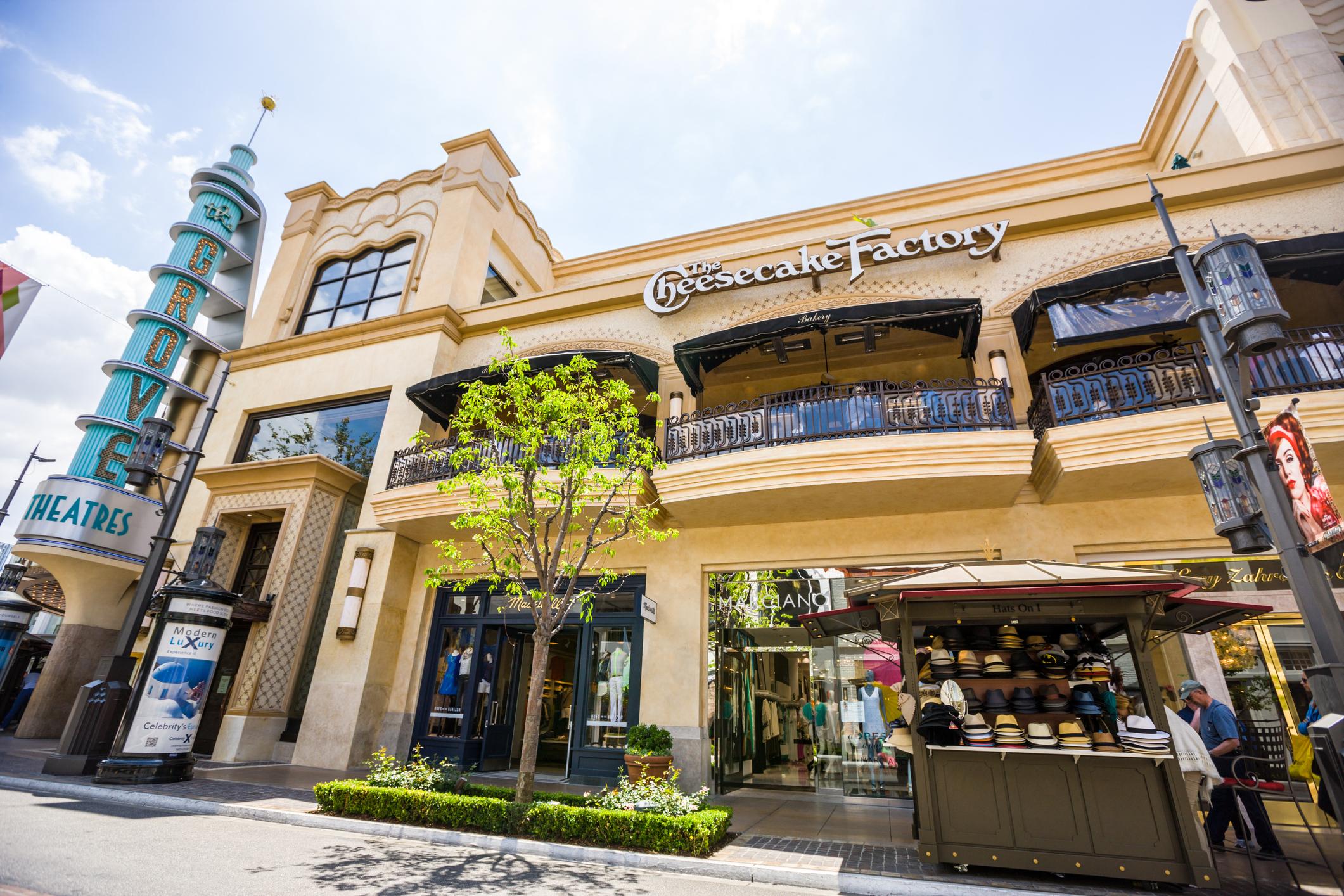 The Cheesecake Factory Is Refusing to Pay Rent and the Internet Is Here for It
There's no denying that businesses have been hit hard since the COVID-19 pandemic started. The U.S. is facing an unemployment rate unlike anything we've seen in recent history. Businesses are closing their doors, some for the time being, others permanently. One of the (many) big questions that remains on people's minds is: what about rent?
Article continues below advertisement
For those who are facing unemployment right now, it's a frightening question. And for many businesses, the question remains with them as well. If the business isn't fully operational, how can they afford to pay rent on their business's location? Well, according to The Cheesecake Factory, the answer is: you don't.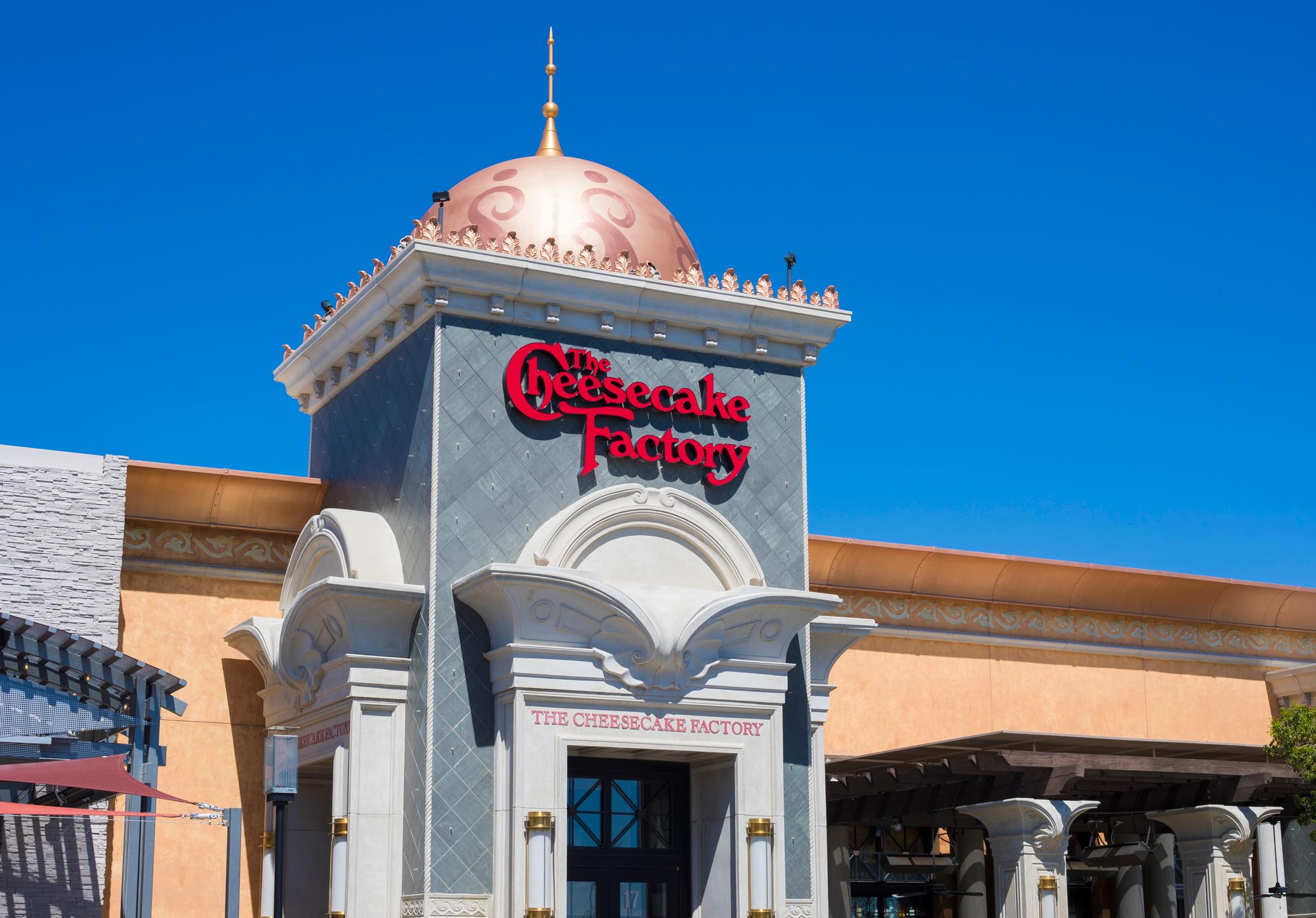 Article continues below advertisement
The Cheesecake Factory is refusing to pay rent on their locations throughout the U.S.
We know we live in strange times when a massive chain like The Cheesecake Factory says that they physically can't pay rent and won't be paying it come April 1. According to a letter written by the chain's CEO, David Overton, as replicated by Eater, the decrease in restaurant traffic has depleted their cash flow so much that they cannot afford rent at this time.
"We are sincerely concerned for everyone who has been impacted by the coronavirus(COVID-19). As you know from news reports, we have had to close numerous restaurants in order to comply with emergency governmental restrictions. In some locations we are only allowed to provide delivery and to-go orders; in other locations we are required to totally close," he began the letter.
To comply with government regulations, David had to close 27 The Cheesecake Factory-owned restaurants.
Article continues below advertisement
"This situation is unprecedented and rapidly evolving," he continued. "The severe decrease in restaurant traffic has severely decreased our cash flow and inflicted a tremendous financial blow to our business. Due to these extraordinary events, I am asking for your patience and, frankly, your help. Unfortunately, I must let you know that The Cheesecake Factory and its affiliated restaurant concepts will not make any of their rent payments for the month of April 2020."
Article continues below advertisement
"Please understand that we do not take this action or make this decision lightly, and while we hope to resume our rent payments as soon as reasonably possible, we simply cannot predict the extent or the duration of the current crisis. We are continuing to evaluate the implications of this situation on our business and we realize the impact this action will have on our landlords. We appreciate our landlords' understanding given the exigency of the current situation," he wrote.
He concluded by saying, "We are following the guidance of the CDC and our local health departments and will continue to do so. We are closely monitoring developments in all the communities we serve, and we hope to resume normal operations as soon as reasonably possible. We commit to keeping you informed in furtherance of our long-standing business relationships."
Article continues below advertisement
Did The Cheesecake Factory spark a revolution?
Due to The Cheesecake Factory's letter, many are calling for a revolution. If The Cheesecake Factory can't pay rent and they decide they're not going to pay, then the rest of us who can't pay rent should take the same option. Or at least, that's what a lot of Twitter users are claiming.
Article continues below advertisement
Article continues below advertisement
Article continues below advertisement
Reportedly, however, The Cheesecake Factory is also not paying their employees.
We're sorry to burst your bubble on this one, but The Cheesecake Factory isn't making any great stand by not paying rent. They're actually not paying anyone, according to a recent Change.org petition. Started by Guillermo Flores, the petition states that "The Cheesecake Factory is not paying their employees and forcing them to file for unemployment" in the wake of the COVID-19 pandemic.
"Us employees are struggling to provide for our families to pay our bills and we are forced to stay out of work during this time. As a top 100 Forbes company they are not providing a solution to their employees, they say we are a big family but we are not being supported financially during this crisis. Although they are requiring us to use our PTO that does not change the fact that we are out of work for who knows how long," Guillermo wrote.
"I am voicing this concern amongst all hourly employees at The Cheesecake Factory cooks, servers, bussers and runners," he said.
So, David, we have to ask, you may have your businesses' rent covered, but what about your employees?