Meet Kelly Deadmon, the Actress Playing Julie on 'Chicago Fire'
What went down between Sylvie Brett and her biological mom, Julie? What's next for the two? 'Chicago Fire' fans, this article has you covered.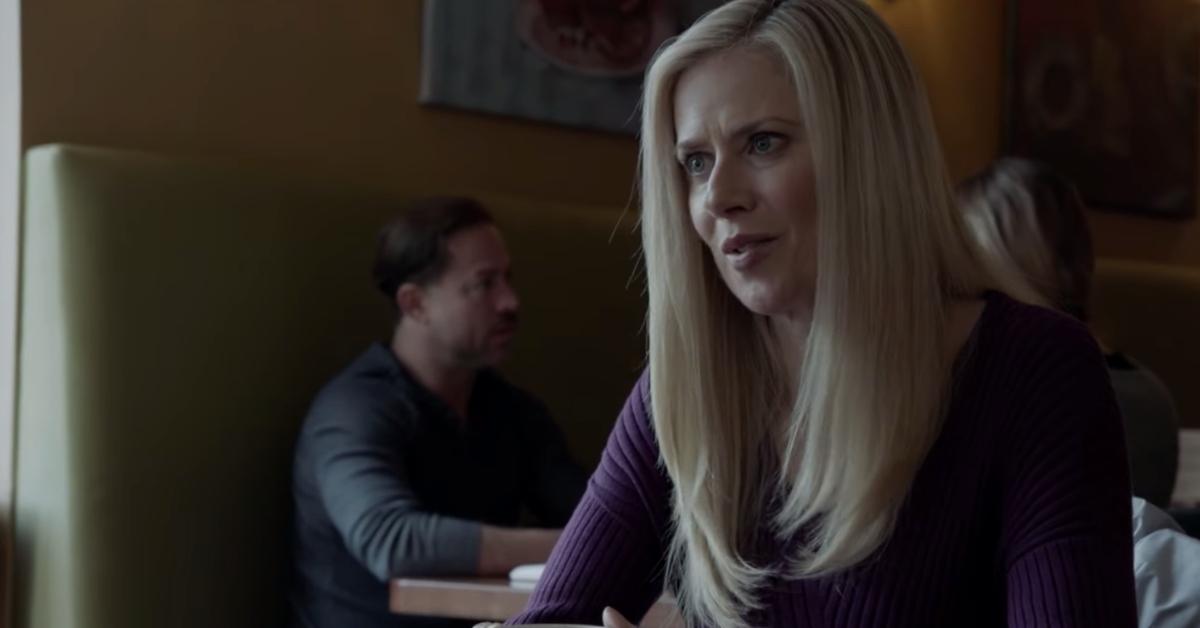 Julie (Kelly Deadmon) is one of the most divisive characters to have ever appeared on Chicago Fire.
The forty-something gave up her daughter, Sylvie Brett (Kara Killmer), for adoption right after she was born, and they haven't been in touch ever since. As the episode titled "Off the Grid" revealed, this is about to change. What's next for mother and daughter? And, what should we know about Kelly Deadmon, the actress portraying her?
Article continues below advertisement
Kelly Deadmon plays Julie, one of the newest characters to appear on 'Chicago Fire.'
Julie first reached out to Brett in an episode titled "Off the Grid," which left her daughter feeling hesitant at first. Those concerns only increased once she showed up to her house for a confab, only to be informed by Julie's partner, Scott, that her mother certainly does not live there.
Later on in the episode, we watched mother and daughter meet up at a café for the first time in decades. After a swift apology, Julie tried to get to know her daughter better, which went well, for the most part.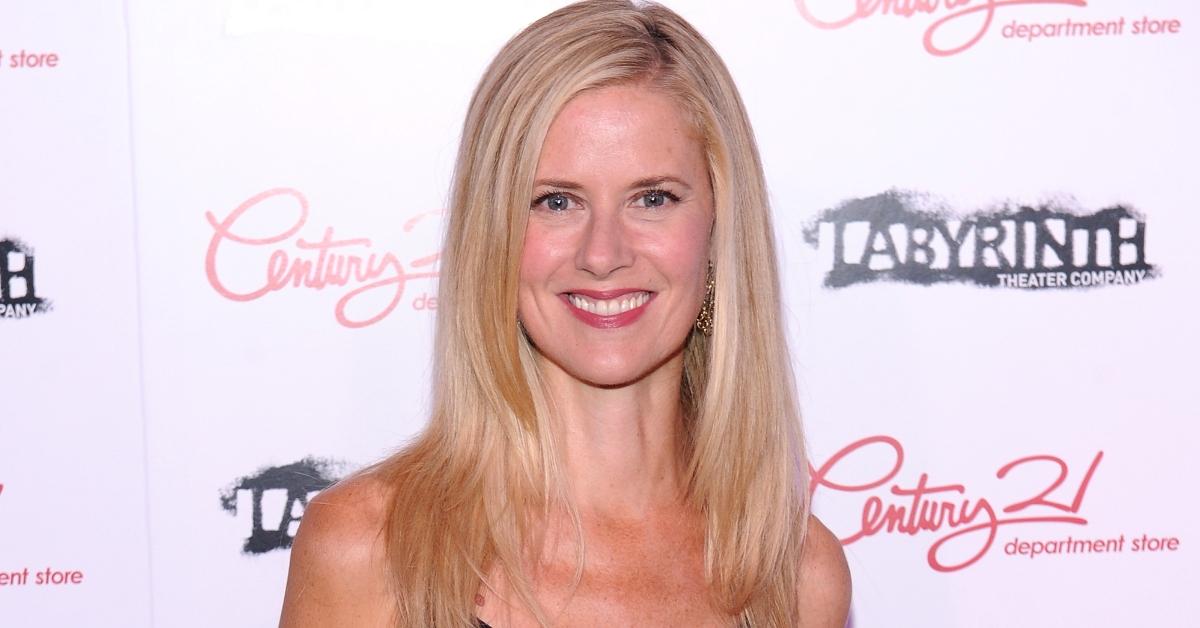 Article continues below advertisement
"The Tendency of a Drowning Victim" captured the next step in their relationship. In a heart-warming scene, we watched Julie do her best to calm down Brett and explain to her that she and her partner, Scott, have every intention to stay in Chicago permanently.
However, some viewers are still skeptical about Julie — after all, she was completely absent from her daughter's life.
"JULIE. I STILL DON'T TRUST YOU BUT THAT WAS GOLD. #ChicagoFire #Brettsey," tweeted a fan.
"Why do I have a feeling that Brett's birth mom will do something to let her down. I feel like a terrible person for saying this but it's Chicago Fire and I always think of Julie Chen saying on big brother... "Expect the unexpected." #ChicagoFire," wrote another person.
"#Brettsey !! I hope Julie won't break Sylvie's heart !!! Please don't mess with Brett !! Matt is so in love #ChicagoFire," tweeted someone else.
Article continues below advertisement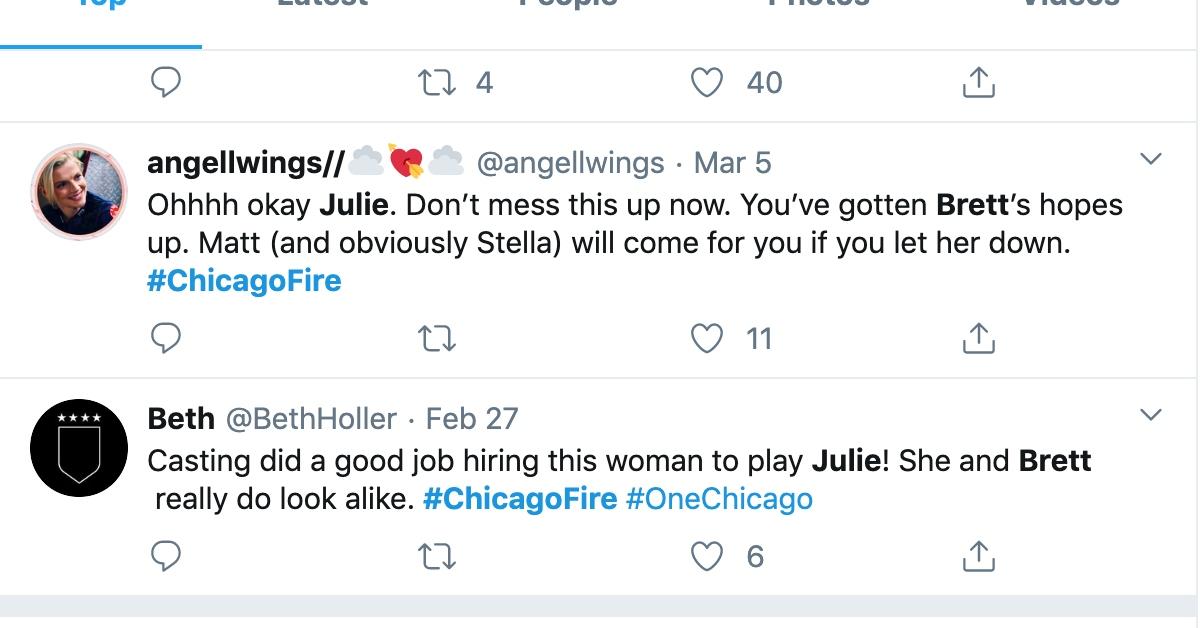 Before joining 'Chicago Fire,' Kelly appeared in shows like 'Law & Order' or 'Manifest.'
Kelly shot to fame with a brief stint on Apt. 2F, a cultic comedy series hosted by MTV. After this, the actress went on to appear in hit TV series like Ed, a comedy-drama about a failing lawyer who decides to return to his hometown in Ohio, open a new office, and reconnect with his old group of friends.
Article continues below advertisement
Throughout her decades-long career, the actress landed roles in procedural dramas ranging from Third Watch to Law & Order: Criminal Intent. In addition, she also appeared in hit series like Elementary, a 2012 adaptation of Conan Doyle's ever-popular Sherlock Holmes series featuring Lucy Liu and Jonny Lee Miller, and Manifest, a mystery drama chronicling how a group of airplane accident survivors manage to reintegrate into contemporary society after they were exposed to supernatural activities.
Catch new episodes of Chicago Fire every Wednesday at 9 p.m. ET on NBC.