Woman Says She Eats Chipotle Kid's Meal 5x a Week to Save Money
One TikToker claims she eats the kid's meal at Chipotle five times a week, and she's not alone. But do employees get annoyed making these meals?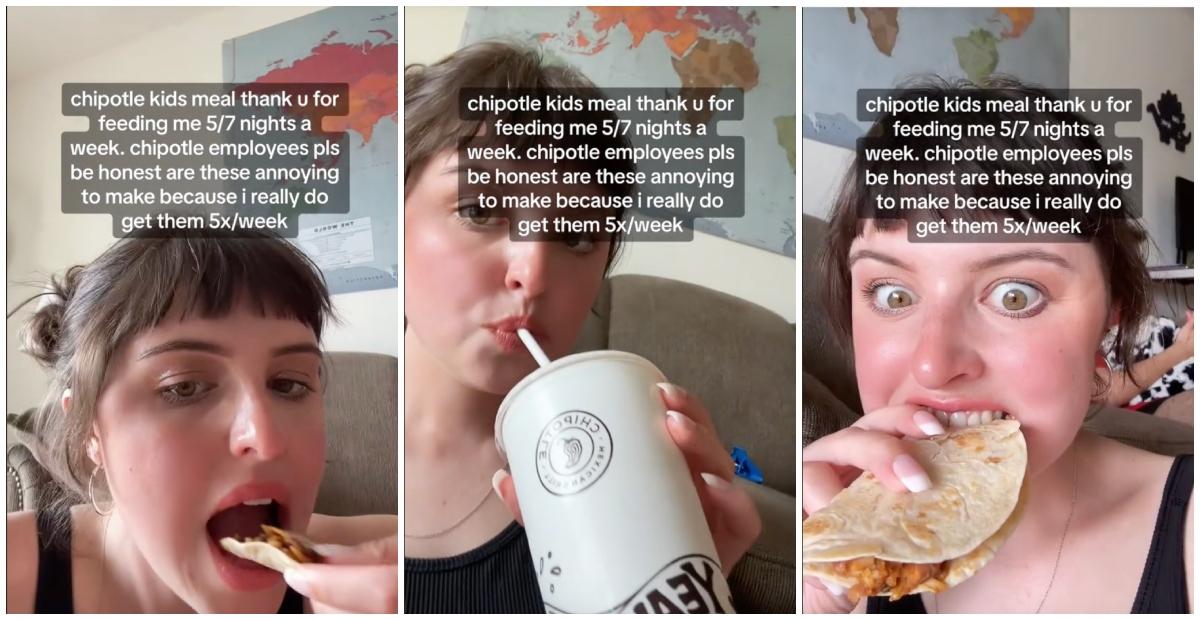 I commend all folks who come from work and then start cooking a meal. That is hard work and dedication — two things I do not know the meaning of after 6 p.m. In fact, when it comes to dinner (especially girl dinner), I refuse to do anything more than either hit "Start" on the microwave or open my wallet.
Article continues below advertisement
But obviously, buying dinner out can be costly. That is why I loved TikTok creator @fruitstick's genius dinner hack, which is both affordable and requires no kitchen work.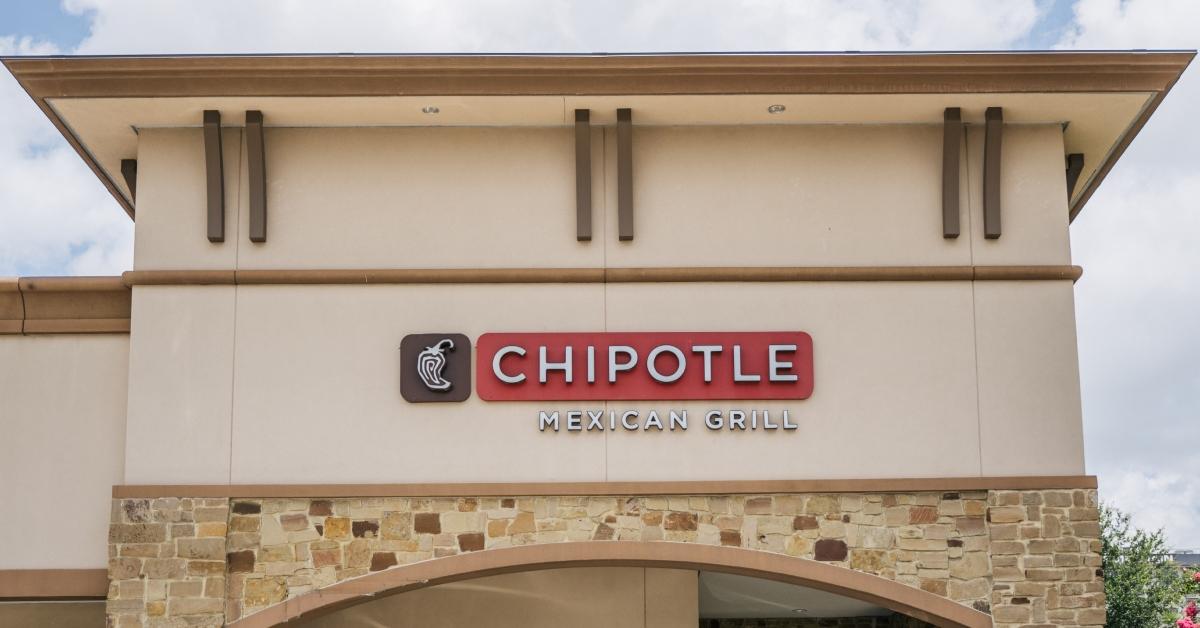 Article continues below advertisement
A woman reveals that she orders a kid's meal from Chipotle for dinner almost every night.
Buying dinner out Monday through Friday definitely takes a toll on your wallet. But at the same time, who wants to cook anything after an agonizing day of existence? Basically, you just want some type of meal in front of you pronto without lifting a finger.
TikTok creator @fruitstick reveals she buys dinner for herself every night during the week without breaking the bank. What is her secret? The kid's meal. Every night she orders a kid's meal from Chipotle consisting of two tacos, nachos, and a drink all for $5.40.
Article continues below advertisement
And @fruitstick isn't the only person who enjoys the meal as an adult. Several folks shared praise for the kid's meal at Chipotle in the comments.
Article continues below advertisement
"No but same. It's $5 for a whole nice meal that I don't have to cook or clean up. It's so nice after a long day to just have a cheap and easy meal," read one comment.
Another user wrote: "This meal has gotten me through so much."
A third user claimed: "I relate so much! I crave it every day. I hope they never change it or put restrictions on it. It's perfect."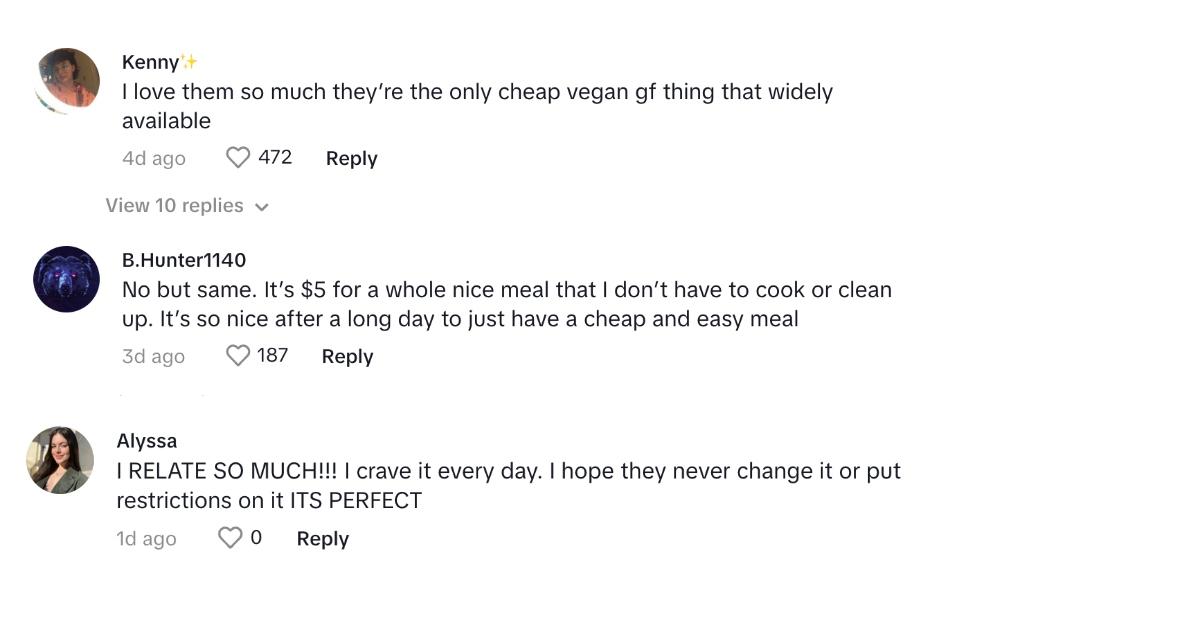 Article continues below advertisement
One user also pointed out how the kid's meal is one of the few affordable vegan (depending on what you order) options that is widely available.
But @fruitstick's video wasn't just about how she ordered the kid's meal at Chipotle five days a week. She also had a serious question to ask the employees.
"Chipotle employees, please be honest," she wrote, adding, "Are these annoying to make? Because I really do get them 5x a week."
Article continues below advertisement
Chipotle employees dish on whether or not it's easy to put together the chain's kid's meals.
In response to @fruitstick's video, current and former Chipotle employees took to the comment section to share their thoughts on whether or not the kid's meals were a burden to make.
"As someone who works at Chipotle, I dislike almost anything, so get what you like," one user teased.
Others reassured @fruitstick that the meals aren't difficult to make and even encouraged it.
Meanwhile, some employees noted that it all depended on what the person ordered. The majority seemed to agree that the build-your-own tacos kid's meal was much easier to prepare than the quesadilla meal.
Article continues below advertisement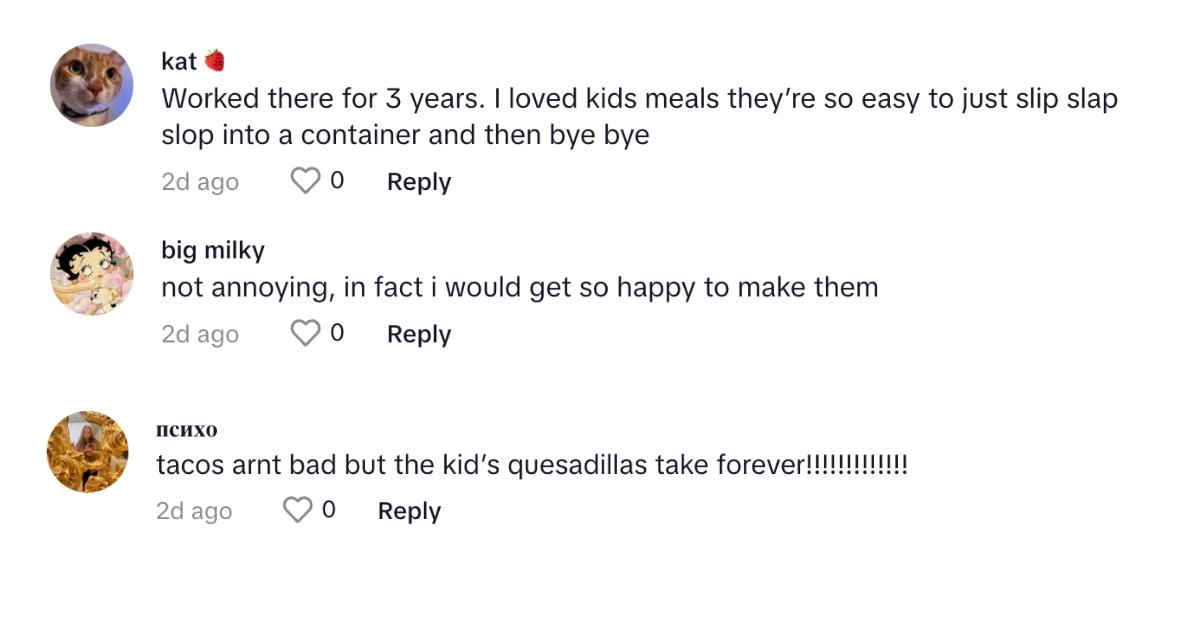 For reference, Chipotle offers a quesadilla kids meal which includes a side of rice and beans. It also offers a build-your-own tacos kids meal where kids can get a choice of meat, two toppings, and either guacamole or queso, to go with a pair of crispy corn or soft flour tortillas. Both of these meals include fruit or chips and organic juice or milk.
And as we've learned from TikTok, both meals are very popular with adults. Plus, they'll only annoy workers a minimal amount.