"I Just Got Dinner at Chipotle for Under $5" — Woman Shares Incredible Chipotle Hack
If you're living on a budget, and frankly who isn't, then check out this Chipotle hack that won't empty your wallet but it will fill your tummy.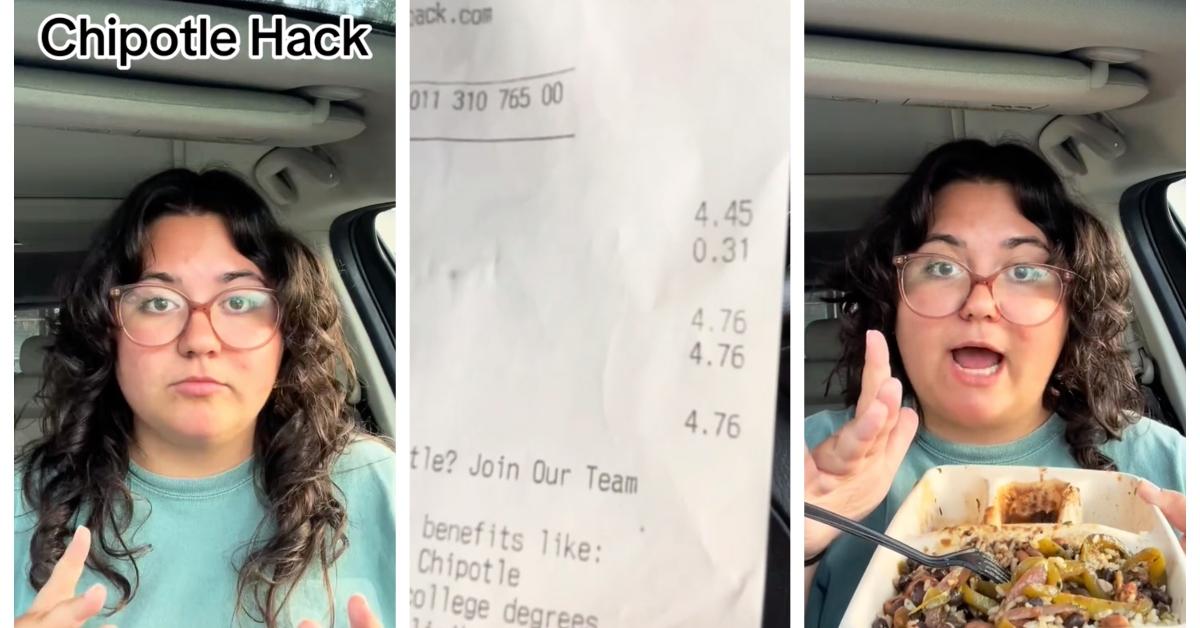 In the year of our Lord 2022, Chipotle made $8.6 billion which was a 14.4 percent increase from the previous year. That's a heck of a lot of beans, rice, and sour cream that I was probably mostly responsible for. I love sour cream so much. This is just one of the reasons why a cheat code to get more food for less from this popular fast casual chain is perfectly fine, and should be encouraged.
Article continues below advertisement
As prices go up for nearly everything imaginable, heroes on social media are posting about ways in which folks can get more bang for their buck. Or in this case, more quesadilla for their cash. One of these brave champions is Sydney, who goes by @sydney.does.disney on TikTok. She took a break from the Magic Kingdom to share a magical ordering hack for Chipotle. When you wish upon a star, your burrito bowl dreams can come true. Let's dig in!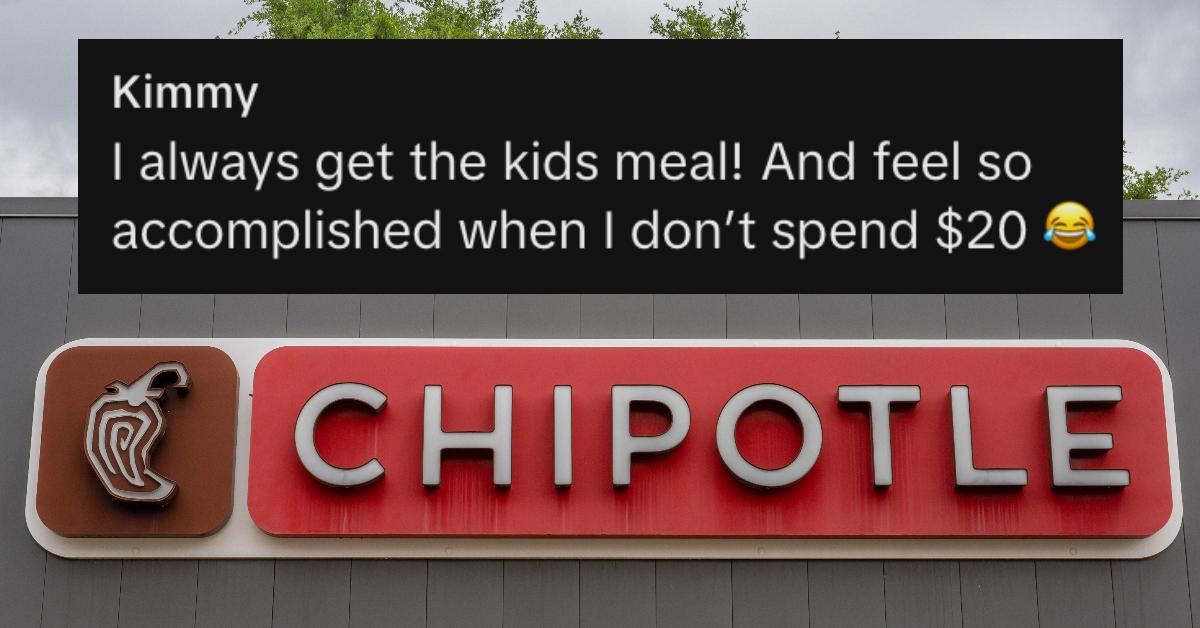 Article continues below advertisement
You can have a whole meal from Chipotle for less than $5!
"Oh my gosh," exclaims Sydney while sitting in her car outside of a Chipotle. What could get someone this excited about Chipotle? How about a full meal for only slightly more than what a gallon of gas costs. What a depressing way to frame this!
Sydney gets back into her car with a pretty big Chipotle bag, claiming this dinner was cheap. First things first, order the kids quesadilla meal. Obviously that can be hit or miss because the portions in kids meals are usually quite small, for obvious reasons. However, it appears Chipotle doesn't hold back when it comes to their kids menu.
Article continues below advertisement
When presented with the option to get a side of chips or a side of fruit, get the chips. I'm not fruit shaming and of course want everyone to get their recommended daily amount of healthy food. However, in this case, the chips will come into play later. We're playing a long game here.
Article continues below advertisement
The sides and extras bonanza continues as Sydney also breaks out guacamole, corn salsa, lettuce, and sour cream. "These are free" she exclaims. Now, this might be specific to Sydney's Chipotle because one person in the comments said guacamole is never free. Another added that at their location, Chipotle only allows for two sides. So, be aware that it could be different for everyone.

Article continues below advertisement
At this point I'm starting to feel a little thirsty, but Sydney assures us that the kids meal comes with a drink. I guess kids get thirsty, too! "I just got pomegranate lemonade," says Sydney while taking a sip. "This is really good." Now it's time to get to the meat of the of the hack, so to speak.
Removing the lid of a decent-sized tray, Sydney reveals a small quesadilla wrapped in aluminum foil next to some pretty hefty portions of beans, rice, and veggies. "Also remember, I have all the other sides over there," Sydney says.
Article continues below advertisement
When asked if she wanted something in her quesadilla Sydney panicked and said, "Yeah, chicken," but she cautions folks about doing that. Had she gotten chicken on the side, it could be useful later and then she would just have a plain cheese quesadilla which is delicious.
Article continues below advertisement
First, eat the quesadilla because you're gonna need room in tray. It also doesn't make sense for what happens next. Syndney remarks on the fact that her quesadilla could have used more cheese, so maybe stay on top of that when ordering yours.
Once the quesadilla is done, the real fun begins. All the sides can now be combined to created a beautiful burrito bowl. Essentially you'll mix up everything you have left in the large part of the tray where the quesadilla was sitting. This is why Sydney had to get the quesadilla out of the way first. Remember the chips from earlier? Those can be used for dipping, and when they're done, grab a fork and enjoy the rest. I also suggest having tortilla chips at home in case the burrito bowl isn't your thing.