Chloe Bailey and Diggy Simmons' Reported Dating History Is Complicated
With the release of Chloe x Halle's new album, 'Ungodly Hour,' fans of the R&B duo are speculating whether or not some of the lyrics are about Diggy Simmons.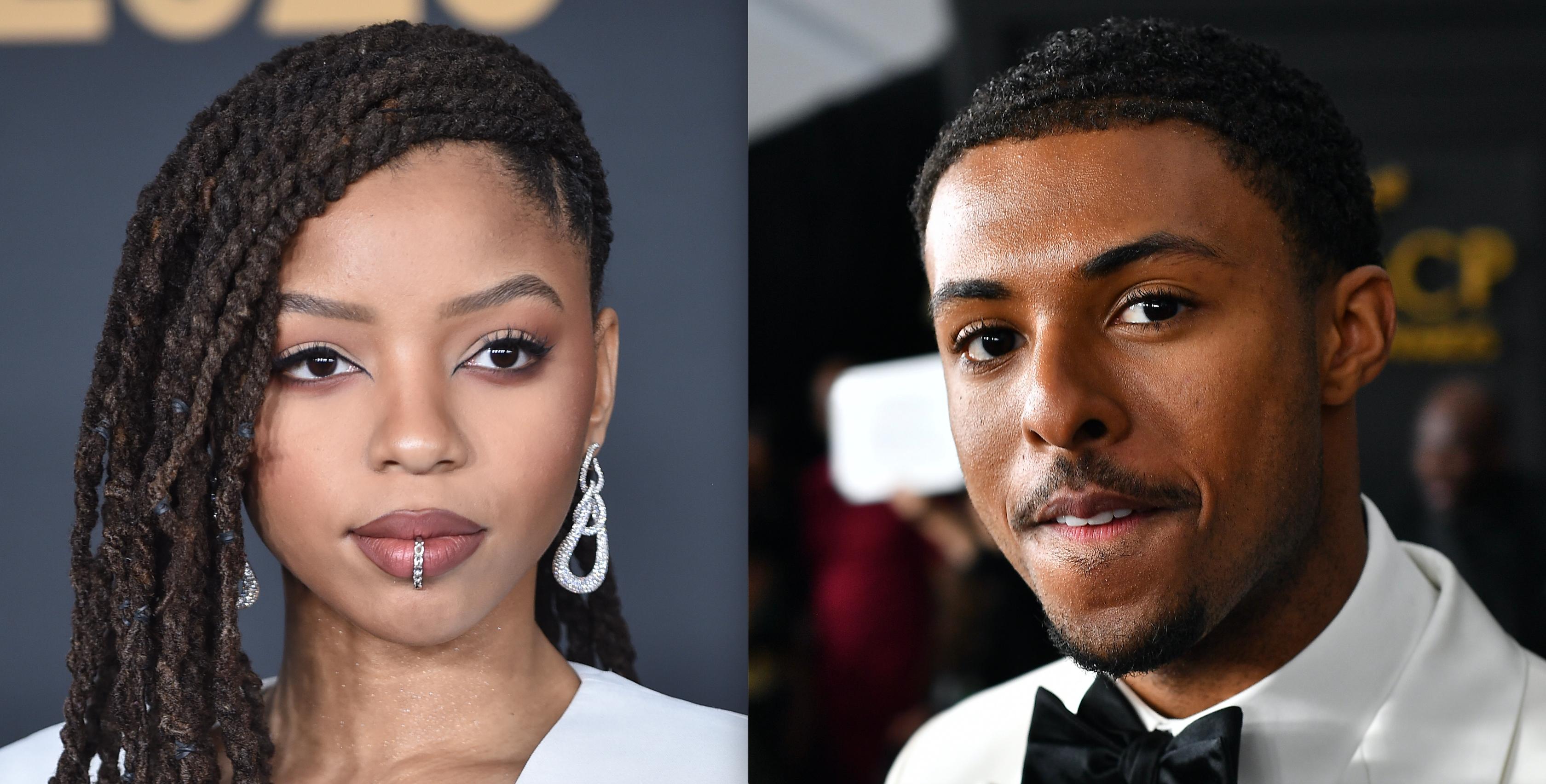 Plenty of fans of the Freeform's Grown-ish have fallen in love with Doug and Jazz's on-screen chemistry. So much so that at some point, viewers likely wondered: Are Chloe Bailey and Diggy Simmons dating in real life?
Let's take a closer look at whether the actors behind the romantically-linked characters have anything going on behind the scenes.
Article continues below advertisement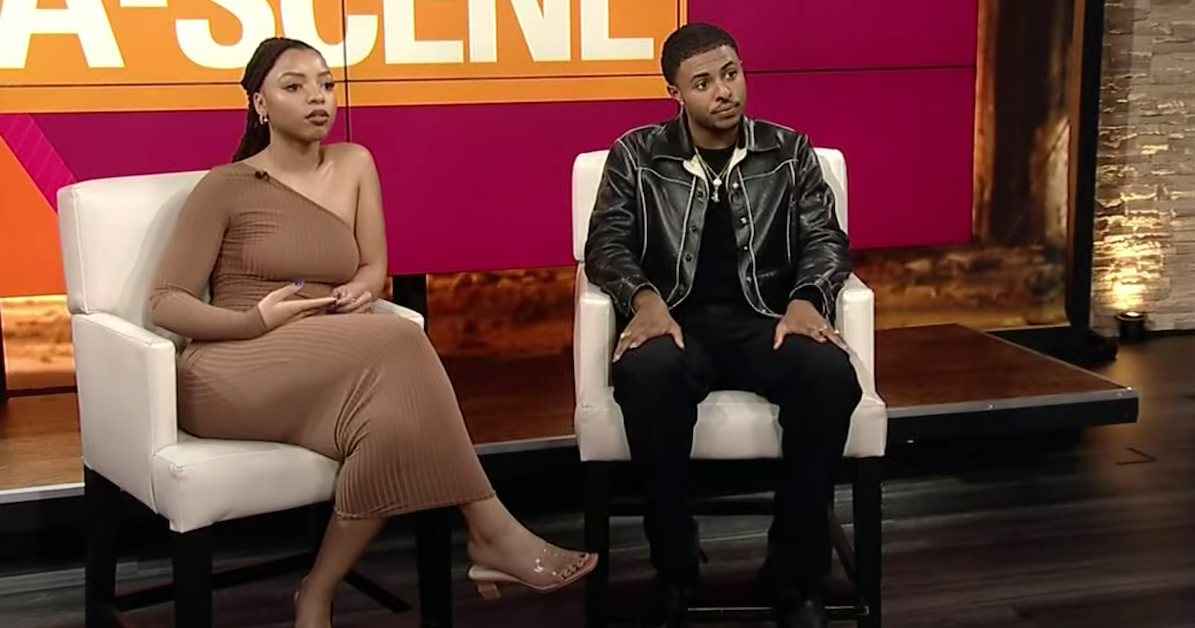 Are Chloe and Diggy Simmons dating?
In August 2019, the actors were photographed together at Dave and Busters — and they even reportedly kissed during the date night. Fans were all for the possibility that they were dating IRL, but either Chloe nor Diggy confirmed the rumors at the time.
Article continues below advertisement
During a June 2020 interview with 95.7 Jamz's Coco alongside her sister, Halle, the sisters were asked if they were currently in relationships. That's when Chloe finally put the speculation to rest by responding, "Yeah, single."
So if Chloe and Diggy were dating at one point, that all seems to be in the past as of summer 2020.
Article continues below advertisement
Chloe x Halle's new song has fans wondering if it's about Diggy.
After the release of Chloe x Halle's new album, Ungodly Hour, Twitter debated whether or not some of the lyrics were inspired by a relationship between Chloe Bailey and Diggy Simmons. Because if some of the lyrics from Ungodly Hour were applied to Diggy, it would paint an interesting story.
On the album's seventh track, "Busy Boy," fans are left with enough material to trace back to Diggy. The main lyrics in question insinuate that Diggy may have gotten another woman pregnant.
Article continues below advertisement
It's four o'clock
You sendin' me too many pictures of your... (Oh)
Baby, are you drunk?
Or did you mean to send it to another girl? (Another girl)
And by the way
I think I just stumbled on your girlfriend's page (Oh, no)
Congratulations
She sayin' that the baby comin' any day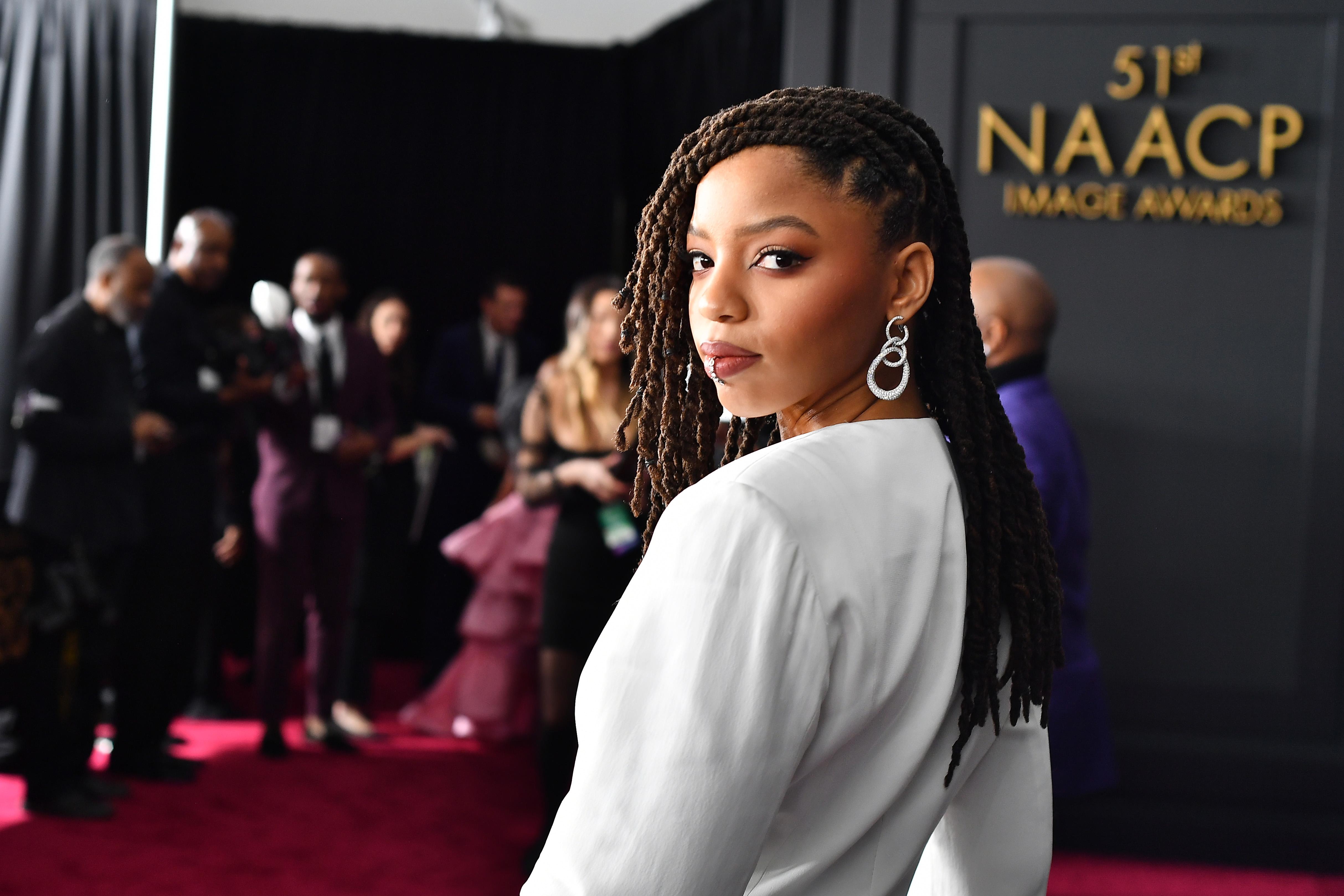 Article continues below advertisement
The lyrics were so heavily talked about on Twitter that Diggy's name ended up trending. One Twitter user wrote "I come on twitter at 3am to y'all dragging Diggy bc apparently he cheated on Chloe bc they apparently dated and got a white girl pregnant and y'all got all of that from a few lyrics from Chloe x Halle's album…MAM."
One fan even pointed out that in 2018, Diggy rapped about getting a girl pregnant in his song "Momma Love." In the third verse of the song, the lyrics read:
I should have had her take the pill in the morn'
Am I really about to have a kid?
Do I gotta change how I live?
Cop two of everything I'm buying
Found out baby girl lying
Shit sad, but it get better
Lesson learned glad I met her
She was changing up my whole setup
Fake abortion? so clever
Article continues below advertisement
On the fourth track of Ungodly Hour, "Do It," Halle sings "No drama, no baby mamas," so is she dropping a hint about her relationship with Diggy? That's what some fans are suspecting.
Article continues below advertisement
In an interview with Apple Music, Halle clarified what the lyrics were really about, and the song is essentially inspired by a "f---boy."
"The inspiration for it basically came from our experiences, kiki-ing with our girls, when we have those moments where we're all gossiping and talking about what's going on in our lives. The one dude comes up, and we all know him because he is so fine and he's tried to holler at all of us," Halle said.
"It was such a fun story to ride off of, because we have had those moments where — 'cause we're friends with a lot of beautiful black girls, and we're all doing our thing, and the same guy who is really successful or cute will hop around trying to get at each of us."
Article continues below advertisement
Toward the end of the interview, Halle also mentioned the bonding of sisterhood and talking about the guy to make each other feel better, even if they're going through the same thing. An earlier verse in the song is another hint that Diggy may have been playing Chloe.
Article continues below advertisement
It's nine o'clock
I get a text saying, "Are you up?"
'Bout nine-fifteen
My girl say she got the same message, same thing
A few days yeah, we're cool
Then you disappear like I'm a fool (yeah)
You told me that you with your family
My girl saw you with someone leaving the party
That's why I don't play with you
I spend a little time, don't stay with you
I tell you what you wanna hear all the time
Just because you're so damn fine
It hasn't been confirmed whether the song is actually about Diggy, but fans are praising Chloe x Halle for having no filter when it comes to their music.
And as for whether Chloe and Diggy are dating? Neither of them ever confirmed a relationship and Chloe shared in June that she's single — so that seems like a big "no" to us.