Everything You Need to Know About 'Siesta Key' Star Chloe Trautman's Marriage to Chris Long
Chloe Trautman is healed, healthy, and happily married — and she's making her 'Siesta Key' comeback alongside her husband, Chris Long.
Season 5 of Siesta Key is here, and the cast is leaving Sarasota behind. The newest season of the MTV reality series takes place in Miami, and the entire crew made the trip down south, including married couple Chloe Trautman and Chris Long.
However, while the rest of the cast is looking forward to the city's bustling nightlife, the Longs' excitement lies elsewhere. "Our favorite thing about Miami is all the little nature spots hidden throughout the city," Chris revealed on Instagram.
Article continues below advertisement
Based on Chloe and Chris's interests, this response makes sense. As lovers of wellness and the outdoors, the newlyweds thrive surrounded by nature. In fact, their relationship and marriage have always revolved around this passion.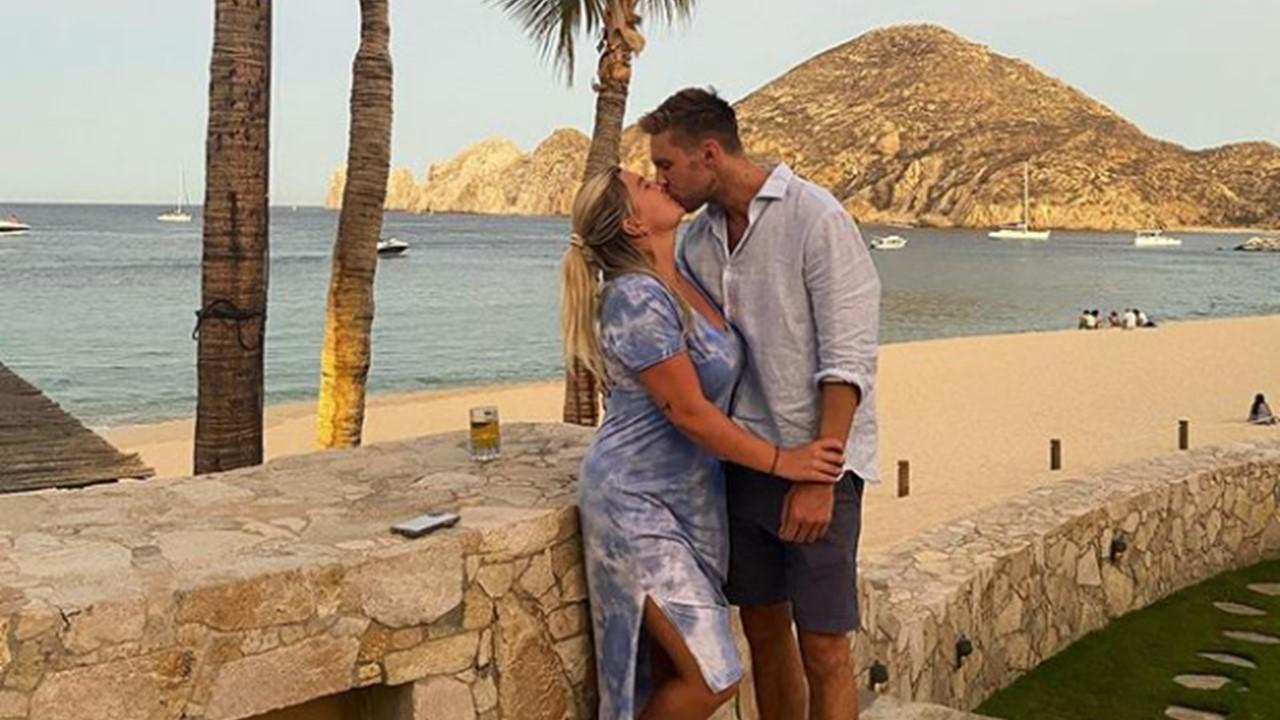 Article continues below advertisement
Who is Chloe Trautman's husband, Chris Long?
According to Chris's Instagram profile, @alivewiththelongs, he's invested in all things music, wellness, and spirituality. He has a separate Instagram account, @aliv3sounds, where he describes himself as a "spiritual house" DJ. Chris characterizes his music as "MELODIC BEATS TO AWAKEN YOUR SOUL," and has his Soundcloud linked with his latest "Endless Summer 2022" mix.
Chris also has Chloe's skincare brand, Emerald Ray Botanicals, linked in his Instagram bio. Now that the two are husband and wife, Chris is helping Chloe with her "high vibrational" business venture.
Article continues below advertisement
Chloe and Chris got engaged in November 2021.
After debuting their relationship on Instagram in May 2021, Chloe and Chris were engaged six months later. Chris popped the question while the two were on an eight-mile hike in Bryce Canyon National Park in Utah. Chris presented Chloe with a jaw-dropping oval-cut emerald surrounded by diamonds.
"Yesterday I said YES to my soulmate in Fairyland," Chloe wrote in her Instagram post announcing the news. "We both kind of blacked out and I remember breaking down in tears and saying how crazy this is!" she continued. "He asked me to marry him and I said YES."
Article continues below advertisement
Chris and Chloe's wedding happened just three and a half months after they got engaged.
On Feb. 20, 2022, Chloe tied the knot with her "best friend" and "soulmate" Chris. The newlyweds said "I do" at an intimate beachside ceremony in Florida and declared their love in front of friends, family, and Chloe's Siesta Key castmates. The bride stunned in a hand-crafted wedding gown and veil by Miami-based designer Ema Savahl.
Article continues below advertisement
Two days after the ceremony, Chris took to Instagram to share his thoughts about the fairytale wedding. "I'm a married man now," Chris wrote in his caption. "Words don't do this feeling justice. I'm just so grateful for LOVE. I want to say a special thank you to all my family and friends who attended this magical weekend. Chloe and I are so happy we got to spend our most precious day with you all."
Article continues below advertisement
Chloe and Chris spent their honeymoon in Dominica.
Shortly after their nuptials, the newlyweds jetted off to a luxurious honeymoon in Dominica. They spent their tropical trip swimming, boating, hiking, paddle boarding, and repelling down waterfalls (literally). In an Instagram post, Chloe shared a sweet photo of her and her husband embracing each other under a waterfall. "Here's to chasing waterfalls forever," she wrote.
Article continues below advertisement
Chloe is making her grand return to 'Siesta Key: Miami Moves' this season.
When Chloe left Siesta Key last season, she did so for her mental health. After a bad breakup and her grandmother passing away, she wanted to turn things around. "The right people started to come into my life. I stopped drinking. I stopped partying. I really stepped back from any toxic environment or friendships I was in, too," she told Us Weekly.
However, when Season 4 returned, she started slipping back into toxic patterns. Therefore, she made the decision to step back from the show. However, now that she is healed, healthy, and happily married, she's making her Siesta Key comeback alongside her husband, Chris.
To see more of Chloe and Chris's new life in Miami, tune into Siesta Key: Miami Moves on Thursdays at 8 p.m. ET on MTV.