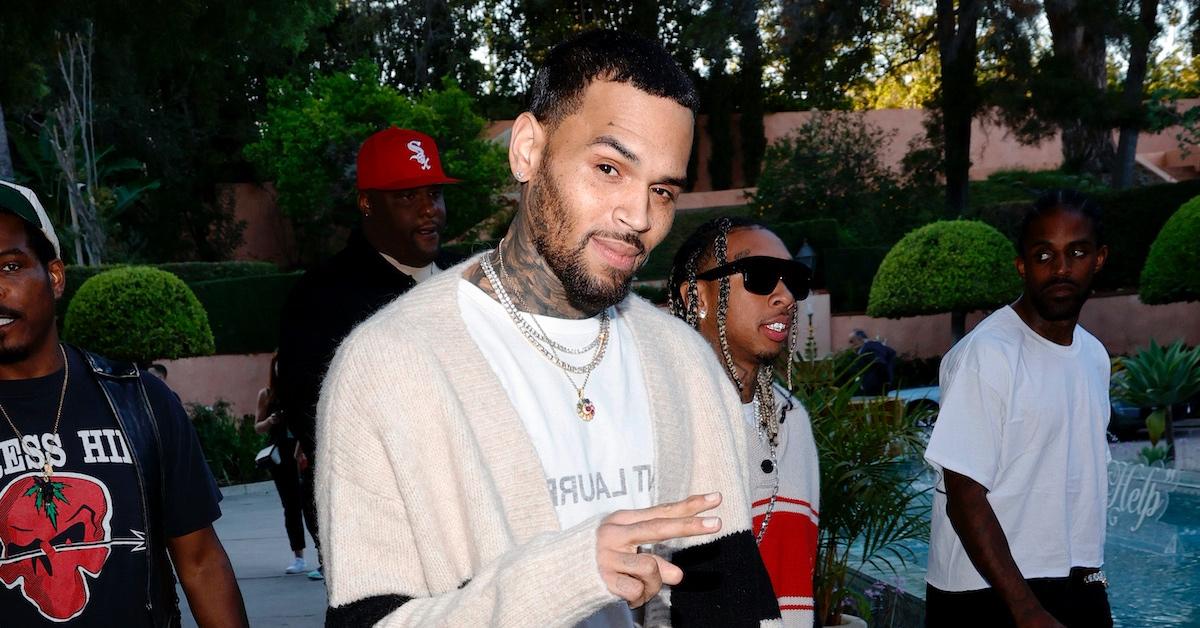 Chris Brown Unveils His Third Child on Instagram Stories and Fans Have Questions
Actor and singer Chris Brown has been a force in the R&B world since 2005. Once his debut self-titled album was released that year, the music genre was never the same. Not only can Chris sing his behind off, but he also has sick dance moves, epic songwriting skills, and the charisma to go with it. And of course, Chris is pretty easy on the eyes, which has made him popular with the ladies.
Article continues below advertisement
As Chris's career has continued to grow, so has interest in the star's personal life. Many fans are aware that he has a daughter named Royalty, born in 2014, and a son named Aeko, born in 2019. However, the singer-songwriter set social media ablaze on April 8, 2022, with an Instagram Stories photo of a gorgeous baby girl with heart emojis. Naturally, fans believe that this infant is the star's daughter, which leaves questions about Chris's baby mamas. Here's everything we know.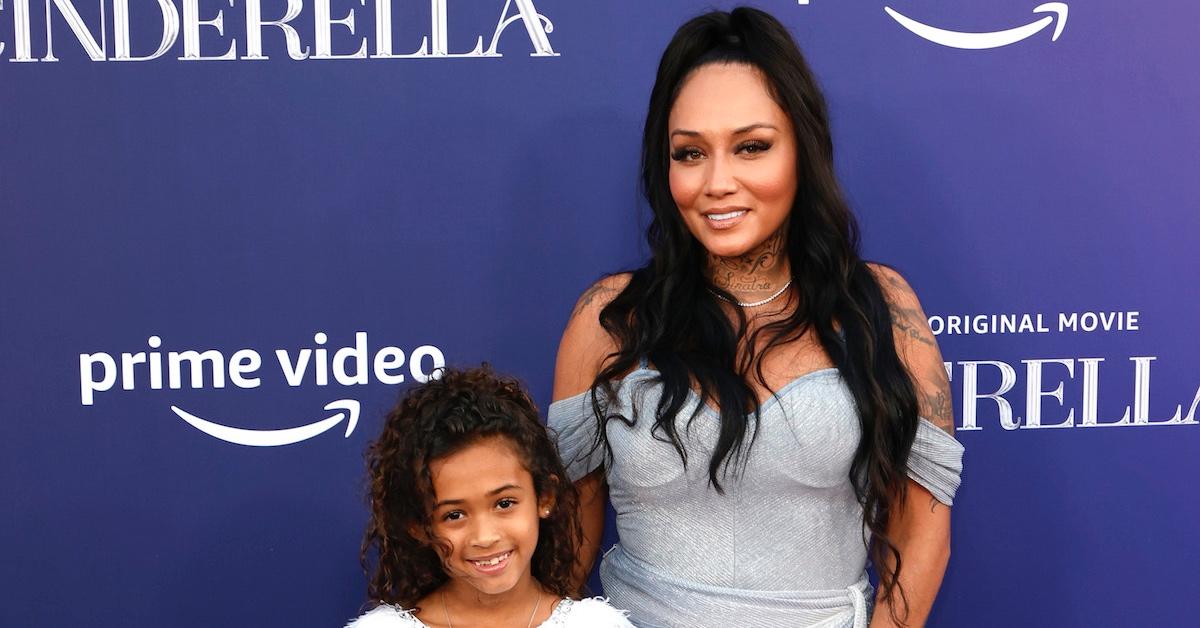 Article continues below advertisement
Who are Chris Brown's baby mamas? The first is Nia Guzman.
On May 27, 2014, Chris had his first child, Royalty, with model and social media influencer Nia Guzman. According to OK! magazine, both Nia and Chris were friends for years before the two had Royalty. But it was later revealed that Royalty was conceived while Chris was dating actress Karrueche Tran, which sparked Chris and Karrueche's breakup.
As for Chris and Nia, their co-parenting relationship has not been smooth sailing. Over the years, there have been countless social media spats between Chris and Nia. In one instance, the pair had a nasty feud in September 2016 that involved Chris accusing Nia of being a "gold digger and a snake." Since then, their friendship and co-parenting relationship has not been the same. However, it does appear that Chris and Nia are doing what's best to raise Royalty.
Article continues below advertisement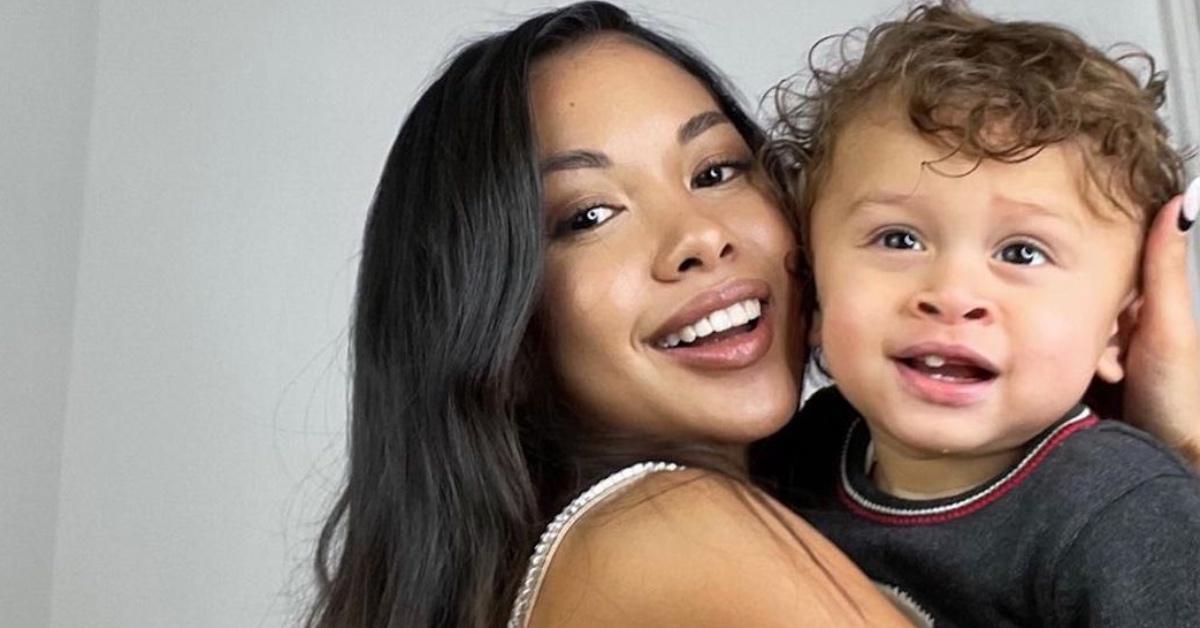 Chris Brown's second baby mama is model Ammika Harris.
Per HollywoodLife, Chris and model Ammika Harris were first linked in 2015, which is around the time Chris and Karrueche Tran were still an item. Still, the outlet reports that Chris and Ammika have had an on-again, off-again relationship since then. The pair went on to welcome a son, Aeko, on Nov. 20, 2019.
Article continues below advertisement
Even though social media has been buzzing about the status of Chris and Ammika's relationship, CapitalXtra reports that the pair appear to be good friends with a great co-parenting relationship.
Additionally, rumors have circulated that Ammika was upset about the news of Chris welcoming a third child. RadarOnline reports that Ammika went on an alleged blocking spree in her Instagram comments and blocked any users that mentioned the child in December 2021, which was when the news of his third child was first rumored. As such, it's possible that Chris and Ammika were on again at the time.
Article continues below advertisement
Chris welcomed his third child, a daughter named Lovely Symphani Brown, with model Diamond Brown.
On Jan. 8, 2022, model Diamond Brown took to Instagram to announce the birth of her daughter, Lovely Symphani Brown, who was born the day before. However, Diamond made it a point not to mention or include Chris in the post.
CapitalXtra reports that Chris and Diamond have been in an on-again, off-again relationship after being linked in 2019. At that time, Chris was in a relationship with his second baby mama, Ammika. Whew, chile!
Article continues below advertisement
Chris and Diamond never addressed the rumors in regards to her pregnancy, but the singer seemingly confirmed that he's the father with his own Instagram Stories post on April 8, 2022.
Since Chris and Diamond have remained mum about the status of their relationship, there is a chance that the pair may be together. However, we'll only know if and when either party confirms their relationship status.
Chris's love life may be messy as heck, but the singer seems to be a devoted and proud parent. We'd like to wish Chris all the best with his fatherhood journey.