Chris Daughtry and Wife Deanna Mourn the Loss of Their 25-Year-Old Daughter Hannah
Chris Daughtry of 'American Idol' fame has been with his wife for more than 20 years. But who is she? Here's what we know.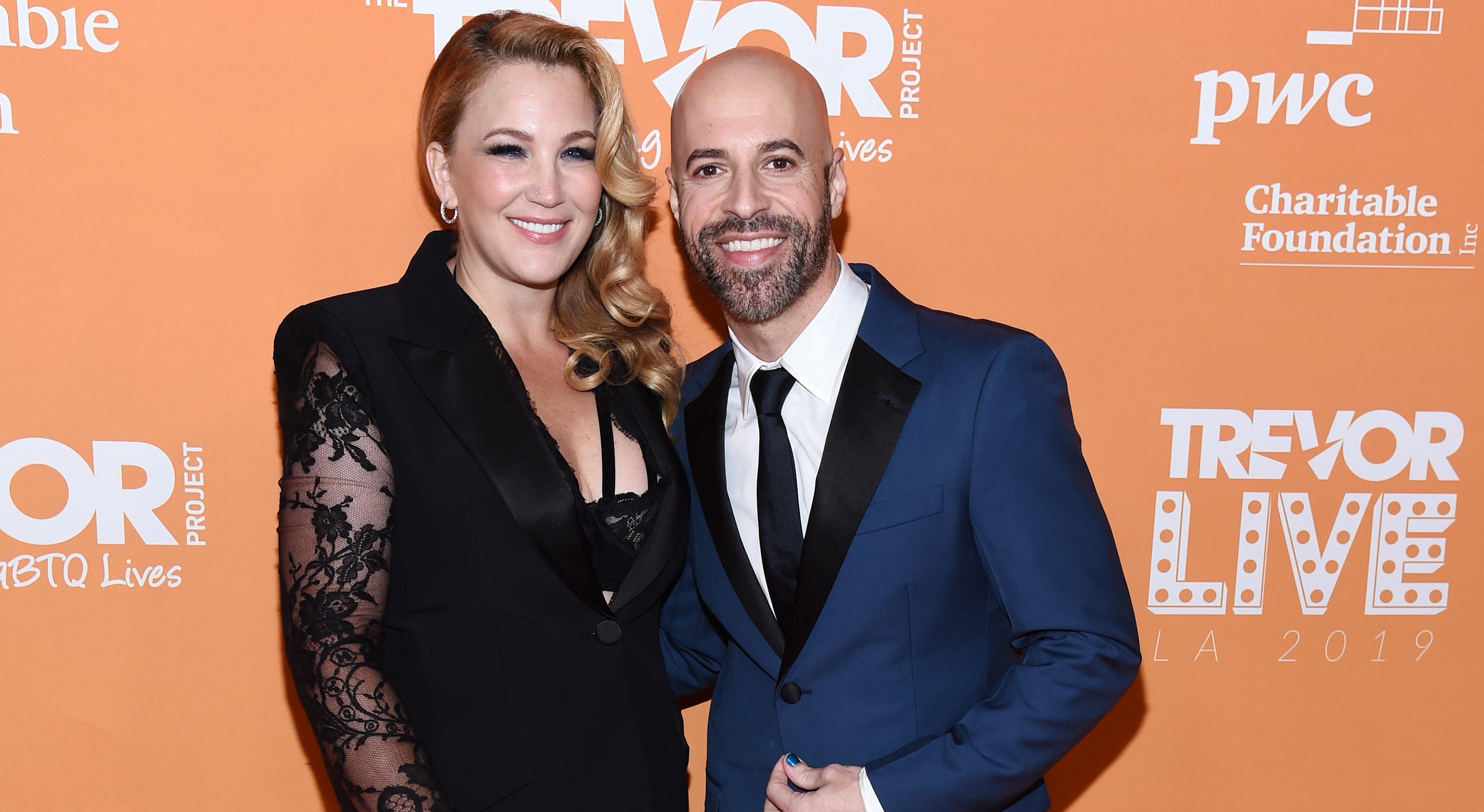 When it comes to the competition show American Idol, so many of us know that it's not always the winners who walk away with the biggest careers. Chris Daughtry competed on the fifth season of the show in 2006, and even though he didn't win, he was a finalist and has had a huge career ever since.
Article continues below advertisement
Even before all his success, Chris was married, and his wife has been there for so much of his success. But who is she? The couple have been married for more than 20 years and are currently facing the tragic death of their daughter.
Who is Chris Daughtry's wife?
Chris has been married to his wife, Deanna Daughtry, since 2000. The two married years before his time on American Idol thrust him into the spotlight. According to People, during that time, he was still trying to make a name for himself doing shows on the weekends. But he was also selling vacuums.
Article continues below advertisement
Chris told People in 2019 that once he did find fame, the huge changes in his life weren't good for their relationship. He was on tour and away from their family for months at a time. He admits to cheating on Deanna. He told the outlet: "I look back and I had no idea who I was."
In the end, they worked on their relationship and decided to stay together. "I knew it didn't really have anything to do with me," she said. "It never does."
Article continues below advertisement
On the other hand, Deanna had her own personal struggle to deal with. After she and Chris were married, she truly embraced her bisexuality after years of being closeted. Chris's song "As You Are" is based on lyrics she wrote and gave him.
Who are Chris and Deanna Daughtry's kids?
Chris and Deanna have four kids. Deanna has two children, Hannah and Griffin, from a previous relationship. Together, Chris and Deanna have a set of twins named Adalynn Rose and Noah James. The twins were born via a surrogate in 2010.
Article continues below advertisement
On November 12, 2021, Hannah died at the age of 25. She was found her in Tennessee home. As of now, the cause of death hasn't been determined. Both Chris and Deanna posted statements on their Instagrams about her passing.
"My first born. I love you endlessly Hannah," said Deanna's post. "Our family would like to thank you all for the outpouring of love as we grieve the loss of our daughter Hannah."
Article continues below advertisement
Chris had just gone on tour earlier in the month, but with the news of Hannah's death, he flew back home and the following dates have been canceled or postponed.
In his own post, Chris says that his mother just passed away from cancer. But he had the opportunity to deal with the loss in a private manner. "We never got to say goodbye to our precious Hannah and it's another huge hit to our family," he said in the caption.
Currently, Chris and Deanna are still awaiting autopsy results to find out Hannah's cause of death. But, according to TMZ, Hannah's boyfriend has been arrested: Bobby Jolly was taken into custody the same day she was found. For now, it's unclear why he was taken in or if the reason has anything to do with Hannah.