Aly Raisman and Chris Evans Spark Dating Rumors With New Videos Posted on Twitter
Are Chris Evans and Aly Raisman dating? The Olympic gymnast took to Twitter to share new clips of their playdate with their dogs on Nov. 15, 2020.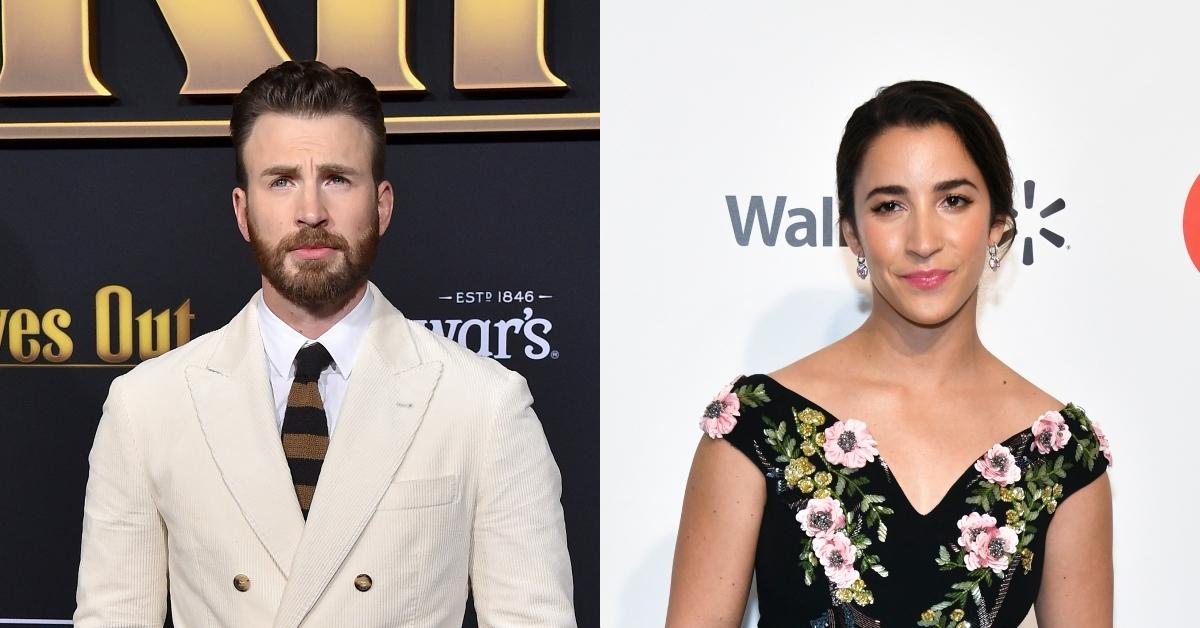 On Sunday, Nov. 15, 2020, Aly Raisman took to Twitter to announce that she and her new rescue dog, Mylo, went on a play date — with Chris Evans and his pup, Dodger, no less.
The adorable video depicting a playful fight between Mylo and Dodger went viral in record-short time frames. What's more, it also triggered a new wave of fan speculation about the nature of Aly's relationship with Chris — leading many to wonder about whether they could perhaps be more than just friends.
Article continues below advertisement
Chris Evans and Aly Raisman sparked new speculation with a series of adorable videos.
Aly posted two short clips featuring Chris and his pup, Dodger, on Sunday, Nov. 15, 2020, which garnered the attention of avid dog lovers everywhere — as well as with fans of Chris and Aly.
The first video she shared on Twitter sees Mylo and Dodger chase each other in a patio-like spot. Shot by Chris, the 27-second-long clip provides a fleeting glimpse of Aly's purple leggings and white slippers as well.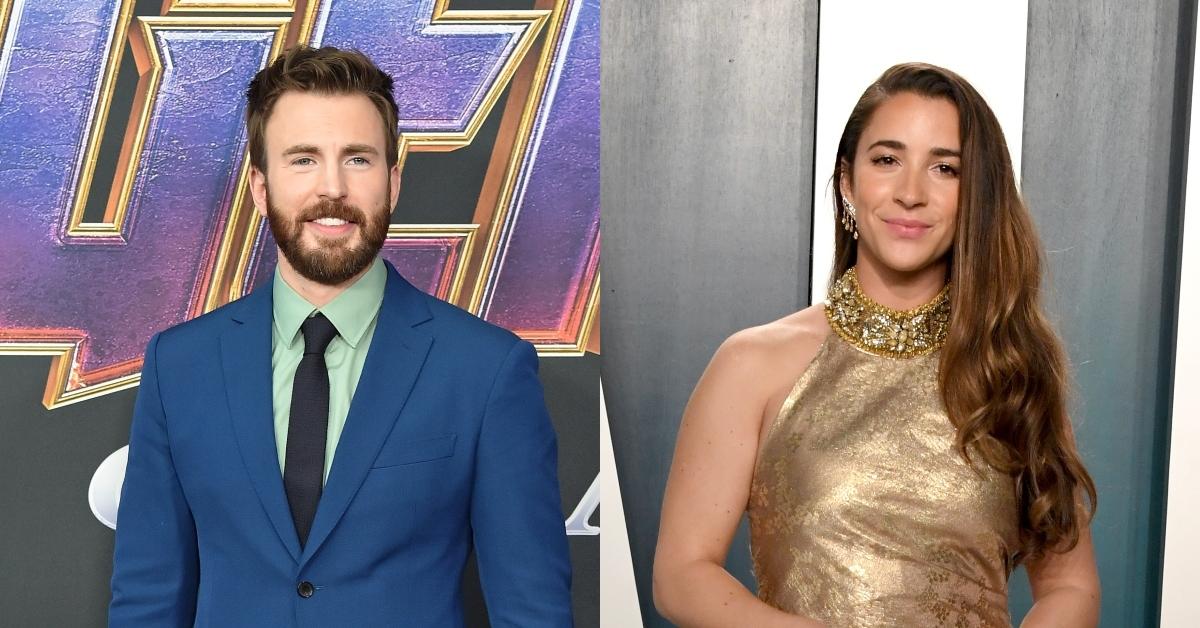 Article continues below advertisement
The second video, on the other hand, shows Chris as he cuddles up with Mylo. In a crucial frame, he plants a kiss on Mylo's head before casting a winsome smile at the camera.
The heart-warming content was met with a great deal of enthusiasm, with many complimenting the stars for their wonderful pups. However, it also triggered extensive speculation concerning the nature of their relationship.
Article continues below advertisement
"I need someone to explain why Aly Raisman and Chris Evans are together right now," tweeted a fan.
"Is this Aly's way of letting us all know she's dating Chris Evans????" wrote somebody else.
"Is Aly Raisman dating Chris Evans? Because my ship will be long and wide," claimed another person.
Article continues below advertisement
The stars have yet to share an update on where things stand between them.
The last time Chris sparked dating rumors was in July 2020, when he was spotted out and about in London with Cinderella actress Lily James. According to a previous article by The Sun, they spent some quality time at a London park on July 8, 2020.
On a separate occasion, they also made the rounds by spending a night partying at Mark's Club, one of the finest venues Mayfair has on offer, before heading over to Corinthia London.
Chris's current relationship status is unknown.
Article continues below advertisement
Aly dated The Bachelorette alum Colton Underwood between the fall of 2016 and the summer of 2017. Allegedly, it was she who initiated the breakup — via a FaceTime call.
"Aly FaceTimed me and ended our relationship [...] I pulled over to the side of the road, stunned and unable to comprehend this was happening," Colton revealed in his 2020 memoir, titled The First Time: Finding Myself and Looking for Love on Reality TV.
Article continues below advertisement
Aly was previously linked with pro hockey player Tim Schaller as well.
Let's hope that Aly and Chris will share more updates on Instagram, should their friendship evolve into something else.