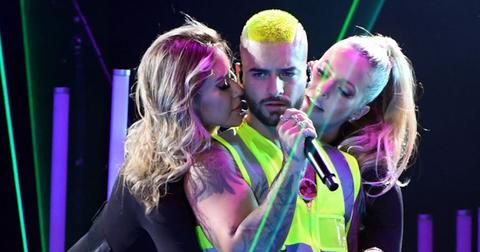 Sorry, Everyone — Maluma Is off the Market Again!
By Pippa Raga

Updated
Columbian heartthrob Maluma is back off the market! The 26-year-old has been keeping a low profile with his new girlfriend, Russian model Vivien Rubin, but over the past few months, numerous sightings of the couple have all but confirmed their relationship status.
Article continues below advertisement
While Maluma and Vivien have yet to officially announce they're dating and have so far stayed away from posting about one another on social media, the two of them have been spotted together in various locations around the world since January — and Vivien even joined Maluma's family on a holiday trip over Christmas.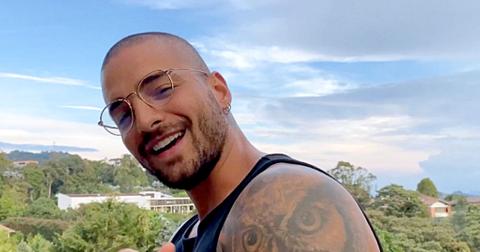 Article continues below advertisement
Who is Maluma's new girlfriend?
Vivien is a 29-year-old professional model and stylist, who currently lives and works in Los Angeles and is represented by The Face modeling agency. Vivien is also the designer and curator of @vivaymood, a moodboard-style Instagram account that serves as a source of daily inspiration for its hundreds of followers.
Vivien has been working as a model since at least 2014, if not earlier, and today has amassed over 600,000 followers on Instagram, cementing her status as a model and influencer. She has appeared in campaigns for fashion and makeup lines, is a proud #FashionNovaPartner, and a brand ambassador for Fashion Strada. She has also done some modeling work for controversial internet personality Dan Bilzerian's CBD product line, Ignite.
Article continues below advertisement
In addition to being a stunning model, Vivien is also an entrepreneur. She is the sole founder and owner of Rare Gal Clothing, an affordable women's fashion brand that she often promotes thorough her own Instagram page.
Article continues below advertisement
A timeline of Maluma and Vivien's relationship so far
Maluma and Vivien were first spotted together over the winter holidays when they visited Aspen, Colo., along with the rest of Maluma's family. The romance rumors were immediately sparked after a number of pictures surfaced of the "Amor De Mi Vida" singer cozying up to his new love.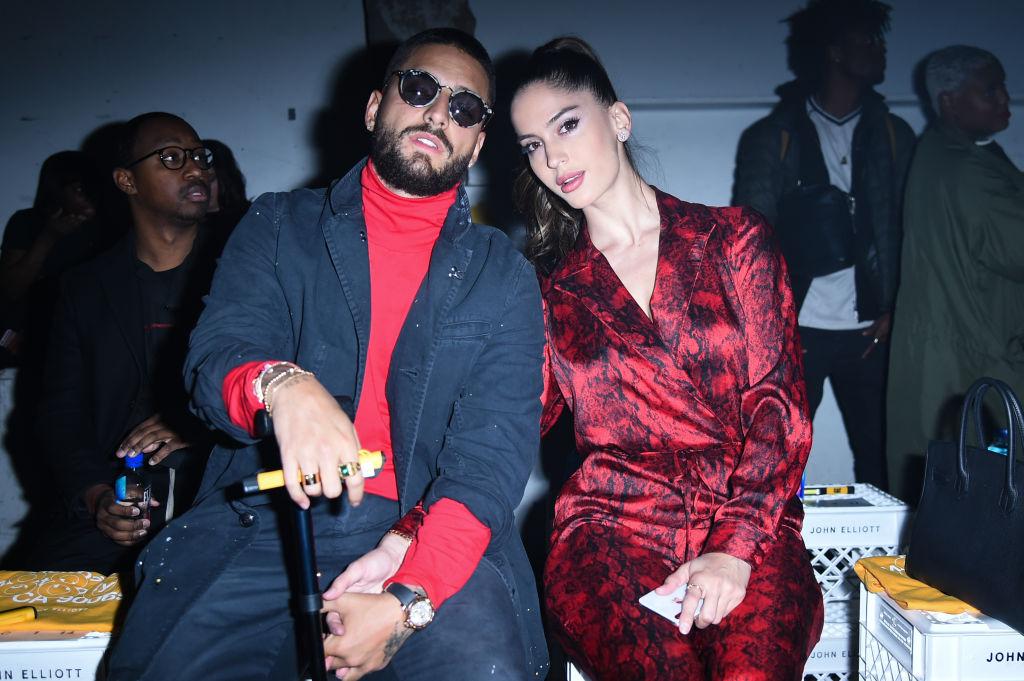 Article continues below advertisement
Of course, Maluma, coming off the heels of a rather public breakup with ex-girlfriend Natalia Barulich last October, denied the rumors about being in a relationship again. Back in April, he told Access Hollywood's Scott Evans "Right now, I'm single, and I don't feel like I want to have a relationship right now in my life…I'm giving my energy to my career right now."
But three months after Maluma and Vivien were spotted in Aspen, the couple was seen together in Greece, where they once again appeared absolutely smitten by each other. While Maluma was in Greece for work, he was sure to make time to spend a day with his beautiful lady, visiting the Acropolis and taking in the sights of Athens.
Although he claims to be enjoying the single life right now, Maluma admitted in the same Access Hollywood interview that, "I dream about it…I want to have a girlfriend. I wanna get married one day. I wanna have a family – that's one of my biggest dreams in my life."
Here's wishing the new couple all the best!