Maluma's "Sculpture Girlfriend" Reacts to His Quarantine PDA (EXCLUSIVE)
Maluma is currently spending his time in quarantine with his sculpture girlfriend. Meet the muse behind the art, Kendall Tichner. EXCLUSIVE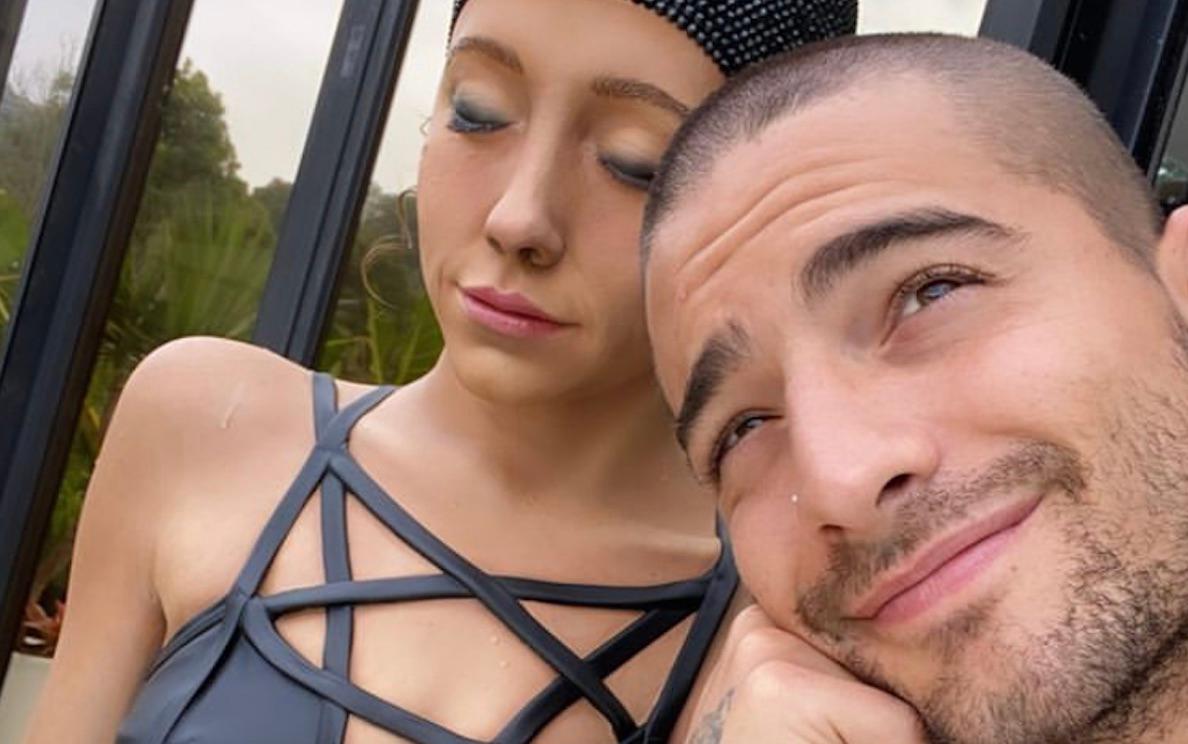 Just like everyone else on the planet, Maluma is stuck at home during the COVID-19 pandemic. However, the Colombian singer is passing his time in isolation by engaging with his fans on social media.
Article continues below advertisement
Recently, Maluma (real name: Juan Luis Londoño Arias) wanted to introduce his 50 million followers to his quarantine companion and "cosita hermosa," which translates from Spanish to "pretty little thing."
"Being alone during this quarantine has been very difficult," he said in a video on the social media platform. "I called a friend so I didn't spend Sunday so alone. Should I present her?" While his fans assumed he was talking about his former girlfriend, Natalia Barulich, it turned out to be a sculpture of a woman in his backyard in Medellín.
However, what Maluma might not realize is that his fake girlfriend — who he went on to name "Mirella" — is actually modeled after a real-life person.
Article continues below advertisement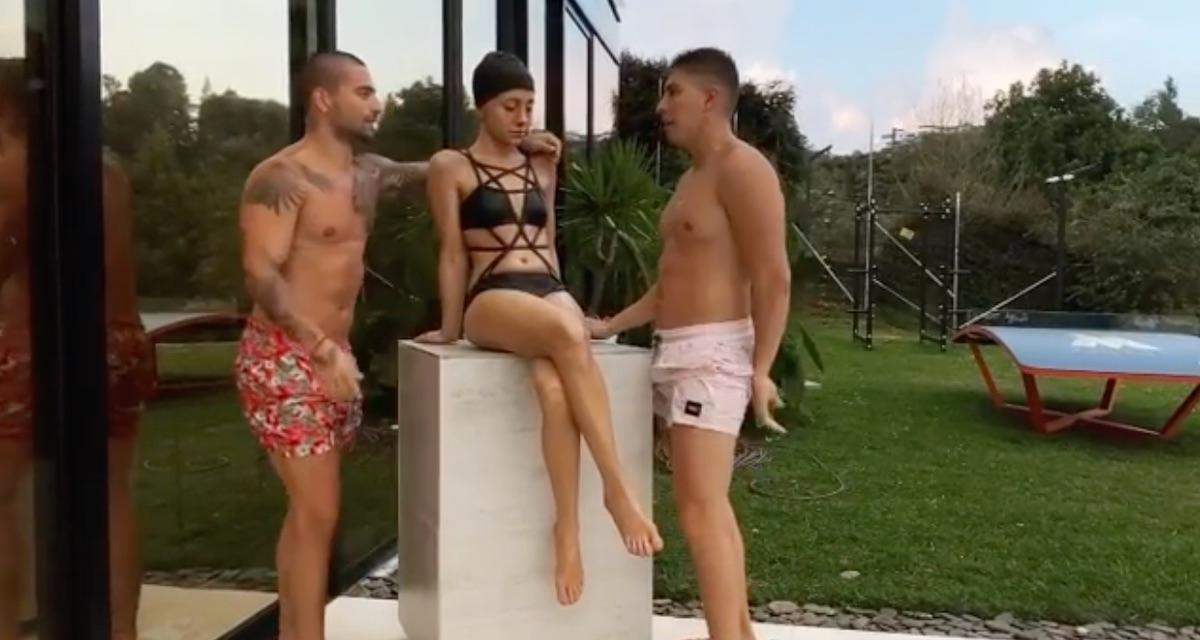 Meet Kendall Tichner, Maluma's viral sculpture muse.
Yes, Kendall's likeness was really used for the sculpture now being kissed and caressed by Maluma.
Distractify spoke with Kendall, who served as the model for Maluma's sculpture, and she revealed how the collaboration with artist Carole Feuerman came to be, her reaction to seeing herself on Maluma's Instagram, and her message for the Latino heartthrob.
Article continues below advertisement
According to Kendall, who lives in Los Angeles, she was working as a marketing director and helping transform abandoned factories into spaces for creatives at the time the sculpture was made. It just so happened that the sculpture's artist, Carole Feuerman, had a studio in the space.
"She and I became friends and she asked to create a sculpture of me," Kendall told Distractify exclusively. The sculpture was named Kendall, fittingly, and is one of Carole's many popular pieces.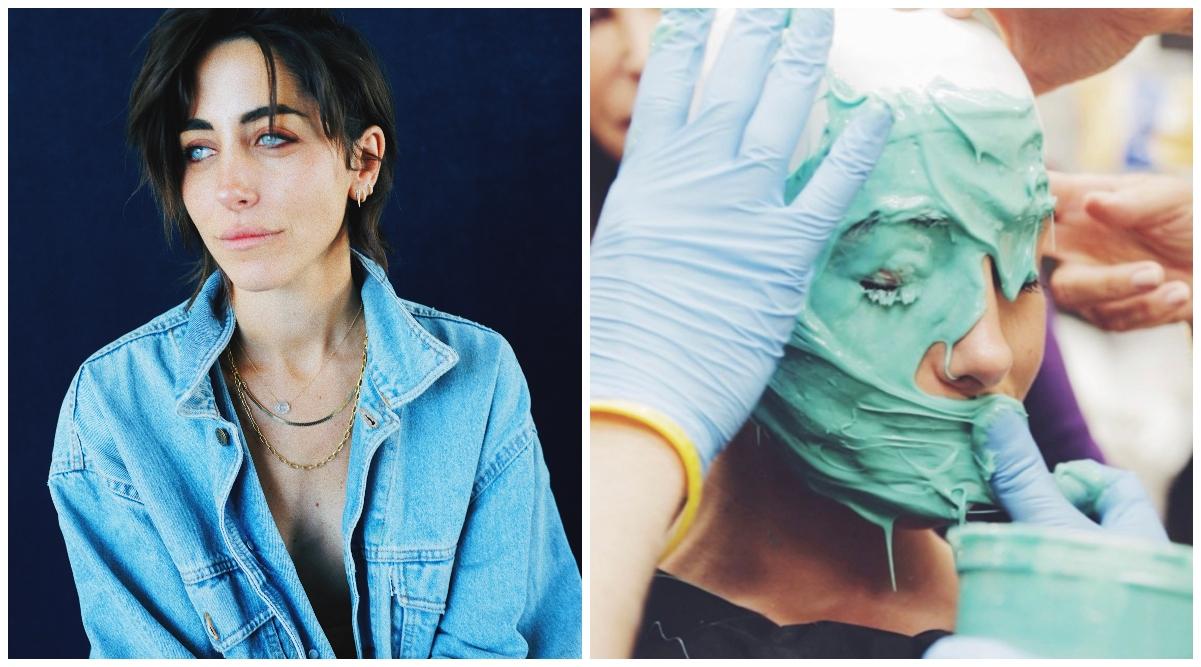 Article continues below advertisement
Carole is a hyperrealist sculptor from Connecticut known for painting bronze for use in outdoor public art around the world. If you want a behind-the-scenes look at the making of Kendall's sculpture, you can watch the entire process here.
Kendall had no idea who Maluma was until she watched his Instagram video.
It was actually one of Kendall's friends who sent her the video of her likeness with the "HP" singer, and while Kendall admits to bumping into her sculpture, which she estimates retails between $150K and $300K, before in different cities, this experience was a bit different.
Article continues below advertisement
"My initial reaction was just 'whoa, life is bizarre' — sitting at home during a global pandemic while a famous Latin pop star pretends a sculpture of me is his temporary girlfriend," she explained before adding, "My mom has been very excited."
Article continues below advertisement
Kendall has a message for Maluma while in quarantine with her sculpture.
Maluma is not exactly Kendall's type, but she approves of the budding relationship between Maluma and her lacquer replica.
"She's gay. But since she's her own person now and not sentient... You have my blessing and I hope you both have a beautiful life together," Kendall shared.
Now, we just need to orchestrate a meeting between Maluma and Kendall IRL when social distancing is no longer required.