Old Allegations Against Chris Rock Resurface — Thanks to Burning Man Festival
Images of Diplo and Chris Rock catching a ride out of a flooded Burning Man brought other things to the surface, like an old rape accusation.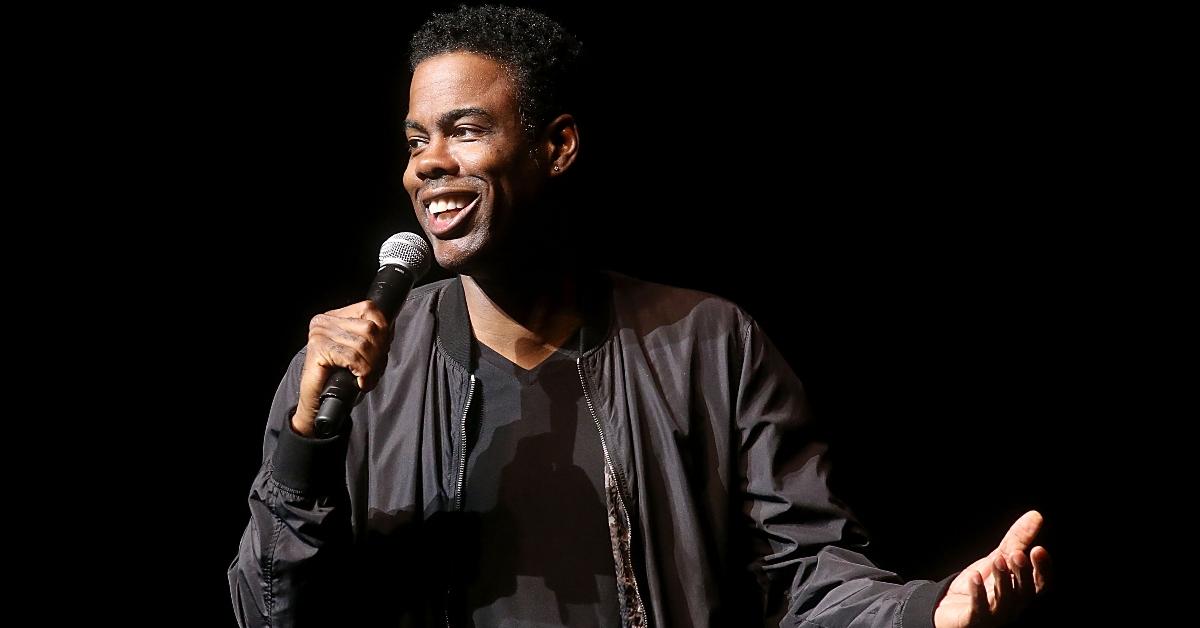 Just the Gist:
Old allegations against Chris Rock resurfaced on TikTok in September 2023, following viral images of him leaving Burning Man festival.
The allegations involve a woman named Monika Zsibrita, who accused Rock of having raped her during a one-night stand in 1998.
Rock hired private investigator and "fixer" Anthony Pellicano in 1999 in an apparent attempt to take Monika down.
Article continues below advertisement
It was the slap heard 'round the world, when Will Smith charged the stage during the 94th Academy Awards in March 2022 after host Chris Rock made a joke about Jada Pinkett Smith's hair. The actress is open about her struggle with alopecia, but Smith's reaction felt like it had more history behind it than a cruel barb.
Chris Rock has certainly seen his fair share of controversies both on and off stage. In the 2011 Talking Funny special, Rock said Louis C.K. was the "blackest white guy I f------ know," then seemed to revel in C.K.'s repeated use of the n-word. It was not received well.
In the wake of the Oscars slap, numerous think pieces popped up accusing the comic of hating Black women.
And in September 2023, old allegations began bubbling back up, and it's all because of the Burning Man festival. Strange, but true. Here's what we know.
Article continues below advertisement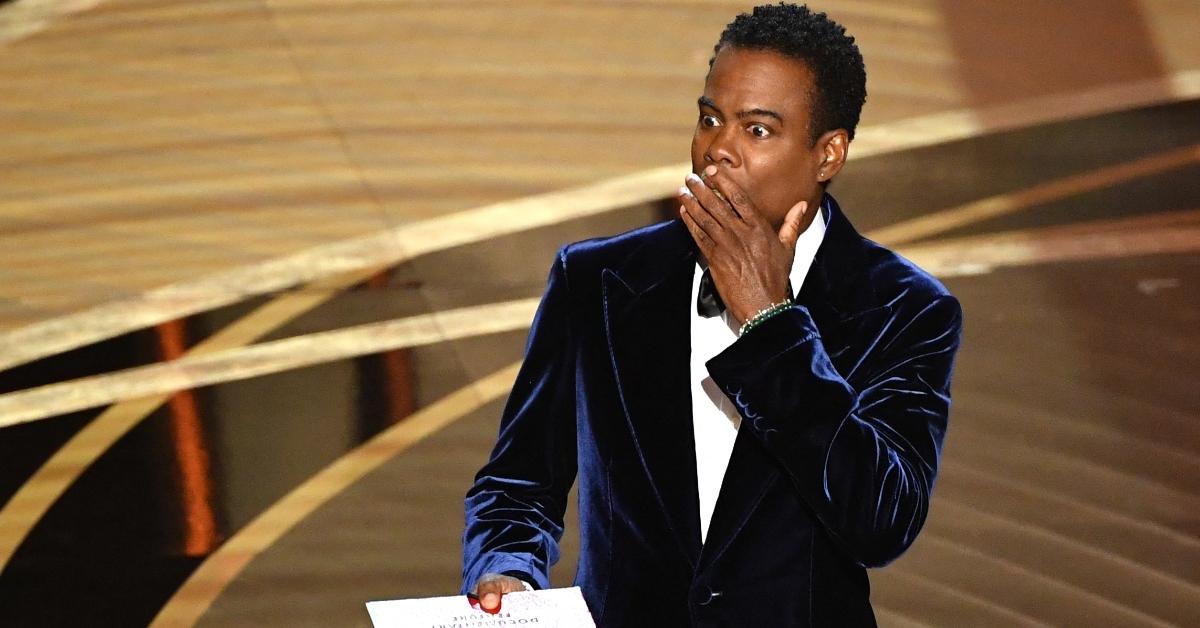 Old allegations against Chris Rock were brought to new light thanks to Burning Man.
In September 2023, when @culturework on TikTok saw footage of Chris Rock and Diplo hitching a ride out of Burning Man after flooding made it virtually impossible to stay, something insider her shifted. She promptly took to TikTok to "remind the 2023 girlies" about a few things Chris Rock has been accused of.
Article continues below advertisement
Although she references the numerous allegations against Diplo, @culturework is here to discuss Rock. "Chris Rock's scandalous history might not be as well known," she says, "because let's face it, most of you guys weren't born when his scandals were going down." It all begins in 1999 when Rock "hires a well-known criminal, an FBI-stamped criminal, private investigator Anthony Pellicano," to fix a problem he had. The plan was apparently to destroy a woman who was allegedly shaking Rock down.
Article continues below advertisement
Unfortunately for Pellicano, and his clients, he has a penchant for recording phone conversations. One such chat was between him and Rock, regarding a model by the name of Monika Zsibrita. Eventually he was arrested and found guilty of conspiracy to commit wiretapping. This meant some of his recordings would be heard in court.
Chris Rock hired Anthony Pellicano to seemingly ruin the life of Monika Zsibrita.
Per the Huffington Post, in 2001 Pellicano recorded a 31-minute conversation with Rock, who contacted the private investigator in order to gain information about Zsibirita. The two had a one-night stand in 1998 which she claimed resulted in a pregnancy. It was later proven that baby was not Rock's. She also alleged this encounter was not consenual. Rock was two years into his marriage but claimed the and his wife were on a break.
Article continues below advertisement
Reading from a police report, Pellicano tells Rock that Zsibirita said he "tried to pull out and ejaculated on her thighs. She immediately got up and went to the bathroom where she cleaned up with a Kleenex. She put the Kleenex in her pocket." Rock said he was wearing a condom but probably removed it as he finished, but did not rape her.
Article continues below advertisement
Pellicano then assures Rock he's gonna "make it stop." Rock says that once you get accused of rape, you're done, to which Pellicano chillingly says, "That's why I want to blacken this girl up, totally. I want to make her out to be a lying, scumbag, manipulative c---------. Stupid b----." He also urges Rock to change his story.
Article continues below advertisement
In a subsequent TikTok, @culturework said Pellicano is the kind of man you call "not when you're looking for justice but when you're looking for help in navigating a scandal." In other words, if you feel threatened, he's your guy. His modus operandi involved illegal wiretaps and background checks, which often led to "blackmail, harassment, stalking, property damage, physical threats of violence, actual physical violence that his clients indirectly ordered from him and his network," @culturework says.
After playing an excerpt of the phone conversation between Pellicano and Rock, @culturework takes note of the fact that then-34 year-old Rock is fairly "nonchalant" about what Pellicano is saying he wants to do to a woman who filed a police report alleging rape. Pellicano also mentions to Rock that the "cops didn't believe her" and he wasn't supposed to have that police report, which suggest that authorities handed it over to him.
Article continues below advertisement
The network that allowed Pellicano to destroy the lives of his targets were made up of telephone company employees, computer programmers, law enforcement, and even members of the mafia. "As a listener of this phone call, Chris has no legal fault here," says @culturework.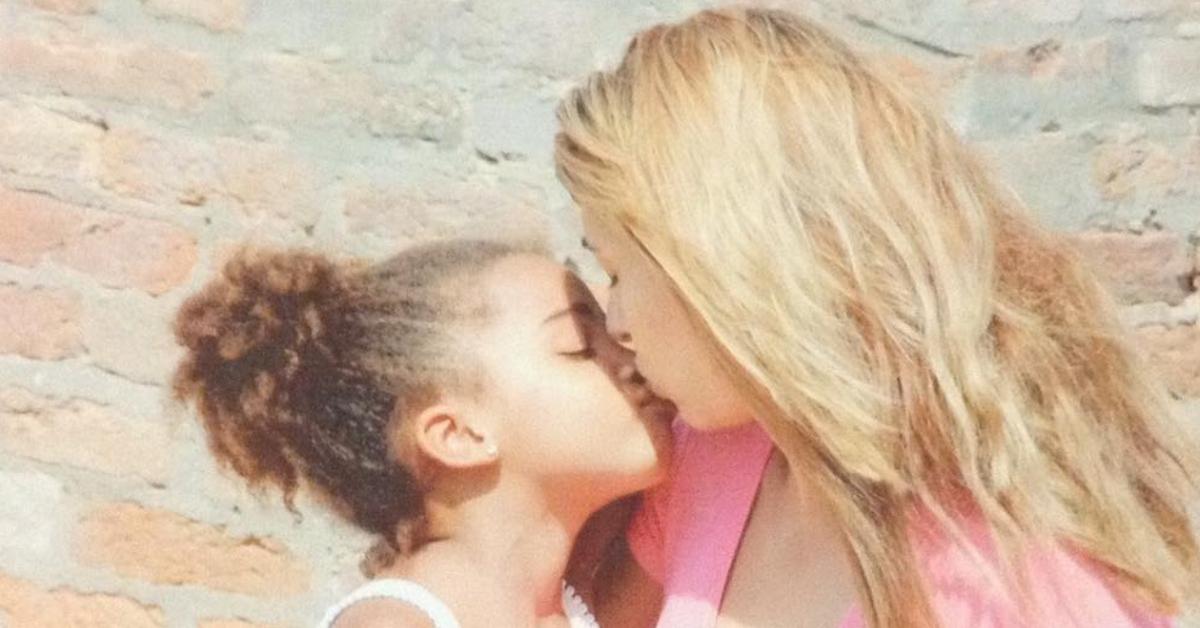 Article continues below advertisement
Monika and Chris Rock entered into confidentiality agreement.
"Sometime in 1999 or 2000, Chris and Monika reached a confidential financial agreement," says @culturework in a third TikTok. Fourteen years later Rock broke that when he spoke about Monika in an interview with Howard Stern. This allowed Zsibirita to take him to court for breaching the agreement where we learn that several years prior, Pellicano had someone break into her home and steal photos of her daughter.
This new court case also raised concerns about the paternity test. Apparently an attorney had jumped out of a car to deliver the blood samples to a lab. This broke the chain of control and would absolutely compromise the results. Zsibirita attempted to lump his comments on Howard Stern in with testimony from the previous trial. Everything was tossed out apart from the breach of the confidentiality agreement. She was able to negotiate a new settlement and hasn't been heard from since.