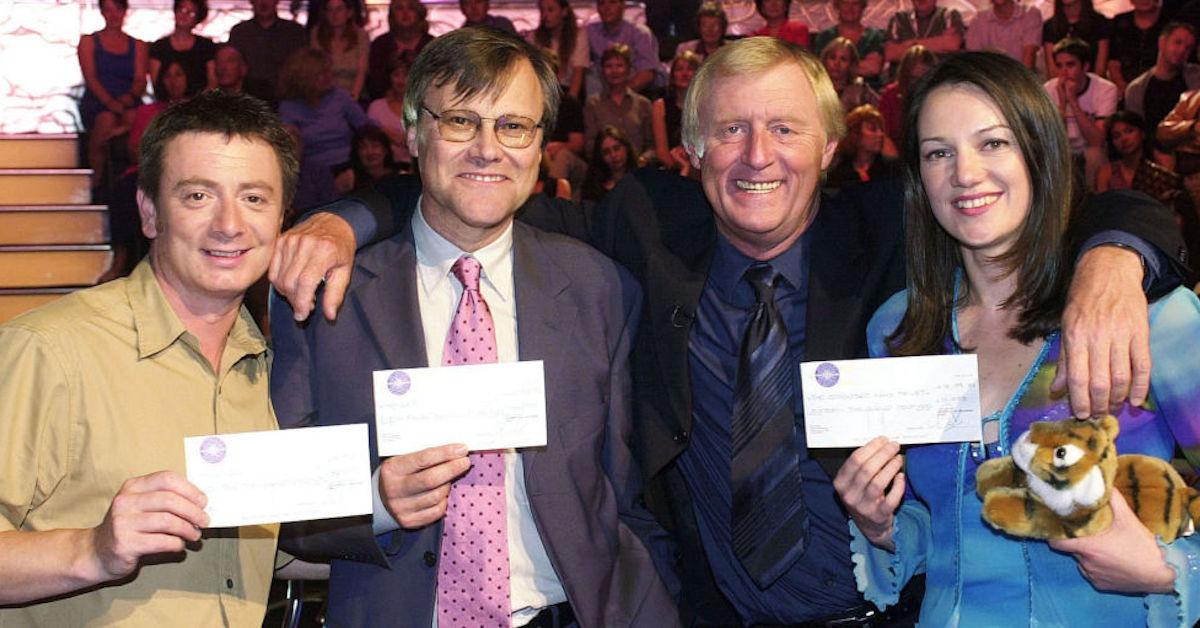 The Real Chris Tarrant Doesn't Think AMC's 'Quiz' Tells the Real Story "At All"
On the heels of AMC's newest series, 'Quiz,' fans are wondering where the real-life 'Who Wants to Be a Millionaire' host, Chris Tarrant, is today.
AMC's latest series is a riveting dramatic exploration into the British Who Wants to Be a Millionaire scandal called Quiz. In 2001, Charles and his wife Diana Ingram cheated their way into the one million pound cash prize, and we're loving watching the televised events unfold.
Article continues below advertisement
Matthew Macfadyen and Sian Clifford are impeccable as the cheating couple, but we didn't even see Michael Sheen in his role as Chris Tarrant — that's how good his makeup and affect are! Keep reading to learn more about the real-life host of U.K.'s Who Wants to Be a Millionaire, and find out where the broadcaster is today.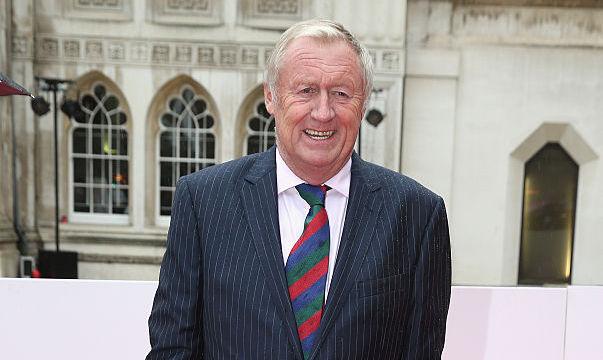 Article continues below advertisement
Who is Chris Tarrant?
It doesn't seem like a stretch to call Chris Tarrant the British Regis Philbin, as both are known for being prolific hosts on several shows — Chris Tarrant has even been knighted for his work.
Chris' career began in 1964, when he served as the host to ATV Today, a current affair program, for almost 20 years. Meanwhile, he became the co-host of Tiswas, a Saturday morning children's show. In 1982, along with other actors and comics, Chris launched O.T.T., meant to be the "adult" version of Tiswas, but O.T.T. flopped among viewers.
Article continues below advertisement
Then, Chris went on to present the radio show Capital Breakfast on Capital Radio and stayed as a host on that radio show for 20 years until 2004.
Before calling it quits with the radio show, Chris hosted ITV's Who Wants to Be a Millionaire? from 1998 all the way to 2014, while also starting a travel documentary series called Chris Tarrant: Extreme Railways.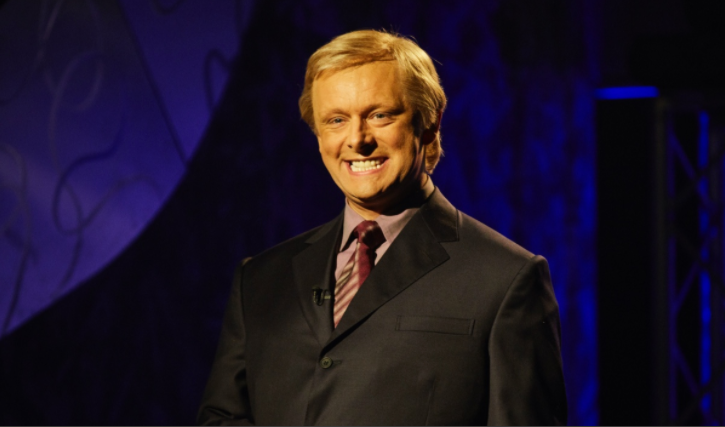 Article continues below advertisement
What did Chris Tarrant know about the 'Millionaire' scandal?
In an interview with Piers Morgan, Chris has rehashed the events of the 2001 game show scandal. Speaking from a rural house where he's gone to spend his COVID-19 self-isolation, Chris is candid about not buying the show. Does the drama tell the real story, the controversial former CNN broadcaster asks? "No, not at all," Chris replies.
So what actually went down, from the perspective of Chris, one of the key witnesses to the event? "I've always said, I did not see anything going on," he assures viewers, adding that back in the early aughts, "we were very naive."
Article continues below advertisement
"We did not expect a serving British army major to come on the show," he says, "and try and steal a million quid. So we just used to say to people, 'Make sure you all put your phones away, turn your phones off.' We never ever went around to people in the audience to check, have you left your phone on by the way. So, the phone is on," Chris continues. "I mean, you know the basics of the technique." "I mean, I saw nothing," Chris emphasizes once again.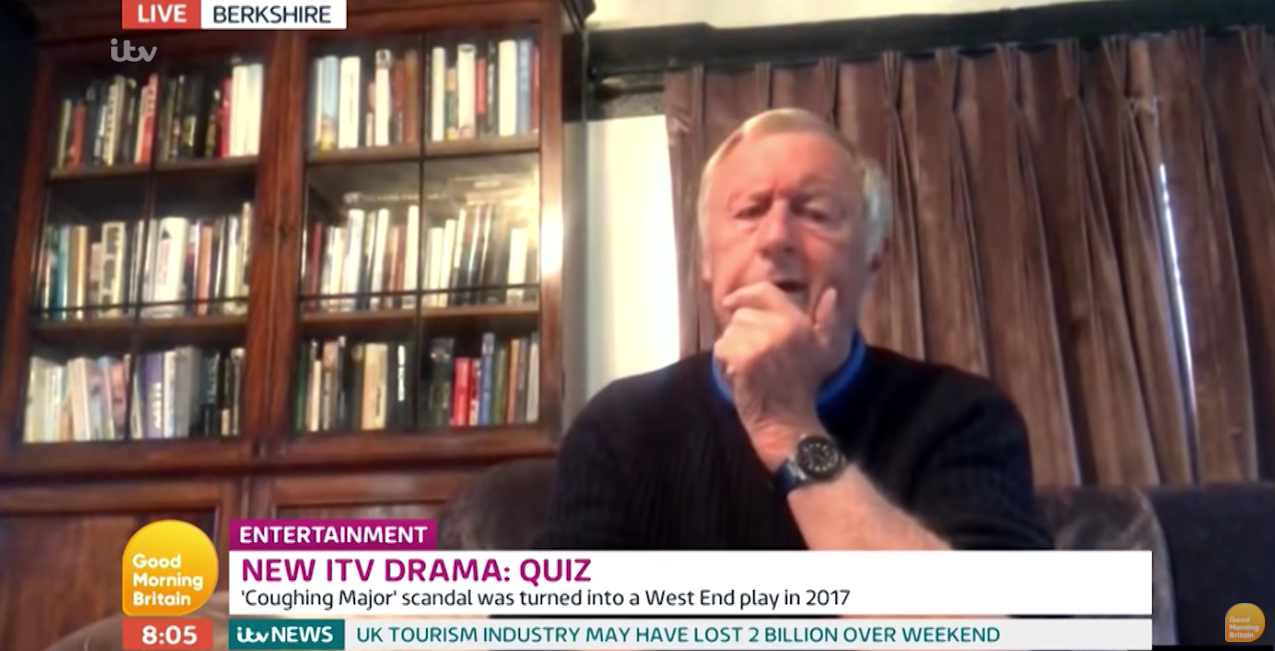 Article continues below advertisement
However, after spending "hours and hours and hours of my life with the fraud squad going through the tapes," Chris quickly realized that something was amiss. "It's like, Oh my God. What happened that night," Chris adds.
One sketchy observation, according to Chris, is the fact that "the major and his wife basically went to the dressing room and this is a weird thing when you've just won a million quid, they had a massive [brawl], this huge ding-dong."
Article continues below advertisement
He continues, "Now, they have since said, or at least in the drama Quiz it says they were just shouting excitedly into the phone to their children. I don't think so. I don't know what that was about, I mean, the suggestion is she was saying to him, 'You've gone too far. You've blown it.'"
Watch Quiz, Sundays at 9 p.m. on AMC.